On college campuses everywhere you hear about the classic 'Walk of Shame' being done the morning after a rough night out. Whether you've just heard about it happening or have experienced it yourself (whether you hate to admit it or not), you know exactly the kind of walk I'm talking about. The Walk of Shame has become integrated into college life and the hookup culture that comes with it. Last night's mistakes seem to become regrets the next morning as we constantly see people speed walking down the sidewalks bright and early, racing back to their homes before anyone can spot them.
Luckily enough for guys, they could be doing the Walk of Shame and you would never even notice it. In the morning, when a guy is walking down the sidewalk in a pair of jeans, fresh kicks and a nice shirt, we don't think anything of it. It's like "Oh, good for him. He must be a morning person, just getting his day started early."
And then we see a girl walking down the street, and we automatically jump to conclusions about what she's doing. And if we're right, she's usually either struggling in a high pair of heels as she fast walks down the sidewalk, or she's carrying them in her hand. Her purse is slung over her shoulder, probably unzipped due to the fact that she was trying to get out of mystery man's house as fast as she could. Her hair is a mess, half of her makeup is down her face, and she's struggling to keep her dress from riding up in fear of showing the nearby residents a little too much.
But, that's the worst scenario for the Walk of Shame, and that's the scenario that all college students fear might happen to them someday (if it hasn't already). There are many different ways you could define the Walk of Shame for girls, and many different scenarios that come with each of them.
To start off, theres two types of girls in this world when it comes to staying somewhere after a night out. There's the girl that wants to get the heck out of the place she stayed and quickly leave the guy she stayed with. Then there's the stage five clinger who wants to just lay in bed and make conversation. No one likes a stage-five clinger, let's be real here.
But for the panicked girl that wakes up thinking the Walk of Shame might be her only option that morning, and that she might have to walk however many miles in her high heels to get back to her house, she tries everything in her power to find an alternate way home.
First, it starts out with her waking up.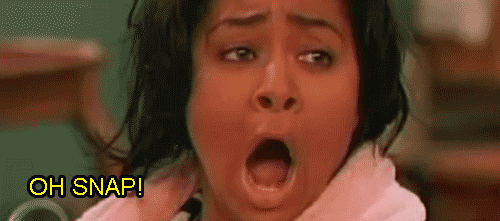 And she usually makes this face and says something like this. If only she could've had one of Raven's classic visions and saw how the next morning was going to be.
Next, she texts every group chat she is in and asks all of her friends to see if anyone is up and can come get her.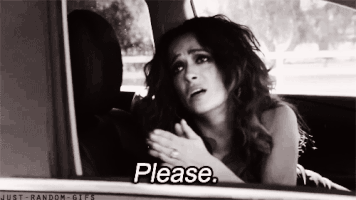 The texts look somewhat like this: "I'm begging you, please come get me if you are awake." "Hey are you up? Can you come get me from somewhere? I will buy you Starbucks." "Hey, I know I haven't talked to you in a while, but are you awake by any chance?"
When no one answers, she decides whether public transportation or an Uber would be acceptable to take home.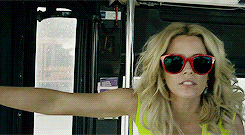 She quickly remembers her mom tracks her Uber account and would be questioning where she was coming from and why she was taking an Uber this early in the morning, and she also doesn't think public transportation would be the best choice either, in fear of looking like the GIF above.
She then gets offered XXL sweatpants and an XXL hoodie from mystery man to "get home safe in" and she quickly denies.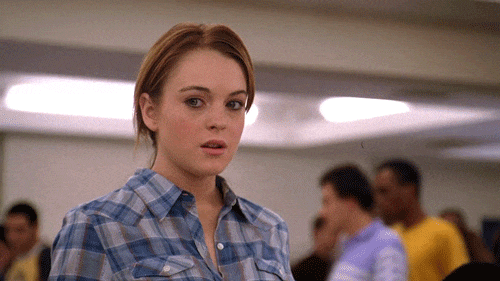 She would rather walk down the road in style rather than wearing baggy boy clothes with a nice pair of heels. It's actually more obvious than you think. Stick to your own clothes.
Once reality hits her and she decides to do the classic Walk of Shame all the way back home, she builds up the courage and goes for it.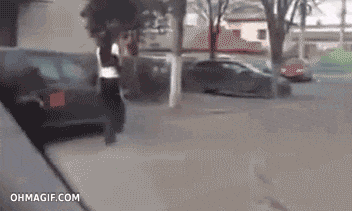 It might look something like this, but at least she's on her way home finally.
Again ladies, no one wants to do the Walk of Shame, but sometimes it happens. Yeah, you might get made fun of by your friends, but don't be the girl that hangs around the next morning just because she's trying to avoid it. I repeat, no one likes a stage-five clinger.