Currently, I work at an animal shelter here in San Diego that has shown me so much about animals and the humane community as a whole. Something that has really opened my eyes is having to see almost the same breeds coming into our care more than other breeds. Huskies are one of them. As a husky owner myself, I know the struggle. It is a lot of work and time that you have to commit for a husky (as well as any other breed honestly).. it's just a few extra things you have to be on top of for how high maintenance they can be. Many guests come into the shelter wanting to get a husky as a first pet. With that said, I always ask the following questions:
1. Is your housing big or small, inside/outside or both?
2. With that said, will you be ready for the shedding and needing to taking them on multiple walks/bathroom breaks depending on the answers you just gave me?

3. Do you know about their high energy level of activity and what all the teething and puppy phase tasks you will need to take care of once you do take this animal into your life?
Here are simple things to always be aware of before taking a Husky home:
1. Don't let the puppy phase fool you!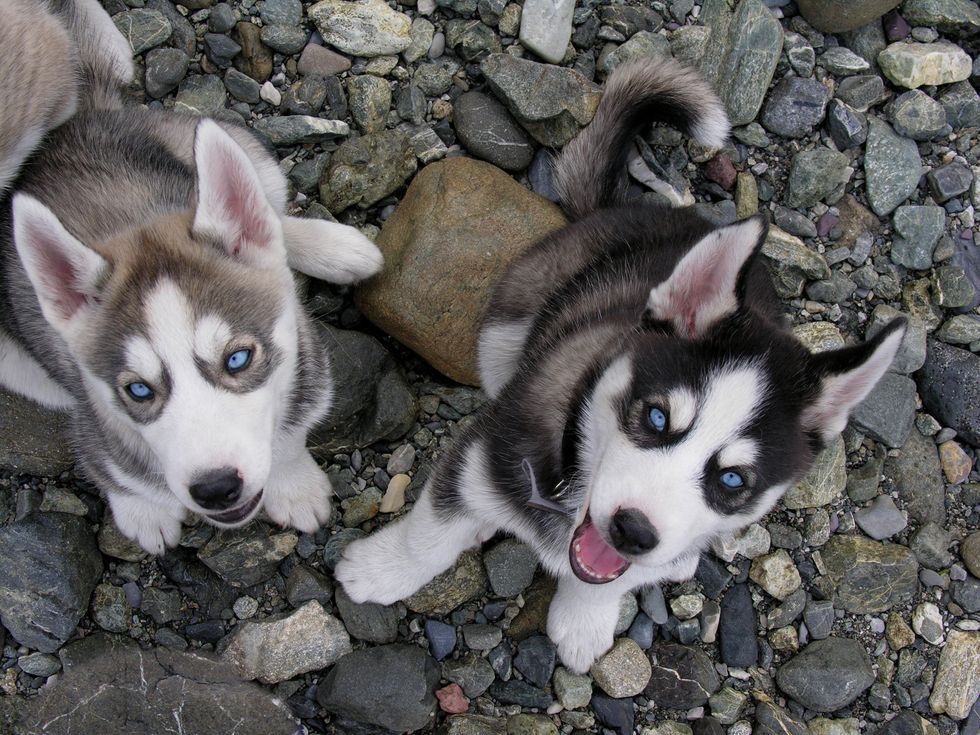 Husky Puppies
Do. Not. Let. These. Faces. Fool. You.
Yes, I know. They are ADORABLE when they are puppies. However, this does not last long enough for you to want them due to the cute baby faces and small size. Huskies grow long and big, and quick. You can notice in their paws at most times. Huskies can be anywhere on average from at least 60lbs+. Teething usually happens from four months to at least (hopefully) seven months, meaning have those chew toys ready when they are destroying anything and everything that can get their mouths on. Lastly, for a general note. PLEASE vaccine your puppies when it is time to do so!
2. The. Shedding. Never. Ends.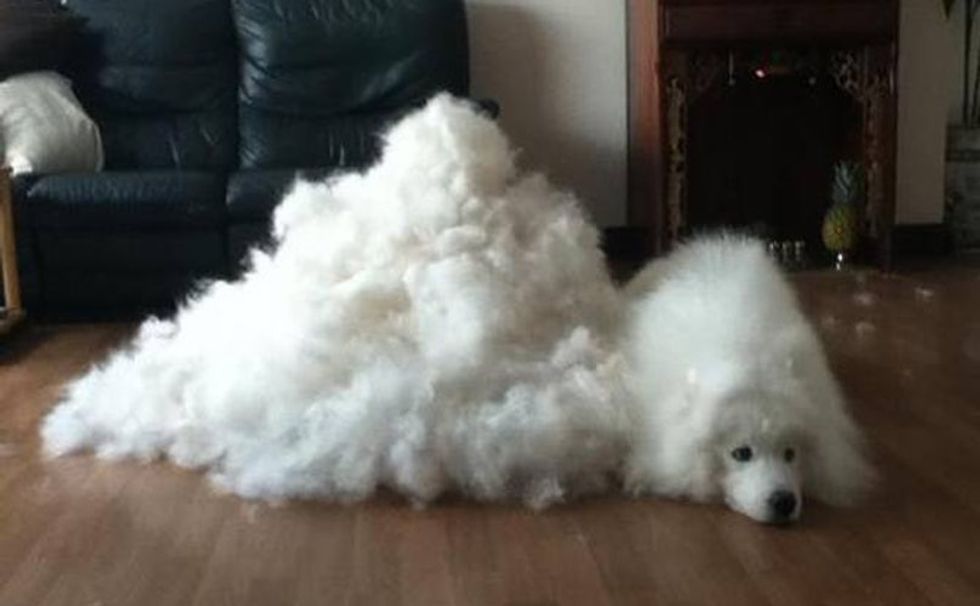 You can never get away from this. :)
One of the main things I always start off with when I hear someone is interested in adopting a Husky, is asking them if they are aware of the amount of hair they shed... daily... hourly... and constantly... and the response I always get is "No." Huskies shed very much and its almost never-ending when you try brushing as much hair as you can every day. The best ways to brush their hair off as best as possible deals with the rubber hair brushes for dogs. They can grasp as much loose hair as possible. If you bathe the dog and then brush, horse brushes will do the job if their fur is damp. All this shedding means you must clean the house daily. Even in the backyard, clouds of fur will be separated all over or floating in the wind (I kid you not)
3. Lots of Exercise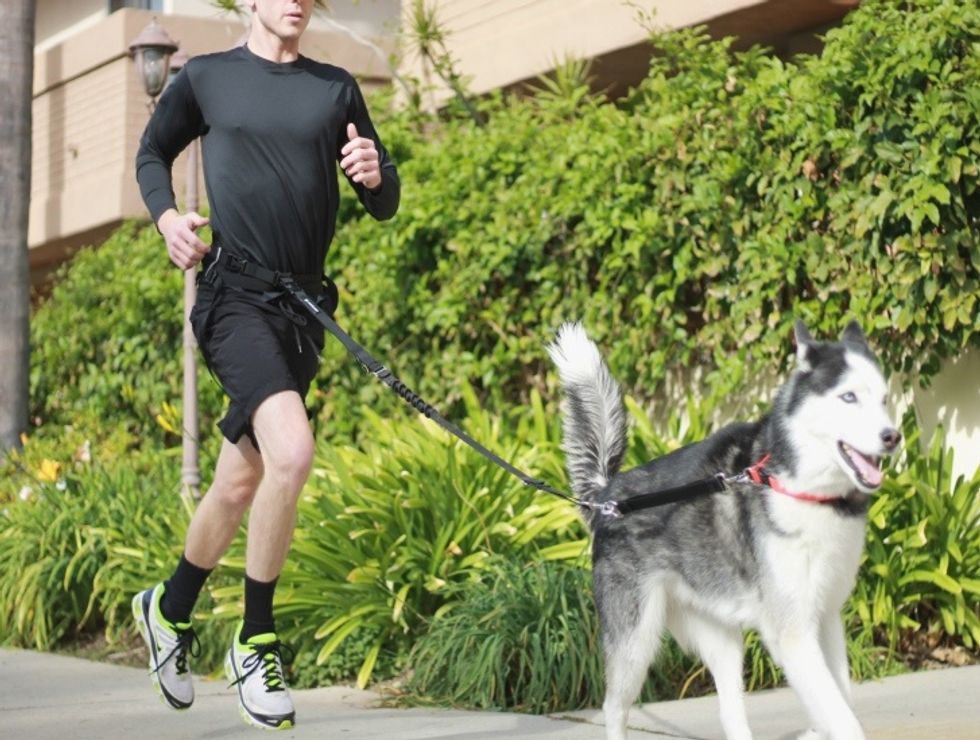 Huskies are the best buddy to take with you to get into shape.
Huskies have really good levels of stamina and are very high-energy, always have been and always will be. It is almost required to be ready to walk your husky every day (especially in its young years) to wear off most of their energy. The more exercise they get, the easier they are to take care of. For example, keeping them cooped up and neglecting their high energy can lead to them chewing almost anything or just being completely bonkers in efforts to find entertainment. So to save you... walk your husky! Daily! As much as possible is best recommended.
5. They really are worth it in the end (: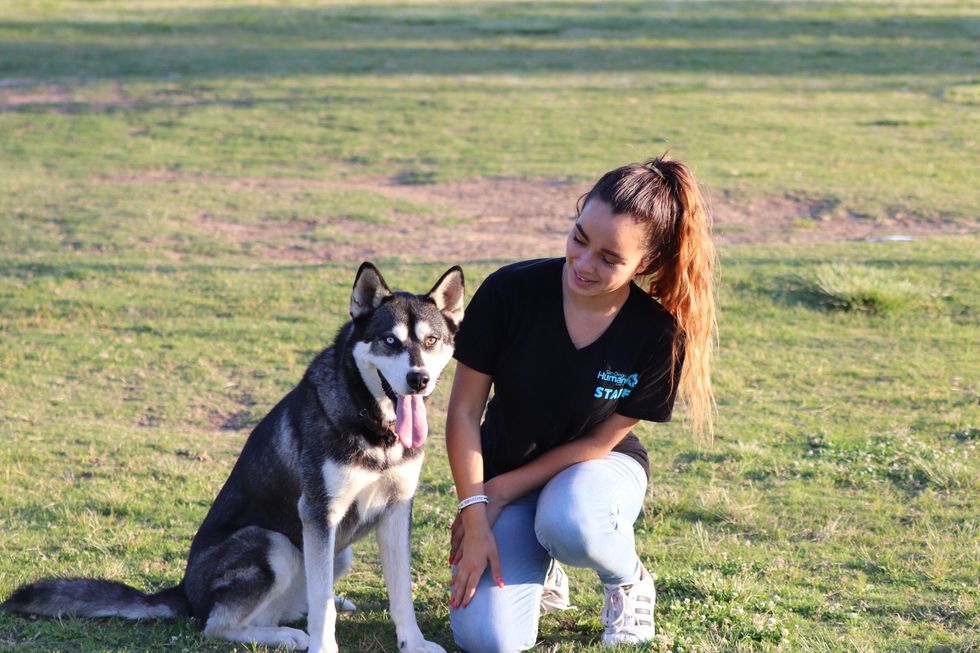 Me & my girly Luna
Two years ago, I was blessed with the opportunity of having a husky of my own. As I tell others... I didn't necessarily choose the husky life, the husky life chose me. She was brought into my hands and I've never regretted taking ownership of her since then. Having her since she was a puppy definitely showed and taught me all the things I needed to know about having a puppy in general, and the pros and cons of owning a husky. She is the light of my life, and the largest dog I've ever had so far... however she's opened my eyes to how great having a small/large dog can be. It is a lot of work, but it really is worth it in the end ! So if you ever get the opportunity to take in a husky... try it out! But be prepared before you really do it!
Xoxo,
Princess J
From Your Site Articles
Related Articles Around the Web