So in my last article I wrote about my drive home after smoking by brains out at a friend's house. I also mentioned how I got pulled over. Here, I am going to guide you step by step what happened and how it went down. The fact that I explained some of this in my last story I won't go through too much at the beginning but I will still go over it for those who didn't read it.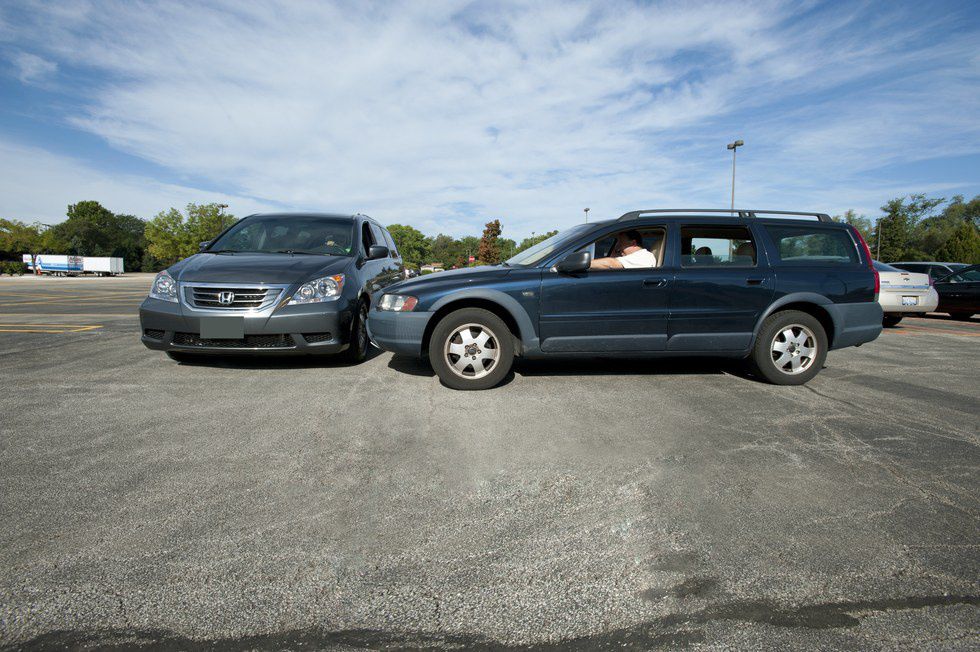 So it started out with a minor car accident with the car in front of me and another trying to overtake us. The person who was in front me was either super high or extremely white boy wasted, swerving left and right. That's when the two cars hit each other. It was only a mere fender bender, nothing to worry about. Those two and another car that saw everything pull over on the left median. I was completely gone, shaking hands with Jesus up in the clouds playing hop scotch. Because of this I didn't pull over and kept heading home, staying in the same lane the I passed the light to turn left on where a cop was stopped at going 25pmh over the speed limit.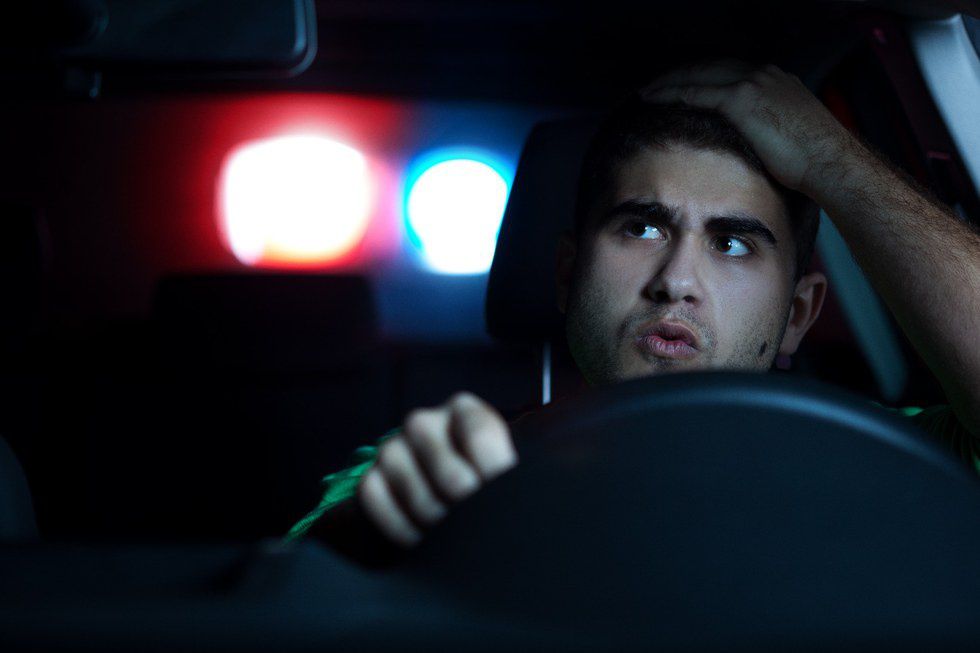 The cop managed to pull up behind me without me noticing and blared his red and blue death signals at me. The flashing lights reflecting from the rear view mirror to my face was blinding me. When I finally regained sight I noticed what was going on and pulled over to the side. Thinking to myself that this was it I sat up straight and prepared to handle the completely simple questions with simply simple answers. I took my seatbelt off for god knows why, turned the music down and lowered my window. I glance over at the side mirror to see if I can spot the officer coming, but I don't see him. That's where I hear and obnoxiously loud bang coming from the back of head. Turned around so quick that I thought I broke my neck for a second. It was the cop with his flashlight banging on the window. At this moment I said "Why the fuck you at the passenger side?" as I was putting the window down. As the window passed our eyes they were already locked on, staring at each other's souls. There was a very long awkward silence before he asked me for my license. I said "Sure" and turned to my left pocket, because of the quick movement my vision got severely blurred out so I got startled for a moment. I took my wallet out of my pocket and handed the whole thing to the police officer. The officers stare was horrendous, it's as if he knew something was off and studied every bit of my face as he could until he found a trace of drug on it…but for years.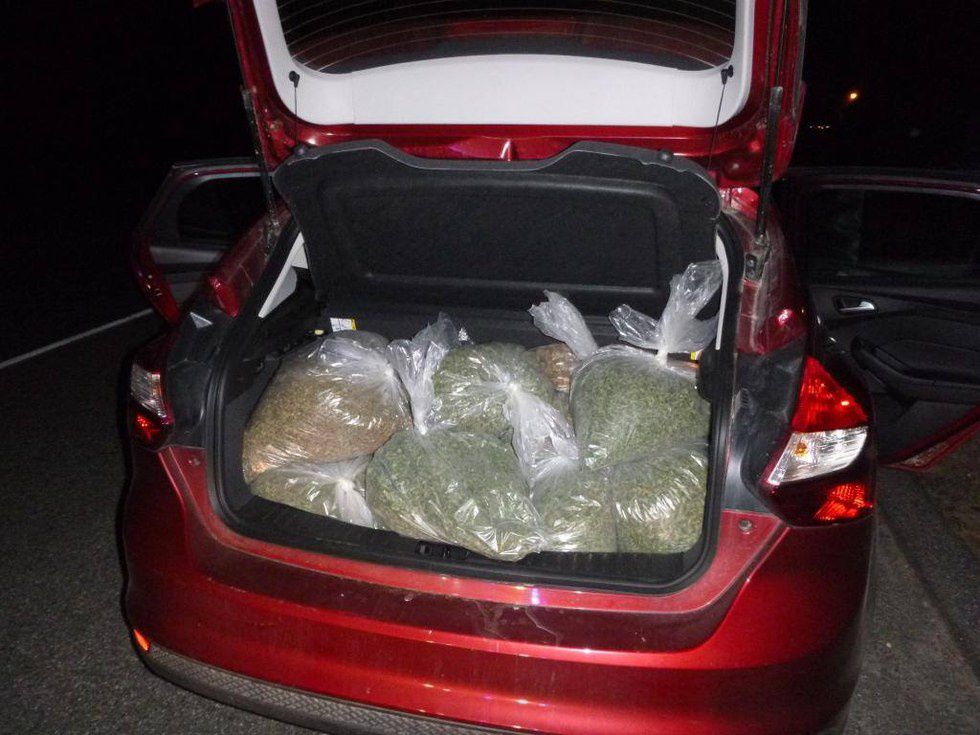 As the officer walked back to his car to check my record or whatever cops do when they go back to their patrol car I was trying to hold back my laughter which made my eyes tear up. I started looking through the passenger's side window to see if the officer was coming, that's when he again knocked super hard from my driver's side window scaring me again. Putting the window down the officer points his flashlight at me which has me squinting my eyes; got me looking like a dark skinned Asian. So now I got my eyes barely open because of the flash and my eyes are also watery because of the laugh I was holding back earlier. At this point I am more than positive that I'm going to get busted and sent to jail for a DUI or ask if he could search the car which is bad since I got a bag of weed in the trunk, but instead that cop leans over and says "Drive safe out there kid, imma give you a warning this time." I was one hundred percent surprised at what had just happened, if this was any other officer I would have been in big trouble and possibly a year sentence.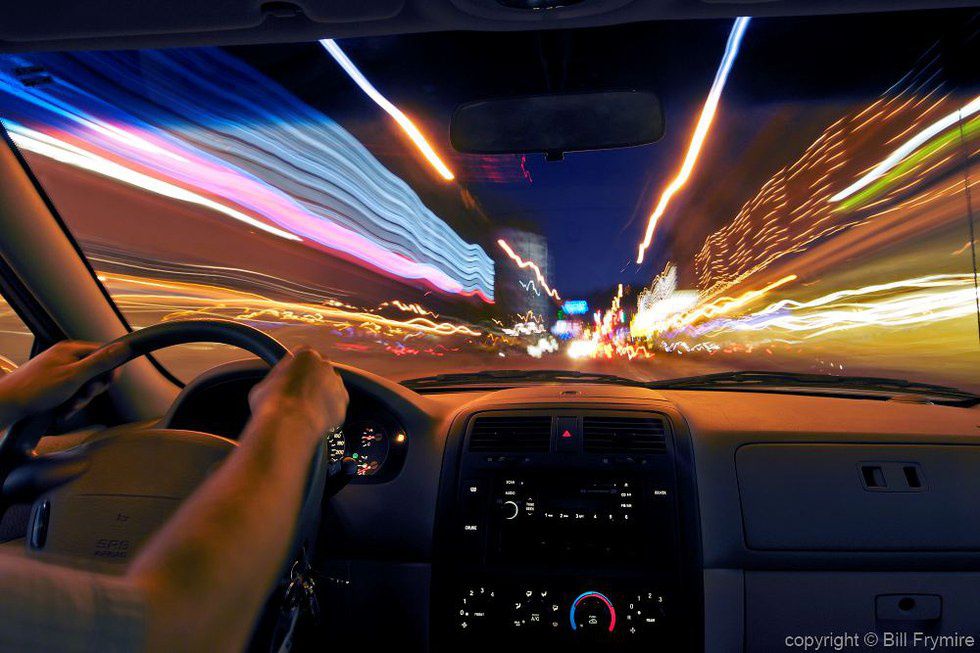 Acting as white as I could; or proper as some of you may call it, I told the officer to have a nice night and went on my way home getting on I-4 doing 95mph, 15mph over the limit. What's a minor pull over anyways?