I recently took a class over the summer that explored the use of tourniquets at mass casualty situations. In the same class, we trained using mannequins on how to effectively apply tourniquets to major bleeding (hemorrhaging) from the arms and legs. The use of tourniquets has only just broken the surface of public emergency first aid field, with many people not only having no knowledge of what one is, but not knowing how to use one. This article will explain the practical use of tourniquets in major hemorrhaging injuries, how to apply a tourniquet, and using a tourniquet vs. providing pressure to an injury site. Common injuries that tourniquets can be used for include: limb amputations, gunshot wounds, stab or slash wounds, or any major bleeding from a limb (extremity). These are all common injuries in today's society, espacilly with the rise of mass shootings and terror attacks. Before we start I must mention I am not a medical professional and this information is strictly what I have learnt from classes, readings, and videos. Consult a local tourniquet class for more in-depth training.
Tourniquets Past and Present
Tourniquets have been used in the military since WW2, they have proven themselves so effective on the battlefield that in today's world every soldier is trained, and provided a tourniquet when deployed to the frontlines. The major claim to fame for the tourniquet was in the Iraq and Afghanistan wars, the insurgent use of IEDs created a dramatic increase in frontline amputations. Without the application of a tourniquet, most amputations would have led to bleeding out before being able to seek treatment in a hospital. In a study done by the National EMS Advisory Council, it was found "in military settings reporting adequate data, the survival rate for casualties treated with prehospital tourniquets was 91.9% with 95% confidence intervals of 88.1% to 94.6%" (25). They also found that in "6 studies in military settings, the amputation rate for surviving casualties treated with prehospital tourniquets was 19.2% with 95% confidence intervals of 15.8% to 23.2%." (25) The distribution of tourniquets hasn't stopped with the military; many police departments have required officers to carry tourniquets and combat gauze. Boston PD required officers to carry tourniquets after the marathon bombing (2013), a great example of how tourniquets can be used in mass casualty situations to save lives. Those injured by the bombing were given improvised tourniquets, in most cases these were ineffective. Most of the "tourniquets" applied were belts, clothing, and cloth laying around on the street. Although these items can be made tight, they cannot be made tight enough to cut off all blood flow to the extremity. See the image below for an example of an ineffective improvised tourniquet. For a tourniquet to be completely effective it must cut off all blood flow to the injury site.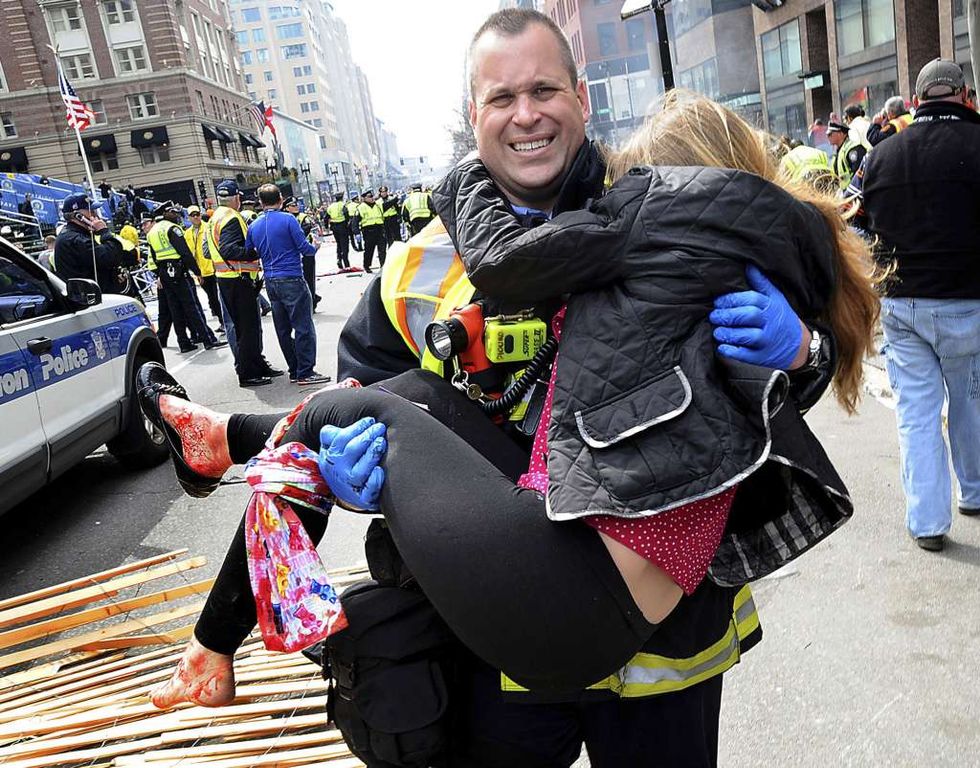 Tourniquet Facts and Myths
Tourniquets can be applied for up to 6 hours with minimal damage to the body part = FACT
Tourniquets can be applied on a joint = MYTH
A tourniquet should be placed 2-3 inches above the injury site, but can be placed anywhere above the injury site if necessary. = FACT
A belt can be used as an effective tourniquet. = MYTH
Tourniquets do more damage than good. = MYTH
Tourniquets are not accessible to the public. = MYTH
Tourniquets are simple and easy to operate. = FACT
Tourniquets hurt the victim. = FACT (but they should still be applied)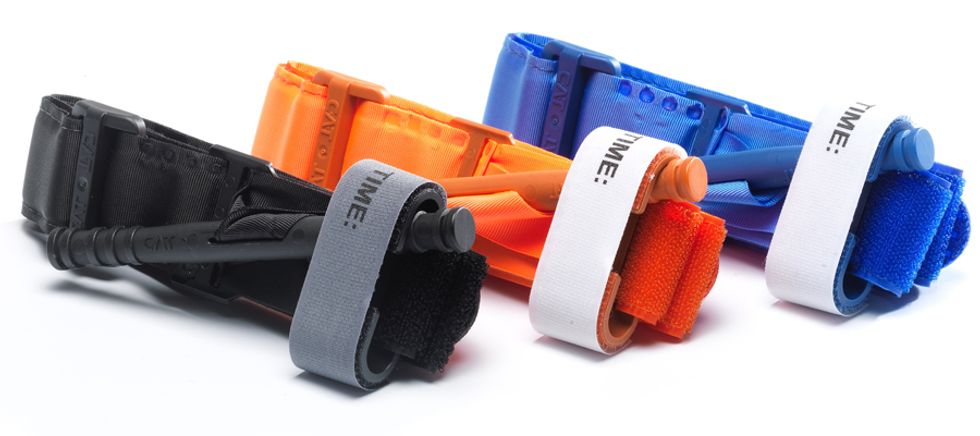 How to use a Tourniquet
1. Wrap the tourniquet around the bleeding arm or leg about 2 to 3 inches above the bleeding site
2. Pull the free end of the tourniquet to make it as tight as possible and secure the free end.
3. Twist or wind the windlass until bleeding stops.
4. Secure the windlass to keep the tourniquet tight.
5. Note the time the tourniquet was applied.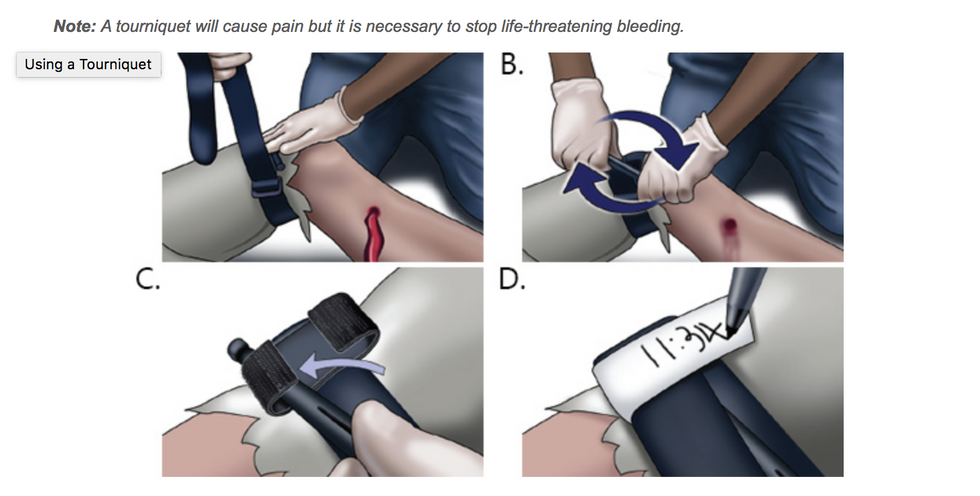 This image was taken from the Stop the Bleed website, and is being used for educational purposes only.
Combining Tourniquets with Compression
One of the original ways of controlling major bleeding is applying compression to the injury site. It's a very effective way to stem bleeding and it works well with wound packing of injuries such as gunshots and knife slashes. The combination of all 3 (tourniquet, packing, pressure) can give you the best results when treating a major hemorrhage. An example of when all three can be effectively used to save a life would be an amputation. In this situation, there isn't one small or medium site of injury in which you can pack and compress (like a gunshot wound). It is a large site that has multiple bleeding points, by applying a tourniquet you can cut off the bleeding, stopping the bleed and saving the life. But what happens when the tourniquet doesn't stop all the bleeding? You have to combine the packing and compressing technique to stop whatever is making its way through. When applying pressure be sure to press down as hard as you can, like a tourniquet, it will cause the victim pain, but it will be worth it in the end.
Source:
https://www.ems.gov/pdf/research/Studies-and-Repor...