This year my life took a drastic turn for the best when a good friend of mine suggested I purchase a Passion Planner. What is a Passion Planner? How is it different than a regular planner? Why am I writing an article on it? Well, the Passion Planner is the ultimate planning tool created by Angelia Trinidad. The planner is broken down to plan by hour, day, week, month, year, and lifetime. Beyond just being a planner, it also has pages dedicated to journaling and reflecting on the month as well as plenty of doodle and thinking space.
Something I found especially excited and I never expected from a planner was the ability to Passion Plan. Within the first few pages, there is the Passion Road Map. This section has you set goals for three months from the date you are writing, one year from the date, three years from the date, and for your lifetime. This is a great way to set goals for yourself and check back periodically to see which goals you have reached and accomplished and which you can still work on. With this there was no more need for me to make long lists of everything I needed to complete my goals, I could just write them down and color-code them in a way that I could understand it.

This is my first fully formed passion plan.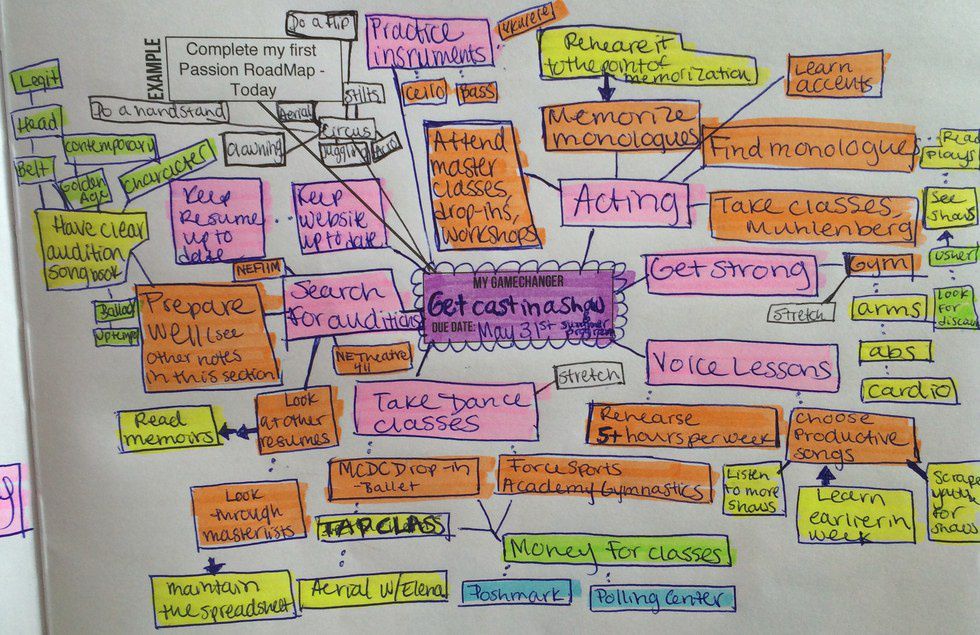 Now, it is not required that anybody go through and map out every move of the rest of their life, but that is just one of the many benefits to using the Passion Planner.
I have always been a person to constantly make lists of everything I need to do. Prior to the Passion Planner, I would double book myself constantly and forget deadlines. I tried using regular planners, but the format was never really what I needed, so I would always turn back to having multiple lists on my phone of my day's layout, all of the stuff I needed to do, and goals I wanted to accomplish. But one day I was hanging out with one of my dear friends. She pulled out her planner and I saw the perfect layout for everything I needed in a planner. There were columns for me to plan my day, sections for lists I could make of all of the work I needed to get done, a doodle space for me to jot down all of my various thoughts and ideas, and at the top of each day, I could write my focus.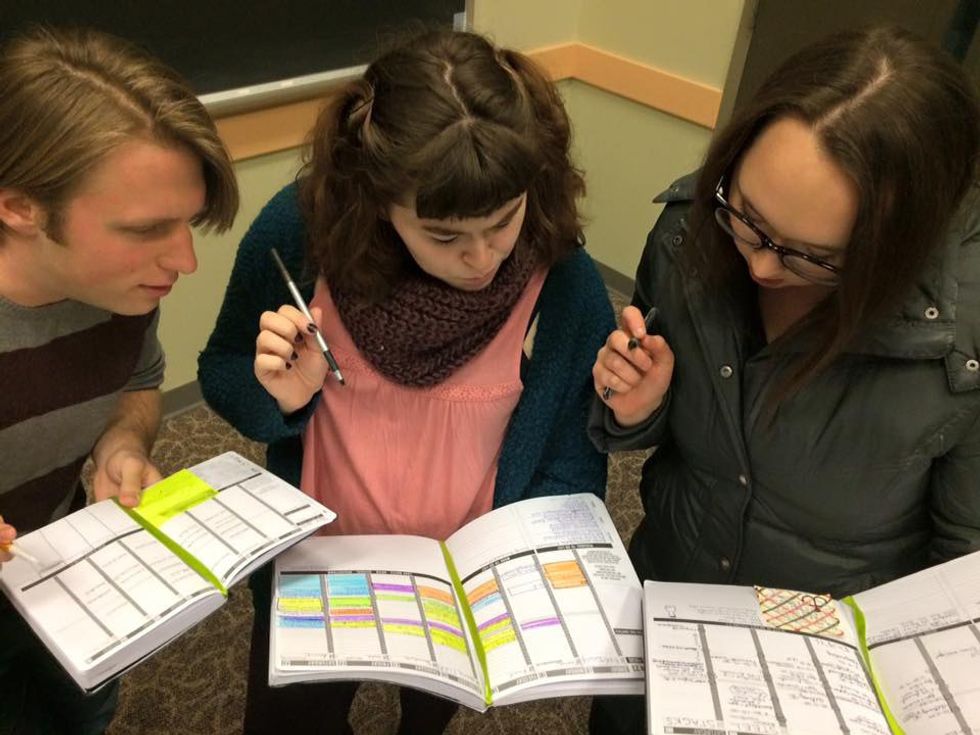 There has been a small but mighty growth in the number of people who use Passion Planners around me. Suddenly everything is so much easier to keep track of. Scheduling time with my friends and meetings throughout my week has become an absolute breeze. We look to the planners, and our lives fall in line.
Cover Image Credit: Avery Brunkus