It is no secret to anybody that I absolutely adore One Direction. I won't apologize for this, I won't even reason with you. I try to be an open-minded girl but I simply have no ears for One Direction hate. Recently, I got back into their music for good, and have been spending hours on hours appreciating the lyrics, and more importantly, Zayn's amazing vocals (still triggered). While discussing this with a friend of mine, she posed me with a question that quite literally, no one has ever asked: "what's your favorite album?".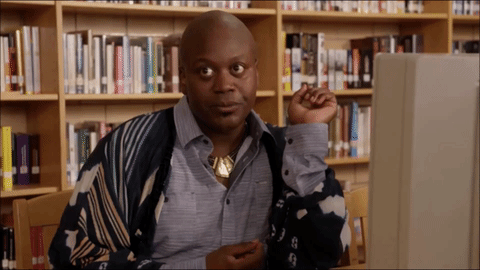 media1.giphy.com
My world shook. I short-circuited. Never in my life have I had to think about this answer -- favorite songs, sure. But each album is dynamic and different, Up All Night sounding like it was crafted by a couple hundred pre-teens, while Made in the A.M. flows like a fine, sparkling grape juice (I mean it's still a pop album).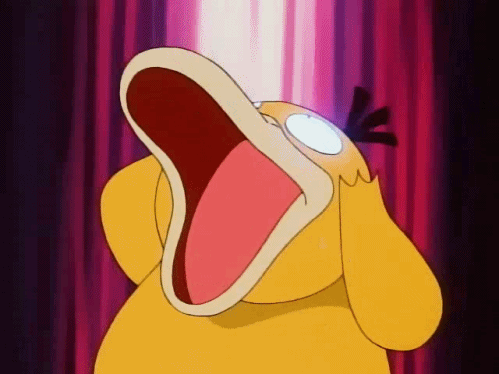 media1.giphy.com
I decided to not only answer this question but devote all of my time to finding the answer. Homework? Working out? Class? Commitments? None of these compare to finding a mathematical and logical method so that I could properly find my favorite One Direction album.

In order to fairly choose a favorite album, I listed out each one and every song produced in it. Then, I'd select the songs that I respect/love/jam to. From there, I'd divide my favorite songs by the total amount on the album, compare the percentages, and BOOM. Favorite album.
So what was my result?
Up All Night, 33%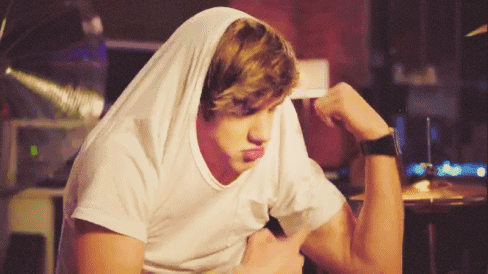 Giphy
Zoinks. Yikesaroni. Bad News Bears. In college, we call this an F. With only 5 songs being chosen (y'allready KNOW I included Gotta Be You), I just can't hang. I respect this album for being the first step One Direction took as a band. They got their roots here, but can anyone actually tell me they listen to Up All Night? Really? Actually? I did not think so. They're lucky they made it after this album.
Take Me Home, 52%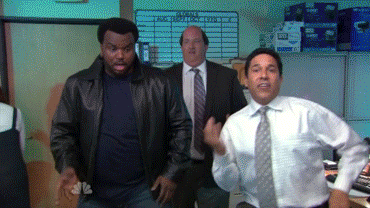 this literally is me at this album
Giphy
To be frank, I predicted that this would have a 90% success rate. This is the ultimate Bop Album, and I adore a good bop. Kiss You, Rock Me, and Little Things actually saved the tornado that was Up All Night. So imagine my despair when I only chose 9 songs out of 17 (that is a shocking amount tbh). The issue here was that while Take Me Home hosts some of One Direction's most notable songs, it also carries the most throwaways. For example, Loved You First and Change My Mind are lovely and fun, but who seeks these out? Take Me Home, I love you, but you've been eliminated.
Four, 68%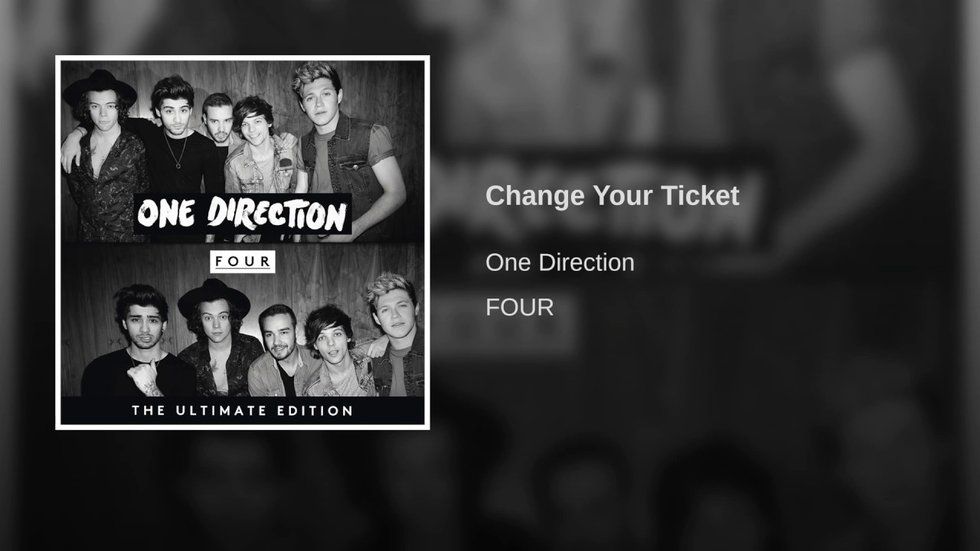 www.youtube.com
This makes sense. I am not surprised with Four coming in 3rd out of 5th place. This was where One Direction was "maturing" as a band and actually picked up a sound that one could tell was theirs. When I think of this album, I get overwhelmed because Stockholm Syndrome, Where Do Broken Hearts Go, and 18 all have a home on this album. It also was our last moment with Zayn, RIP. While I chose 11 out of 16 songs, notably more than Take Me Home's statistic, songs like Illusion really turned me off to Four. I strongly believe that an album has to have a banger as every song, and when you throw songs in the mix like that one which are so clearly not great, you get a Yike from me.
Made in the AM, 70%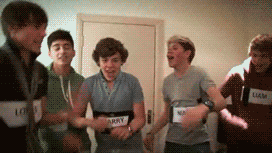 Giphy
One Direction's funeral, if you will. Choosing only 12 out of 17 songs was surprising to me; who can forget If I Could Fly, Drag Me Down, What a Feeling AND MOST IMPORTANTLY TEMPORARY FIX WHICH IS WHERE I LOST IT AND MELTED FOR HARRY. Anway. While you can't forget those, you can forget End of the Day and Long Way Down, which just needed more love. My main issue with these albums is just the throwaway songs, man. Long Way Down had potential but instead I feel like I'm getting slowly rocked in a squeaky rocking chair. Not in a good way at all. Made in the AM was a lovely goodbye; don't get me wrong, I do love all of One Direction's albums. This one had some beautiful messages and it felt like they were sending us off to the real world. But there has to be a winner.
Midnight Memories, 72%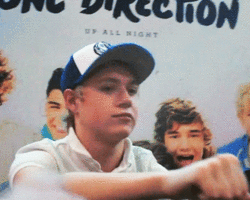 Giphy
It kinda makes sense, now that I think of it. I find it funny that Midnight Memories hosts my favorite songs, because it was kinda when One Direction was slowing down a little bit -- slowing down still means they have millions of fans, mind you -- and a lot of my friends lost interest. But here is what sets it apart: Best Song Ever, and Harry's haircut. Ha but really, Best Song Ever was conveniently the best song ever and full disclosure, I request it every single time I'm out somewhere. It was this perfect unique sound for a boyband, with bops like Little White Lies and Happily. If you disagree with me, okay, but give it a listen. Midnight Memories is just a certified Bop but Kinda Meaningful album, and I'm here for it.
Well, now that I had to officially rank these albums, it's time to wear my Harry Styles hoodie and cry into a tub of pasta while I apologize for ever insulting any part of One Direction. Sigh.