If you have never seen "Pocahontas" the Disney movie, I'm sorry that you missed out on your childhood. Even though it was an amazing movie with messages we should recognize every day, it was not historically correct. I encourage you to read the true story of Matoaka, maybe it will give you more perspective.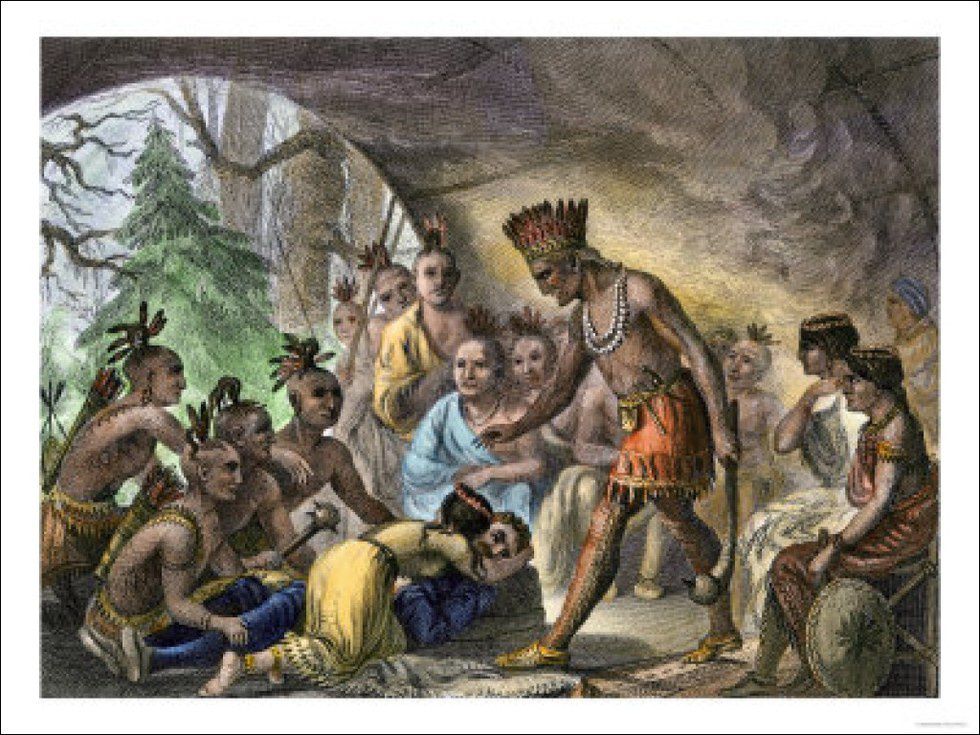 However, the messages of this movie should not be forgotten. Remember the song Pocahontas sang, "Colors of the Wind"? 21 years later and it seems like we still turn our head to important messages this song brings to the table.
"You think I'm an ignorant savage,
And you've been so many places I guess it must be so
But still I cannot see, if the savage one is me.
How can there be so much you don't know?"
Pocahontas called John out for being ignorant and savage. When you point one finger, three are pointing back at you. You go Pocahontas, tell him how it is!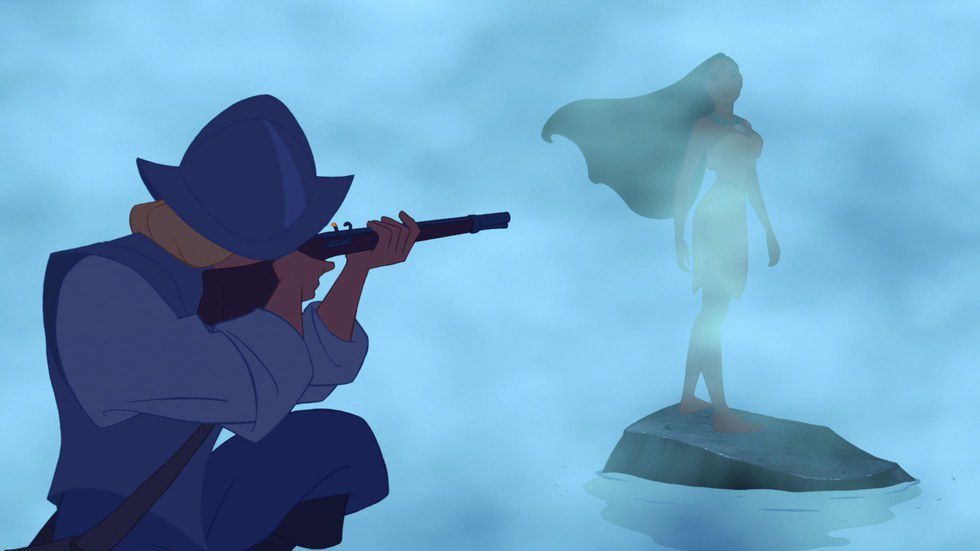 "You think you own whatever land you land on
The Earth is just a dead thing you can claim
But I know every rock and tree and creature,
has a life, has a spirit, has a name."
In these next few lines we see Pocahontas' perspective of the land. The settlers saw it as pure dollar signs. The Powhatans saw the life and beauty the earth provided and how everything coexisted. Why try to change something that doesn't need to be fixed? Why tear down something so beautiful and damage all the lives that actually need and appreciate it?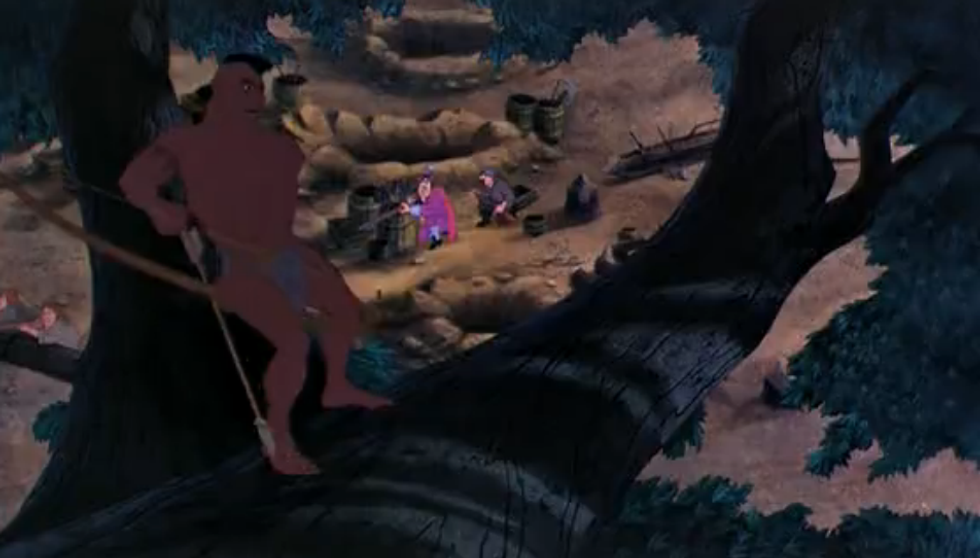 In the movie, John Smith and Pocahontas came across a bear. John Smith, just as startled as the bear, gets his gun to kill it.
"You think the only people who are people
Are the people who look and think like you
But if you walk the footsteps of a stranger
You'll learn things you never knew, you never knew."
Spitting out some rhymes, Pocahontas starts opening everyone's eyes to the bigger picture, especially John Smith. Not everything is the way that it seems. The bear isn't going to come after you John, she's just trying to get home to her kids… relax.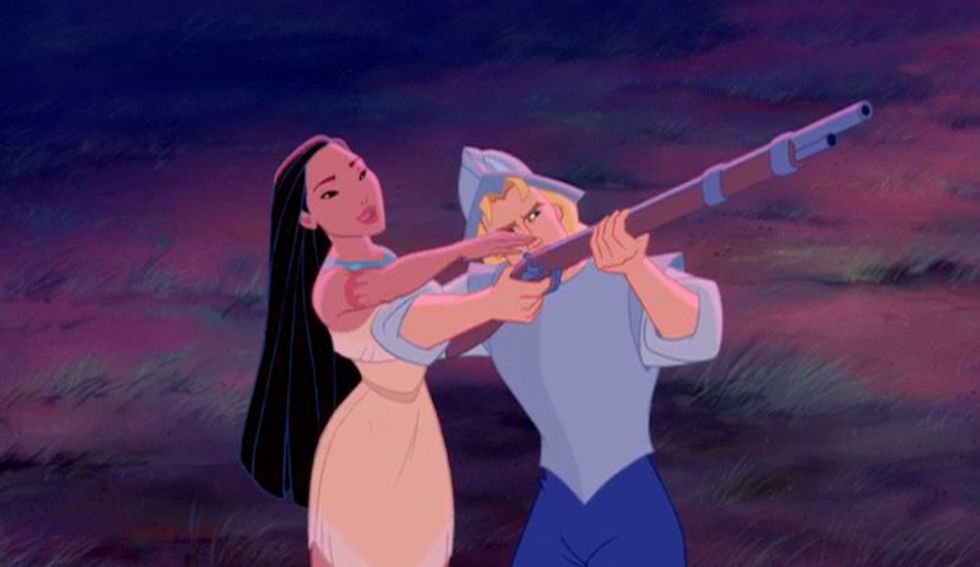 If you want to be rich John. Look around. All you could ever need in life is staring right at you in the face, and no it is not just Pocahontas.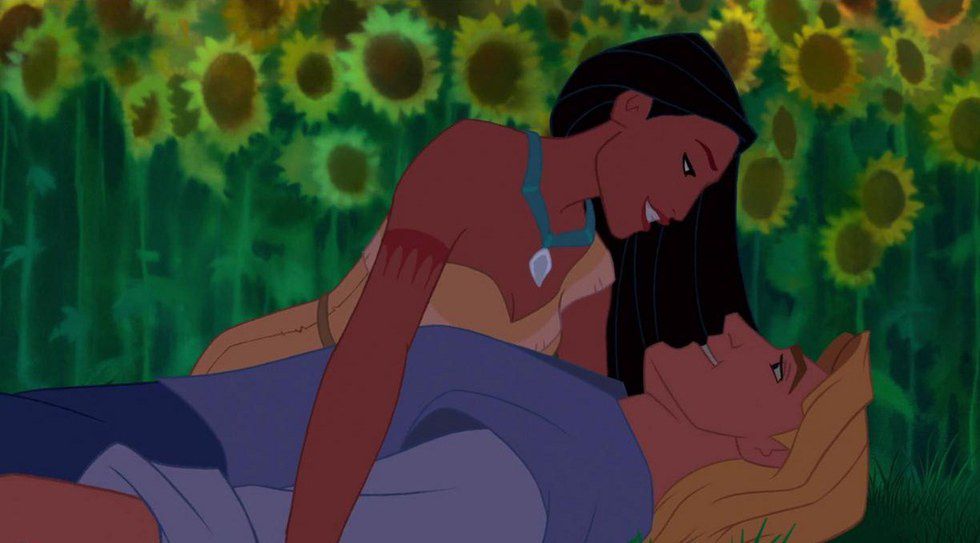 "Come run the hidden pine trails of the forest
Come taste the sun sweet berries of the Earth
Come roll in all the riches all around you
And for once, never wonder what they're worth."
Don't try to look for what everything is worth. What is worth more than life?
[rebelmouse-proxy-image https://media.rbl.ms/image?u=%2Ffiles%2F2016%2F06%2F11%2F636012104055033272-624147088_Forests.gif&ho=https%3A%2F%2Faz616578.vo.msecnd.net&s=39&h=f20b958c2a519660c3b7475045960667e27a67886de22f0c89bb9aefad70f5d2&size=980x&c=1890705343 crop_info="%7B%22image%22%3A%20%22https%3A//media.rbl.ms/image%3Fu%3D%252Ffiles%252F2016%252F06%252F11%252F636012104055033272-624147088_Forests.gif%26ho%3Dhttps%253A%252F%252Faz616578.vo.msecnd.net%26s%3D39%26h%3Df20b958c2a519660c3b7475045960667e27a67886de22f0c89bb9aefad70f5d2%26size%3D980x%26c%3D1890705343%22%7D" expand=1]
The song carries on to the lyrics, "Can you paint with all the colors of the wind."
Hold up. Hold the phone. Did she just ask if we could paint with all the colors of the wind? What colors? Wind is invisible.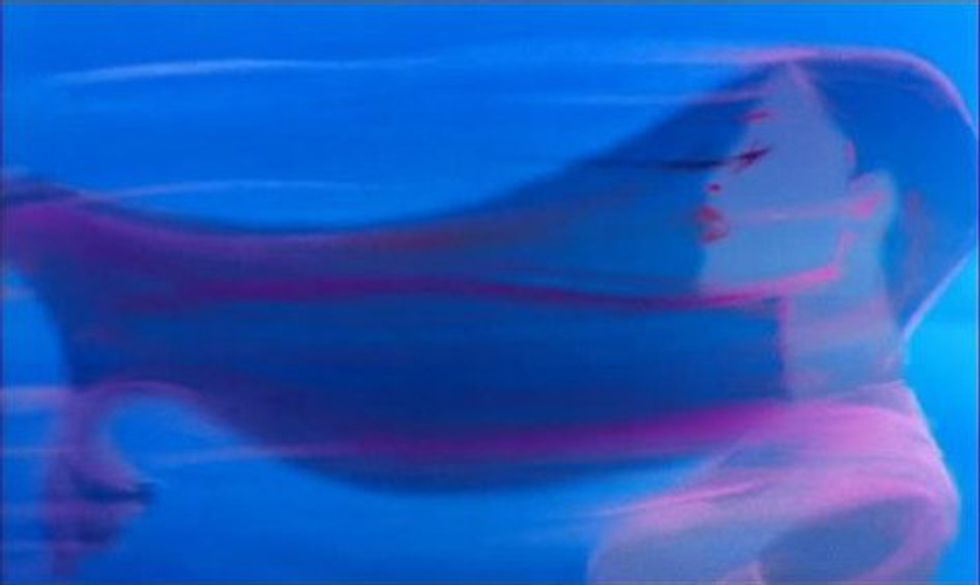 Yes, the wind is invisible. But yet it holds beauty. Her main purpose is to open your eyes to all the beauty this land has to offer when nature is appreciated and accepted as a whole rather than land being looked on as profit.
"You can own the Earth and still
All you'll own is Earth until
You can paint with all the colors of the wind."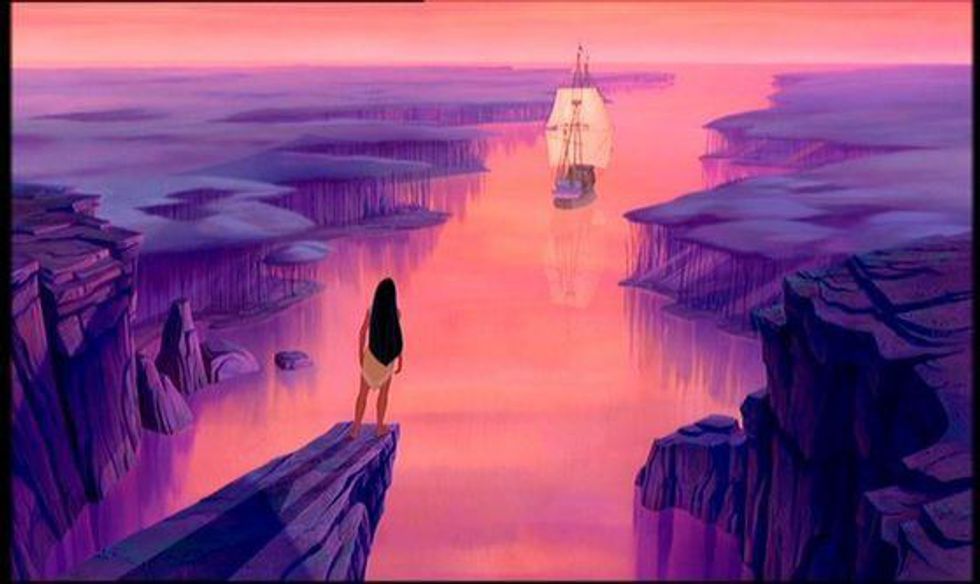 What's the Earth without the coexistence between the beauty of nature and man? If you destroy the beauty it naturally provides, you'll never see the colors of the wind for yourself.