"The Lobster" (2015) isn't your cliche romantic film and it's not your typical comedy. In fact, it is more than both. It is a metaphor for our societal rules on intimacy, love, and finding a partner to share the world with.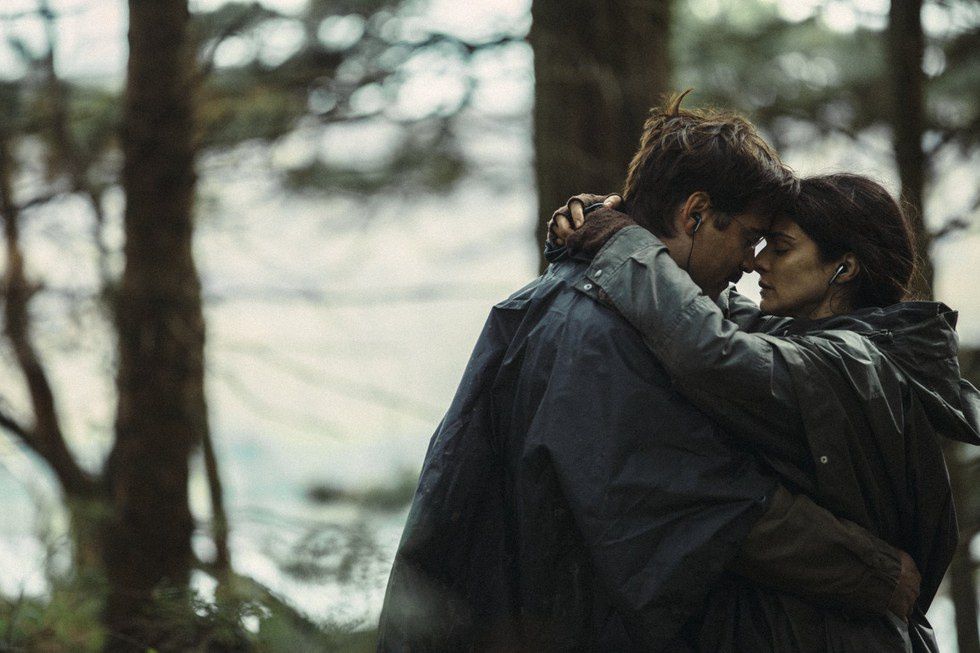 Yorgos Lanthimos has had a string of "underground" hits. I mention underground because most viewers don't seek his films out and when they do, not all can handle the surreal nature of them. His notable films "Kinetta" (2005), "Dogtooth" (2009), and "Alps" (2011), are all incredible. He doesn't use shock value to bring out his surreal side. He takes an idea, throws it in your face, and makes sure that you can't look away. After viewing "The Lobster", I can't look at relationships the same. I had never looked at relationships in that manner before. Are there rules to it all or is it all made up? He brings such originality to each of his films, which in my opinion is fearless, and it is the freshness that sets him specifically apart from every other director.
"The Lobster" is about a society that has very specific rules about relationships. You must fit the standards or you are kicked out for good. The story follows a bizarre man, David (Colin Farrell), who is far past lonely. He checks into "The Hotel" which gives each guest 45 days to find a partner. If they don't find a partner, the guest has to choose an animal that they'd like to be turned into and therefore cast from society for good. When David is asked what his choice would be, he chooses a lobster. His reasoning, "Because lobsters live for over one hundred years, are blue-blooded like aristocrats, and stay fertile all their lives. I also like the sea very much". The Hotel Manager states that many people choose to be cliché animals, like dogs and cats, because not many people pick unique animals due to the fear of not finding a mate in their "next life". David is now faced with the issue of whether he should force a relationship in fear of turning into an animal or try and make a true, real connection with someone.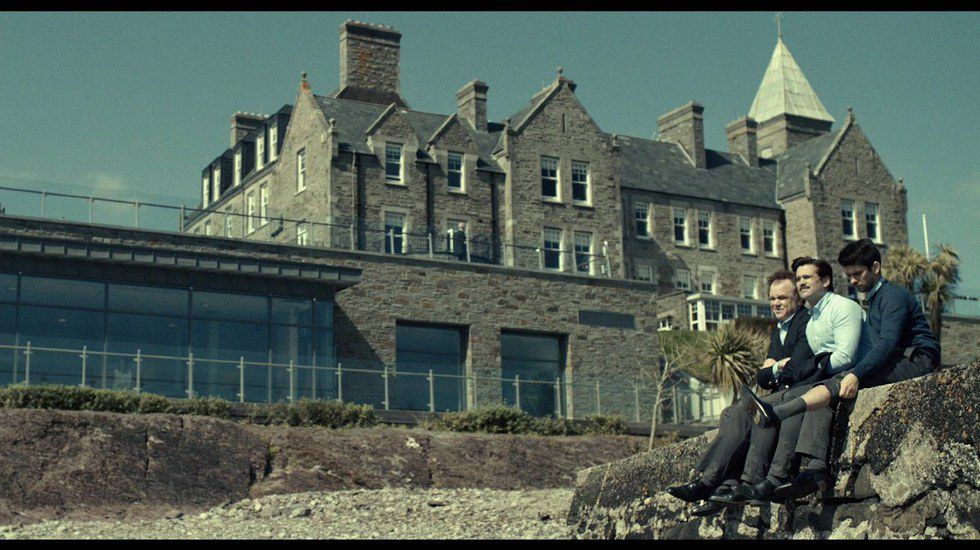 The cast is astonishing and is very adventurous, a true fit. My personal standouts were Colin Farrell (David), John C. Reilly (Lisping Man), Angeliki Papoulia (Heartless Woman), Léa Seydoux (Loner Leader), Rachel Weisz (Short Sighted Woman), and Ben Whishow (Limping Man). Each one of these actors/actresses played a very specific role in this masterpiece. Each one was vital to the metaphorical demeanor of this film. They all master their roles as demographics in society.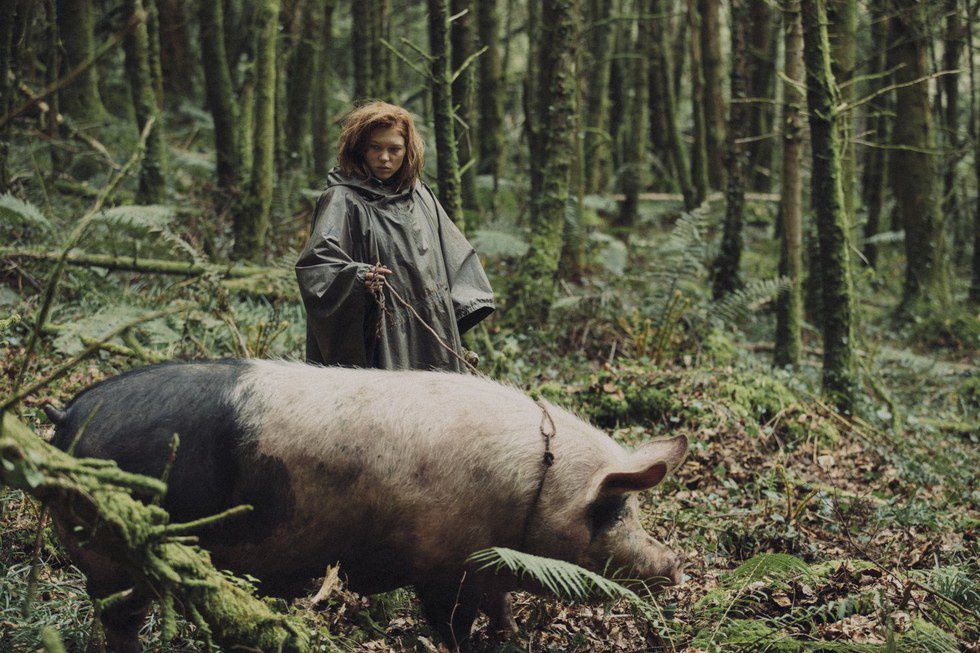 Yorgos Lanthimos is no stranger to Cannes Film Festival, which is considered one of the most significant film awards ever. He had already won awards for his 2009 hit, "
Dogtooth
", where he won both "Award of the Youth" and "Un Certain Regard Award". Later "
Dogtooth
" was nominated for an Oscar in "Best Foreign Film" category. This time around he was nominated for the "Palme d'Or" or Golden Palm at Cannes for "
The Lobster
". For those of you who don't know what the "Palme d'Or" is, it is the highest prize at the Cannes Film Festival. He was also nominated for Jury Prize, which is the third best award to receive, which he ended up winning. Now all that is fine and dandy, but just because you win awards doesn't make your movie outstanding. What makes "
The Lobster
" outstanding, is the story telling that Lanthimos and his co-writer, Efthymis Filippou, took a simple idea of how society views relationships and turned it inside out. THAT is why he was nominated for the "Palme d'Or" and why he won the "Jury Prize".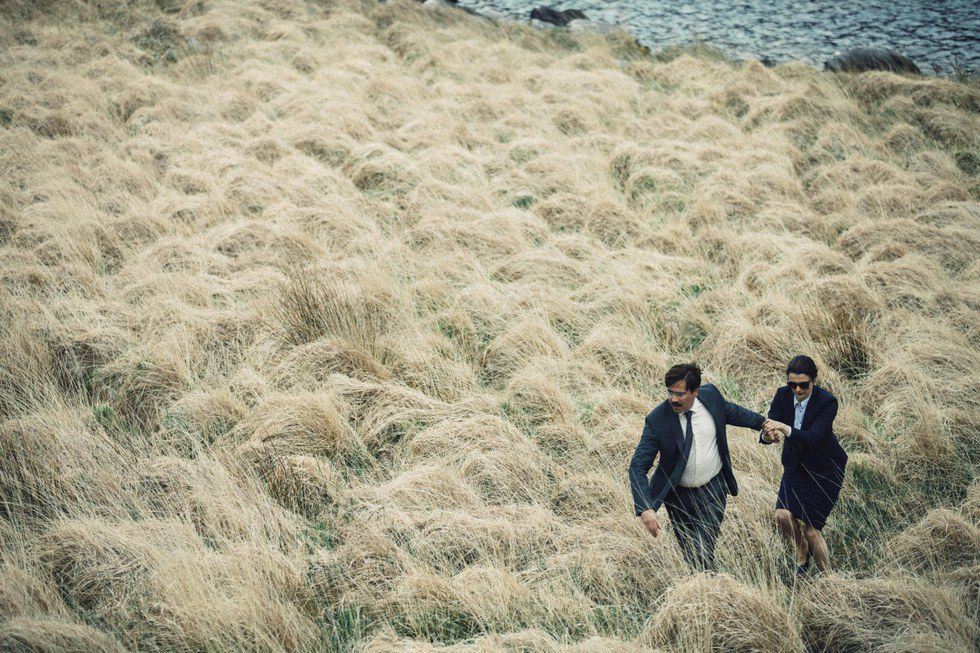 "A24" picked up the distribution rights for the U.S. and thank god they did. This movie is a gem and it's a privilege to have seen it. "A24" has distributed masterpieces such as, "Room" (2015), "Green Room" (2016), "Amy" (2015), Oscar winner "Ex Machina" (2015) and many, many more. There are many more amazing films that have come out and that are coming out, which is why "A24" is one of the most important film distributors in this ever-changing time in cinema. If you don't have "A24" on your radar, you have too. Every "A24" film that I've seen, I've loved, some have even turned into my personal favorite movies of all time.
One of the films marketing campaigns was based right on the home page of their website. They give you a short 10-answer quiz and then give you a choice of a couple animals to pick if you end up alone. Here is the website that determines your second chance as an animal. I ended up as a penguin, based on my genuine answers. I am perfectly content with my second chance animal because the reasoning is fitting and based off of me.
"The Lobster" is my new choice for movie of the year, for this exciting 2016 season. It has genuine heart, is beautifully exquisite, and is exceedingly intimate. It scores a dazzling 9.5/10 in my book. If this movie is your cup of tea, I highly recommend Yorgos Lanthimos' other films, listed above.