Over the past week my hometown, like many eastern Iowa towns, was struck with fear as the rivers began to rise. I was amazed by how my community came together.
Eight short years ago, a massive flood came and destroyed hundreds of home, businesses and city buildings in the Cedar Rapids area before it finally crested around 31 feet. I was only 12 at the time but I remember the horror on my parents' faces, as they would watch the news each night. Once the waters recede, our city and cities around us were able to rebuild for the better.
We were told this was a 100-year flood and that no one would see this much damage in their lifetime. So, as a result, businesses took a chance and built on the river once again.
This past week, the big flood came 92 years early. The news of high water came but people did not seem to panic. Instead, people organized. High schools and workplaces began to let out early so people could go downtown and help protect their city. A 10-mile floodwall was built to hold back the rushing waters. Unlike like last time, we were well prepared.
On Tuesday, the water crested at 21.9 feet, still leaving damage but far less then it could have been.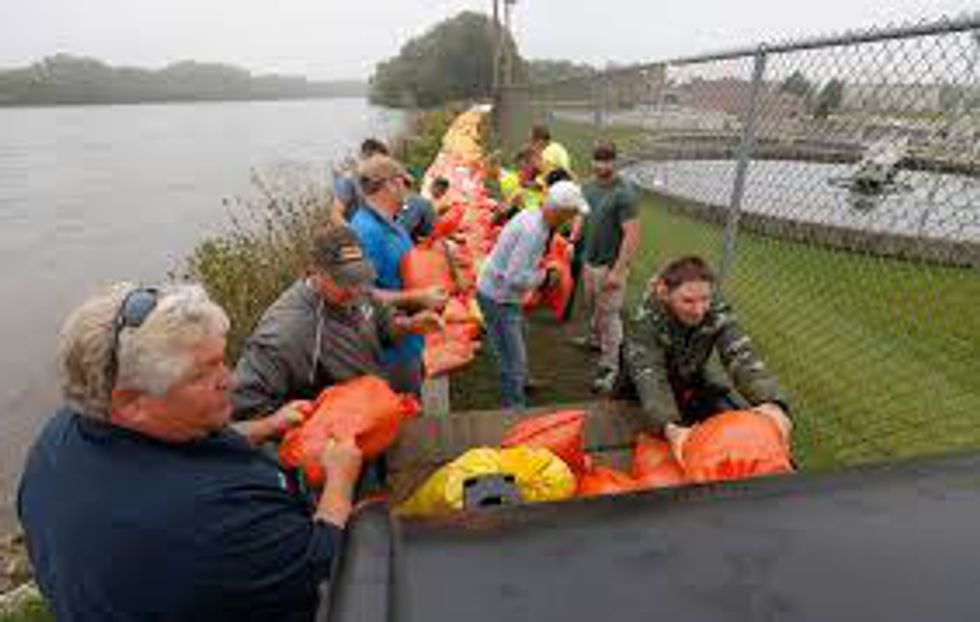 I volunteered last Friday and was amazed by how alive our town was with helping hands. People came ready to work with a mission in mind: protect our city. Piles of sand quickly were bagged and walls formed. I noticed how the volunteers shifted in and out. Always new people to replace the ones where were getting tired. The spirit was bright although the what we were preparing for was something so destructive.
Now as the water recedes, I know that there will be hundreds of people headed back downtown to begin clean-up. I am not only sure that we will stay together as a city but scares like this have truly made us strong as a whole.