Francois "Shanka" Maigret and Greg Jacks, also known as " The Dukes ," have a way of making rock music unique. Both have been in successful rock bands in the past - Shanka was a guitarist for popular French rock band No One Is Innocent, and Greg was a drummer for the multi-platinum, French Grammy Award winning Superbus. Now that the two of them have teamed up, they combine music with art and travel the world to share it.
Shanka Maigret: Hi! I'm Shanka. I write songs, play the guitar, and sing in The Dukes.
Greg Jacks: I'm Greg. I try to play the drums. Sometimes I succeed, sometimes I fail.
That's life! You fail 90% of the time, but you learn from it.

GJ: There's no failure. Only happy little accidents. A lot of very successful businessmen will tell you that 90% of the time, as you said, it fails. But the most important thing is to never give up.
Because if you give up, you'll never succeed.

GJ: The difference between somebody that succeeds and someone who doesn't is that they have the courage to stand up again after they've failed.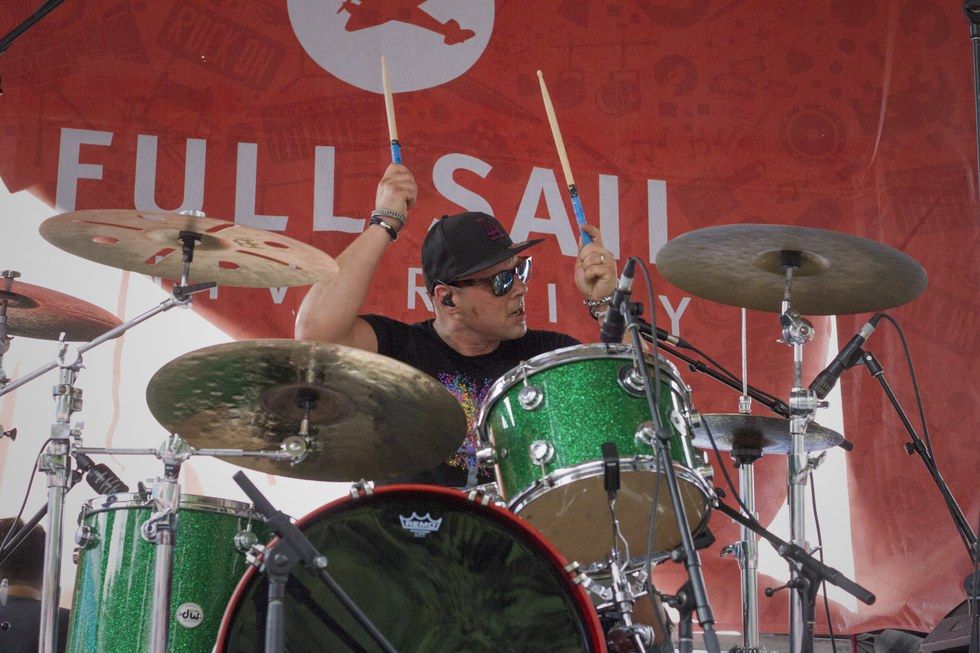 What's the coolest place you've played a show with The Dukes?

GJ: Playing in Sweden was super fun.
SM: Yes. Absolutely.

GJ: We played in a super cool club with The Subways, who we were supporting for a few months on their European Tour.
SM: That night was epic because [The Dukes] had a couple of days off after that show, and I had to go back to France because [No One Is Innocent] had five gigs with Motörhead. So they left me in Stockholm. I spent 3 or 4 hours in the city that night, and I took a cab to the airport and took a plane to France, did five gigs with Motörhead, and then took another plane back to Berlin to finish the tour.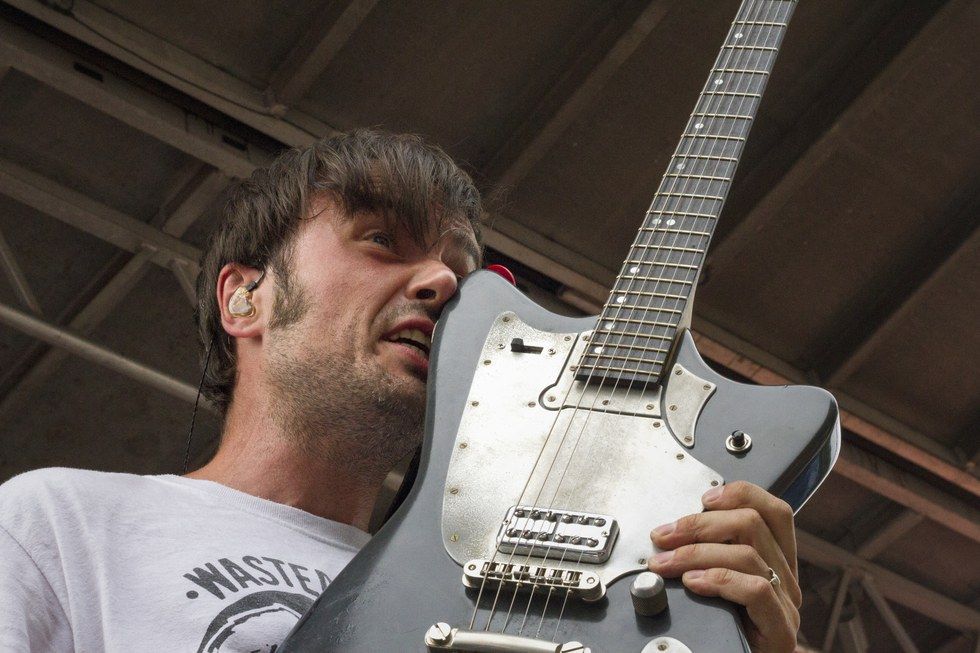 You've both had years of experience in different successful bands, but what are you currently working on with The Dukes?

GJ: We recently had the opportunity to record some tracks with the legendary producer Kato Khandwala. He's the producer for The Pretty Reckless, and he did Breaking Benjamin...we got on a call together and he was like, "I want to work with you guys!" And we were like, "We want to work with you!"
We just finished our newest album, Smoke Against the Beat, which will be released all over the world on July 28. We'll be doing some U.S. gigs in the fall as well. Our single, "Black Hole Love," is already out.
Yes - I love it! It's so good.

GJ: We actually entered the Billboard rock chart for it! Right behind Queens of the Stone Age and Nothing More. Francois and I have done a lot of stuff [with our other bands], but that, to be on Billboard, I'd put it above my French Grammy. This was my dream since I was a baby.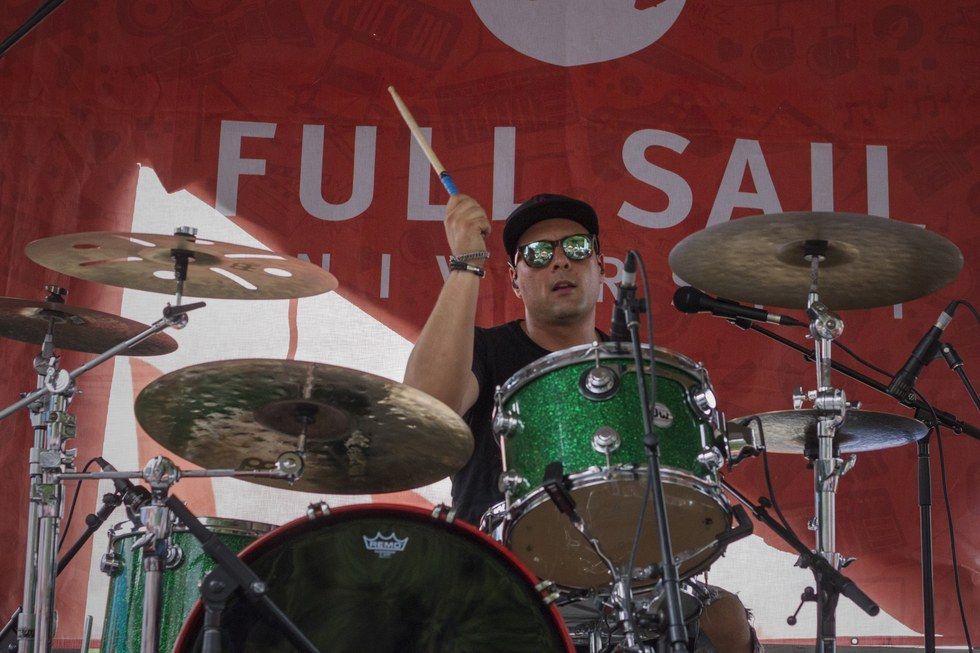 How many songs made the cut to the album - and how many total did you record?
SM: Good question. I think we had about 16 songs, and we kept 12.
Do you ever release the B-sides?

SM: Absolutely. All 16 were good, but we wanted to keep a few tracks for extras, freebies, or events.
GJ: And we love to do covers.
How do you decide what songs to cover?
SM: We'll have a song that we really like, to the point where we're obsessed with it. You hear it in your head all the time so a good way to set you free is to do a cover, actually.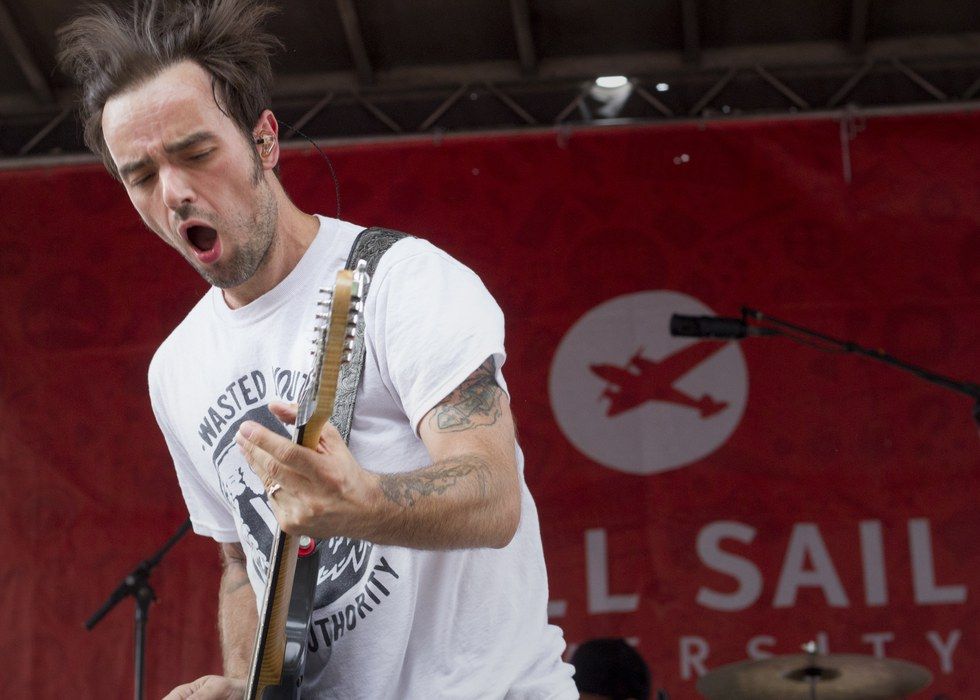 What about your original songs - how are they composed?

SM: It's pretty funny the way I compose. I just sit down in my chair in front of ProTools - I don't take any instruments. I just close my eyes and ask myself, "What do I hear?" And then the riffs and melodies start flowing. It's a good way to avoid being too "classic" - it helps you be more original, because it's what's in your head that prevails.
Then after I record the guitar, I ask myself, "What does this make you feel?" Then I write a couple of lines, figure out the melody, and I keep building on top of that.
That's really fascinating. I'm an artist too but I'm a visual artist, so I get the process but I could never do that with sound.

SM: Yeah, it's a bit different. I'm a visual artist too - I draw and I do stop motion animation with cartoons and puppets. The creative process is different, but the core of it is the same. You have to have an idea and know what you want to tell people. You don't doodle using just your skills, you have to mean it.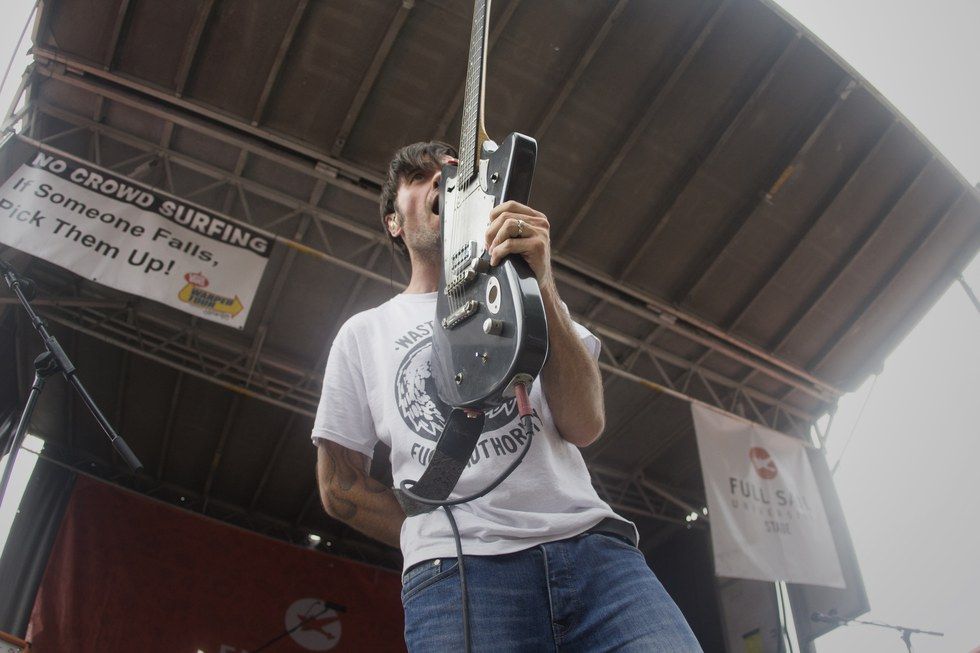 That's the most important thing. If you don't have substance then you won't be able to convey any kind of message.

SM: It's all about substance! For example, a drawing that doesn't mean anything is just going to be decorative at the most.
GJ: Have you seen any of our videos or live shows? Here [at Warped Tour] it's complicated because we play during the day. During a typical show, video projections of our drawings and cartoons show up on our equipment as we play.

SM: It's all synced to the music. I do video mapping and it's projected on the kick drum, the amps, and stuff like that.

GJ: It's very cool looking because it's DIY. It's not like the [stereotypical] iTunes type of video.

Pre-order Smoke Against The Beat here.

Keep up with the band on social media:
Facebook
YouTube
Instagram
Twitter