Dressing up is one of my favorite Halloween festivities. Whether it's for a party or trick-or-treating, Halloween is a great time to dress up as someone you're not.
I've compiled a list of costumes for couples and families that I think are to-die for. I do understand that not all of these are everybody's favorites, but they are definitely up there on my favorites list. To begin, here are a few cute costumes for couples I found this year:
1. Mermaid Man and Barnacle Boy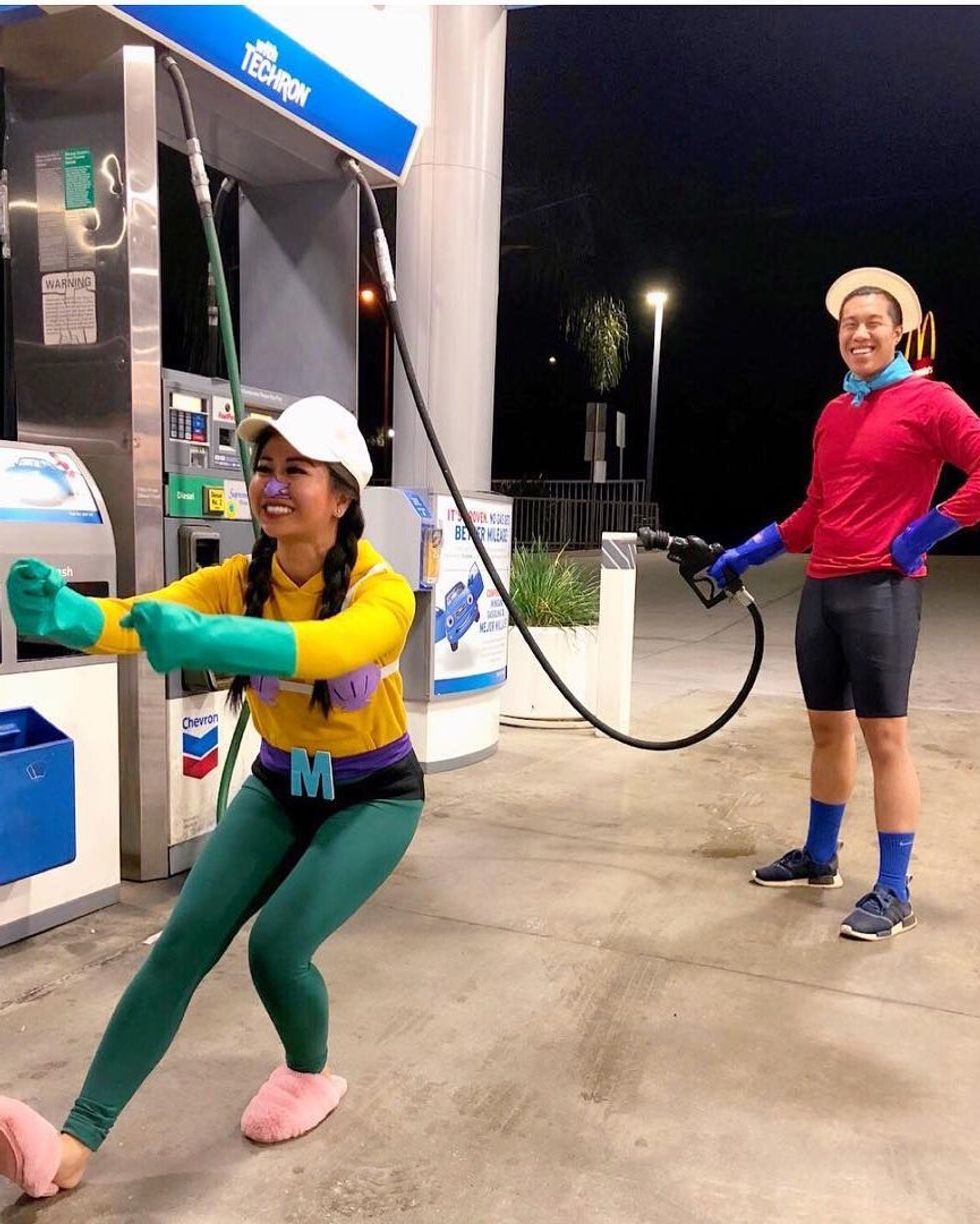 Mermaid Man and Barnacle BoyOprah Magazine
A Spongebob Squarepants classic! This is a cute costume that you can make as simple or detailed as you'd like. Bonus points if you pose with your invisible car!
2. Bonnie and Clyde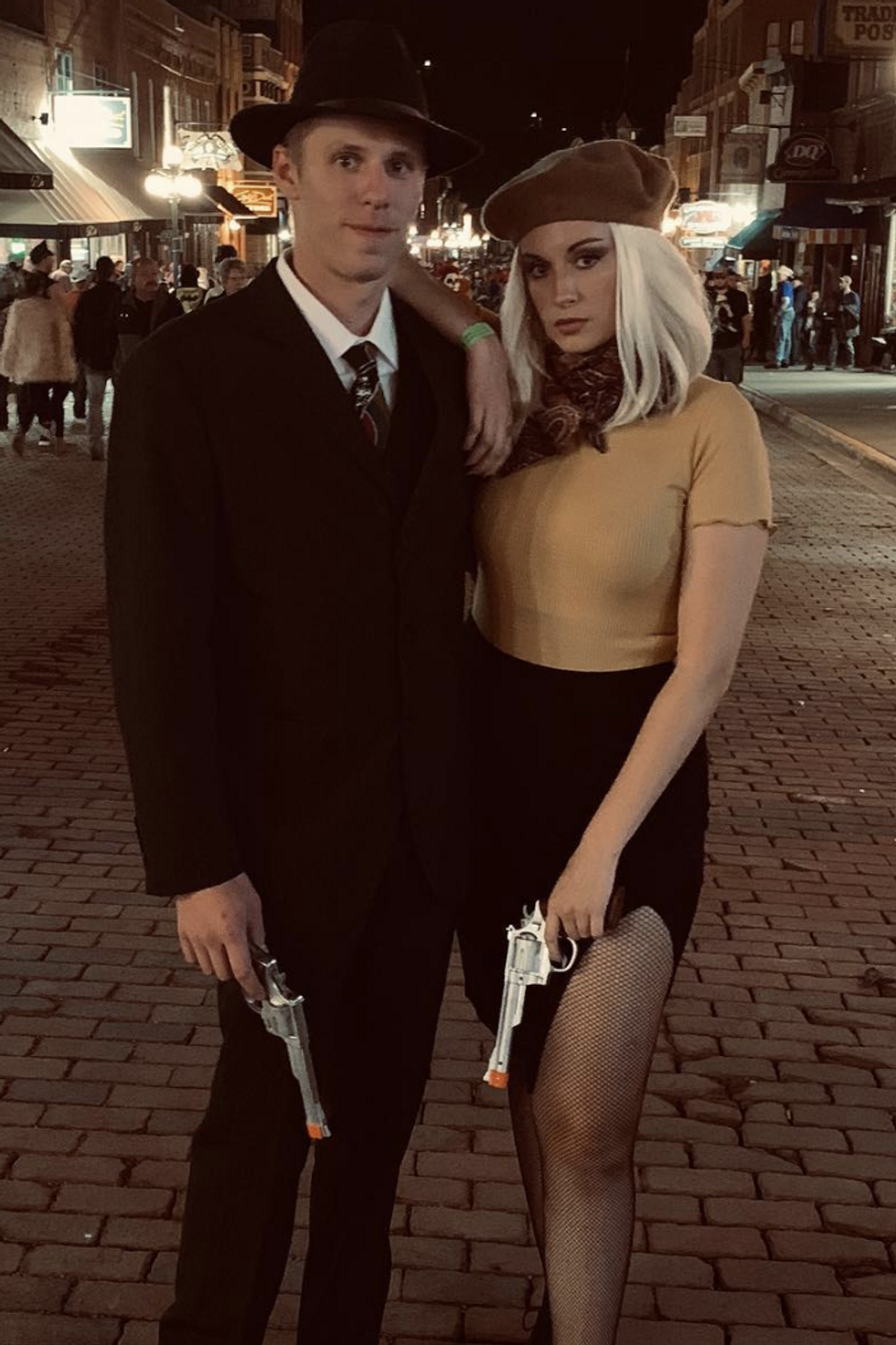 Bonnie and ClydeOprah Magazine
This is the perfect costume for you and your S.O. to truly act as partners in crime. Keep it classy and sassy with this throwback costume.

3. Tourists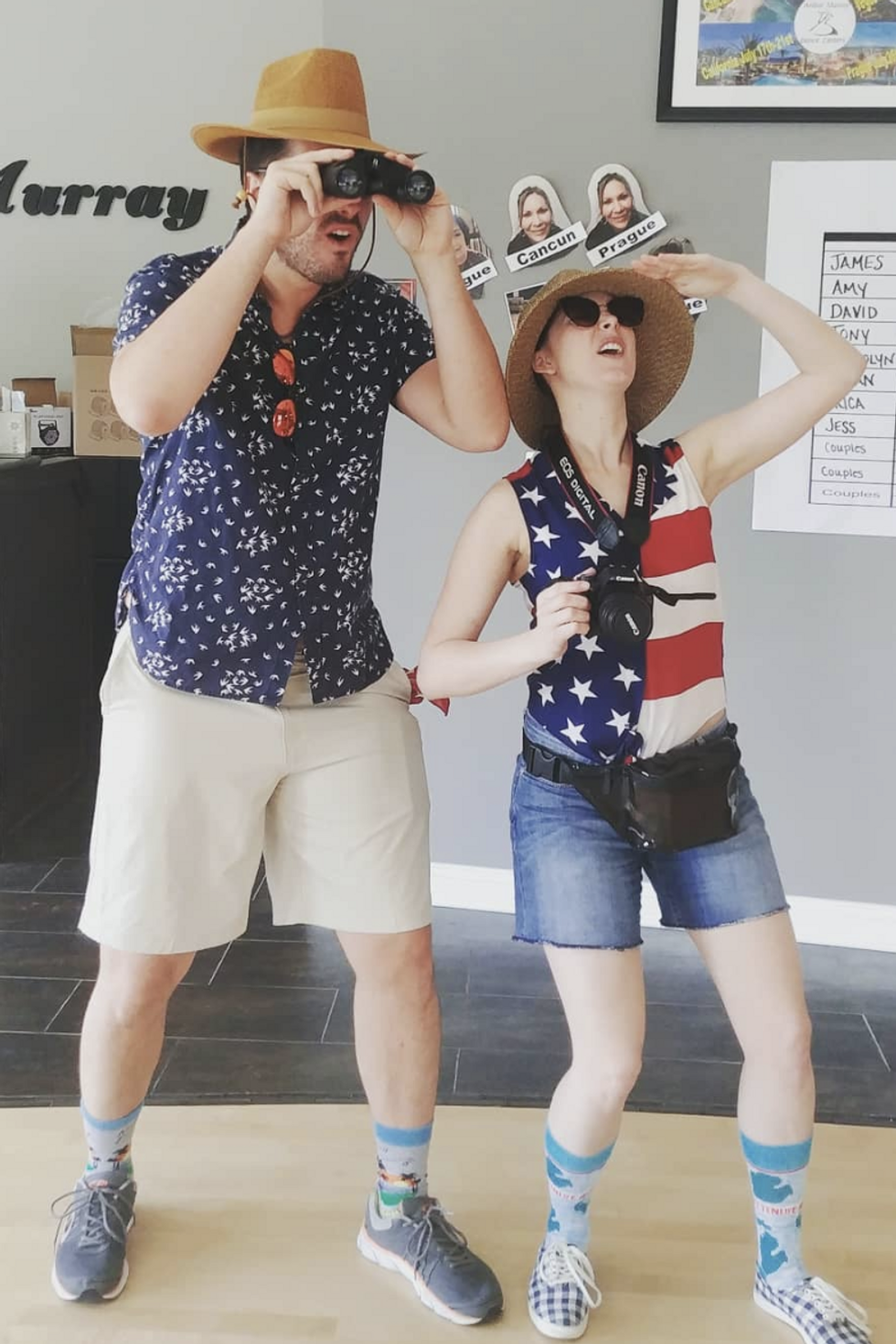 TouristsOprah Magazine
I'd say this is a pretty easy costume to pull off, but it never gets old. Odds are you have most everything you need in your closet, and you can get creative with some picture poses.
4. Sailor and Mermaid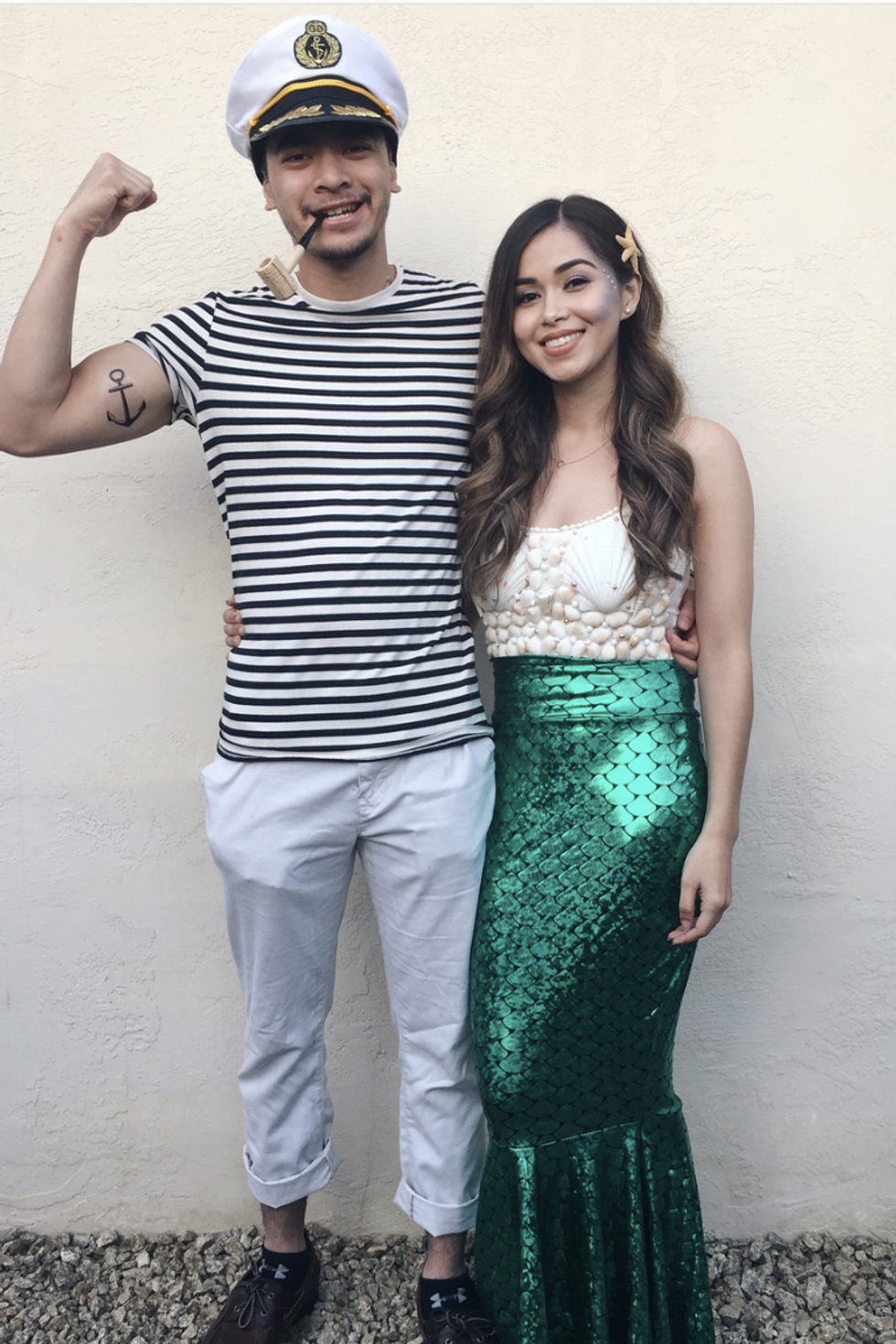 Captain and MermaidOprah Magazine
Who doesn't love a good sea tale about the forbidden love between a sailor and his mermaid? This costume allows for some creative licensing on what kind of mermaid you want to be. Cute? Creepy? Traditional? The choice is yours!
5. Dunkin' Donuts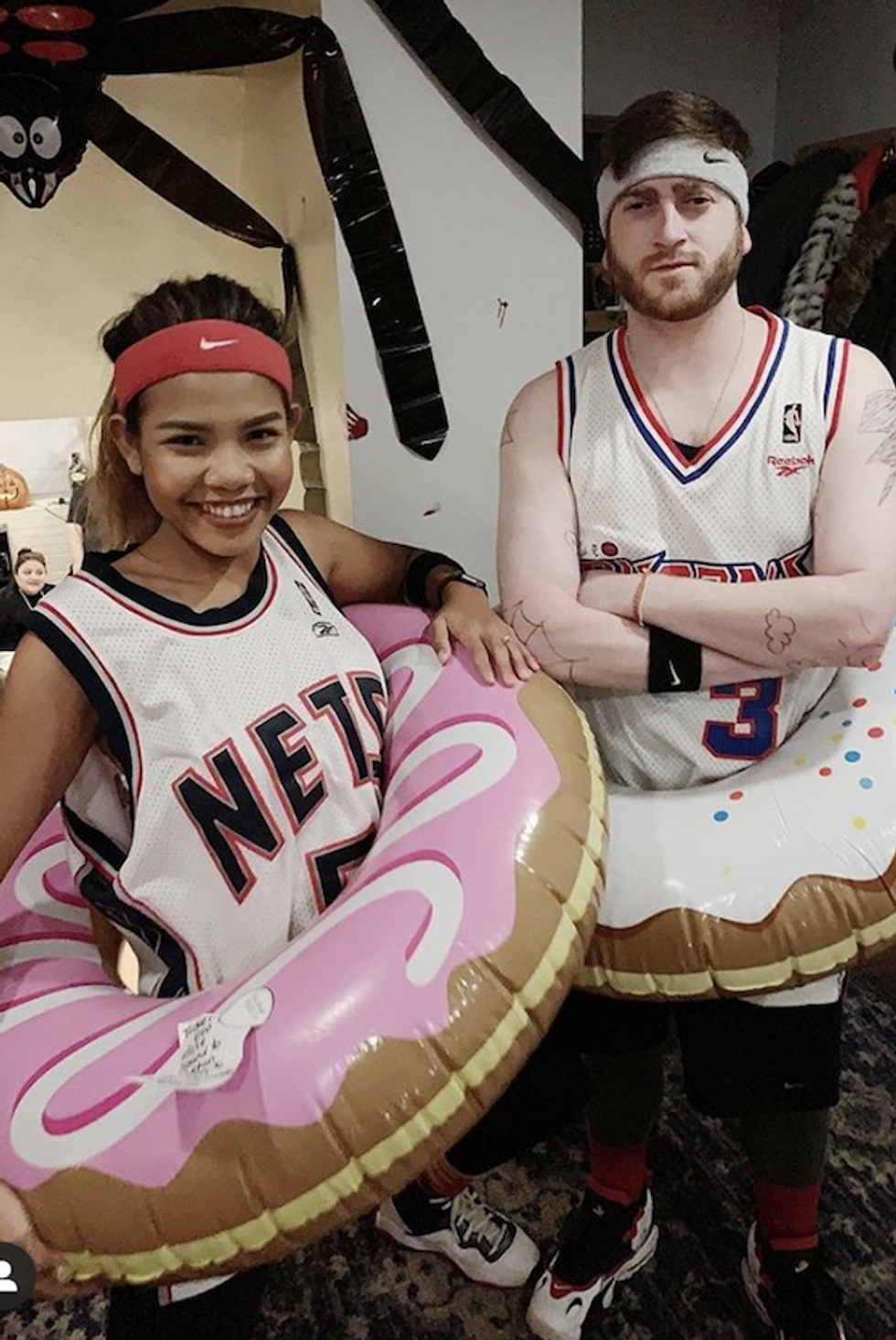 Dunkin' DonutsOprah Magazine
I LOVE a good pun when it comes to Halloween costumes. Dunkin' Donuts is actually a pun I haven't seen anyone dress up as so I'd give it bonus points for originality.

6. Astronaut and Alien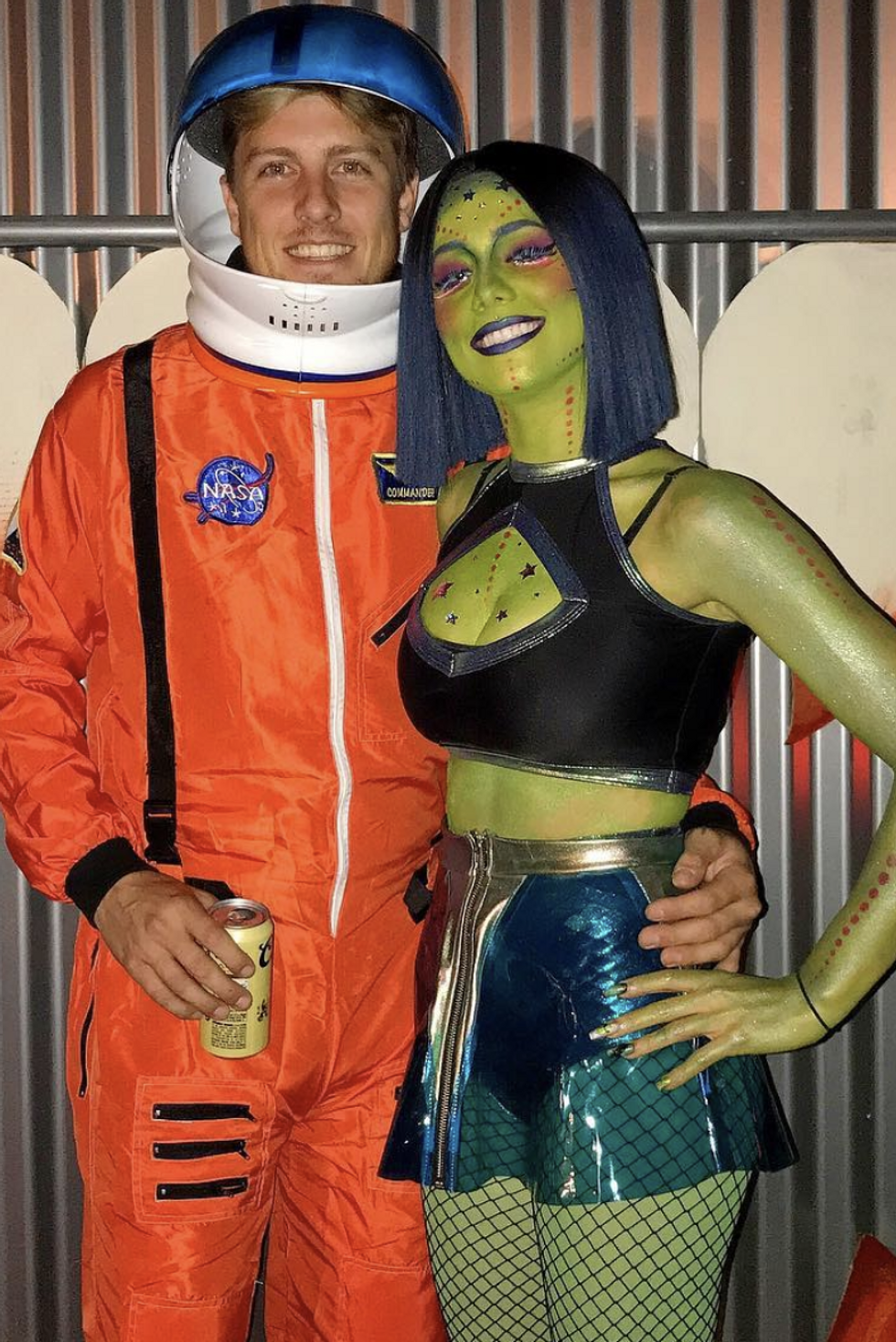 Astronaut and AlienOprah Magazine
Speaking of puns, this costume pair is out of this world! Space is so cool to begin with, so why not embrace your other-worldly ideas and dress as this cute pair?
I've also got a few cute family costumes up my sleeve!
1. Wizard of Oz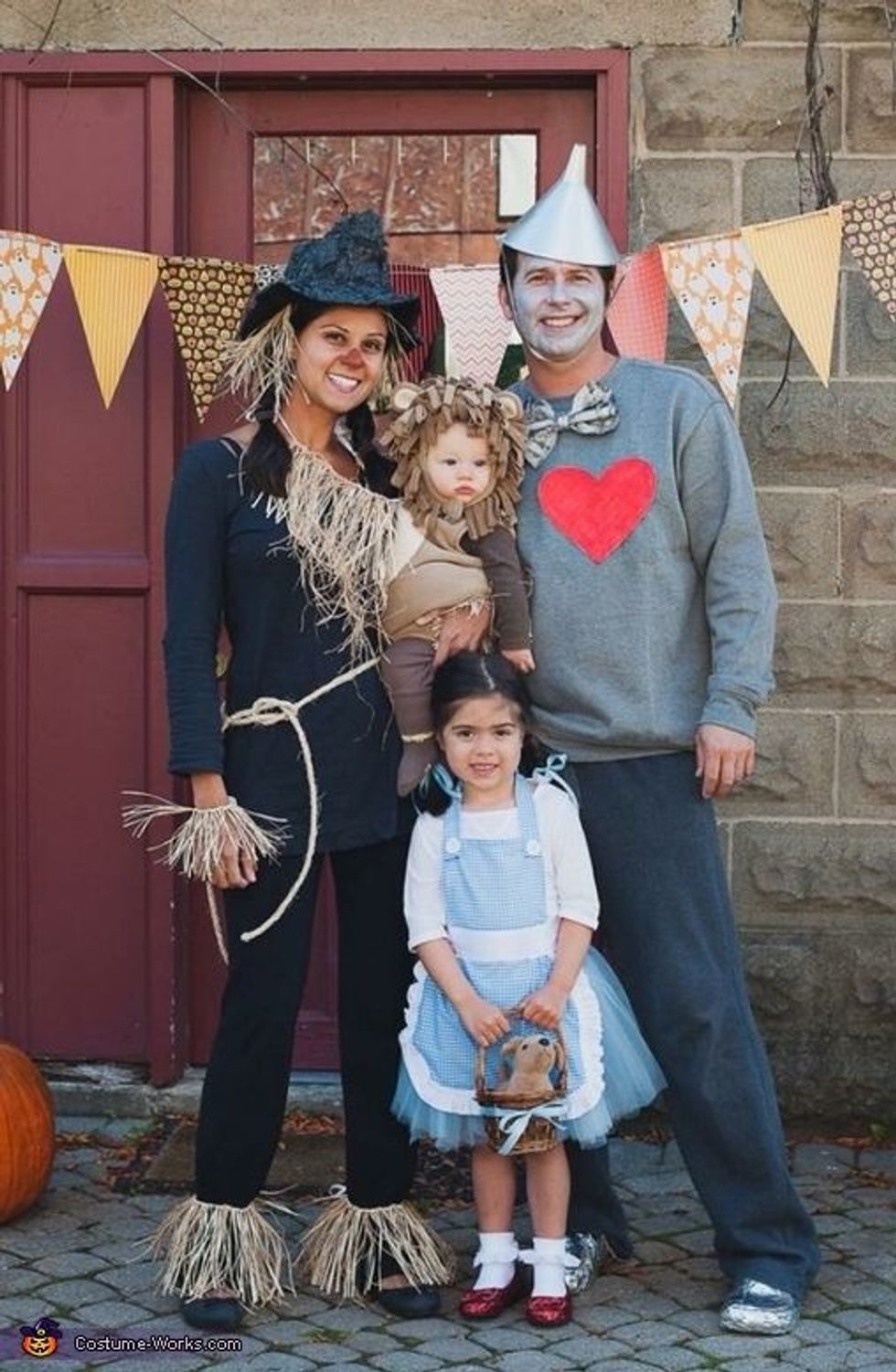 Wizard of Oz Halloween Costume Contest at Costume-Works.comCostume-Works
This family costume idea is the cutest for a family with one little girl leading the clan. Dorothy needs her three best friends to help guide her through the night though!
2. Monsters Inc.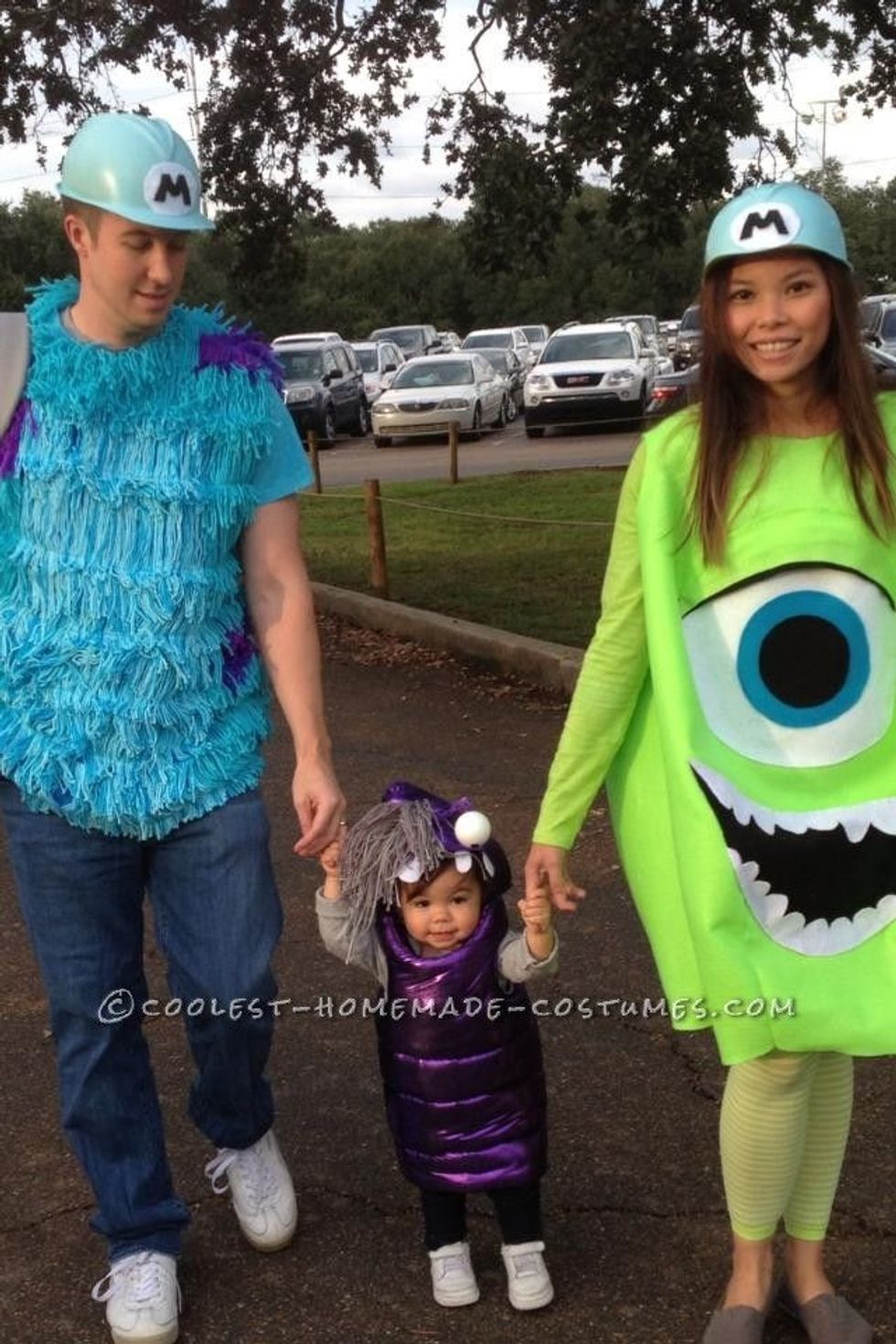 Cool DIY Monsters Inc. Family CostumeCoolest Parties
This costume idea is great for a smaller family. Boo can be dressed in her everyday clothes or her monster outfit with her parents as Mike and Sully. Just don't let the guys from the CDA see her after a 23-19!
3. Toy Story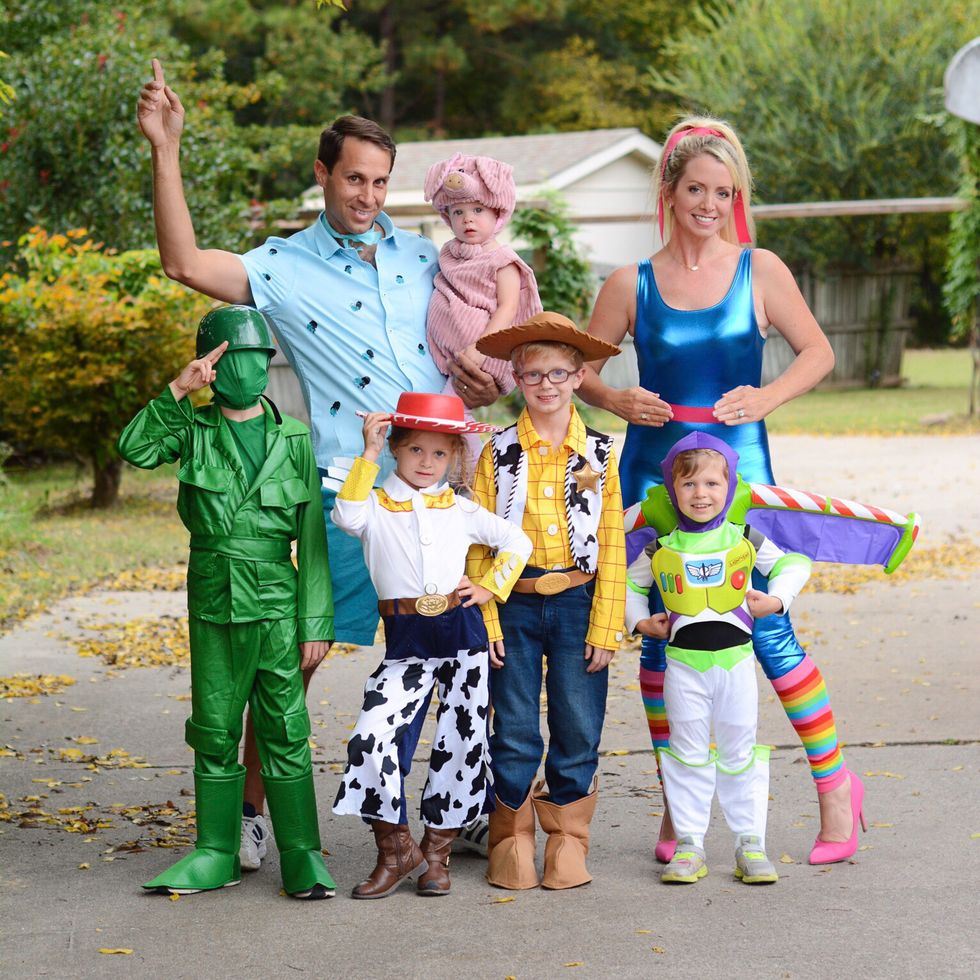 Jennifer Maune
Here's a cute idea for a larger family! There are so many fun characters from the Toy Story franchise that you can pick and choose who wants to be who with plenty of variety. Just watch out for Andy!

4. Incredibles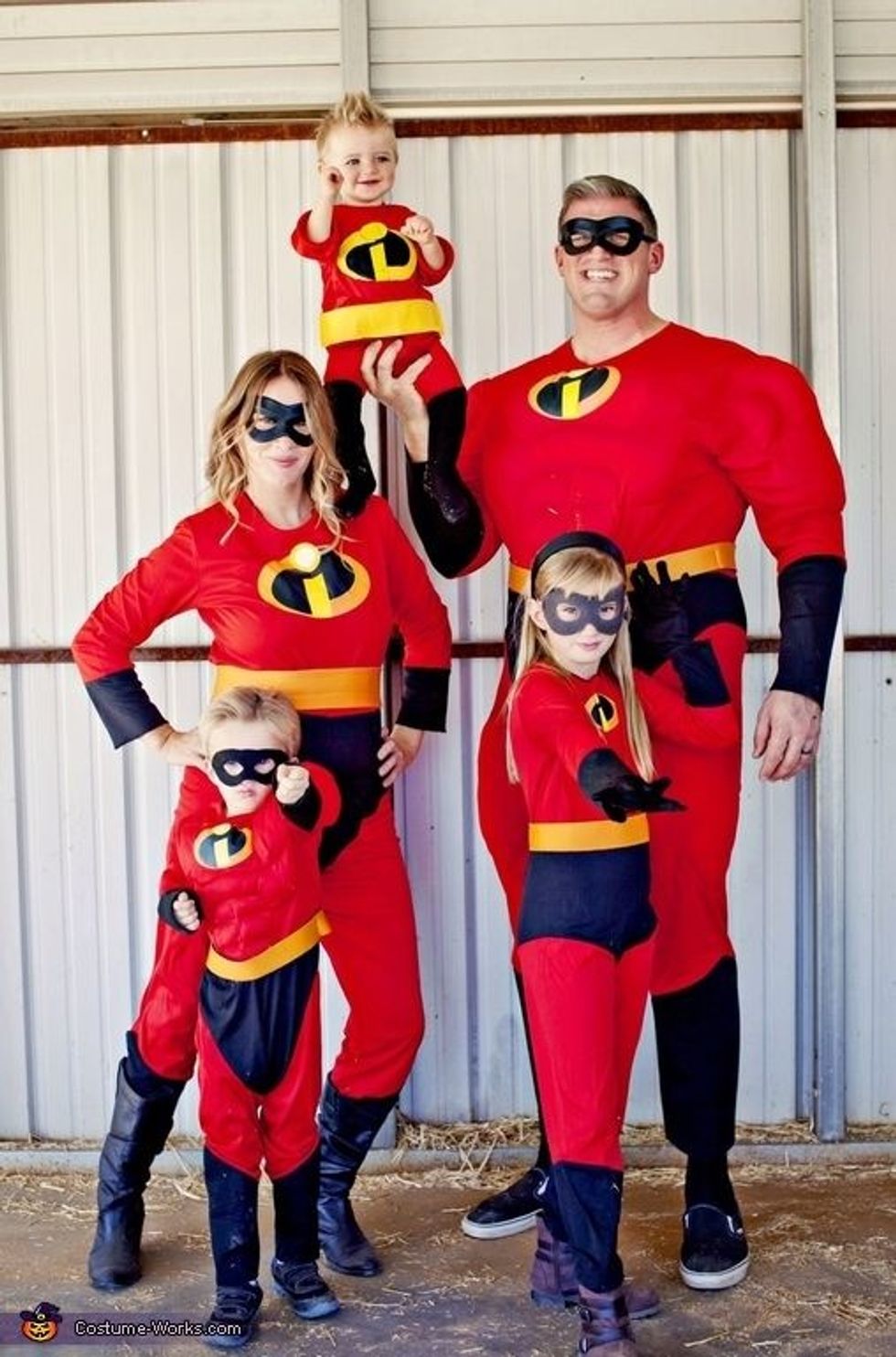 Frugal Coupon Living - Ashley Langston
This is one SUPER costume for a SUPER family. With each family member expressing themselves through their powers, Halloween is set to be one very interesting night.

5. Jurassic Park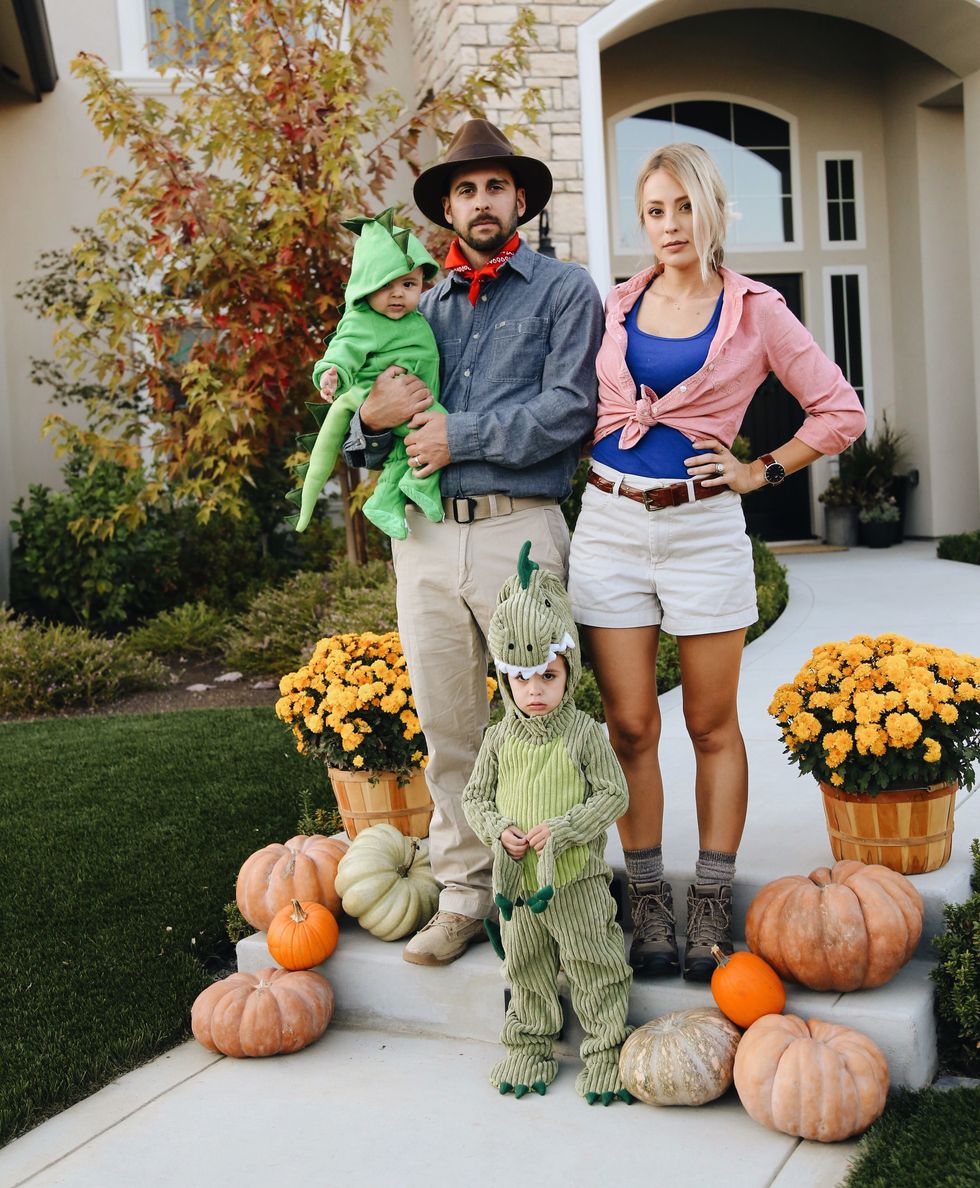 Family Halloween costume, Jurassic Park costume, dinosaur costume, kaila wallsKaila Walls
How cute is this one? How could you resist little dinosaurs roaring and demanding candy as they trick-or-treat the night away?
6. The Flintstones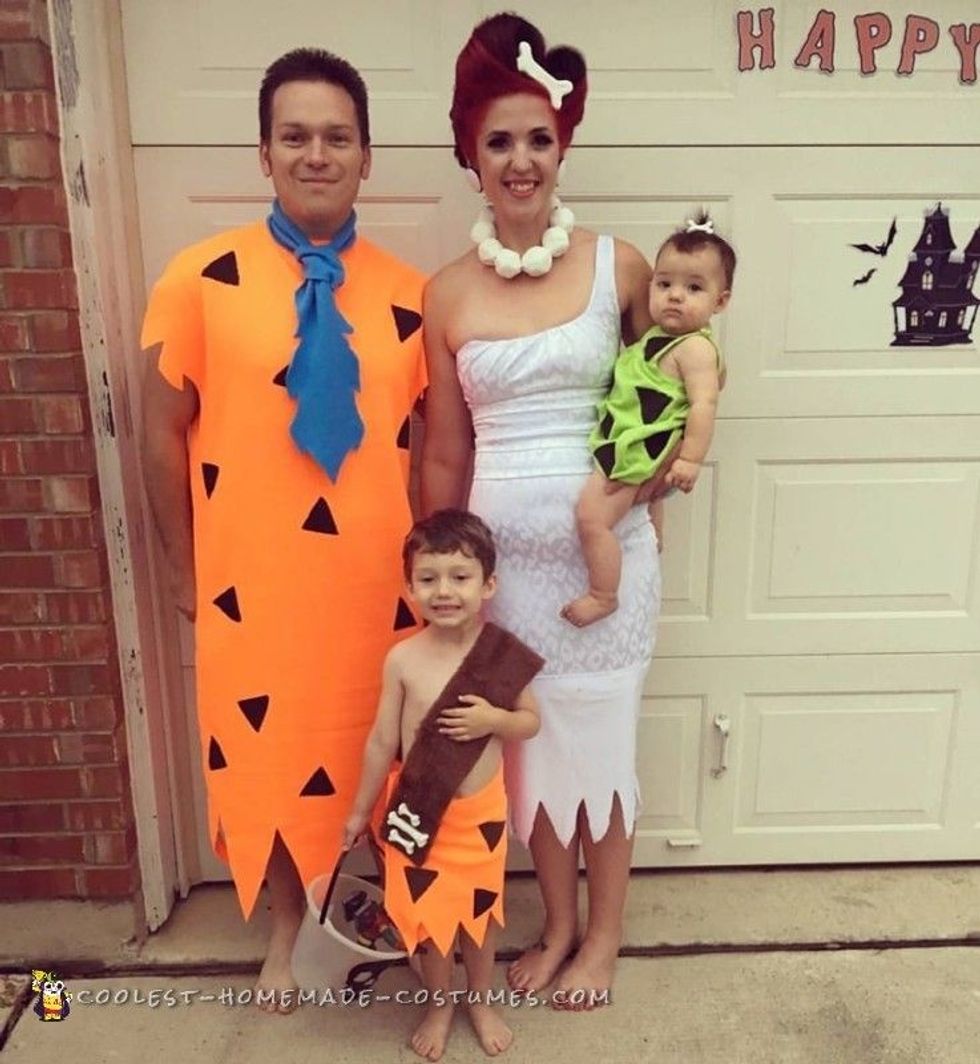 Flintstones Family Costumes For Under $40!Coolest Parties
Finally, we've got everybody's favorite modern stone-aged family. There are a couple options for this one, especially if you've got a larger family. Just throw the Rubble family in there as well!
Even if none of these knock your socks off, I hope they got you thinking about other dress up ideas that might work for you this Halloween. Happy Haunting!