Halloween is approaching and many are searching for the perfect costume. Whether it's for a party or a family get-together, everyone wants to have a memorable and cheap costume. Here are some last minute ideas, because we've all been there.
1. Error 404: Costume Not Found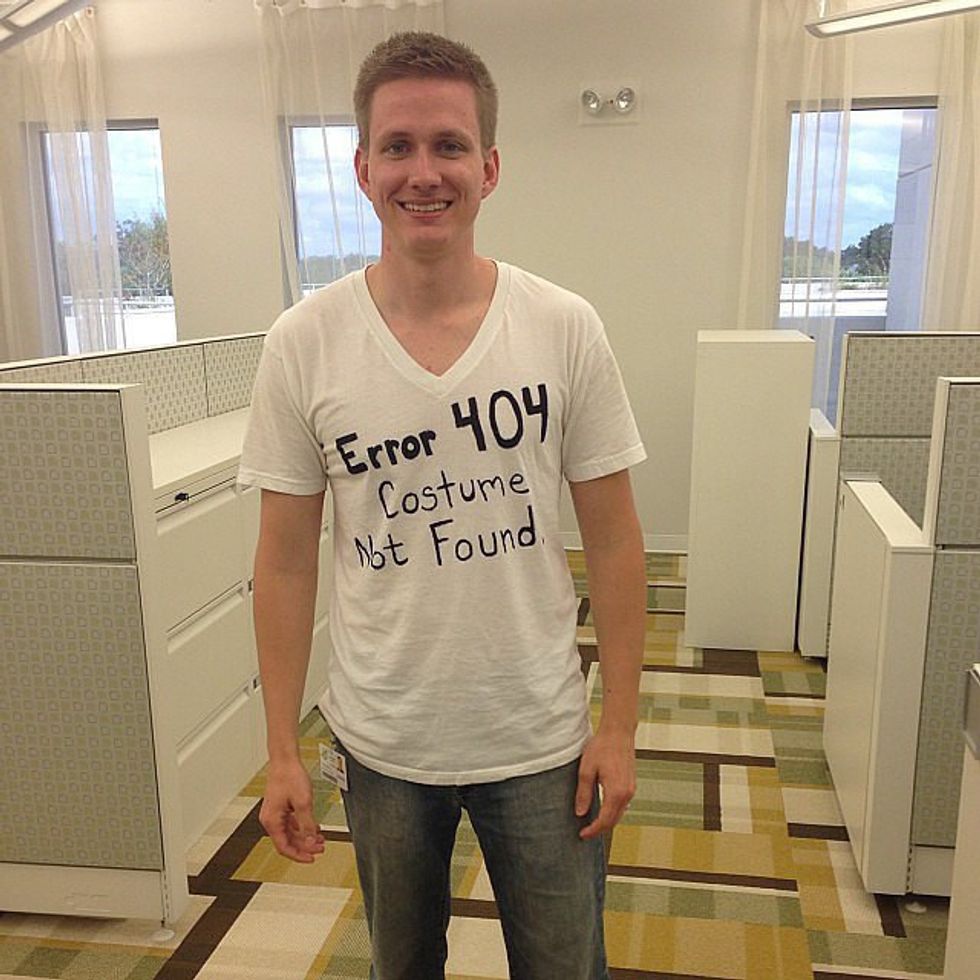 This costume is great for the super on-the-way-to-the-party-now last minute. All it requires is a white t-shirt and a sharpie, which you can find for cheap almost anywhere.
White T-shirt: $5.72 at Walmart
Sharpie: $5.88 for a multicolored pack at Walmart
2. The Identity Thief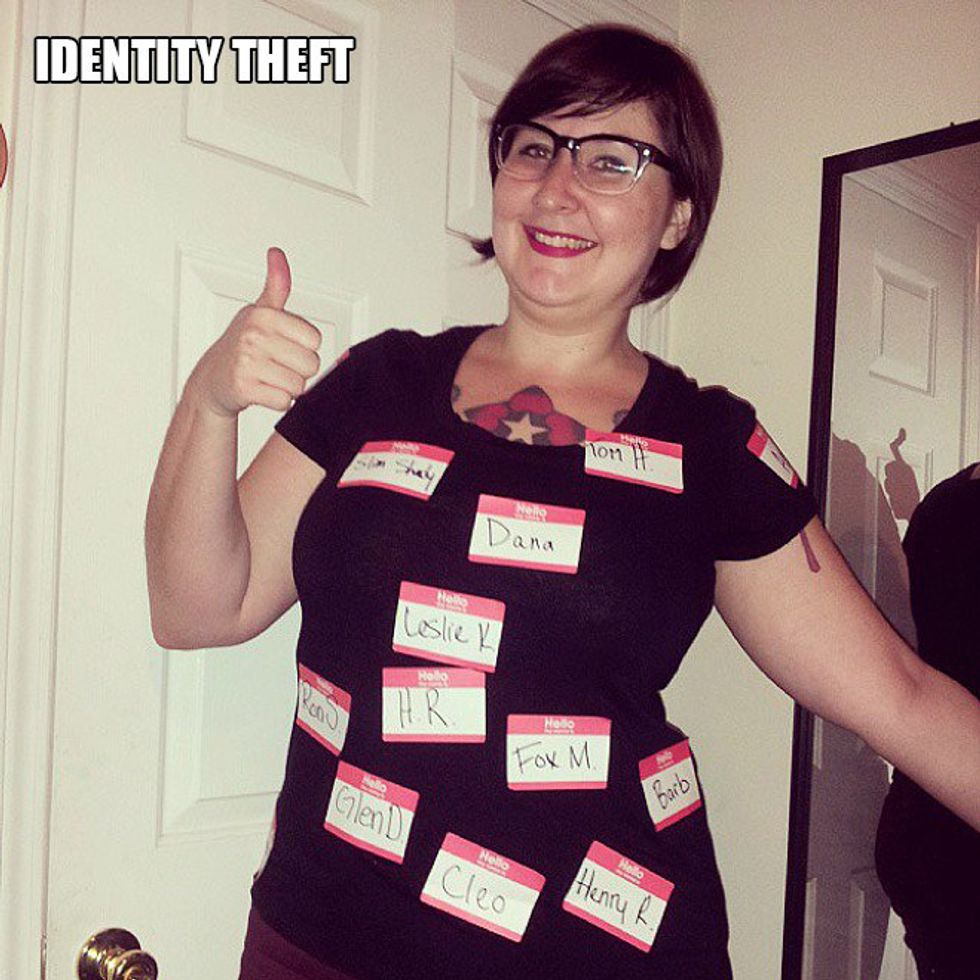 This one might be a little cheesy, but I guarantee you'll get a laugh out of it. Almost everyone owns a plain colored shirt and you can pick the labels up at your local Walmart or Dollar Tree. If you're feeling crafty and have some extra time on your hands you can even try making them yourself and coming up with funny names.
T-shirt: $3.59 at Walmart
Labels: $3.25 for a pack of 100 at Walmart
3. The Ultimate Couple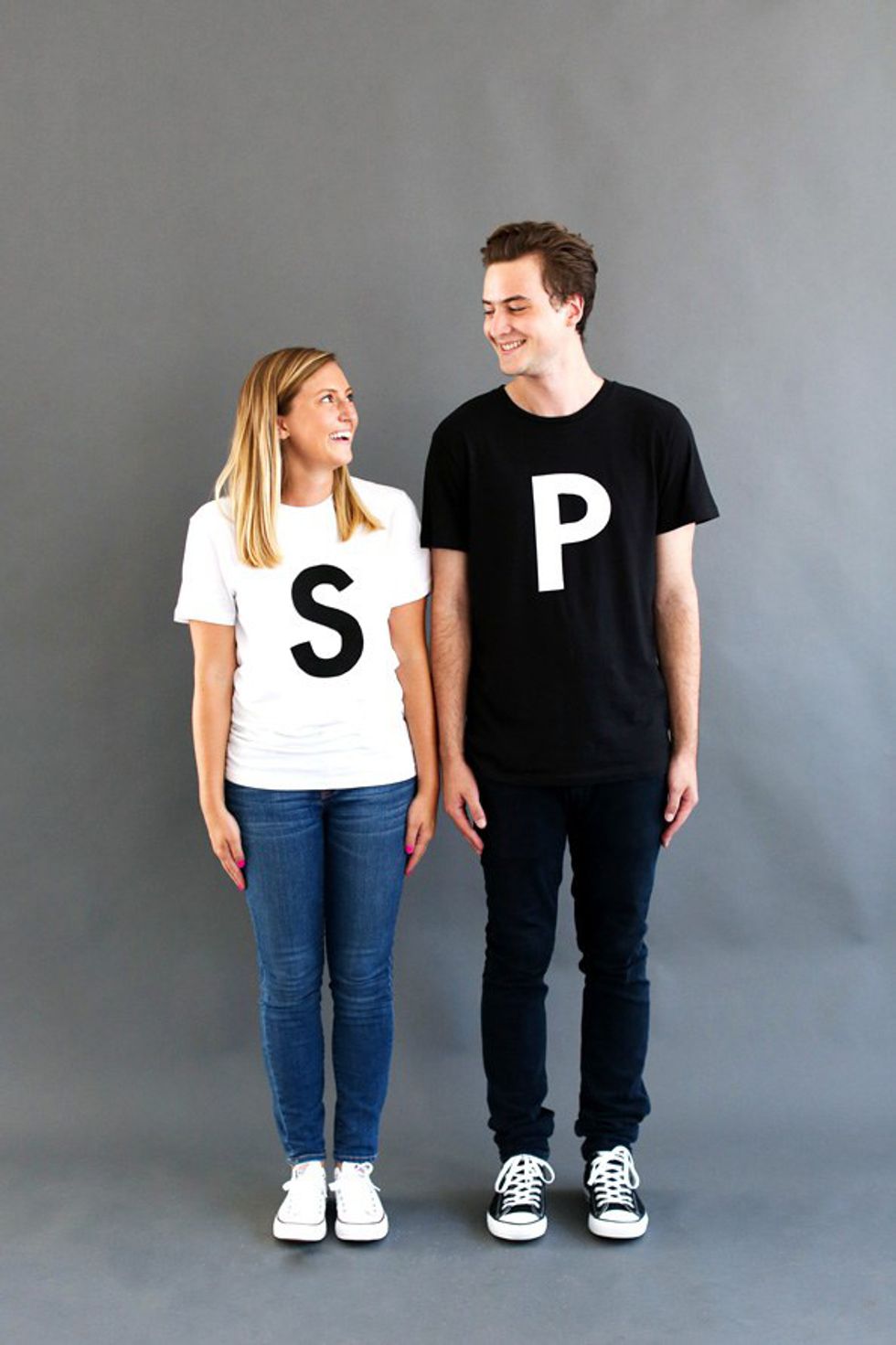 We all know that one couple that can't go anywhere without their sweetie. If that happens to be you, don't worry, I've got you covered. You'll be the cutest salt and pepper shakers your friends have ever seen.
Both shirts: $3.59 a piece at Walmart
Letters can be made with construction paper: $3.77 at Walmart
4. She Doesn't Even Go Here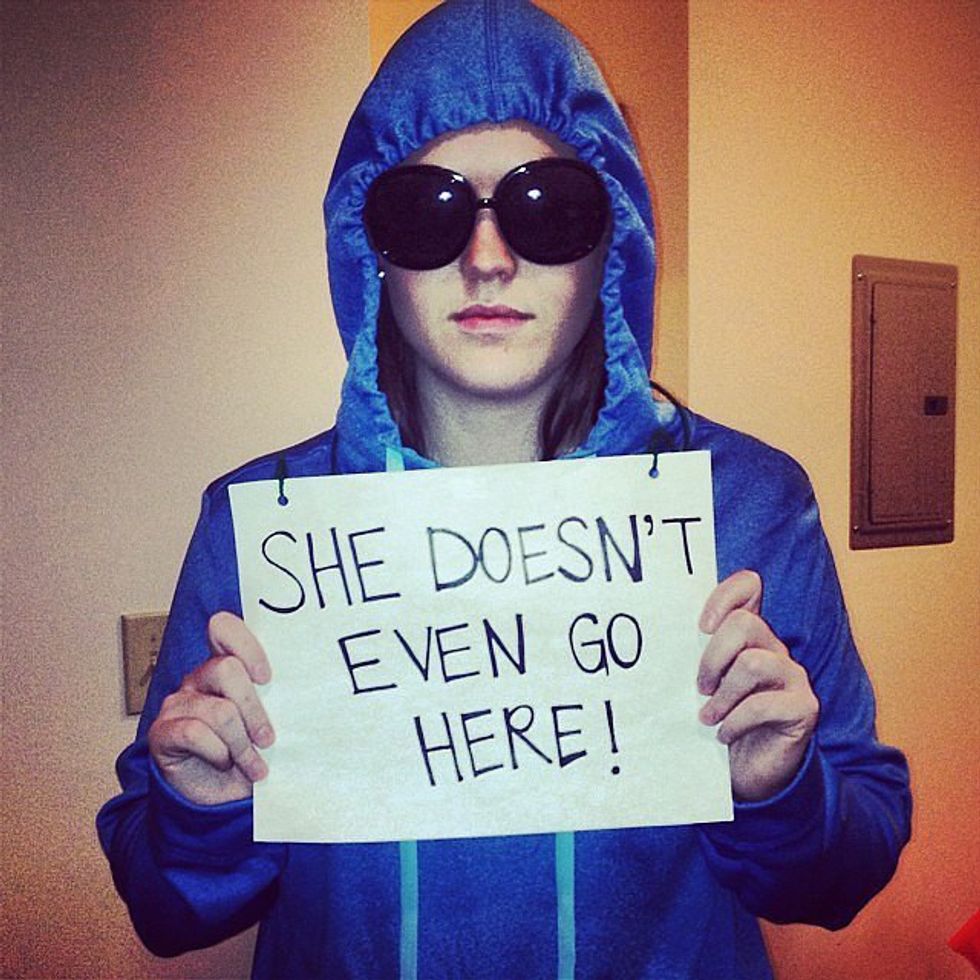 The best part about this costume is that it's minimalist, yet nearly everyone knows who you're dressed up as. Go ahead and make Damien proud. Seriously, will Mean Girls ever not be an option?
Hoodie: $8.97 at Walmart
Sunglasses: $9.78 at Walmart
5. The Bank Robber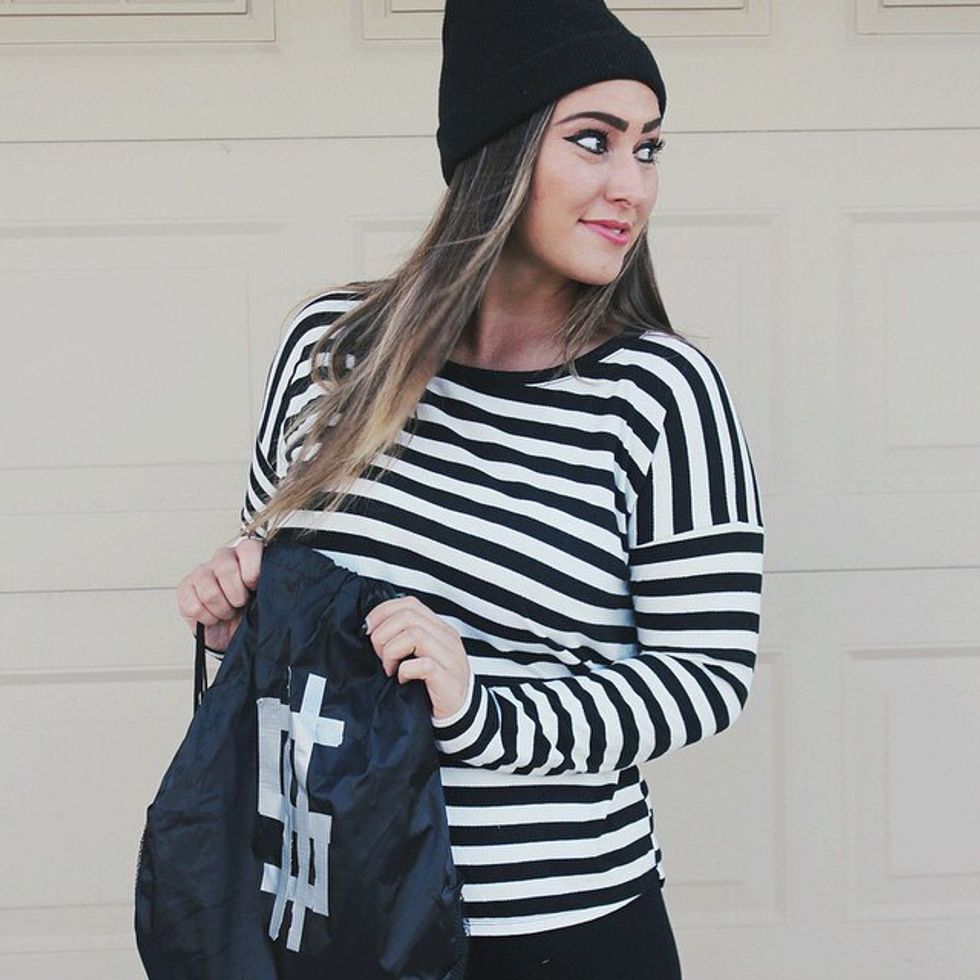 You can take it to the bank that you don't have to have a lot of cash to make this costume look great!
Shirt: $12.50 at Walmart
Beanie: $6.17 at Walmart
Bag: $4.99 at Walmart
Dollar sign can be made with duct tape: $3.97 at Walmart
6. A Line Of Dominos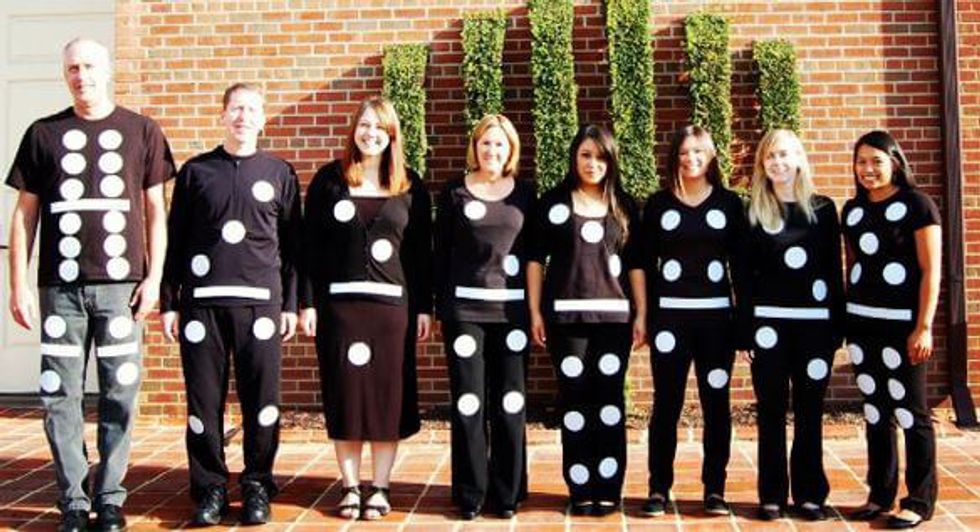 This is one of the best last-minute group costumes I've seen. It almost makes me fall head-over-heals for them.
Black shirts: $3.59 at Walmart
Black pants: $5.96 at Walmart
Lines and circles can be made with poster board: $0.97 at Walmart
7. Netflix and Chill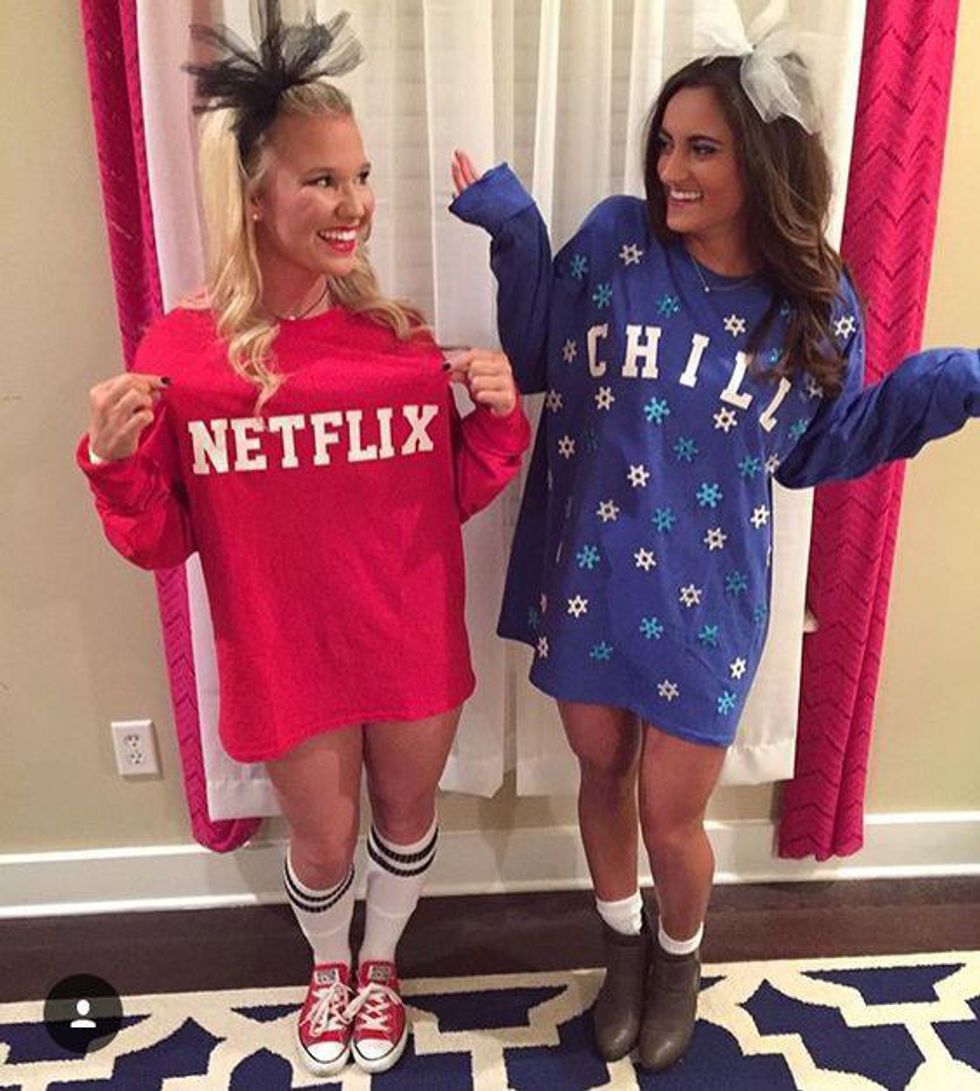 This Netflix and Chill costume is great for best friends who do everything together (even if it's last minute).
Shirts: $5.96 at Walmart
Letters and snowflakes made from card stock: $7.44 at Walmart
8. Rosie The Riveter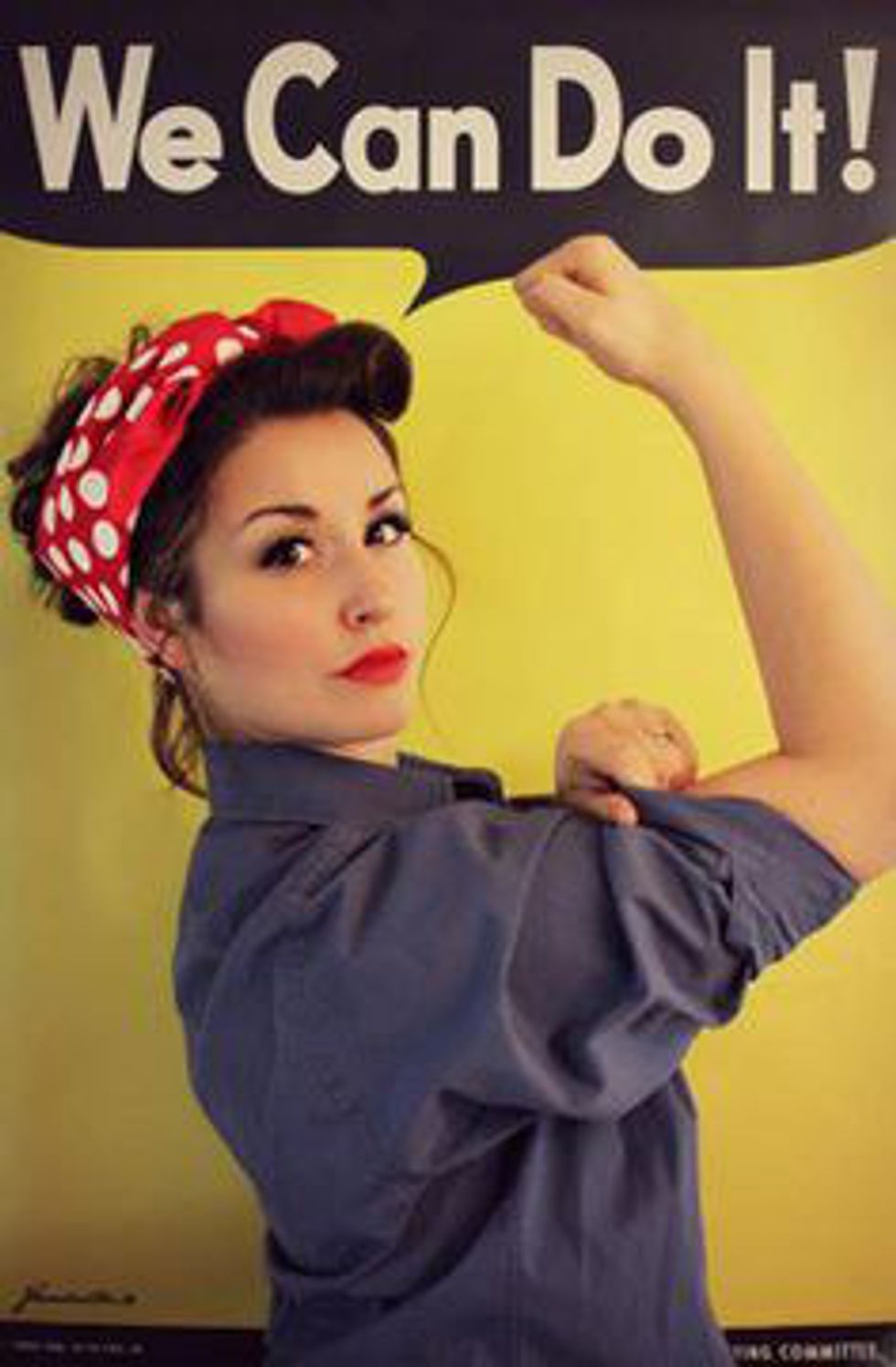 Rosie the Riveter is a classic because it's easy to do and it's super cheap. You may not even have to buy anything!
Shirt: $13.88 at Walmart
Bandanna: $2.30 at Walmart
9. Fork In The Road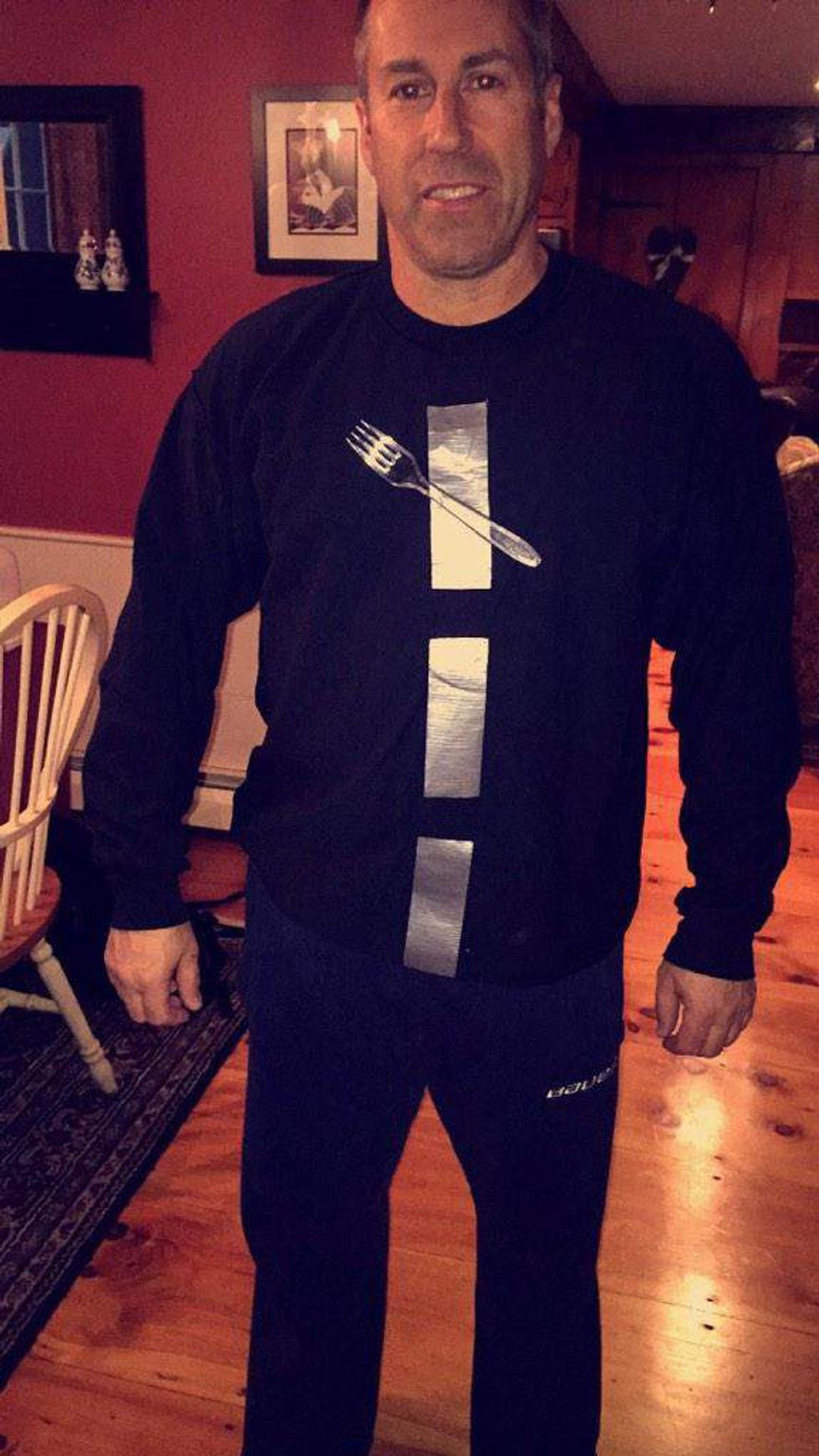 This costume is for everyone who loves a good pun.
Shirt:
$7.49 at Walmart
Duct tape: $3.97 at Walmart