Raspy and soulful vocals mixed with the sounds of rock, folk, and blues creates a dynamic sound. That dynamic sound being the band by the name of Kaleo.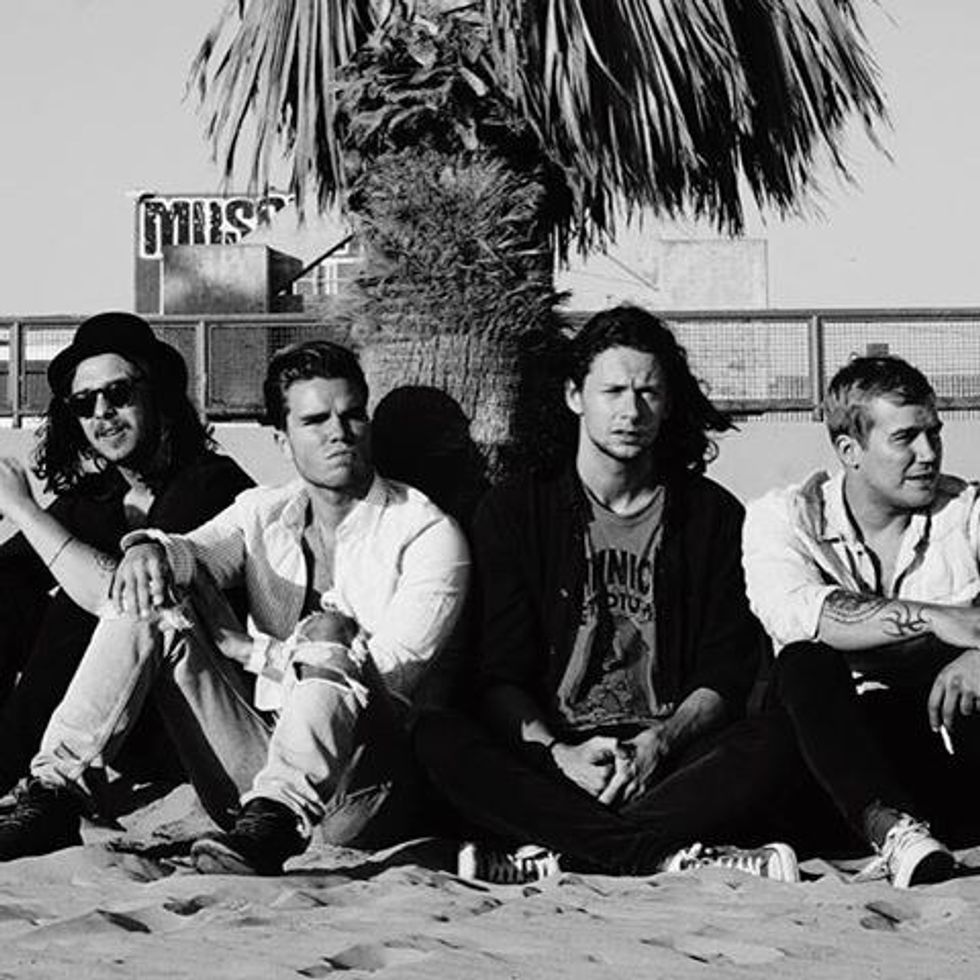 The band hails from the town of Mosfellsbaer located in Iceland but moved to Austin, Texas in 2015 when they were signed to Atlantic Records. The people that make up this four piece band are vocalist and guitarist Jökull Júlíusson (JJ), drummer Davíõ Antonsson, vocalist and bass guitarist Daníel Ægir Kristjánsson, and guitarist Rubin Pollock.

Kaleo came onto the music scene when they made their first major public appearance at the Iceland Airways Festival in November of 2012. After their major performance, they gained more fame when they released their song titled Vor í Vaglaskógi meaning Spring in Valga-wood. The song is sung in the bands native language and is a traditional Iceland love song. Later in 2014, the band gained national attention when they released the single All the Pretty Girls. The song gained 23 million streams on Spotify.
In August of 2015, Kaleo released the first single off their studio album A/B titled Way Down We Go. The single reached number 8 in the US Adult Alternative Songs chart and would later be featured in many television shows such as Blindspot, Suits, and Orange is the New Black. The success of this single would later prove the success of their album A/B.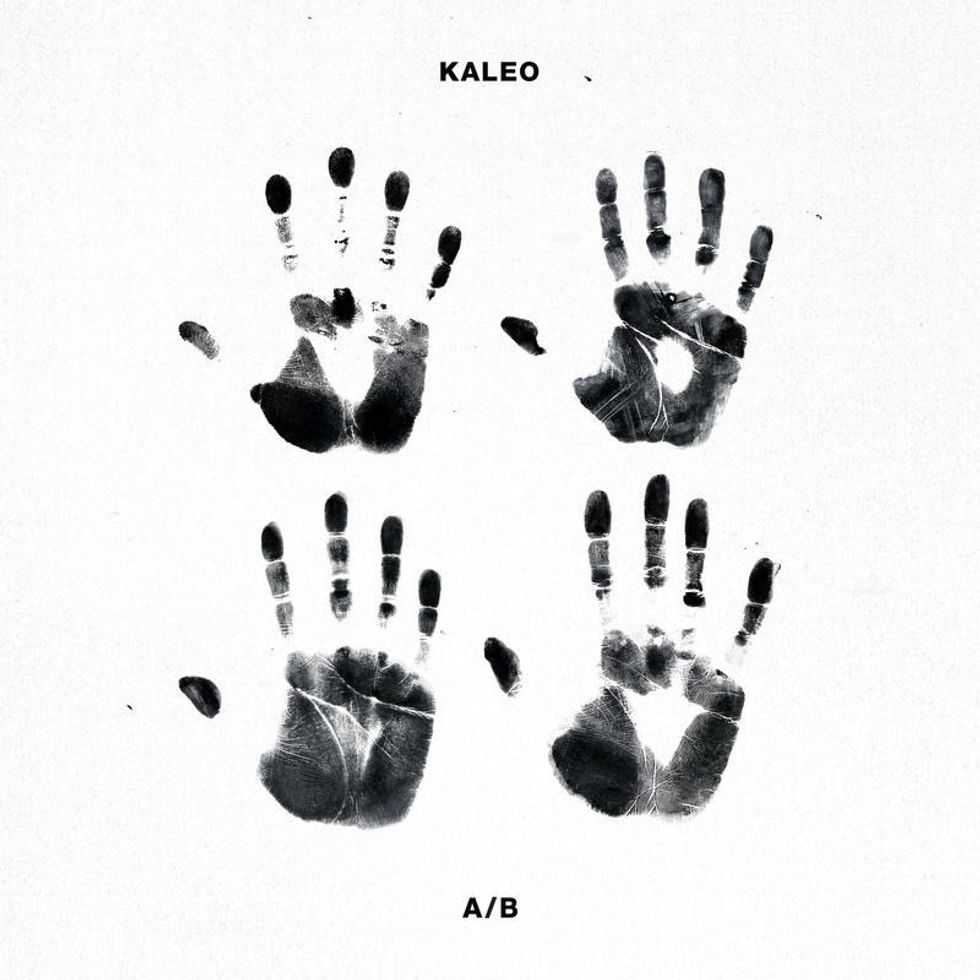 Kaleo's debut album A/B was released on June 10, 2016 and includes the singles Vor í Vaglaskógi, All the Pretty Girls, and Way Down We Go. The album showcases the bands ability to combine their heritage of Iceland and the sounds of their new American home. The band stated that "...the idea of A/B is to show the diversity and two sides of the band." A/B also shows how the band can play multiple genres of music with equal skill. Each song on the album has its own interpretation based on the listener and according to Jökull Júlíusson "I prefer to let the listener decide what each song means to them instead of me telling my own personal connection." He also states "Some of the songs are very personal for me, though—some more than others. But it seems that different people connect to songs in a different way, often based on personal experiences or things that you are going through at that time."

There is a total of ten songs on the album and each provides a taste of different musical genres, specifically rock, blues, and folk. Below is a list of my favorite songs from the album.
Song 1: No Good
This song is more rock based but there is also a little bit of blues influence. Some of the lyrics are "Can't fight the temptation/ When you get the vibration/ Won't do you no good/ Won't do you no good/You better start running/ When you hear the man coming/ Won't do you no good/ Won't do you no good." When listening to the lyrics of the song with the sounds of the guitars, drum, and Júlíusson raspy vocals I think of a story about a person having the desire to run away from their issues or problems specifically with a male figure.
Song 2: Way Down We Go
This song is definitely one of my favorite songs off the album because of its blues and rock sound. Some of the lyrics are "You let your feet run wild/ Time has come as we all oh, go down/ Yeah but for the fall oh, my/ Do you dare to look him right in the eyes?/ Cause they will run you down, down til the dark/ Yes and they will run you down, down til you fall/ And they will run you down, down til you go/ Yeah so you can't crawl no more." The way I interpret this song is that its about a person who is constantly being taunted or bullied by others. Those people want to see that person fail constantly to the point where they give up and don't want to try anymore.
Song 3: Broken Bones
This song has a strong folk influence and the lyrics tell the story of being held captive with chains but the moment freedom comes the question on living is being presented. Some of the lyrics from the song are "Another hard day, no water, no rest/ I saw my chance, so I got him at last/ I took his six-shooter, put two in his chest/ He'll never say a word no more/ Oh, he'll never say a word no more/ The devil got him good for sure." This is also one of my favorites from the album because it tells a clear story about wanting freedom.
Song 4: Save Yourself
This song also has folk influence and is another one of my favorites because it shows off Kaleo's wide range of vocal skills. Some of the lyrics from the song are "Tell your secrets to the night/ You do yours and I do mine/ So we won't have to keep them all inside/ Oh, for one so pure/ Count these off/ Let your feelings take control/ Hold on to the world that he's begging for." I definitely believe this is a love song sung in the male perspective about holding onto his world of happiness with his significant other.
Song 5: I Can't Go On Without You
This is a soft folk ballad and my favorite ballad from the album because its starts off calm in the begging and at the end the guitar has a solo. This to me show's that Kaleo allows for the instruments to be the driving force of their songs and they are what brings the song together at the end. Some of the lyrics from the song are "Oh so, what's the point in breaking my sweet heart?/ She wanted me to let down my guard/ Well, you know what they say, it's better that way/ So, so you better hush and walk away." This song presents the story of a heart broken man who is in pain after his significant other leaves him.
A/B by Kaleo definitely gets a 5 star rating in my book because it shows the bands diversity in genre and vocal range. Additionally, each song tells a story through the lyrics that can be interpreted by a listener. This album is definitely worth listening to and Kaleo is a band to watch out for.
Here is the full album tracklist below:
1. No Good
2. Way Down We Go
3. Broken Bones
4. Glass House
5. Hot Blood
6. All The Pretty Girls
7. Automobile
8. Vor í Vaglaskógi
9. Save Yourself
10. I Can't Go On Without You