I have a love affair going on with office supplies and stationery. I'm not the only one; there are countless blogs that talk about the different paper crafting supplies they've gotten (washi tape is extraordinarily fun to use) and, more often, the journals that they've been keeping. When we were younger, we might have had those cheap journals with hard, floral printed cardboard covers and tiny little locks that were meant to hide the thoughts that a five-year-old had. What did we write about then? Probably not much—we could barely form the letters in a clean way, let alone make them into sentences about our days—but old habits die hard, and I can't help but think the reason why I have a fascination with notebooks today might go back to the ones I drew ugly flowers in back in first grade.
Here are some ways that you might consider journaling as you start "adulting."
1. Junk Journaling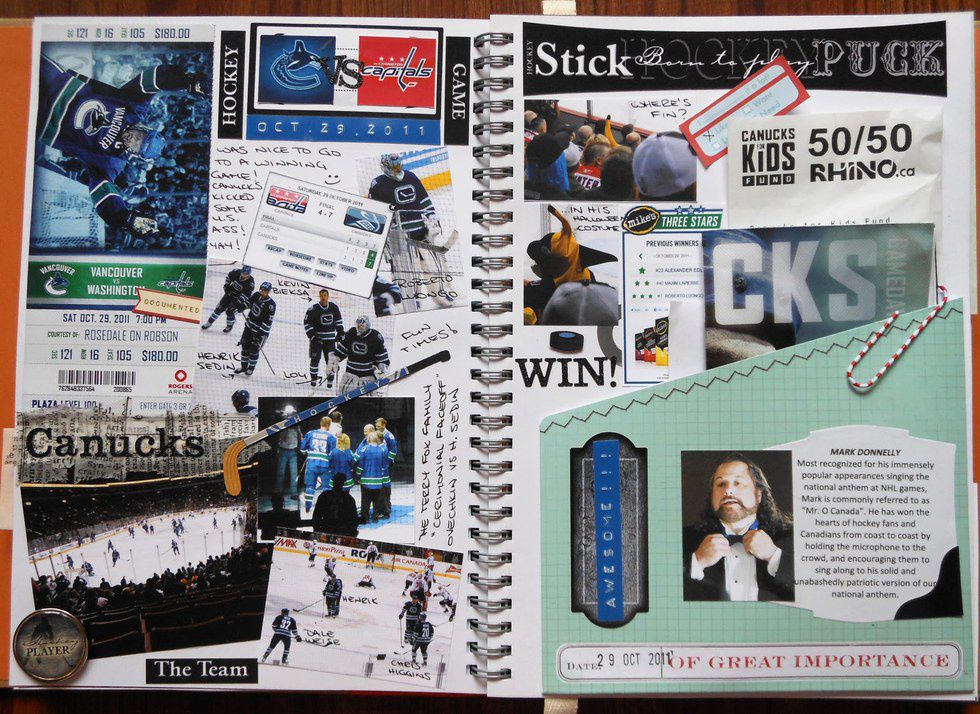 It's like scrapbooking-lite: you don't have to worry, necessarily, about making things look neat, and you don't have to use photos (though you can if you want). There aren't any hard-set rules about junk journaling. You can use whatever's on hand and stick it in, and the journal itself could be a 15 cent spiral bound from a Staples school supply sale or a sketch book from Michael's. The point of junk journaling might be to capture a certain moment in the same way a scrapbook is, to note down some song lyrics that you caught on the radio, to keep a clipping from a magazine about dating, or just to explode on a page. Junk journaling can be cathartic.
Tips: Glue sticks dry faster, washi tape can be used to decorate a page as much as it can be used to tape down a paint swatch from Home Depot, and it's okay to be messy.
2. Gratitude Journals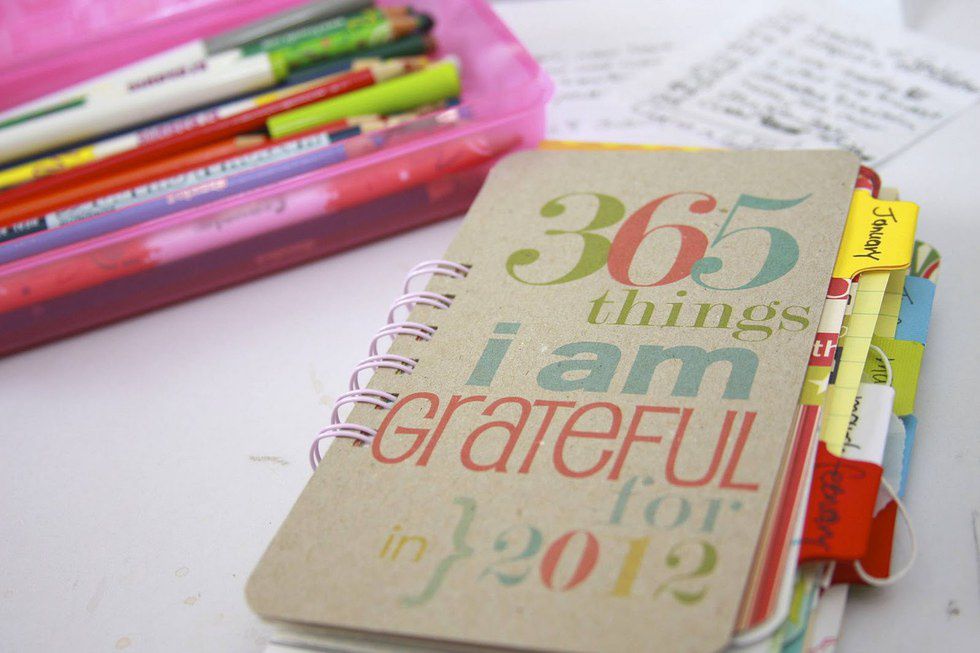 Admittedly, I only started keeping a gratitude journal recently, and it's not one of the pre-printed ones with prompts and quotes to keep you inspired. Gratitude journals are nice, especially if you find yourself focusing frequently on the negative things in life. You don't have to get a journal that's specifically for this purpose, but if you're not used to journaling and you want something to help you alone, you can find them all over the place, from Rite Aid to TJ Maxx. Unfortunately, pre-printed gratitude journals do tend to skew towards traditionally feminine images like flowers or bluebirds, so if you want something gender neutral, you might be better off making your own.
Tips: Don't try to write down every good thing that's happened—focus on a few (I only jot down five). Try finding your own positive quotes to throw in. Be consistent in your mediation on the positive.
3. Research Notebooks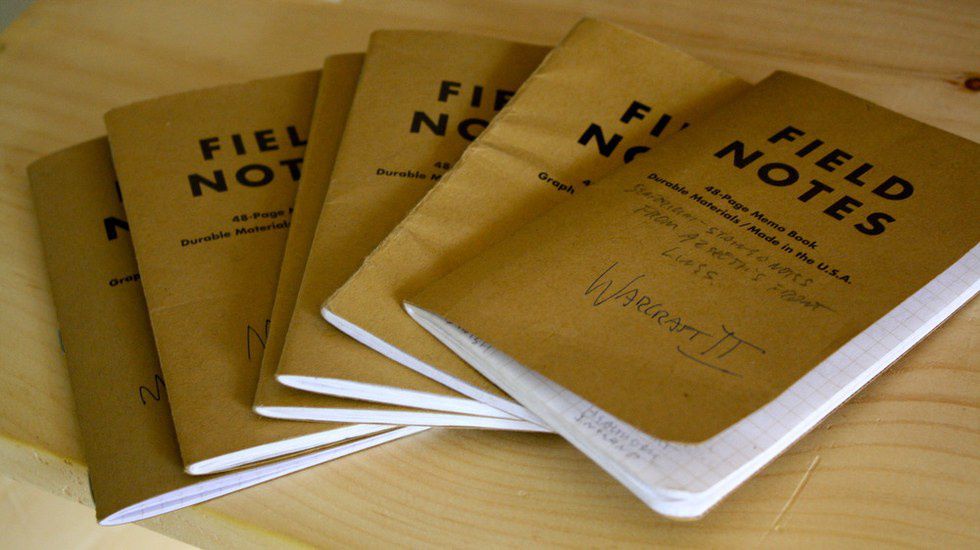 I don't do a significant amount of research in my life, but when I have, I preferred to handwrite any notes I had to typing them. For one thing, if I was in a library, I wouldn't have to bring my giant laptop with me, and for another thing, I wouldn't have to worry about where to put the book while I was typing. Research notebooks can be, again, any kind of notebook, from the spiral bound ones to more expensive Field Notes, and they're portable. Your notes will be all in one place, and you can inch into junk journaling territory if you have a big one and want to photocopy pages from a book and glue them in directly.
Tips: Use flags to mark new sections/where you start notes on a new topic or source. Invest in a good highlighter so when you review your notes, you can easily mark out the lines you want to use in your inevitable paper about the topic.
4. Bullet Journal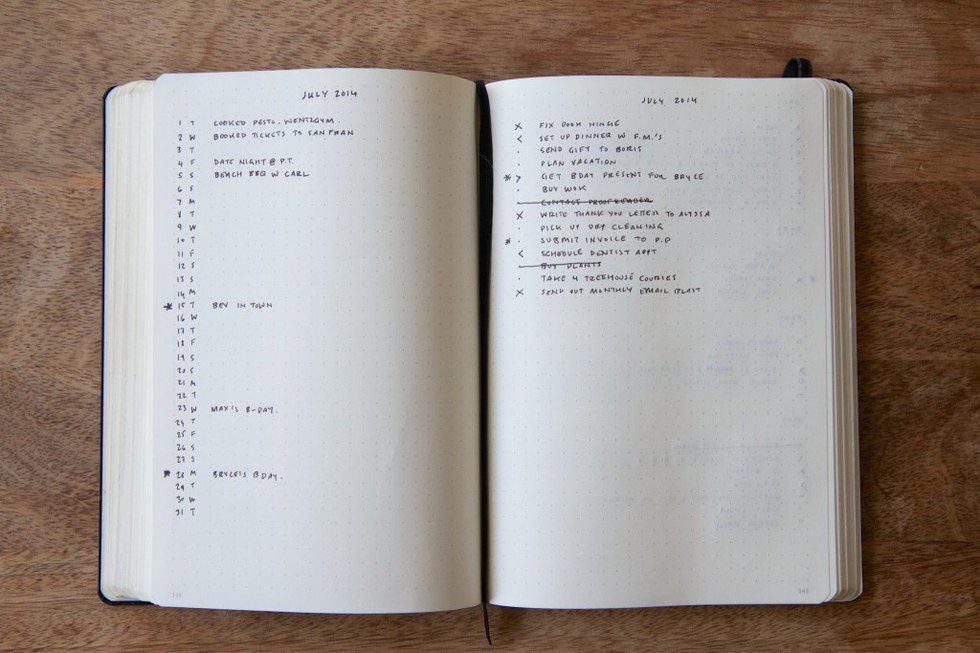 A bullet journal is essentially a planner that you create. Graph or dot-grid paper probably works best, especially if you're like me and you're not great at keeping things in line on a page. A pocket sized journal or one that's around 5x7" is a reasonable size since it will fit conveniently in most bags. The only thing that's kept me from bullet journaling is that I like planning sometimes months in advance, and that's not really something you can do with a bullet journal. You can read more about it here.
Tips: Find a notebook brand you like to work with, figure out a system you can work with, and be mindful of your daily activities.
5. Poetry journal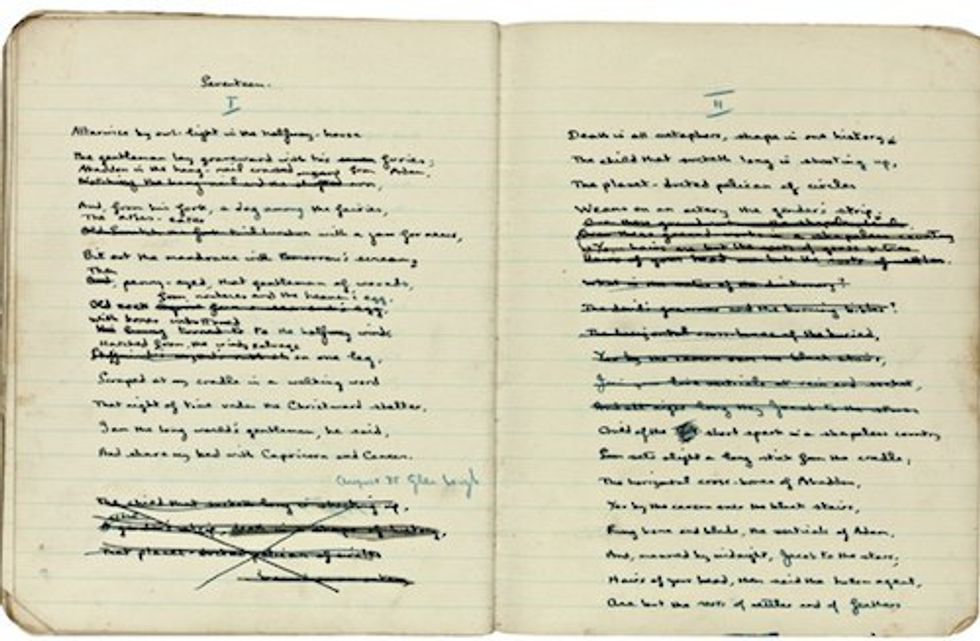 Admittedly, a lot of the people who are buying nice journals are writers. Even if you don't consider yourself a writer, it doesn't hurt to work at your language skills by writing poetry—or writing reflections on poetry. While blank pages can be intimidating when you begin writing, you can also play a lot with the space on a page. What if you only want to write a few lines, and you're worried that you're wasting paper? Don't—put the poem dead center. Jot down words you really like the sound of and make word salads out of them. Don't get caught up on what other people are going to think about them.
Tips: Don't buy a notebook you don't like. Be willing to play around with space. Try not to be self-conscious about your words.
6. Listography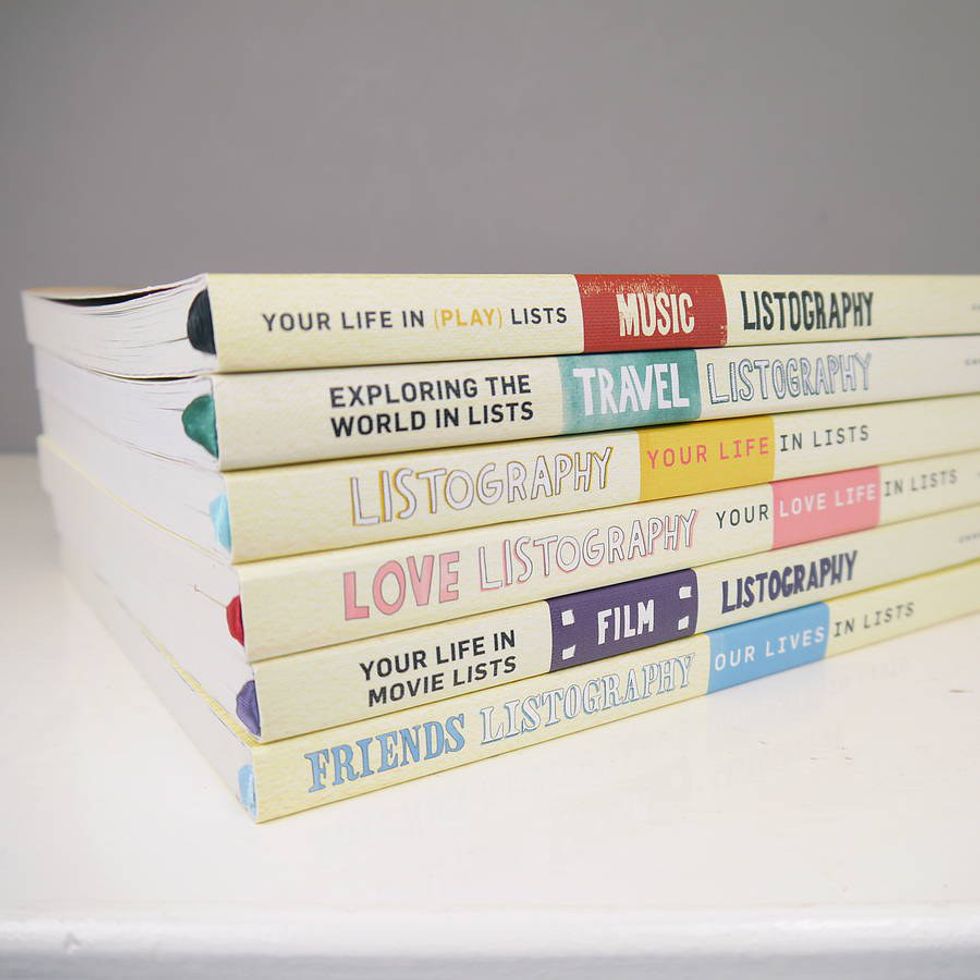 This is a specific journal series created by Lisa Nola, and the journals themselves provide prompts that you answer in the form of lists; for example, "Literary Listography" includes a list for your favorite troubled characters, and "Travel Listography" includes creating a list of man-made wonders that you've seen in person. It could be an easy alternative to traditional journaling since you're still writing about yourself, but in a way that doesn't require you to think long and hard about the day you've had. Their website allows you to make lists for free, and one of mine includes "Famous Dead Writers I'd Like to Fight" (spoiler: Lord Byron is on that list at least three times).
Tips: If you don't want to break the bank on the journal, you can always make your own list-type notebook, since there are a million list prompts available from bloggers around the web.
7. Dream Journal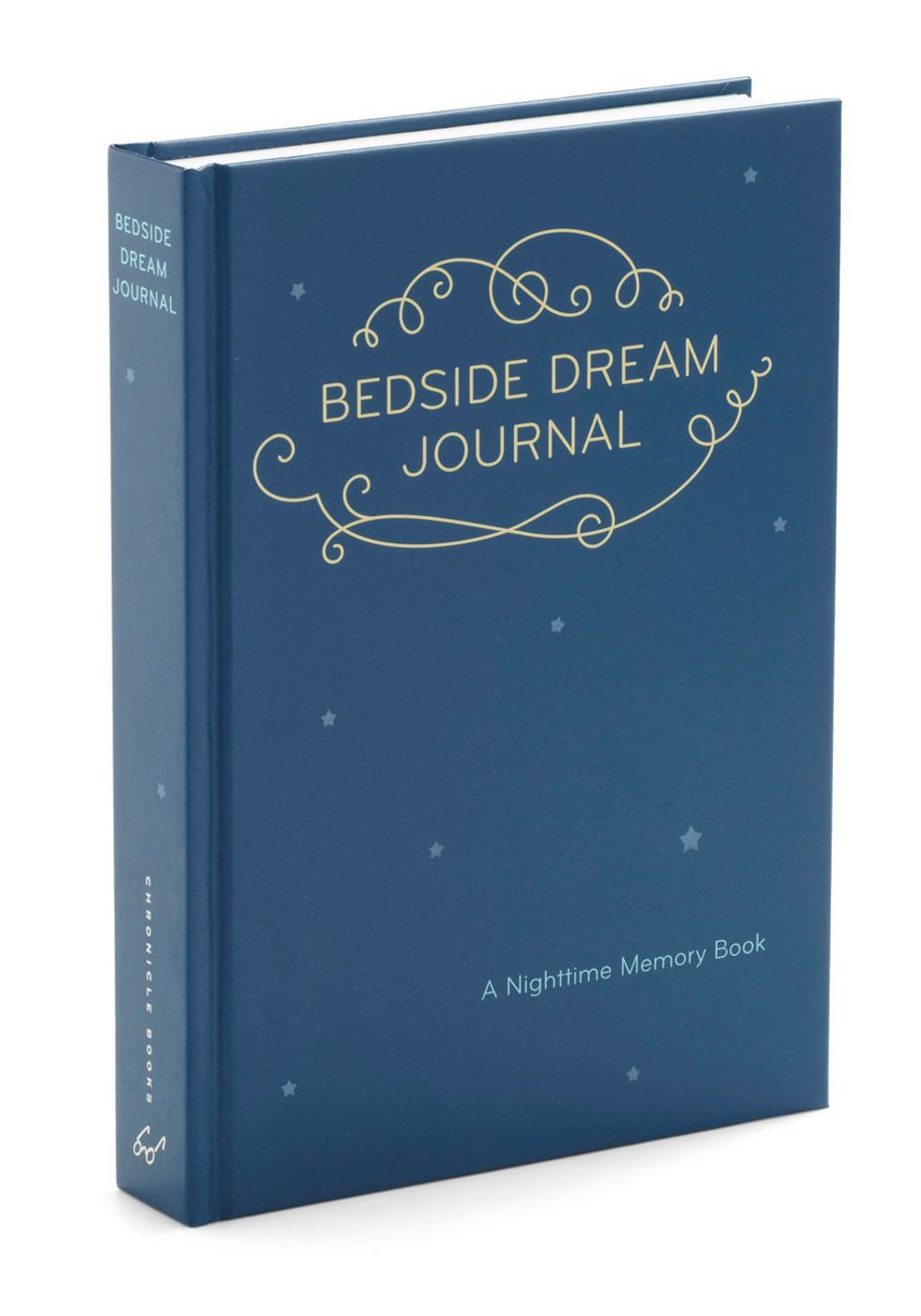 Some people say that dreams are one way to discover new and interesting things about ourselves. Frequently, we try to work out problems in our waking life during our dreams, and there's been a recent resurgence in an interest in lucid dreaming. One way that can help people begin lucid dreaming is the chronicling of the dreams you have. If you're a writer, keeping track of your dreams might get you more in touch with your imagination, and if you're looking for answers about an issue you're having, examining your dreams could give you insight into possible solutions.
Tips: Write about your dreams as soon as you wake up—the longer you wait, the more likely you are to forget about them. Keep your dream journal right next to your bed (don't forget to keep a pen there, too).
8. Travel Journal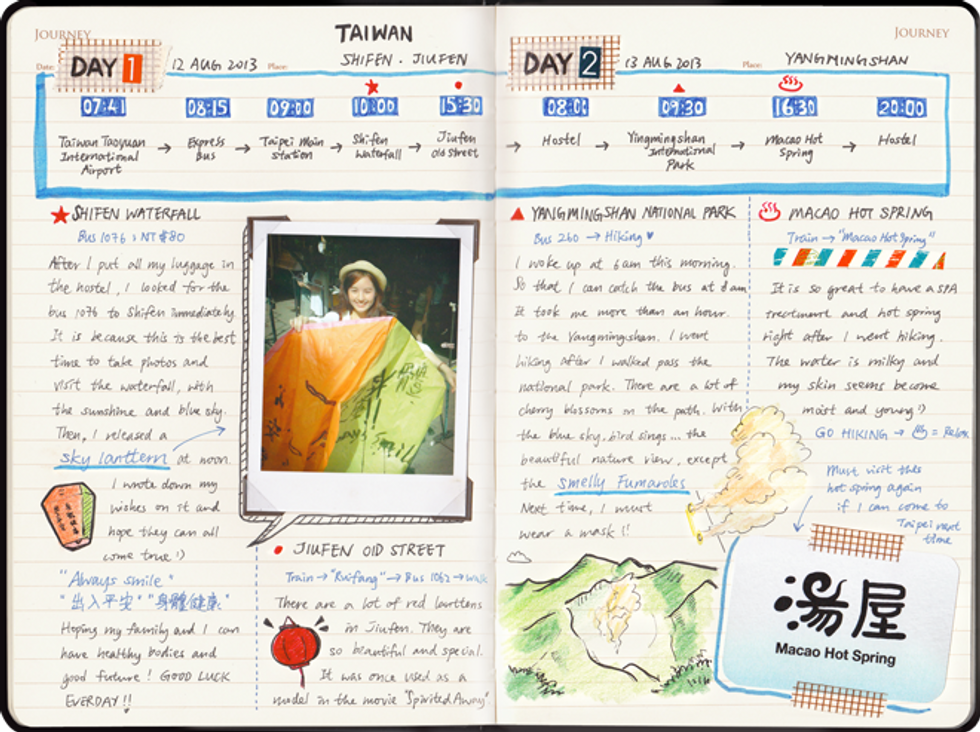 When I was in elementary school, whenever kids would take vacations during the school year (and not during a vacation period), one way they could still get credit for missing work would be to keep a journal about the things they did while they were away. Even as an adult (or almost-adult), this isn't a bad idea: photos are a great way to keep visual memories of what you've been doing, but sometimes at the end of the day it's a good idea to write down what you've done and clips of any interesting conversations you might have had, either with locals or other tourists. The brain is notoriously porous and sometimes we forget the things that have happened to us if we don't take the time to make note of them.
Tips: Keep your travel journal small—you don't want to be lugging around a giant notebook and not have room for any souvenirs.
Something to remember about keeping a journal of any kind is that it doesn't have to be perfect. Writing in a journal every day can make you a little more reflective, or it can keep you thinking more, and it can help you work on penmanship. They're nice things to have as you get older because you can show your siblings or nieces and nephews or even your own kids the kind of things that you were doing back when you were their age, and they malleable in that you can do whatever you want with them. Another thing to remember is that not every journal has to be written in everyday—and if you really don't want to write by hand, you can always keep a blog.