1. The fraternity boys.
No tailgate would be complete without fraternity flags waving and the battle of the speakers. There is nothing these boys love more than: Tailgates, beer, croakies and the rockets.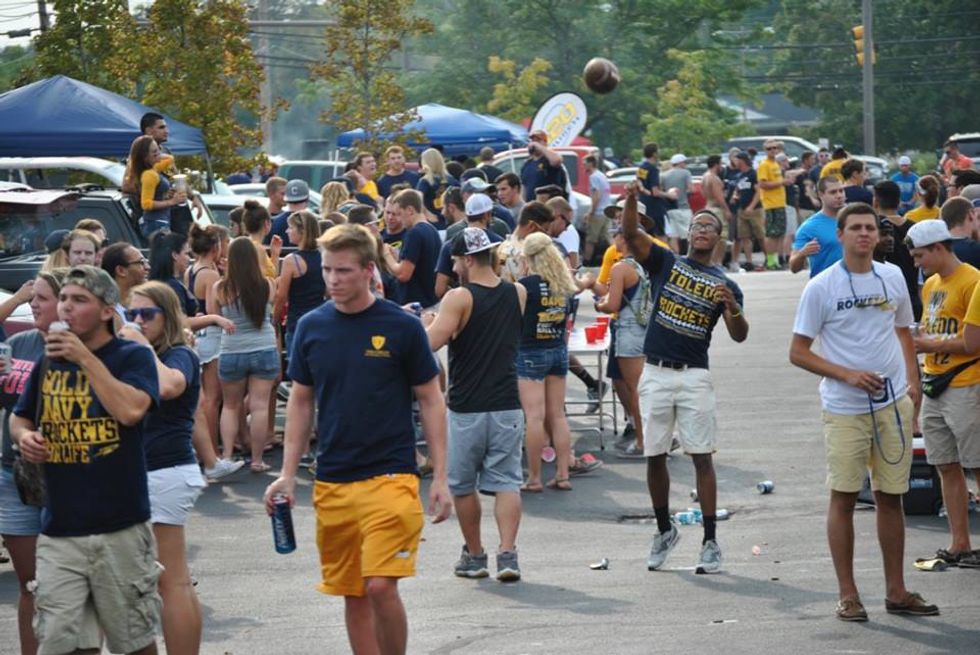 2. The alumna who can't leave their school behind.
UT alumna come from all over to cheer on the Rockets (or attend the tailgates). We don't blame you tailgating season is the best. But please, bring the poor college kids some beer.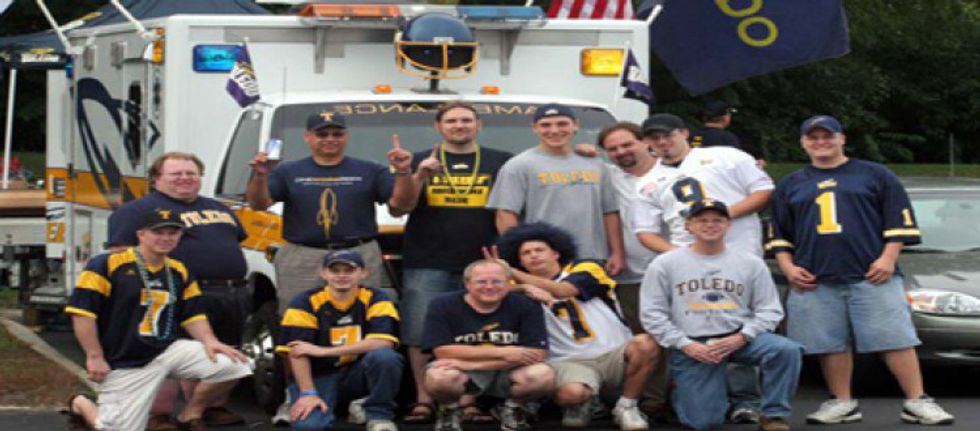 3. The crying, drunk girl.
This usually comes hand-in-hand with alcohol. But if you turn around a wrong corner (or pick-up truck), you will probably at least see one girl crying. Sometimes they lost their friends or maybe broke up with their boyfriend. But for the most part, there is no reason these girls are crying.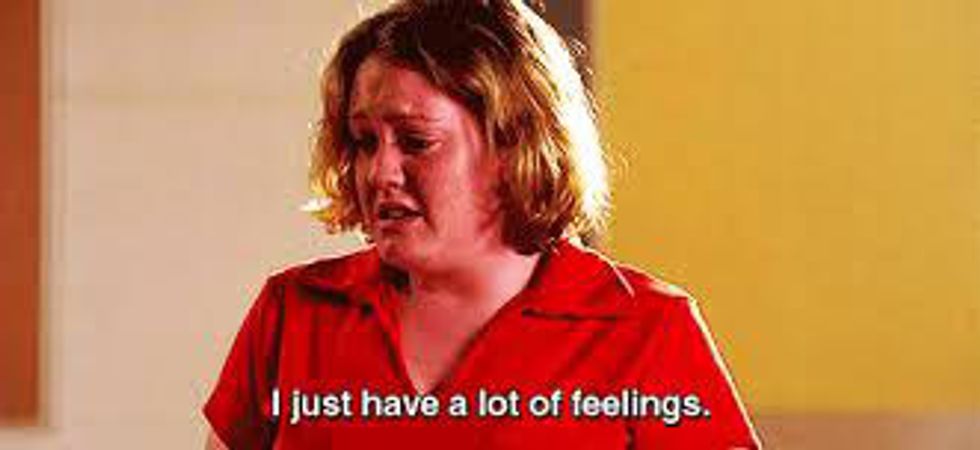 4. The competitive tailgater.
Rocket fans are not only competitive about football. There are many fans that don't mess around when it comes to bonging, flip cup, and, of course, beer pong dunking.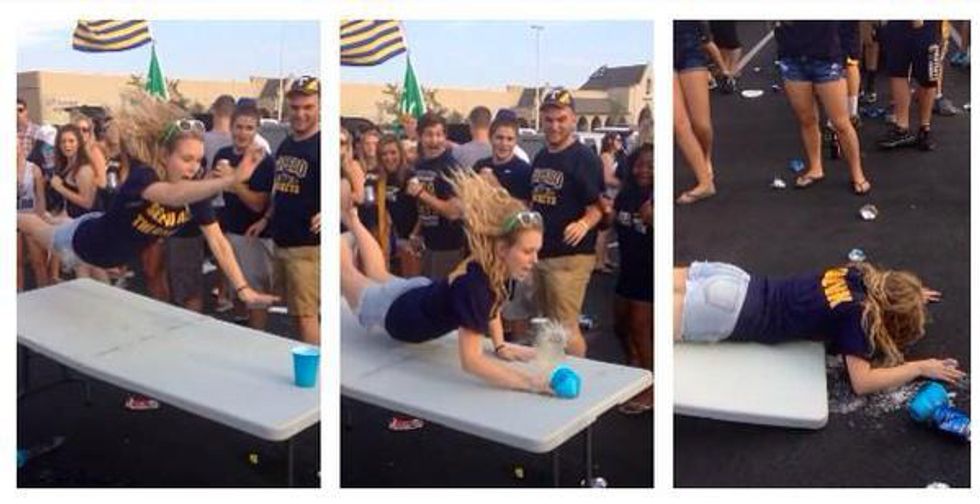 5. Tents full of nice parents with food.
Tents with free food really are the MVP. Thank you, Rocket parents, for feeding all us college kids and making us feel at home. You really had the key to our hearts with hamburgers and hot dogs.


6. The diehard fan.
No matter the sports team or event, there are always diehard fans. You will typically see them starting a fight with the rival team, or covered head-to-toe in rockets gear. Some people might even show up dressed as a rocket, but don't worry, we don't judge.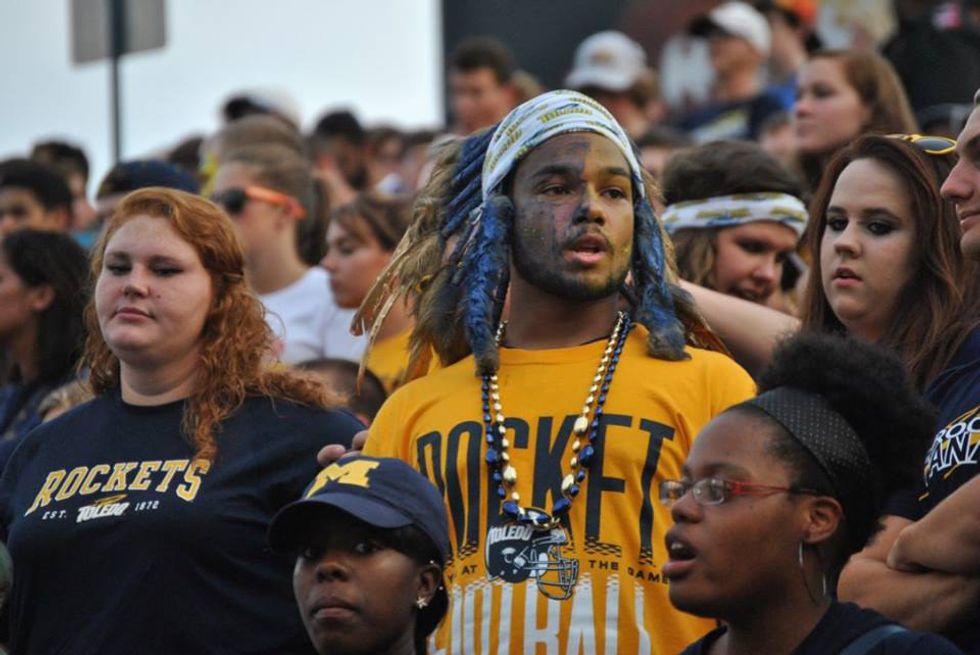 7. The friend from a rivalry team.
If we're playing a team in the MAC, there is bound to be someone's childhood friend who goes to that school at the tailgate. While it's obvious they don't know how to pick a school; depending on their attitude they become everyone's best friend or most hated person.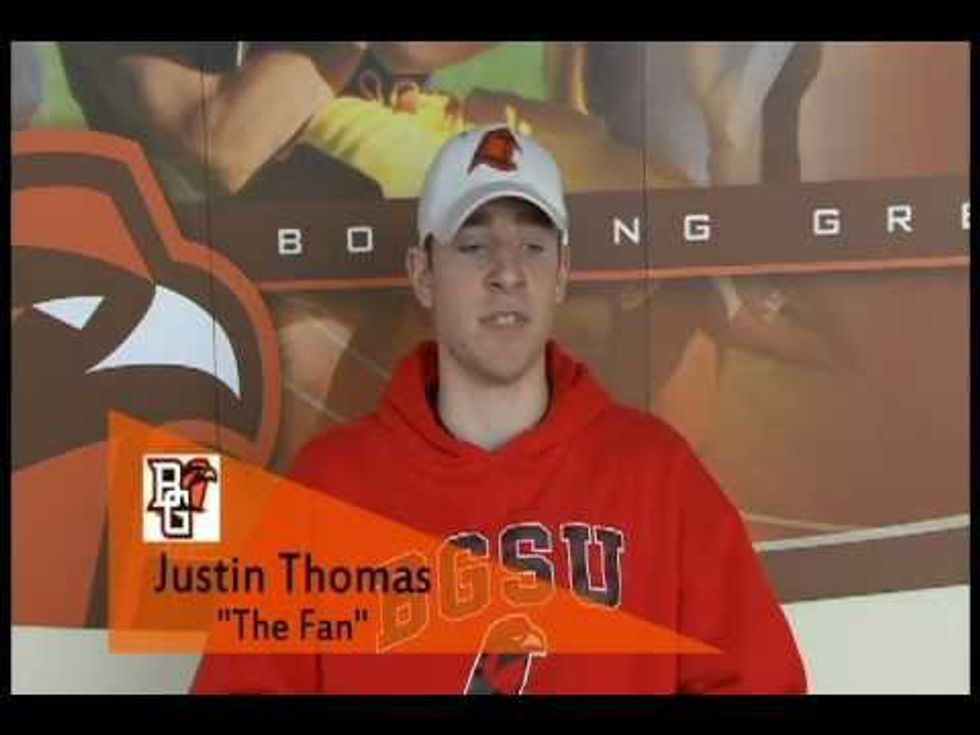 8. The friend that can't hang.
Football season and tailgates are very important to UT students. Anyone with a rocket card has been training all year. If you can't keep up with the big dogs, you might want to stay home.