For me while growing up, Disney Channel was one of my favorite things to watch in my free time. My favorite show of all time was Hannah Montana. I mean, how could it not be? I wanted to spotlight this memorable show, so I thought a trip down memory lane would be appropriate. Here is a list a my 14 favorite Hannah Montana episodes:
1. "Lilly, Do You Want to Know a Secret?"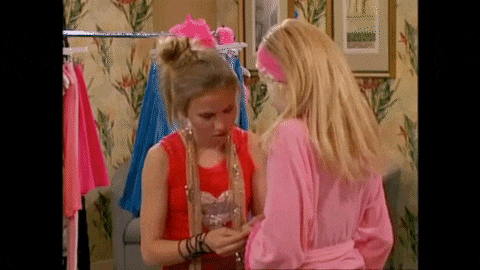 In this episode, Lilly sneaks into Hannah's dressing room, and quickly finds out that Hannah is actually Miley. It was such an important episode to the series, as it was the first one that ever aired. Don't forget, this is also the episode when Miley applied ketchup to Corbin Bleu's character's hands as a moisturizer.
2. "Mascot Love"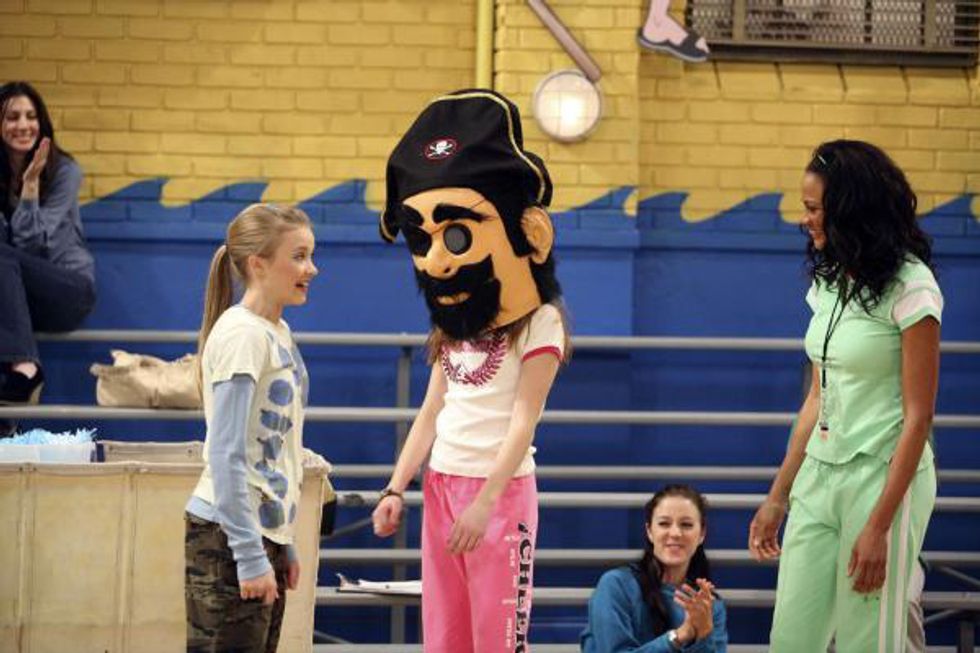 Miley was trying out for the cheerleading squad at school, but also wanted to spend more time with Lilly, so she convinced Lilly to try out for the squad with her. Lilly made the squad, and Miley was asked to be the mascot, "Pirate Pete." This didn't work out as planned, as they didn't get to spend any time together, but it was very entertaining watching Miley be a mascot.
3. "You're So Vain, You Probably Think This Zit is About You"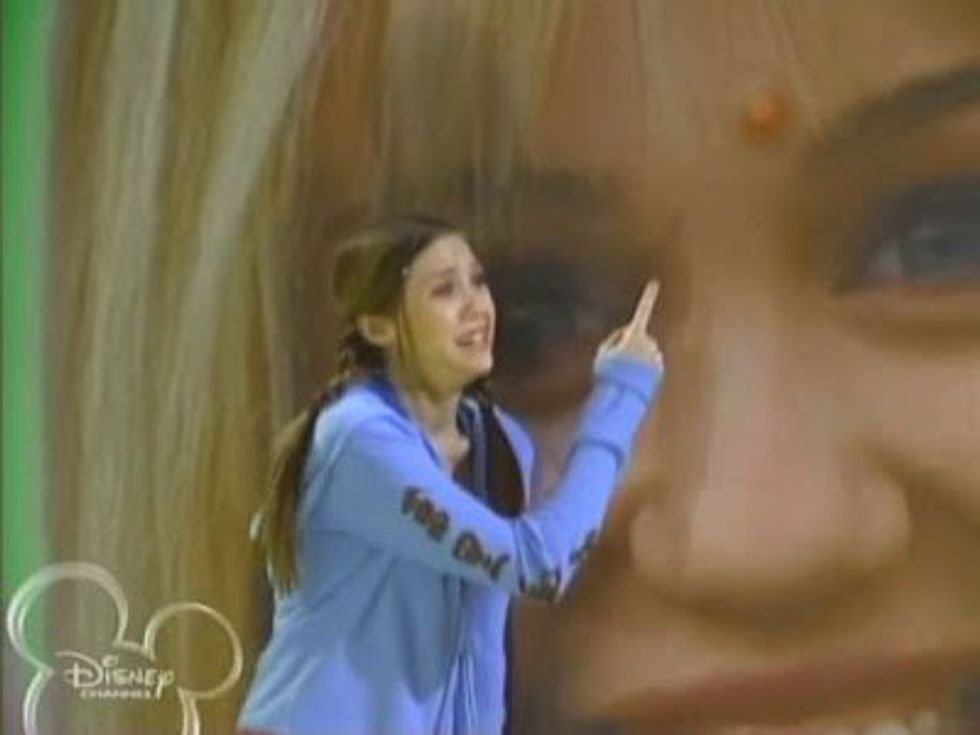 This was the episode where we all learned the meaning of true friendship. Miley allowed this huge zit to stay on her face on a billboard in order to make Lilly feel better about her wearing her glasses.
4. "Torn Between Two Hannahs"

This episode was when Miley's evil cousin, Luann, came to visit. She tried convincing everyone that Luann was evil, and no one believed her. When they all realized she was trying to reveal Miley's "Hannah secret," they stopped her from doing so.
5. "People Who Use People"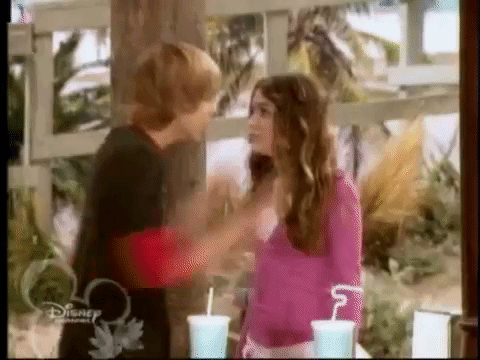 This episode was monumental, because it was first when Miley and Jake Ryan admitted they liked each other. They had spent the whole episode trying to make the other person jealous, and then at the end they both came clean and told each other.
6. "My Boyfriend's Jackson and There's Gonna Be Trouble"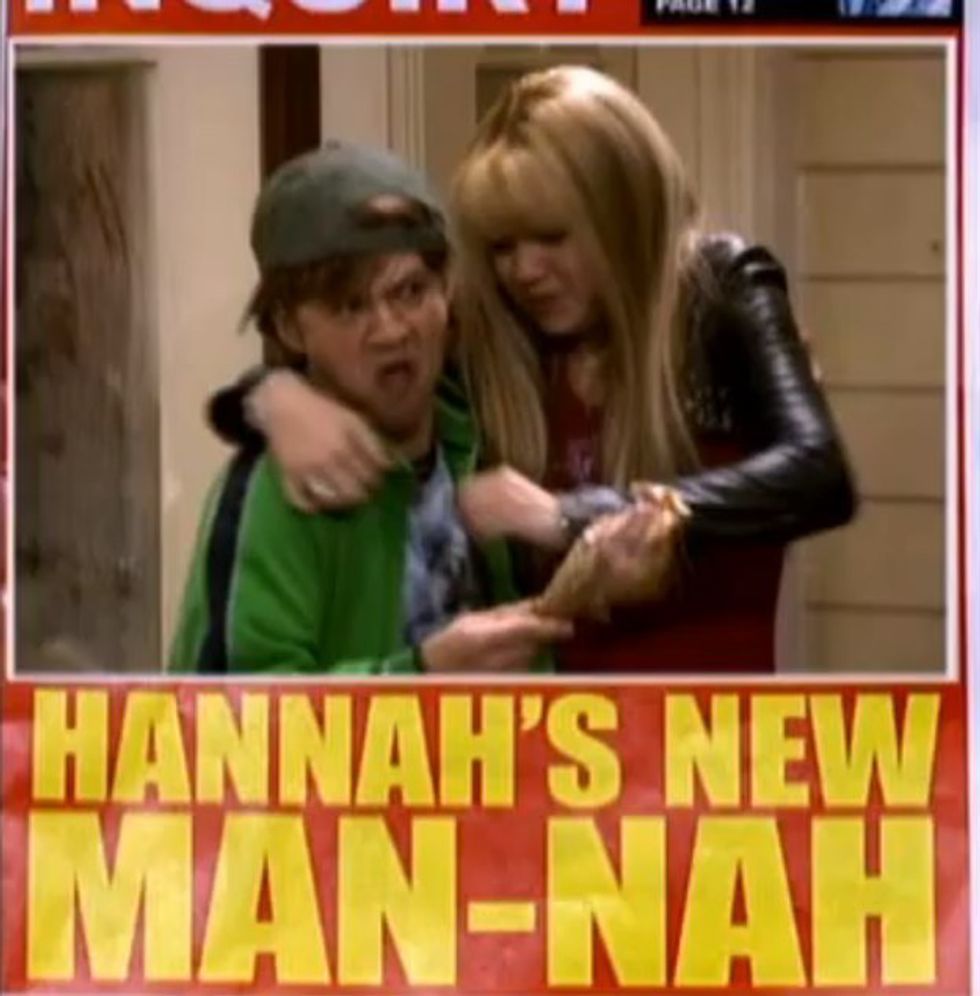 This was the episode where Hannah got stuck dating her brother, Jackson. Miley/Hannah hated it, but Jackson was loving every second of the attention.
7. "Get Down, Study-udy-udy"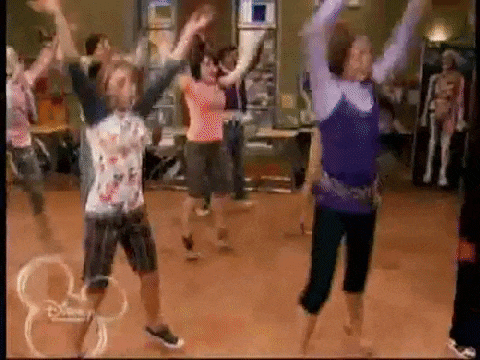 In this episode, Hannah has the option to go overseas for a tour. Miley's dad, however, says she can't go unless she passes her class. She creates a song that helps her to remember everything she needs to know for her test, and she ends up passing the class. (I still remember most of the song she made up).
8. "Achy Jakey Heart Part 1" & "Achy Jakey Heart Part 2"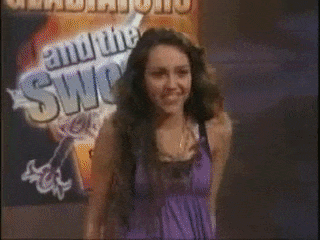 In this two-part cliff-hanger, Jake returns after three months of shooting a movie that he left for right after kissing Miley for the first time, (number 5). She forgave him, thankfully, and they dated again for a little while. But at the end, they decided to stay friends.
9. "Me and Mr. Jonas and Mr. Jonas and Mr. Jonas"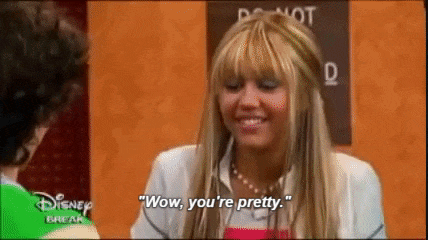 This was the episode where I fell in love even more with the Jonas Brothers, as if that was even already possible. This was also the episode when Miley's brother, Jackson, hopped his way into history.
10. "Don't Stop 'Til You Get the Phone"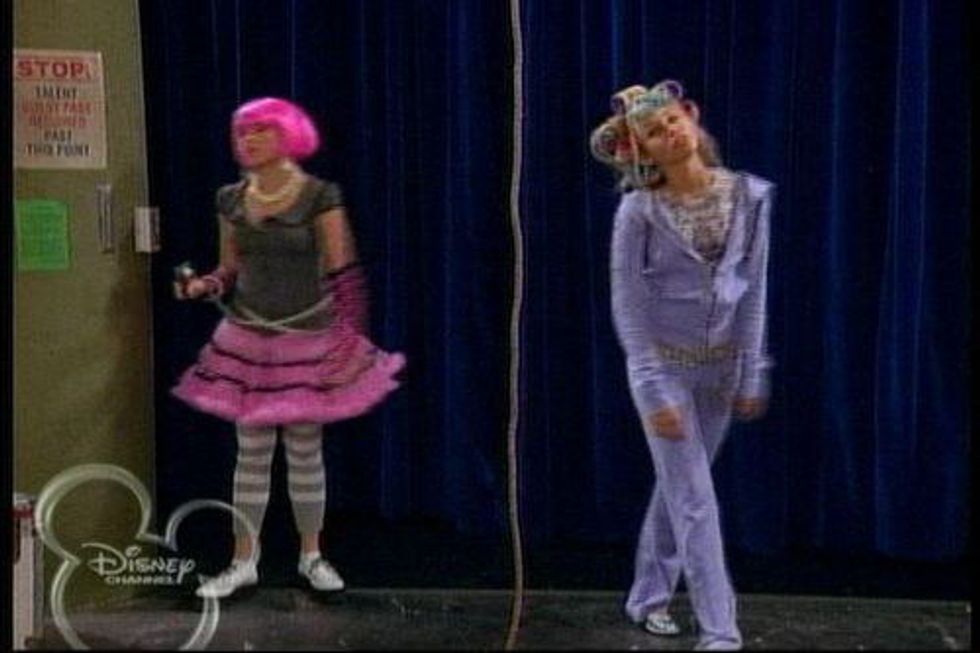 Dwayne "The Rock" Johnson guest stars in this episode, and gets a makeover from Miley and Lilly. He ends up wearing the wig that Hannah has on in this photo, too.
11. "He Could Be the One"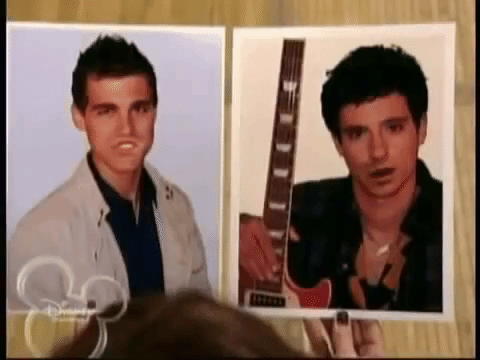 This was a legendary episode. Miley had to choose between the boy she had history with--Jake, and the bad boy who played guitar in her band--Jesse.
12. "Miley Says Goodbye? Part 1" & "Miley Says Goodbye? Part 2"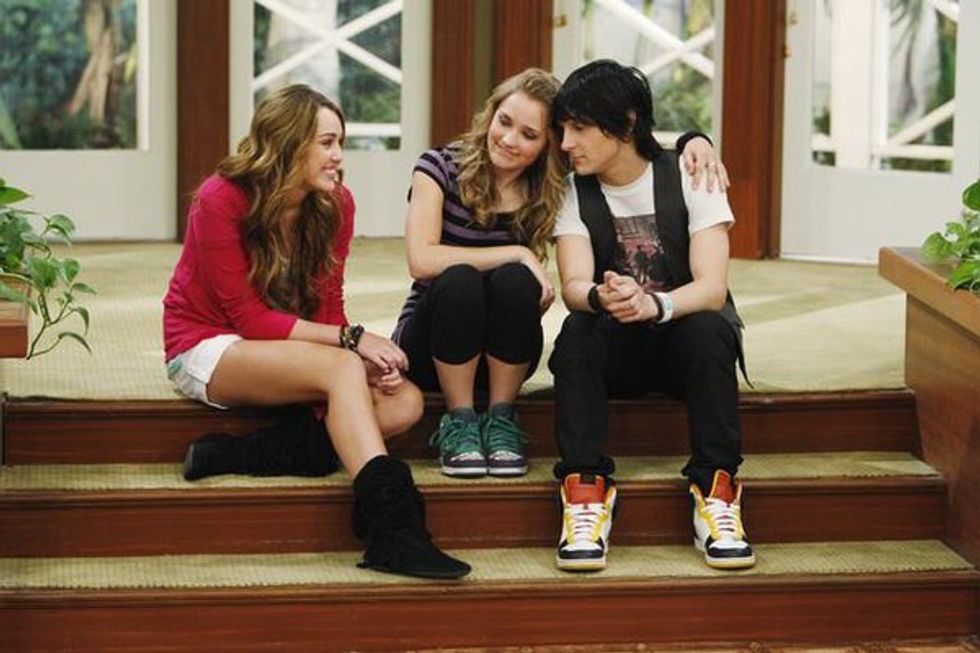 In this episode, we question whether or not Hannah Montana will be ending.
13. "I'll Always Remember You"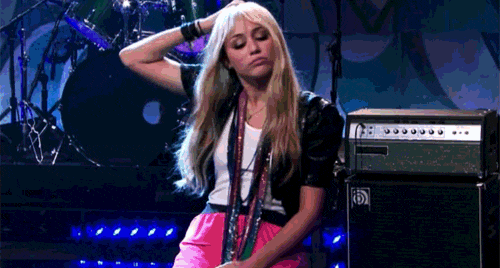 The dramatic moment when Miley revealed that she's Hannah happened in this episode. She also applies to Stanford, and gets denied.
14. "Wherever I Go"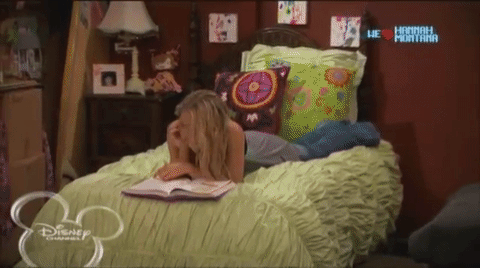 This was the very last episode of Hannah Montana, and Miley managed to get in to Stanford. She decided to be roommates with Lilly and spend the next four years of her life at Stanford. The show had a happy ending after four seasons.