When the clock strikes midnight and it's officially November, everyone who celebrates Christmas jumps on that train and seems to become enthralled in the upbeat Christmas songs and light-hearted decorations, forgetting about Thanksgiving.
A true travesty.
Now, I am not bashing people for celebrating Christmas the moment the 'Halloween season' ends. I am saying that Thanksgiving is a great holiday, that shouldn't be surpassed and deserves to be celebrated accordingly, decorations and all.
Christmas enthusiasts will claim that Thanksgiving is inferior since it lacks fun songs, decorations, or a Santa Clause to bring you gifts.
In my opinion, Thanksgiving is better than Christmas and is the GOAT when it comes to holidays.
"Thanksgiving doesn't have fun songs."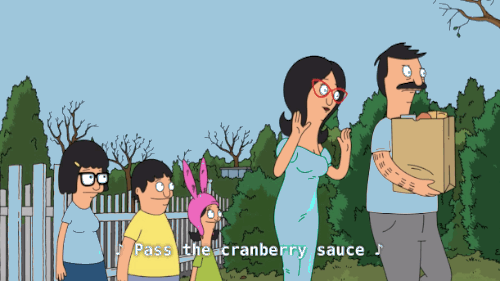 Well yes there are not any popular main-streamed Thanksgiving songs. But, who needs to be singing when you are too busy stuffing your face with delicious food all day?
Certainly, not I. Mashed potatoes and gravy do deserve their own songs, though. Bob's Burgers seems to be on it.

"There are no Thanksgiving decorations."

False! If you are a true decorator, you will be able to decorate for every single holiday with no excuse. Walmart does sell Thanksgiving decorations, but you have to purchase them before Halloween ends. Since Walmart becomes 'Christmas Central' on Nov. 1- fueling the Christmas takeover.
"There's no Santa Clause"

Santa Clause delivers gifts to all the children in the world who have not been naughty during the past year.
My gift to myself for not being naughty: consuming mass amounts of mashed potatoes and gravy on the one day of the year when it's culturally accepted, Thanksgiving day.
One of the greatest gifts I can receive from someone is good food, sorry Santa but you don't make the cut.
Thanksgiving is the GOAT when it comes to holidays because it's a day to give thanks for all the blessings in your life and a day to eat copious amounts of great food, with minimal guilt.