Less than 24 hours ago Ariana Grande managed to break the internet. Not Kim Kardashian, Paper magazine cover break the internet.
But Ariana is our queen and deserves to be protected at all costs break the internet. She dropped the music video for 'Thank U, next', which I have been waiting for since she dropped the the surprise hit weeks ago. This song not only become the break up anthem of the year, maybe even our lifetime. The music video 100% lived up to every piece of hype that it had.
I can honestly say that I have watched about 30 times since it's been released.
Miranda Sings and her real life baby bump 
I'm not going to lie, I had to google this one because I had to make sure it was really her.
When she brought in the originals from 'Mean Girls'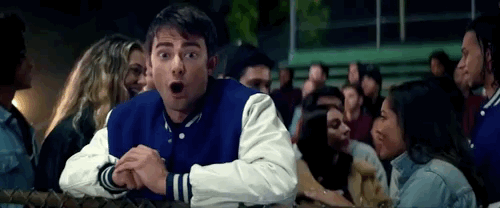 We see you Aaron Samuels and camo pants girl
When she touched base on her broken engagement with Pete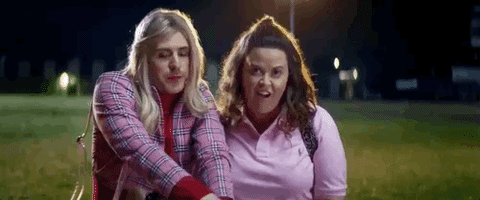 "I heard Ariana broke off an engagement, so I found a guy to propose to me and broke it off"
THE BURN BOOK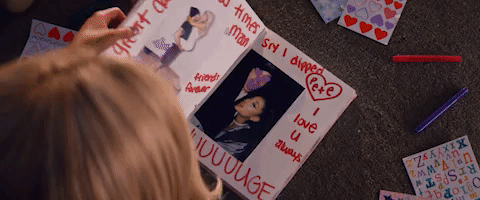 Or the 'Thank u, next' book as it is in the video
'HUUUGGGGEEEE' Written under Pete's page 
Hmmmm....wonder what this could be referring to.
'Sry I dipped'
I know I know another thing from the Pete page.....but what does this mean? She broke it off...I need answers now/
The iconic Christmas dance from 'Mean Girls'
The plastic outfits were just the perfect choice
The Queen herself....KRIS JENNER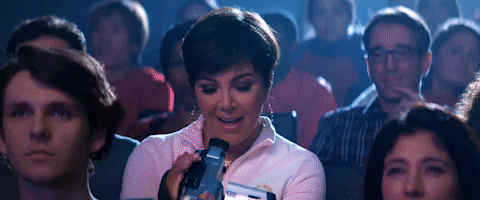 Playing the perfect role as the 'Cool Mom' filming the performance. Honestly the role she was born for
The "Bring It On' reference with her 'Victorious' cast mate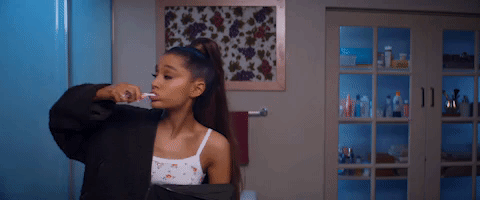 I love that she brought some of her old cast-mates in. This was a super cute moment
Ariana in the wedding dress
Eat your heart out, Pete.
 Ariana with short hair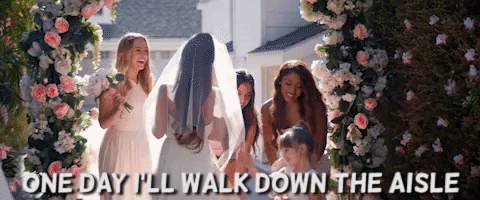 I just had to add this because it is very rare where we don't she her with a pony tail the size of a small child
The '13 Going On 30' reference 
This is the best movie and you can @ me on that
Pulling up in her Porsche with her dog 
I am living for all these early 2000s movie references, but "Legally Blonde". This girl is a legend.
Channeling full 'Legally Blonde' while studying her dog
 PAULETTE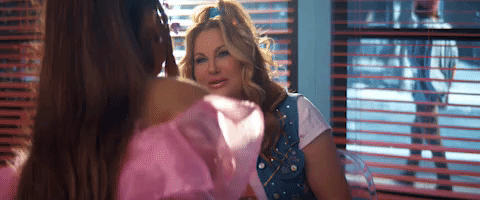 Not only is she referencing the movie, but she is brining back the OGs from the movies.
"It was really big" 
Am I sensing another Pete reference here.
"I've only gone out with one guy that had a big front tooth" 
Way to bring back the classic Paulette! Did not think this was the direction that the conversation was going to take.
THE BEND AND SNAP
Okay it officially cannot get any better than this
BDE instead of UPS 
BDE or Big D**k energy, is what is on the guy's uniform during bend and snap. Instead of the iconic UPS. I see you Ariana.
Kris Jenner saying the iconic last words 'Thank u, next b***h'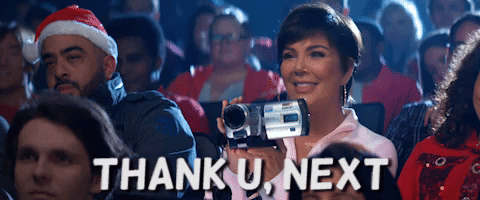 Having the queen of momanagers end the video. It doesn't get more iconic than that.