Swoon
Try to stop being so angry at your exes, and maybe start thanking them.
2387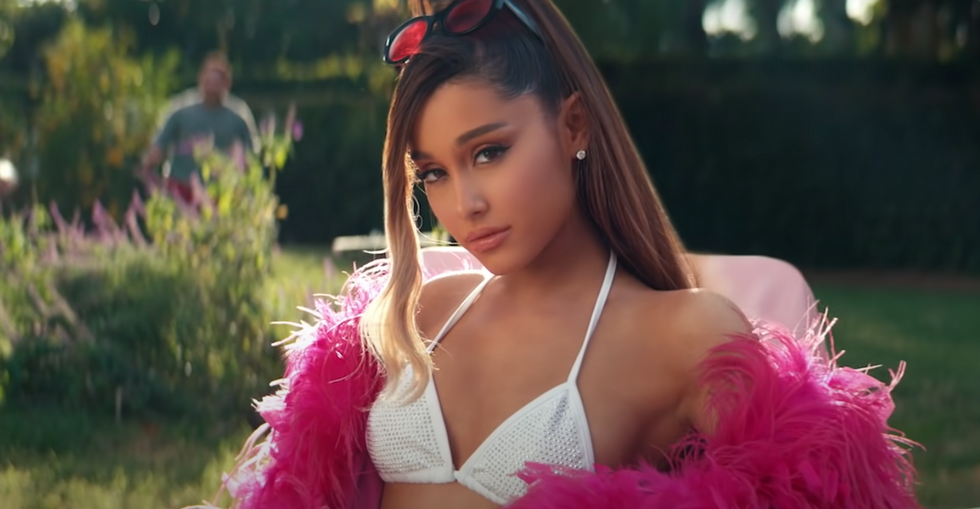 No matter how good someone says their breakup was, it was still a breakup.
You are probably angry or just hurt. Or maybe you had a messy breakup, maybe he cheated, or was just plain toxic. Regardless of how it happened, after a breakup, we often tend to stay angry with our exes. We all have probably told our friends or families that 'he was just a dick' when they ask what happened. Or that he was a huge waste of time. Right now though, I want you to think back to your relationship and consider the possibility that it actually wasn't a waste of time.
When you hear Ariana sing her hit song "Thank U, Next," you hear her singing about how each relationship taught her something. That is the idea I want to consider. I'll be honest, when I got my heart broken for the first time, the last thing I wanted to do was thank the guy who broke it. After about a month of being angry and sad, though, you have to draw the line and simply move on.
There is no sense in holding a grudge for the rest of your life. The person who hurt you, or who you hurt, is simply just a person. All of us make mistakes, we hurt people and usually, it is unintentional. We need to always do what is in our best interest, and sometimes we make mistakes along the way.
If you still aren't able to think about what you want to thank your ex for, I'll give you some examples from my past relationships to help you out. I have been in a total of three relationships and I am grateful for each and every one of them.
My first relationship was that typical first high school romance. The guy I dated had been my best friend for about 7 years prior to us dating. I genuinely believe we just dated because we felt like we should. It ended badly but that doesn't mean I don't have parts I am thankful for. That relationship showed me the ropes of what a relationship really is like. It also was a learning lesson of what to do and not do in order to maintain a healthy relationship.
My second relationship was an interesting one. He was one of those guys I dated, but we never really put the label on it. I think everyone can guess why that didn't really work out. Regardless, he brought a lot of good things in my life. He taught me how to be spontaneous and get out of my comfort zone. I've never really met anyone who pushed me to try something new the way he did. He also gave me the idea of going to an out of state college. If I had never met him I would have never considered going to the college I am at today. And for that, I will be forever grateful I met him.
My last relationship taught me you cannot fix something that is already broken. I tried to date a guy who was not ready for commitment and I thought if I gave him enough time, he would change his mind. I will save you the trouble and tell you right now that he isn't going to change his mind. Just trust me and move on.
Every person comes into your life for a reason. Each person you date rubs off on you regardless of if you want them to or not. Each guy I dated broadened my music taste, introduced me to new hobbies, and just simply helped me turn into the person I am today. My sister once told me:
"Each guy you meet has all of the qualities that you loved in the last one, and the ones you were missing. After a few tries, then you'll find the one who has every quality you're looking for and some you didn't even think to look for."
Start having that "Thank U, Next" attitude Ariana Grande wants all of us to have. Don't be angry, don't go back to that ex. Move on, and thank him for what he taught you.
So, Mark, Alex, and Parker, thank u, next.
Follow Swoon on Instagram.

Keep Reading...
Show less