Upper Moreland may seem like your average "hole in the wall" high school put in the nooks and crannies of Montgomery County, but it definitely gave every students interesting memories in life. Here are 10 ways you know you went to Upper Moreland High School.
1) Golden Bears?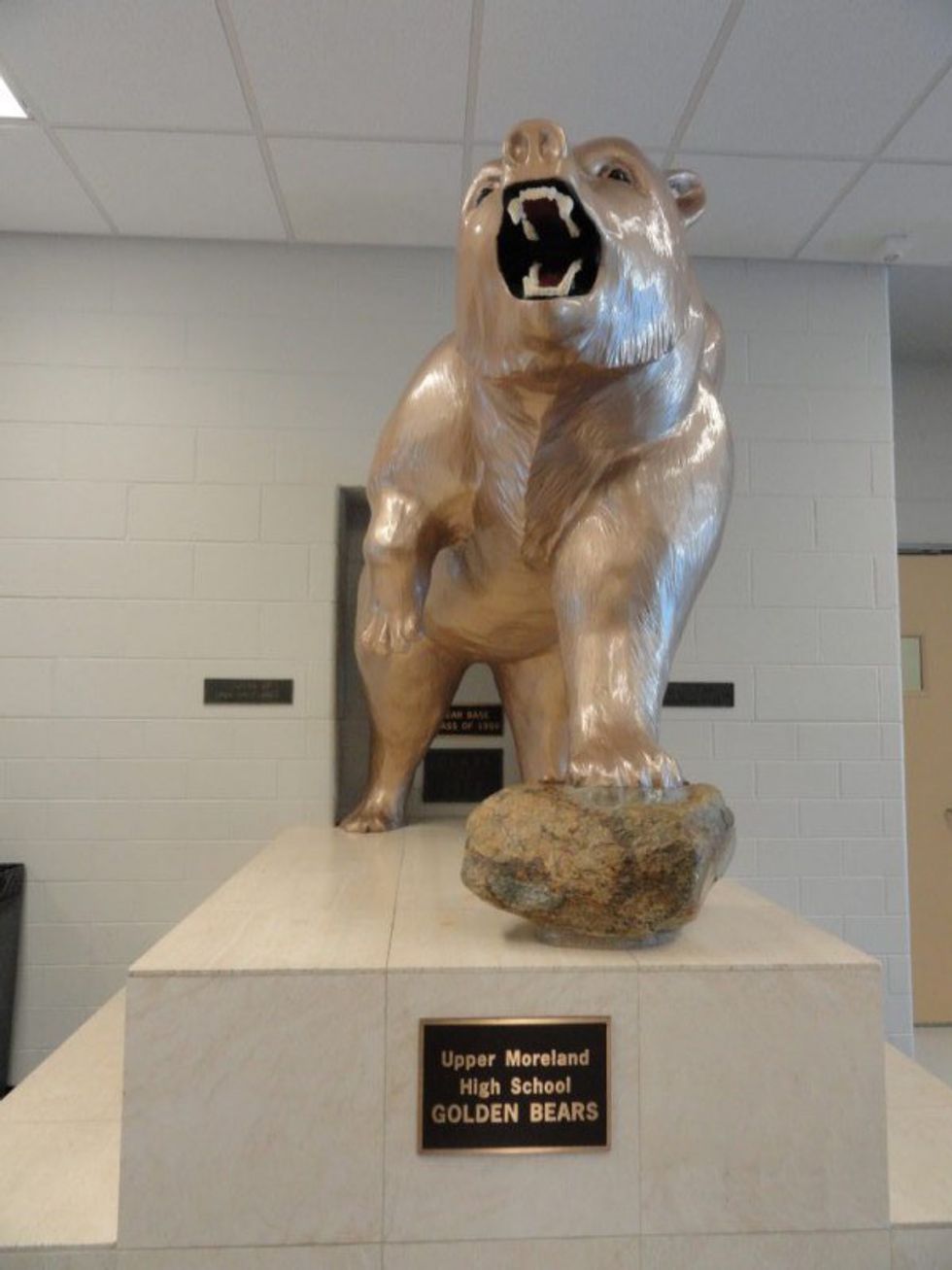 First off, I would just like to mention we do not paint bears gold, even though we always used mustard yellow as our color. I can't tell you how many school shirts we've gotten with either purple and bright yellow writing or some yellow shirt with black writing on it. Maybe that's why we can't pronounce crayons? We're just no good with the whole color situation.
2) The Middle School Spirit Competition.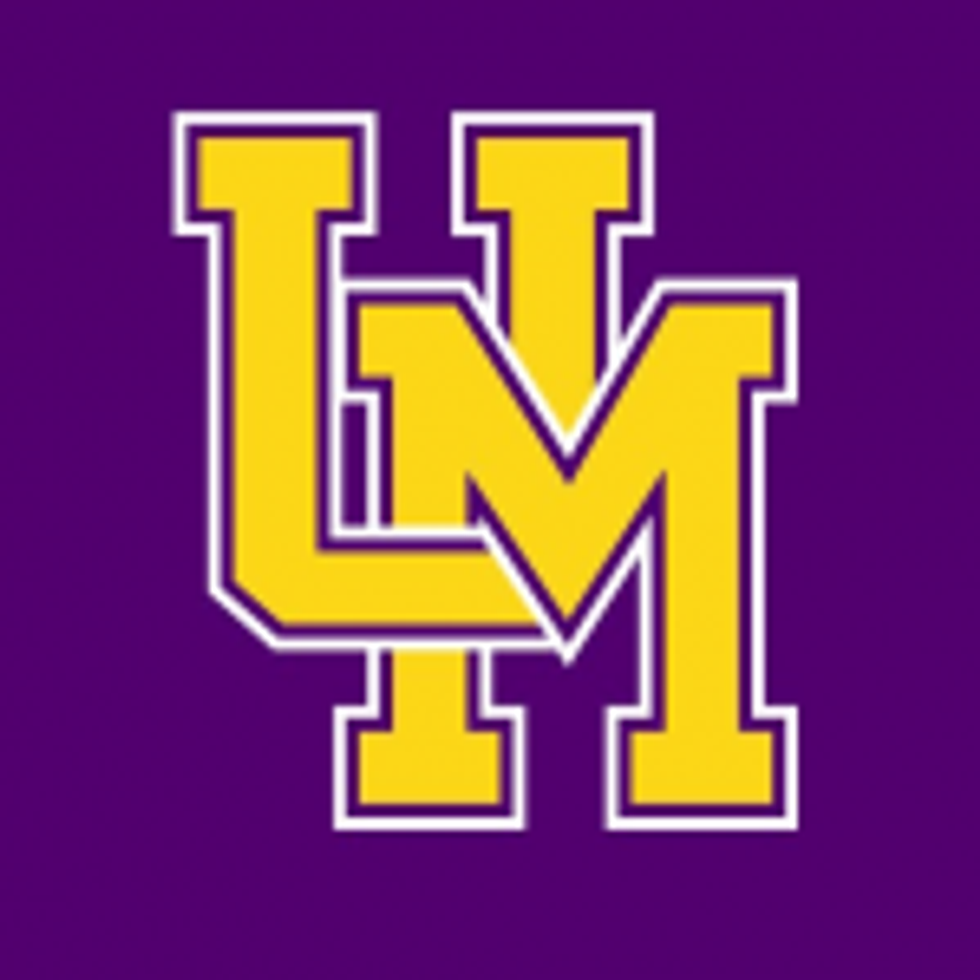 Every year our middle school had a competition to see who had the best spirit and participated the most in spirit week. (Not to mention my class was the first to win it all three years in a row, HELL YEAH CLASS OF 2015!) Upon winning, we got one day to have our own little picnic where our principal brought a grille to school and made us all hot dogs and hamburgers and gave us all freeze pops.
3) Cold Spring V.S. Round Meadow.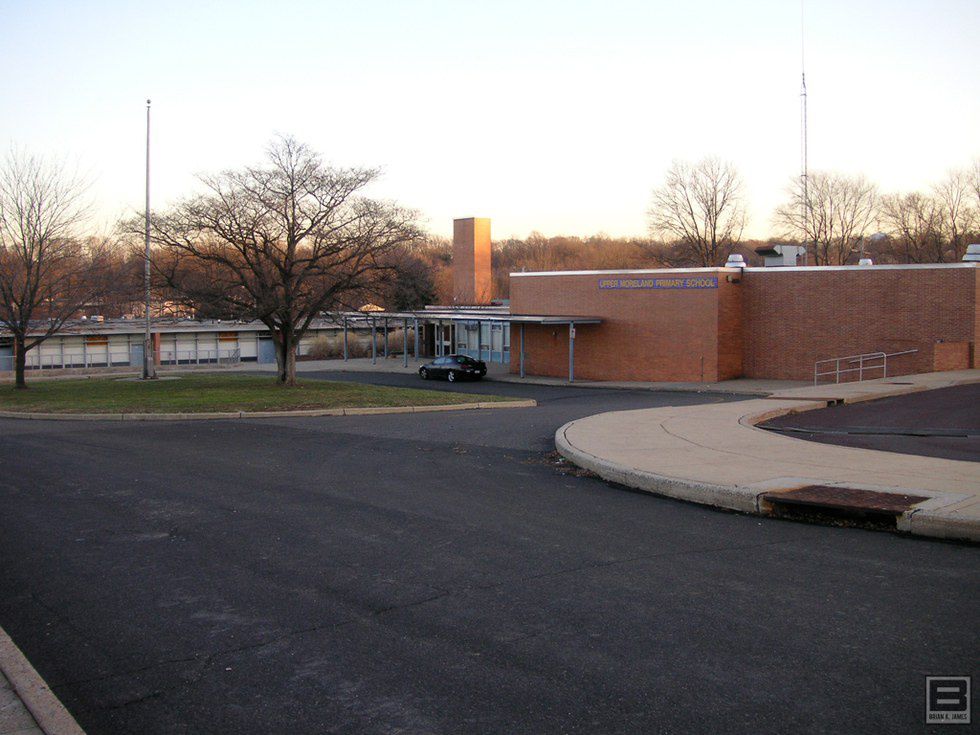 In first grade you either went to Round Meadow if you lived in Hatboro or Huntington Valley, or you went to Cold Spring if you lived in Willow Grove. However 2nd grade was when this changed forever. Our school was very fortunate to be able to renovate and rebuild our entire Round meadow school and create a Primary and Intermediate School, but that meant losing the beloved Cold Spring. During construction everyone went to Cold Spring or the Intermediate School and got intermixed there. I even remember writing to pen pals before construction began!
4) Location/Shape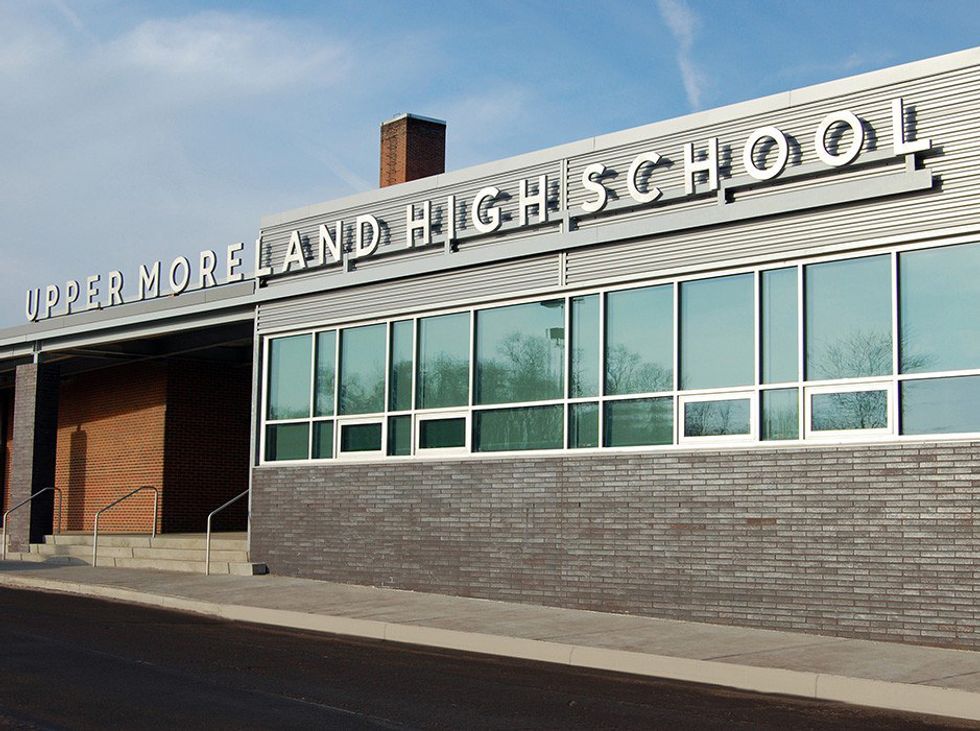 Everyone knows it we just don't talk about it. Who in their right mind puts a high school in front of a sewer treatment plant?! Some days were okay because you could never smell it but others, oh no, sometimes I wish I was born with out a nose! Other than that, I thought Upper Moreland was beautiful except for the giant hills we had to walk up to play softball. I even loved going in our creek for biology to sample the water PH and look at fish! On the other hand I always felt bad trying to explain to everyone our school. You know you went here when you've told visitors or freshman that it's H shaped or used the terms Music wing, Science Wing, 200, 400, 600, 800 halls.
5) The Upper Moreland / Hatboro Horsham Rivalry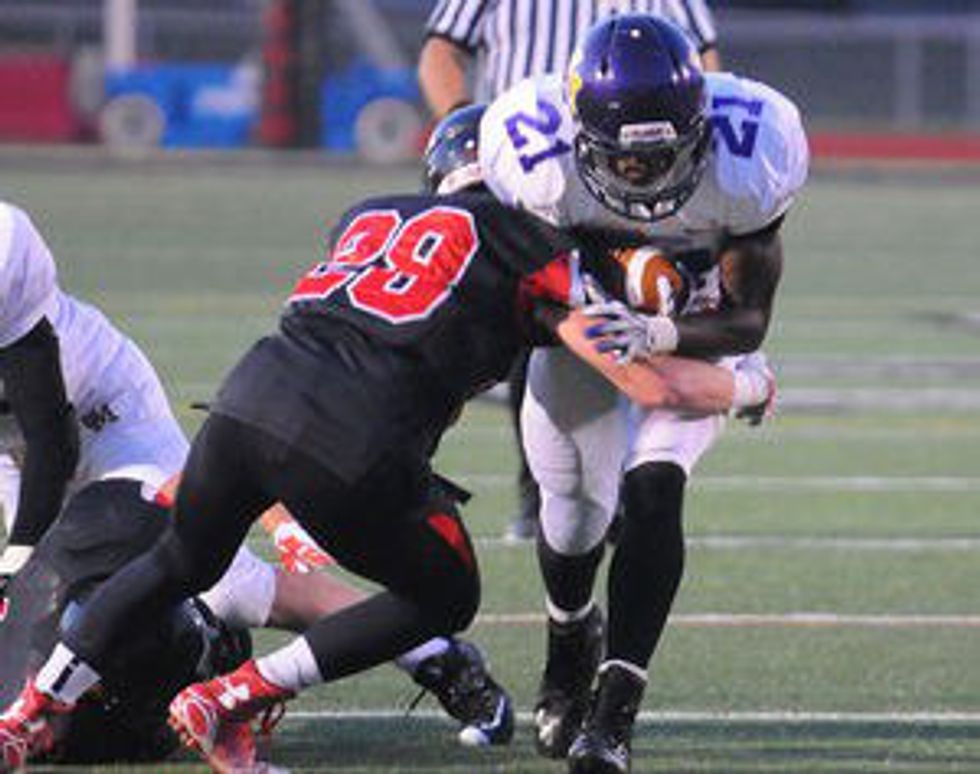 Even though we spent our first Friday's with each other in the summer, when it came to football season we were mortal enemies. We even had an annual thanksgiving game rotating between the two schools each year. We always saw smashed hats and pictures of a dead bear saying "Its hunting season". There was always a rumor going around that some HH kids tried to break in and steal our golden bear statue (our most prized possession). Even with the rivalry it, never took away any of the great friendly competition we had with our schools. In fact my one best friend, Danielle went to Hatboro and we would wear each other's colors so we could sit together.
6) Football Games Were Always Crazy.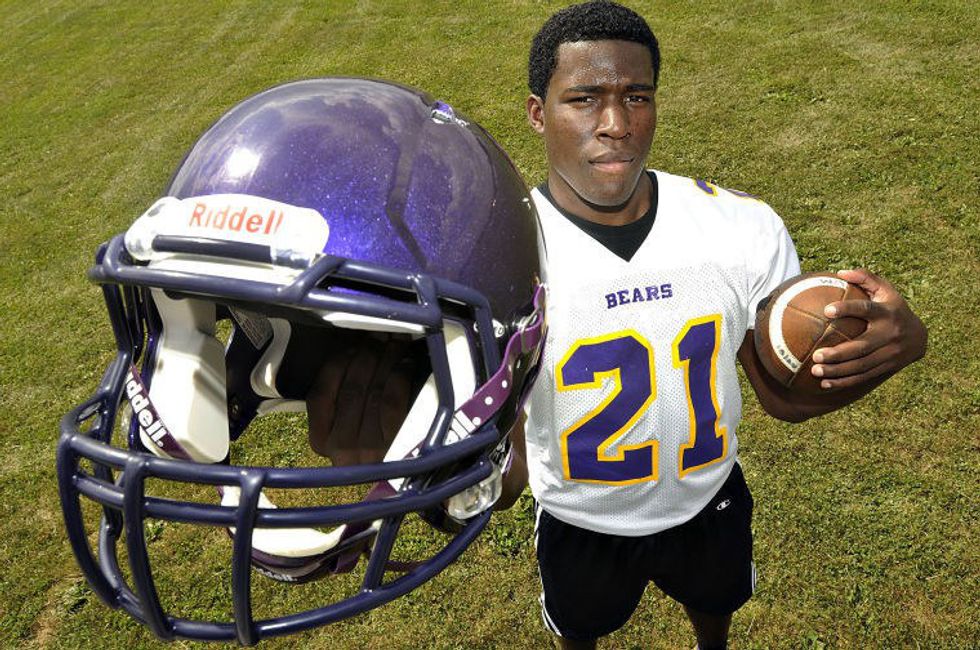 Whether it's the line of brave shirtless guys spelling out "lets go bears!" with their chests in 40 degree weather, little kids rolling down the hill, crazy parents, or even our cheerleading team and marching band together, there was always something going on other than just the game itself. It gets even rowdier on the off chance we won. We all would storm the parking lots and walk around screaming and hollering making huge traffic jams.
7) Our Marching Band was Actually Better Than Our Football Team!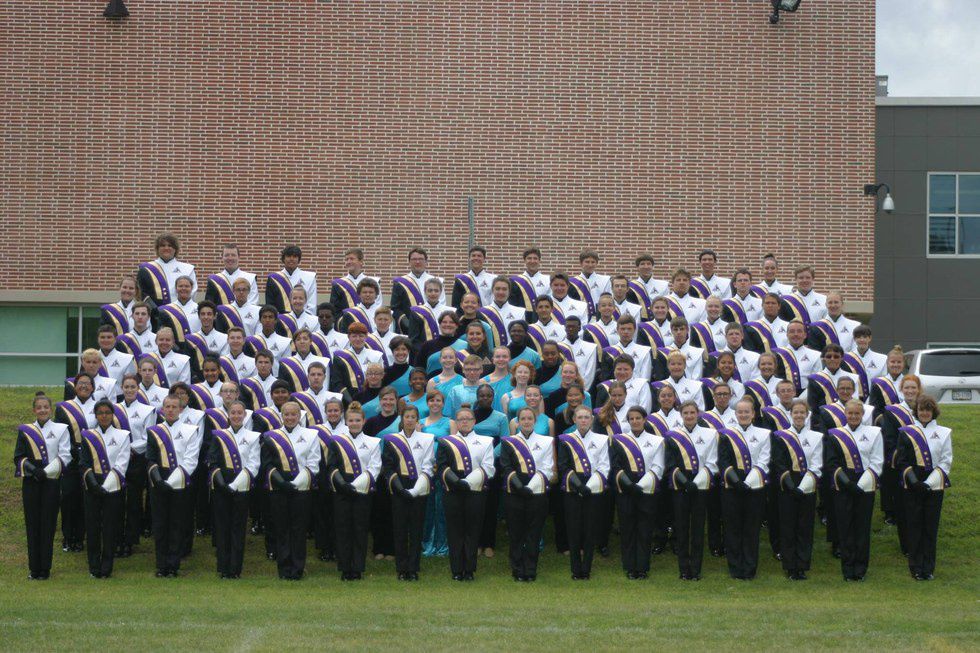 Fall 2012, our music program was changed incredibly. Our old band teacher, the Great Bob Barron, had retired and we had recruited the Crazy Glenn Cowen. Mr. Cowen and his amazing team knew that it was hard to lose a teacher who had been teaching for YEARS but he knew exactly what he had to do. He taught us how to take pride in ourselves and ultimately gave us all a huge confidence boost. With Cowen we had won 2nd place in the cavalcade championships, while our football team barely made it past the first round of play offs. Regardless, our music program had always been amazing and we will always be proud of what we have. (Even if it is one of Mr. Cowen's Chicken Parm jokes)
8) Our Staff!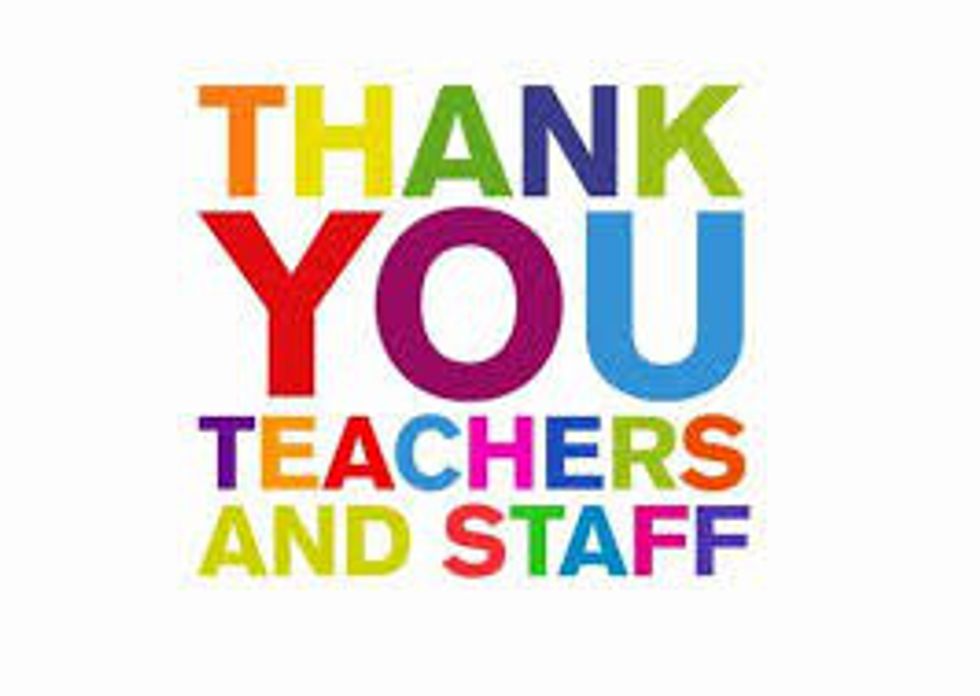 Regardless of the person, the staff at UM was always amazing. The Lunch Staff was always nice and understanding while the art and music teachers were incredibly inspirational. Teachers have always cared about what their students are learning and even learn from them in ways they wouldn't expect. I can't name how many teachers have shaped me into the person I am but I'll always remember the day I met Mrs. Carr. With out Mrs. Carr I would have never found my passion in life or figure out that Psychology would be my favorite subject of all time. She helped with a lot about my life and even helped me come to terms with me being gay and how to handle people's reactions.
9) The Murals!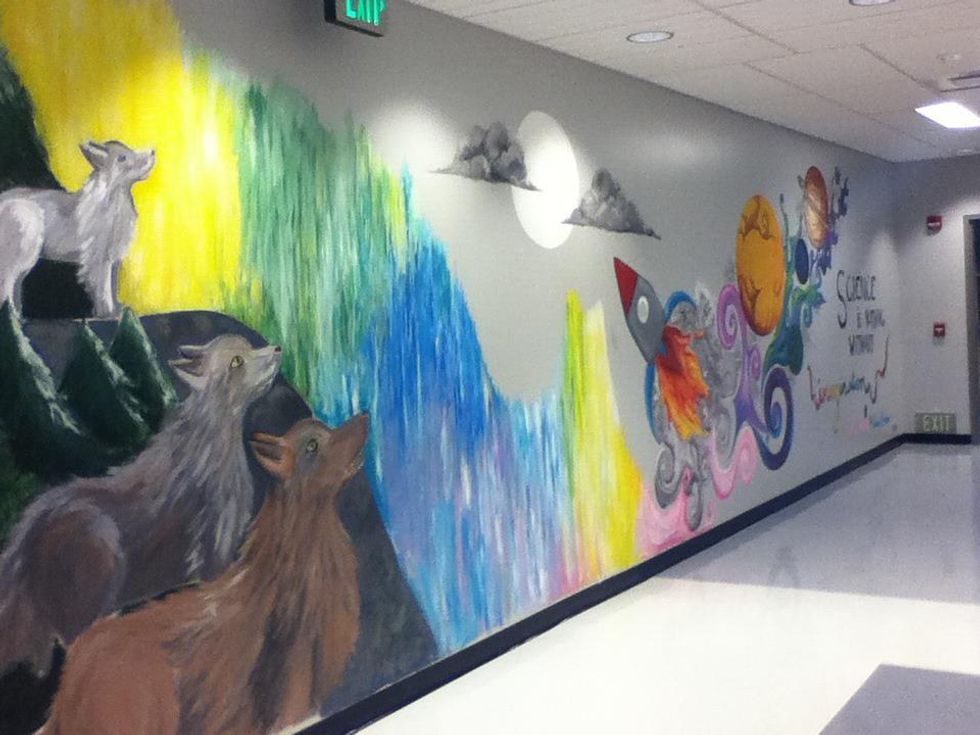 I will always love Upper Moreland for their beautiful murals through out the school. The 400 hallway had an amazingly beautiful nature scene where it connected with the new Science Wing. Even the art and music wing had gained their little recognition with a small but very colorful mural above their main hallway. Lets not forget the original mural that is showcased in the upper level of the cafeteria where most of the seniors sit.
10) Graduation!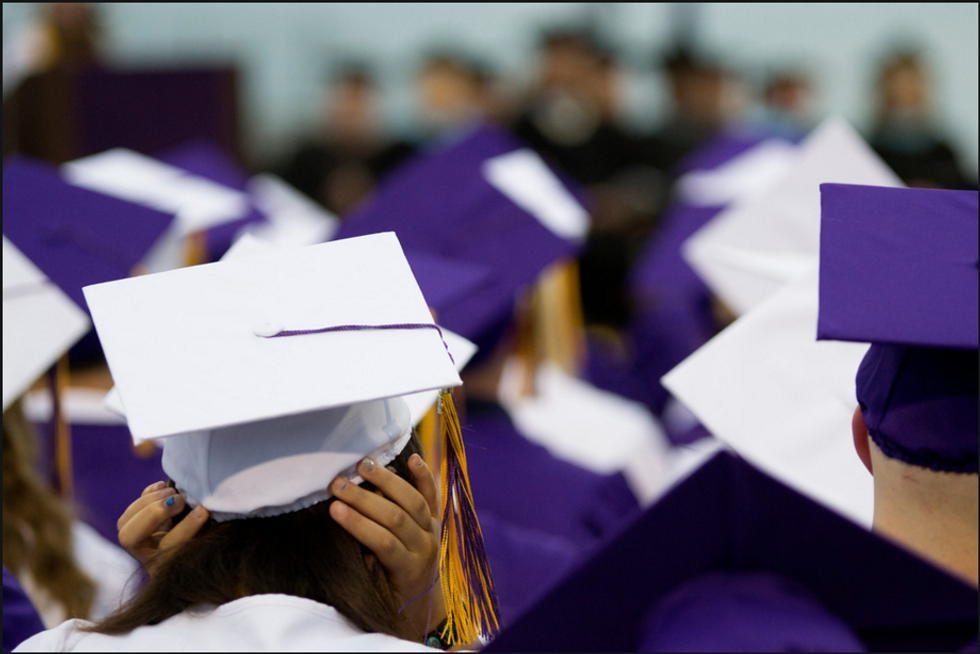 Like every other senior at whatever school, we all had our countdowns on our phones going with cute little sayings. Sure we wanted to move on to bigger things like college but that's only because UM was getting old and we wanted new experiences. Probably because we only had one thousand students but everyone knew each other and their business. But we all miss it at some point or another, and if we don't we definitely took the memories, the laughter, the friends, and the lessons that high school taught us for granted. Well at least the girls don't have to wear yellow to Graduation anymore!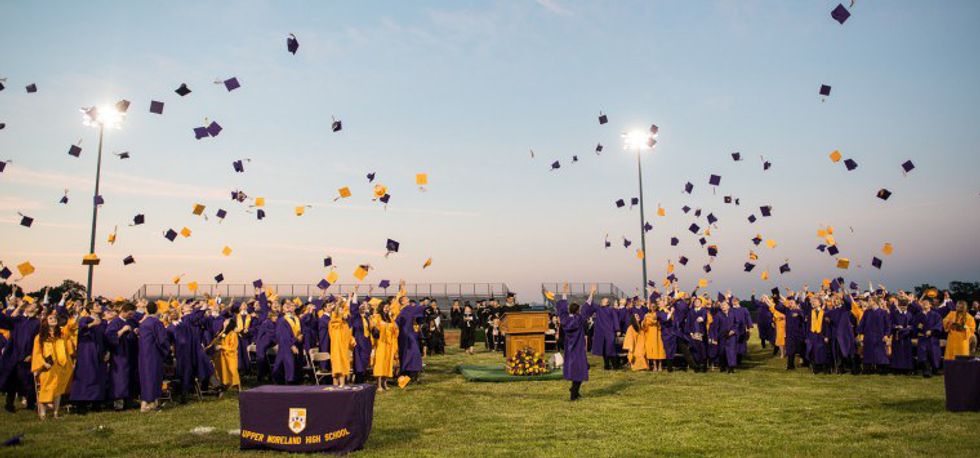 Thank you for reading and Go Bears!