There are certain things that only people who grew up being surrounded by all things Disney will understand. My entire family is absolutely obsessed with Disney. Our basement is covered in Disney memorabilia. I have been fortunate enough to have traveled to Walt Disney World eighteen times, which has made for a magical life! (Ha! Get it? Magical! Ha!) Okay, onto the list of things that only people who are obsessed with Disney will understand.
1.) Vacation means Walt Disney World- always!
Who needs to travel all over when you could go to Disney World? In fact, why would anyone want to go anywhere else?! I always though it was humorous as a child when someone would ask me where I was traveling to for vacation. I'm going to Disney world, where else!?
2.) You have nearly one-hundred Disney-themed shirts.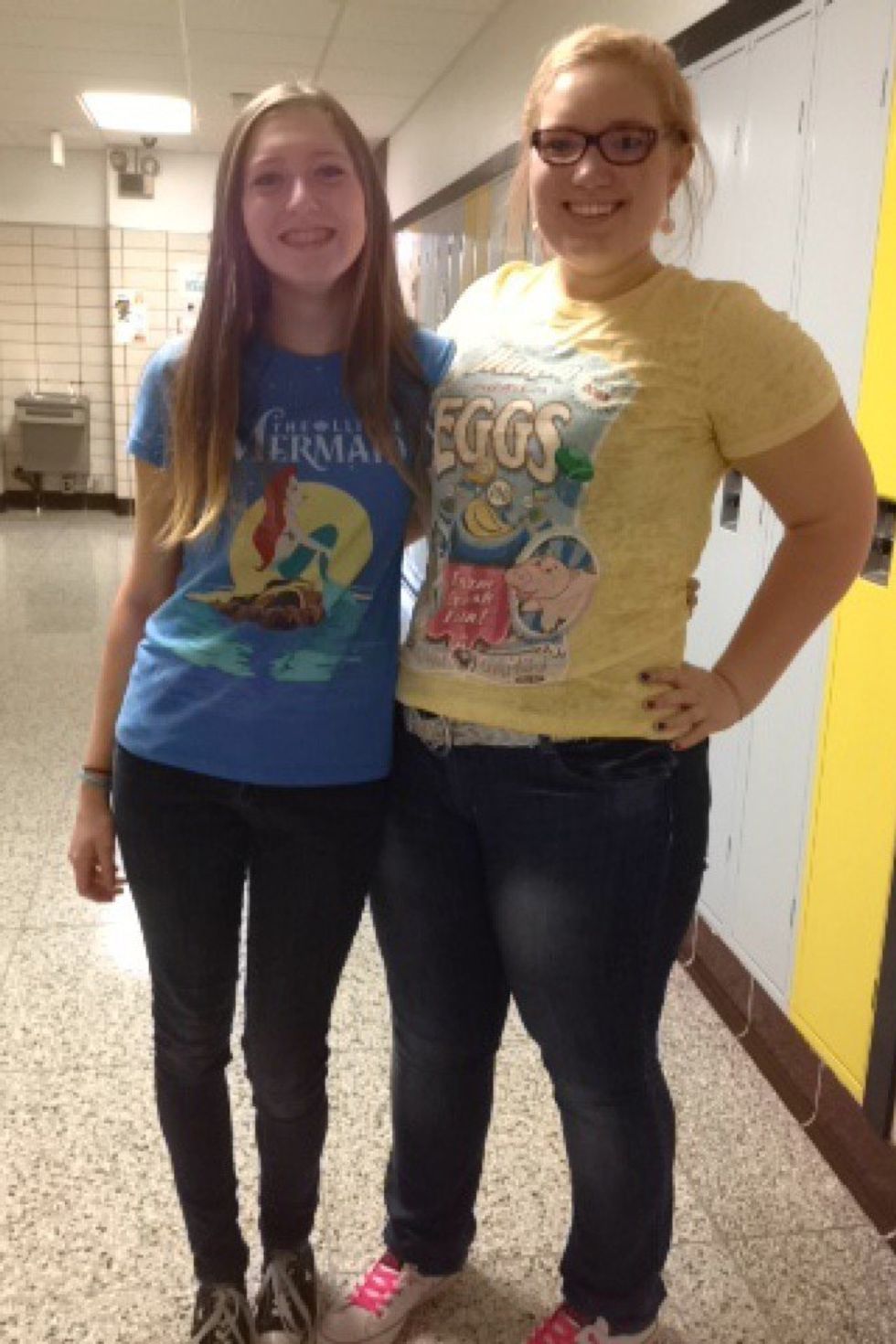 I have enough Disney clothing to last me for months with varying outfits. In fact, during my senior year my best friend and I dedicated all Tuesdays to wearing a Disney shirt. I do not think I repeated a shirt once. Make fun of me all you want, but my princess shirt is CUTE! I have no shame in wearing my Toy Story shirt across my college campus. Honestly, my family even has my favorite Disney t-shirt as a child framed in our basement.
3.) You have been to Disney World so many times that you could practically be a tour guide at this point.
Ask me where anything is in any park and I could direct you there through the phone all the way from Ohio. I could walk through the parks with my eyes closed and tell you where each store is in Disney Springs. Seriously, Disney should just hire me at this point. (Psst! Hey Disney, I'm available!)
4.) When your friends give you the aux cord, they tend to be really confused as to what they are listening to.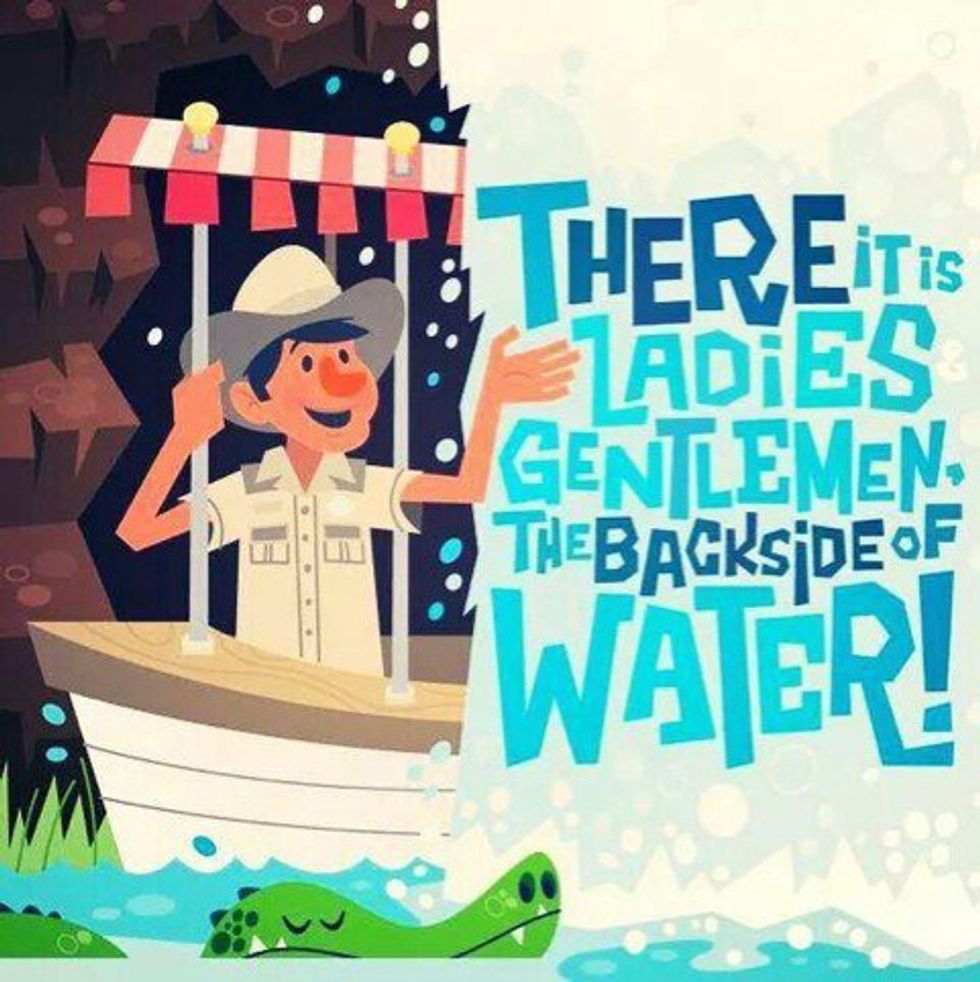 Yes, I do have some of the rides and performances from Disney, such as The Haunted Mansion and The Enchanted Tiki Room on my phone. Yes, I do know every word to Splash Mountain and Golden Dream. My friends could probably sing along to the song from the Canadian Showcase in Epcot with how much I force them to listen to it.
5.) You get offended if someone refers to a ride, show, or aspect from Disney as the wrong name.

I honestly do not know why this bothers me so much, but it does. I realize that is used to be called Disney-MGM-Studios, but now it is called Disney Hollywood Studios. The Web Way People Mover/Tomorrowland Transit Authority is another attraction that always get confused. The name has changed multiple times; keep up, people! I also feel very strongly about people calling Magic Kingdom's firework show, Wishes, "Wishes" and not just "the fireworks above the castle."
6.) You know what is being served at all restaurants and have planned out what you are eating for the duration of your trip.

Disney has hundreds of delicious restaurants to choose from. Everyone has their favorites. Odds are, people make reservations at these restaurants and could tell you what they are going to eat at each restaurant weeks before they actually go there. My family is notorious for sitting at dinner and discussing what we are going to be eating for breakfast the next day. "Yes, these potatoes are delicious! Yeah, I'm definitely looking forward to the chocolate croissant tomorrow morning." Why do we not decide what we want to eat when we get to the table like normal people? It's probably because we are not normal people; we are Disney World Fanatics.
7.) You idolized Walt Disney more than any other celebrity while growing up.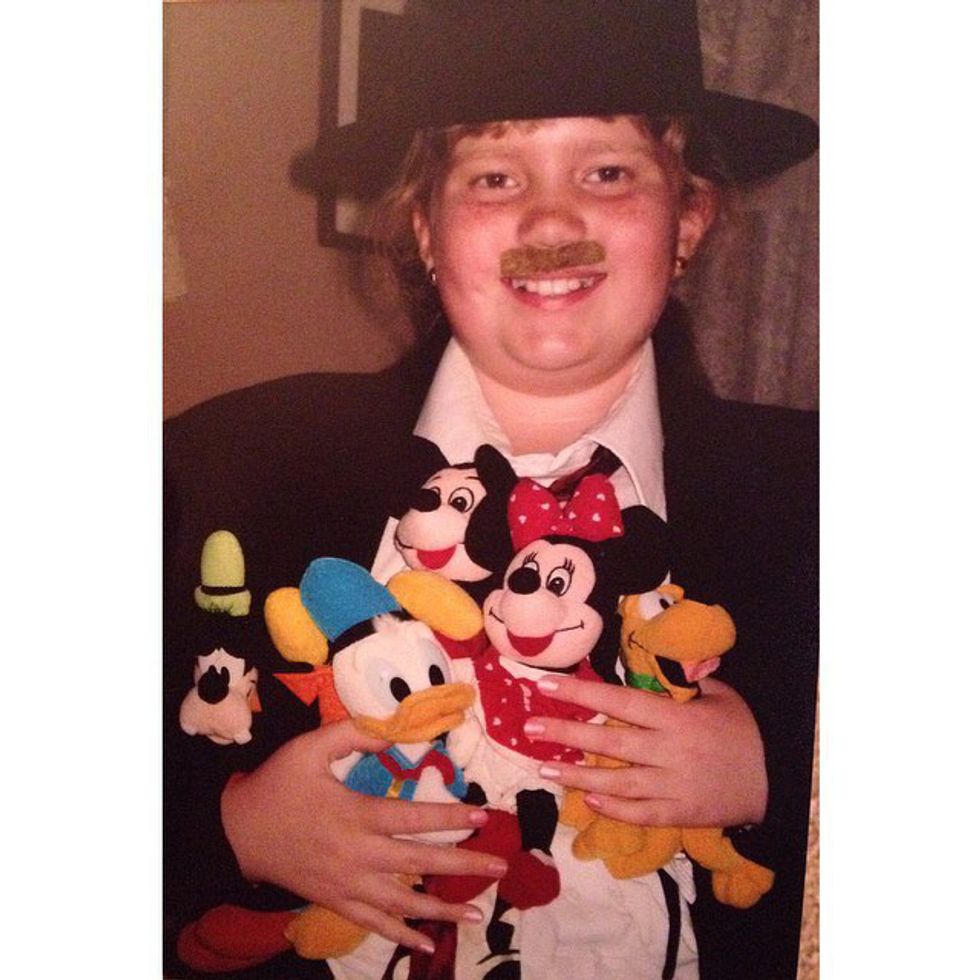 Walt Disney is an admirable man. He created this beautiful, wonderful, magical place that your family loves to visit. For a project in elementary school, a friend wanted me to be an Olsen twin with her, but instead I decided to put on a fake mustache and act as Walt Disney for the day. I have no shame in saying I dressed up as Walt Disney as a nine-year-old.
8.) Liking Disney is a vital part of every friendship or relationship.

If a person loves Disney, an instant connection is formed. The love for Disney can bring people together; however, a dislike for Disney can tear people apart. If a person tells me that they do not like Disney I stop and really question if this friendship or relationship will work out. How could you hate the happiest place on Earth??
9.) Watching or reading anything about Disney is entertaining.
This is absolutely an appropriate way to spend your afternoon or evening. As I am typing this I am watching Disney Vacation vloggers off of YouTube with my dad. ( I keep encouraging my parents to become Disney vloggers, but they just won't take my advice!) My parents and I send each other articles about things that are happening at Disney World and what kinds of atractions are being remodeled.

10.) Growing up you find it weird if people do not have the same love for Disney.

My love for Disney is one-hundred percent normal. I do not understand why I have not met more people that share the same immense love for Disney that I do. It is absolutely magical and puts a smile on everyone's face.