If you've been looking at any platform of social media, I'm sure you've heard of #TeacherBae. The hashtag refers to a fourth-grade teacher from Atlanta named Patrice Brown. She became popular after a picture of her in a pink fitted dress sent social media into a frenzy causing people to pose the question "Is what she's wearing inappropriate?"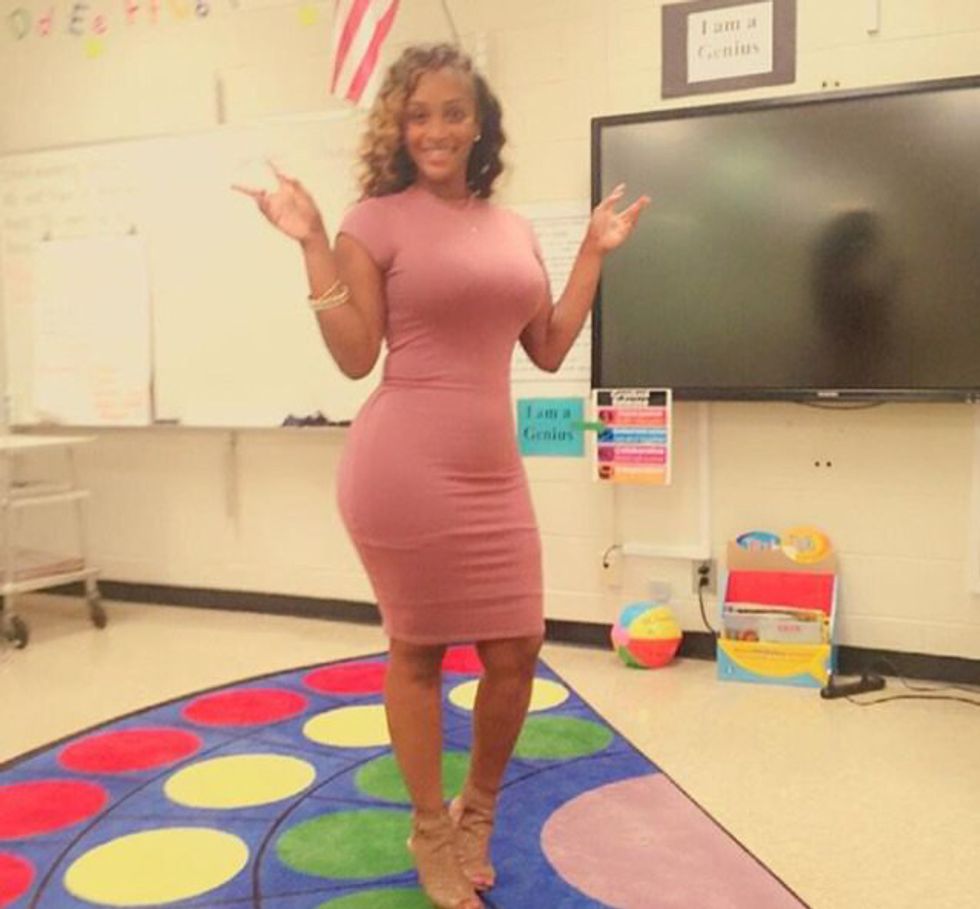 Now, there have been mixed responses to whether or not it was, in fact, inappropriate. I personally saw nothing wrong with it. Her body is killer, but somehow people have found a way to shame her for her curves. Her chest was covered and the dress was knee length. It was a bit tight, but that has more to do with her curvy body type than the dress itself. Even if she had gone up a size, her curves would not have been concealed because that's simply her body. While everyone is entitled to their opinions on it's appropriateness, I think that there's an underlying problem here that should be addressed.
The hyper-sexualization of black women.
We live in a society that over-sexualizes women in general. However, the experience of a black woman is especially deranged. Dating back to slavery, the black woman's body has not belonged her. Black women are known for having curvy bodies. There is a stigma with being curvy as if curvy equates to being sexual. Thickness is ok when it's in the midst of your fantasy, yet, it's somehow inappropriate on an everyday basis. Thickness and curves is not something that can be turned on and off depending on where you are. Depending on a person's body type, the same outfit will look different on two different people. Even if she wore a plastic bag, you would still be able to see her curves, and a nun outfit is simply unrealistic. Should she not be able to teach because of her body type?
The real question that should be posed is not whether or not she dressed inappropriately, but rather, is she a good and effective teacher? Better yet, ask yourself why are you so bothered? Truthfully, I doubt fourth graders are sexualizing the way that's she's dressed. She seems excited to teach, which is a blessing. If she can make learning easy and fun for your child, that's what really matters.
The fact that this even blew up and hit the blogs baffles me. She has gone under investigation and been reprimanded by Atlanta Public Schools for her social media presence. A woman's job has been put on the line because people don't want to mind their business. Were her students' parents complaining? Was she being written up? Was there some type of scandal? That, I could understand being a big deal. However, because a woman's body makes you uncomfortable, and you choosing to view it in an exploitive way is not.