Swift's foray into the world of activism began in 2017.
Swift was thrust into the spotlight as she testified in a sexual assault case, alleging that a DJ had groped her. During her trial, Swift was praised for her blunt, no-holds-barred testimony in which she said, "It happened to me. I have a 3-D rendition of what happened in my brain. I could have picked him out of a line of 1,000. I know exactly who did this. It is not alleged. It is a fact. You can ask me a million questions about it and I'm never going to say anything different." Swift won the case, collecting a symbolic amount of $1. After winning her case, she donated to the Joyful Heart Foundation which supports sexual assault survivors. She appeared on the cover of TIME's "Person of the Year" issue along with other #MeToo activists. In the past, Swift has shown support for sexual assault victims by giving $250,000 to singer Kesha in 2016 to help cover legal fees in her own sexual assault case. Swift continued her support for fellow sexual assault survivors by donating to RAINN during Sexual Assault Awareness month (April) in 2018.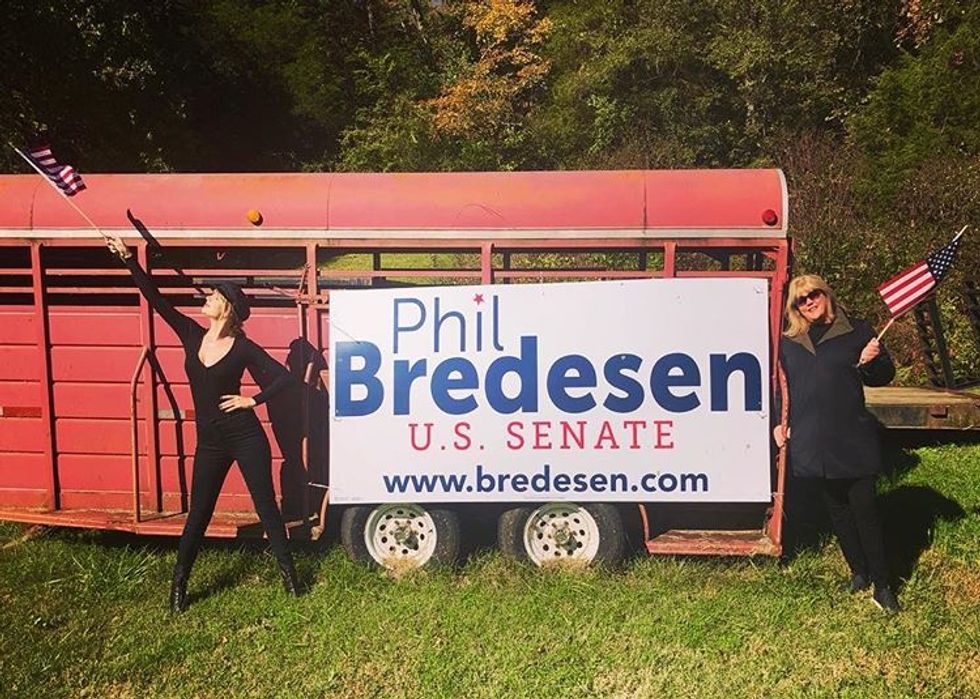 Swift broke her long-criticized political silence in late 2018.
Ahead of the midterm elections in November of 2018, Swift took to Instagram to announce her support of Democrat Phil Bredesen in his campaign for the U.S. Senate seat in Tennessee as well as encouraging her fans to register to vote. This marked the first time that Swift had formally endorsed a political candidate. This came after she was maligned for not denouncing Donald Trump in 2016, a move that many hoped she would make given the strange fascination that white supremacists have with her. Thankfully, Swift has broken that political silence.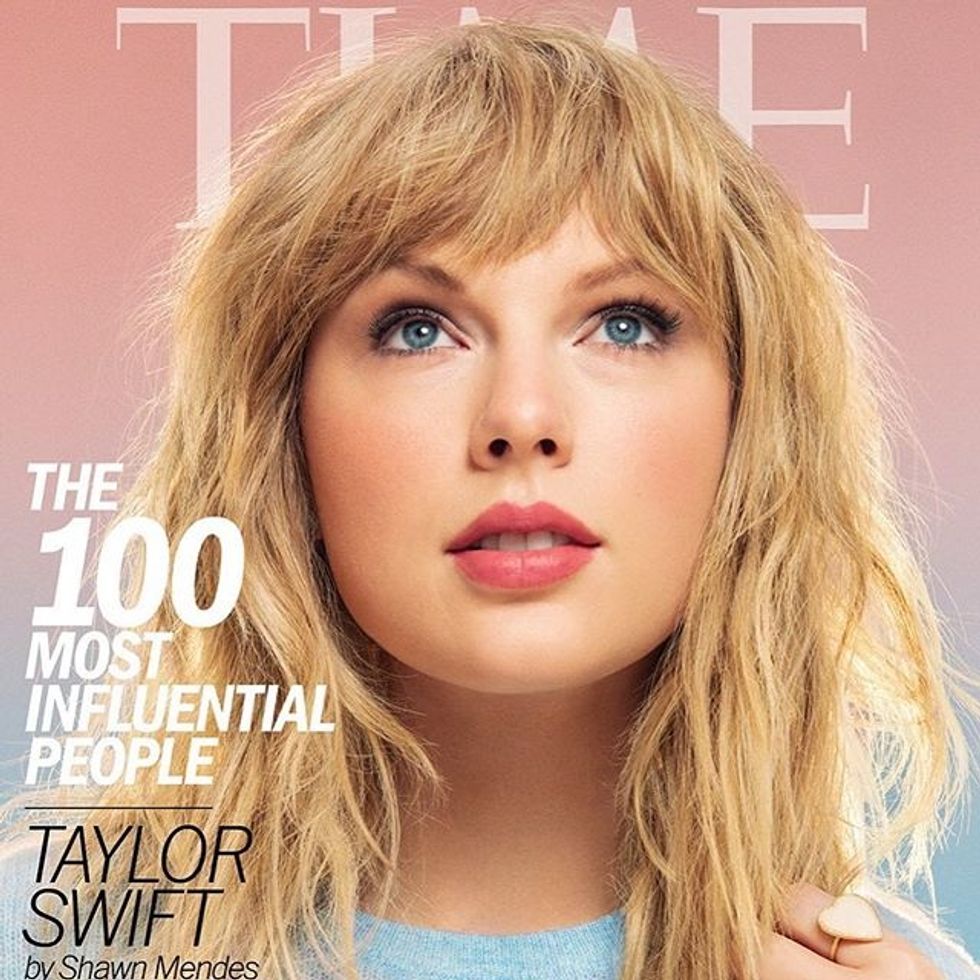 This pride month, Swift is solidifying her place as a vocal LGBTQ+ ally.
In her post back in November, Swift stated, "I believe in the fight for LGBTQ rights, and that any form of discrimination based on sexual orientation or gender is WRONG." All the way back in 2008, Swift appeared alongside other celebrities in a PSA for GLSEN following the shooting of teenager Lawrence King who was killed because he was gay. Over a decade later, Swift is doubling down on her support for the LGBTQ+ community. She kicked off pride month by making a donation to GLAAD and posting a letter that she wrote to Tennessee Senator Lamar Alexander in support of the Equality Act. Swift also created a petition on change.org urging the U.S. Senate to pass the Equality Act.
Swift's new song "You Need To Calm Down" is all about denouncing homophobia and encouraging LGBTQ+ pride.
While some have criticized Swift for appearing to place herself (a straight, cisgender woman) at the center of queer narratives, it is clear that she instead intends to utilize her platform to elevate LGBTQ+ voices. The music video for the single features over a dozen LGBTQ+ celebrities and Swift made a point to promote their content on social media rather than focusing the attention on herself. Not to mention, the video features Swift and frenemy Katy Perry embracing at the end, finally burying the hatchet.
With her new passion for activism and after finally closing the book on her public feud with Perry, Swift is entering her new musical era by opening a new chapter in her personal life as well.

One thing is for sure, Taylor Swift won't be silent anymore.