Over the past five or so years, the ever-popular and convenient commercial center, Target, has exploded over social media. Target memes are impossible to avoid. Shoppers everywhere became obsessed with the idea of Target, as a sort of "upgraded" store with everything from clothes to electronics to groceries. The question that I dare ask -- is Target worth the hype?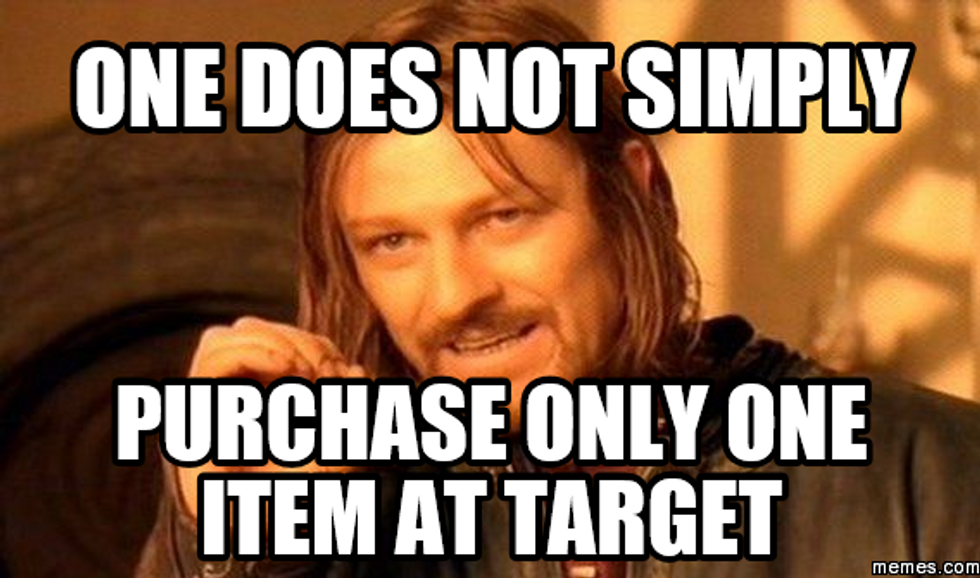 Let's weigh the pros and cons.

First of all, Target is a very fun store. The spotted red and white decor is hard to dislike, and the general vibes are inviting and warm. The store's layout is simple, and the Up and Up (Target's personal brand) merchandise is both cost-efficient and cute. The employees are also easily identifiable in their khakis and bright red shirts.
Another plus to Target is the availability. The store carries anything and everything -- in all varieties. Cardigans in every color of the rainbow. Snacks of all shapes and sizes. Shoes, toys, toiletries, general supplies, movies, furniture, etc. etc. etc. Odds are if you're looking for something, nine times out of 10 it can be found at Target.
Thirdly, Target has a super lovable (yet somewhat cheesy) food-court. The Target that I frequently shop at has popcorn, drinks, Pizza Hut, and more. On top of this, there is a Starbucks not fifty feet away from the seating area. Perfect snack and drink options while shoppers peruse the aisles.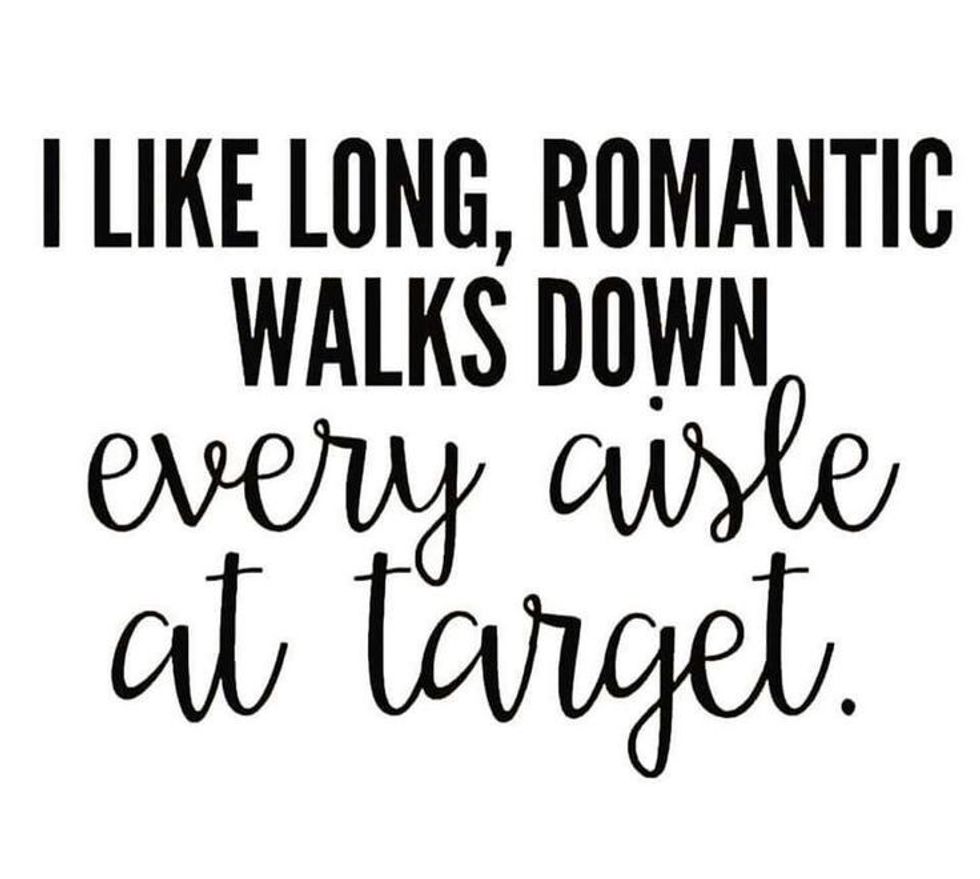 But here's the kicker -- I personally think Target is over-priced. I have heard from several people that the extra dollar they spend on make-up products at Target is worth it, when considering the alternative of driving across town to Wal-Mart, but I just don't agree. If I am spending anywhere from thirty cents to two whole dollars extra per item, I am really not saving all that much. (I am a college student too so I am clearly trying to save money whenever I can.)
Yes, Target does have everything, but to me the clothes are way too expensive. Which really sucks because Target has super nice and comfortable clothing. But really, the average blouse at Target is just over $22, which doesn't seem that bad until I purchase three of them. Next thing you know I pick up a couple groceries and spend a quick $100 without even trying.
I understand that I am paying the extra few dollars per shirt and dress for the quality, but I could find similar clothing at much cheaper prices at stores such as Tj Maxx and Marshall's as well.
But Target has definitely tried to accommodate customers with the Cartwheel app. This app allows loyal customers to select specific coupons to use upon arrival at Target stores. With the app I was able to get 40 percent off all active and swim wear, or half off milk and ice cream products. Cartwheel makes all the difference when trying to save money while shopping at Target.
So is Target worth the hype? I want to say no, but part of me loves the store too much.