Our lives twist and tangle, knitting intricacies across the earth as we leave a crocheted path behind us -- stitched to the earth, stitched to our stories, and stitched to the beings around us.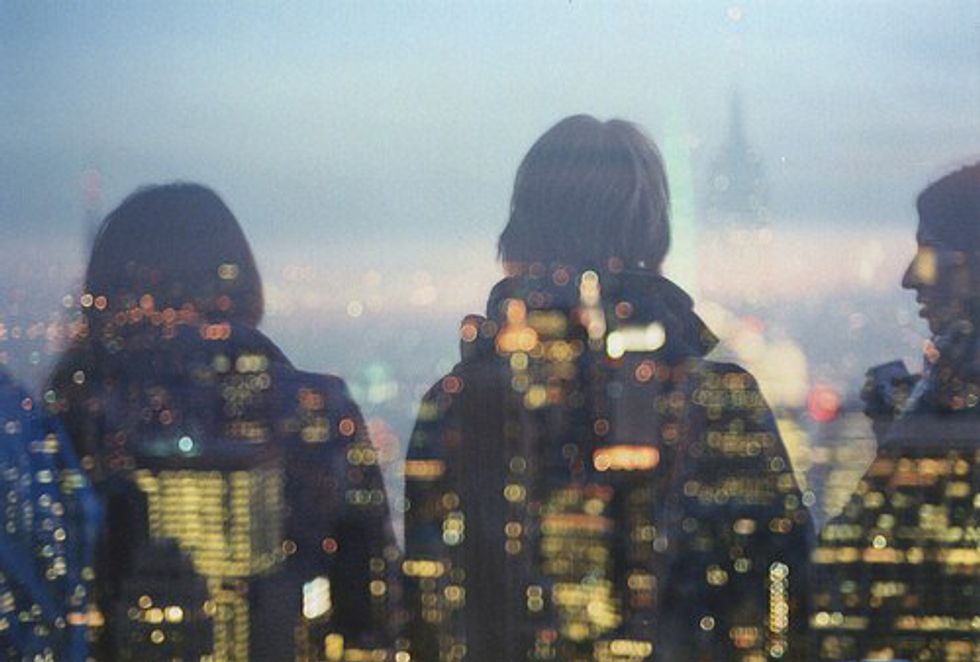 Everybody that bounces around your periphery has a story that is tangent to your own -- or it intersects and changes your path completely -- the man on the train next to you, beads of sweat collecting in his furrowed brows, his knee shaking, the woman wrangling her children in the grocery store as you dodge around with your half-full cart, the girl selling cookies outside the convenience store who you avoid eye-contact with as you dip into your car, the plastic bags rustling and interrupting your silent escape. All of these brief impressions, these points of tangency with strangers, spawn out in spidery webs, stretching across the surface of the globe. But at one point, that moment on the train or in the grocery story or outside of your car, your lives were tangent to those strangers. Your lives just happened to be sloping in the same direction at that exact moment. And however menial this brevity of connection, your path has been stitched into that moment, the threads of your neatly tied up life (or messily knotted chaos) is momentarily entangled with the sweaty man, the over-worked mother, and the desperate girl scout.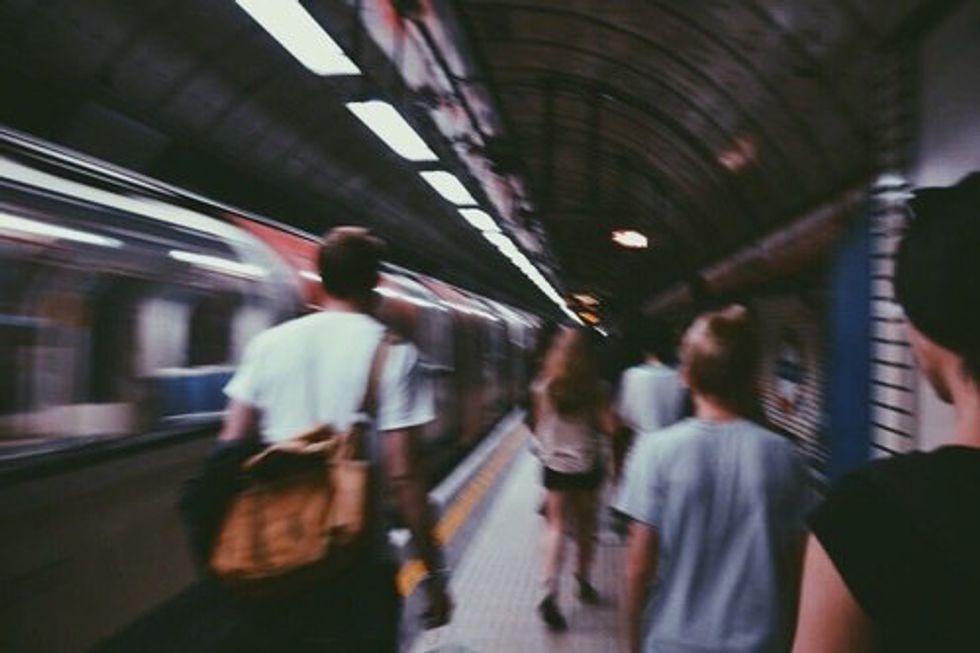 It's a phenomenon I often think about, and struggle to grasp. Somehow, despite the magnitude of 7 billion people tip-toeing and stomping across this earth -- 7 billion strands braided with infinite stories -- the world can still feel small. Maybe one day that person you barely noticed will entrap you in their web again -- maybe the man on the train with the nervous knee-shake will end up being your father-in-law. Maybe the tired mom in the grocery store will be your best friend. Maybe that little girl you ignored will grow up to be your children's pediatrician. And you'll never remember the moment your lives first touched -- first knotted together.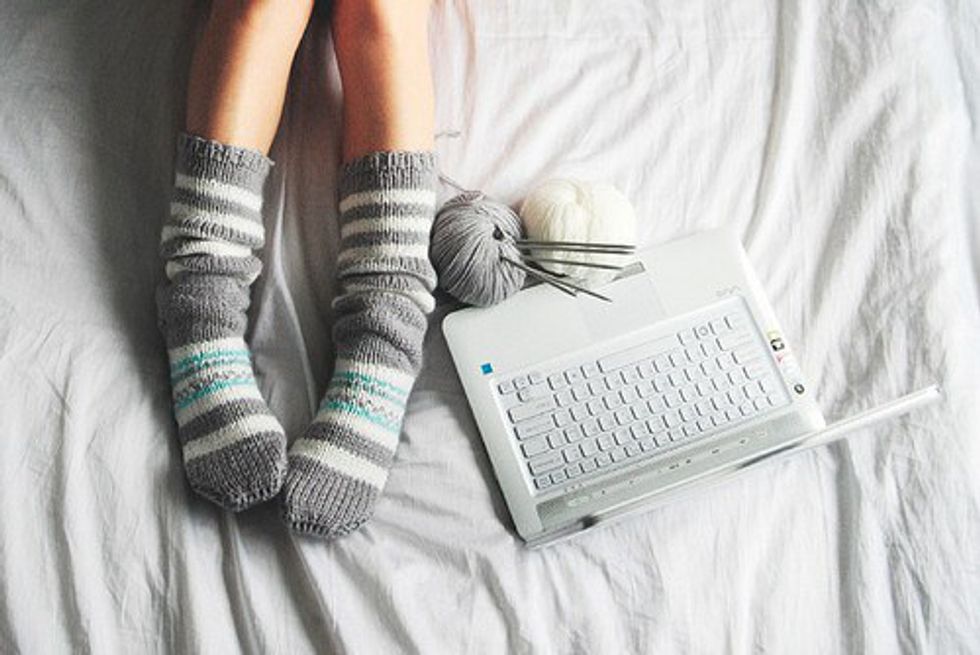 Colum McCann's novel, "Let the Great World Spin," inspired by Philippe Petit's dazzling display as he tightroped between the twin towers explores this miraculous sensation of tangential lives. The novel takes on a dozen different perspectives, and each narrator is a stranger to nearly every other narrator. However, they all witnessed or heard about the tightrope walker, and somehow, from that insignificant point of tangency, their lives spiral out into a wide web of connections. This makes the story seem like a solitary journey, as each narrator expresses sentiments of loneliness, yet reveals the phenomenon of humanity that we aren't alone -- that we are tied to so many people we know nothing about.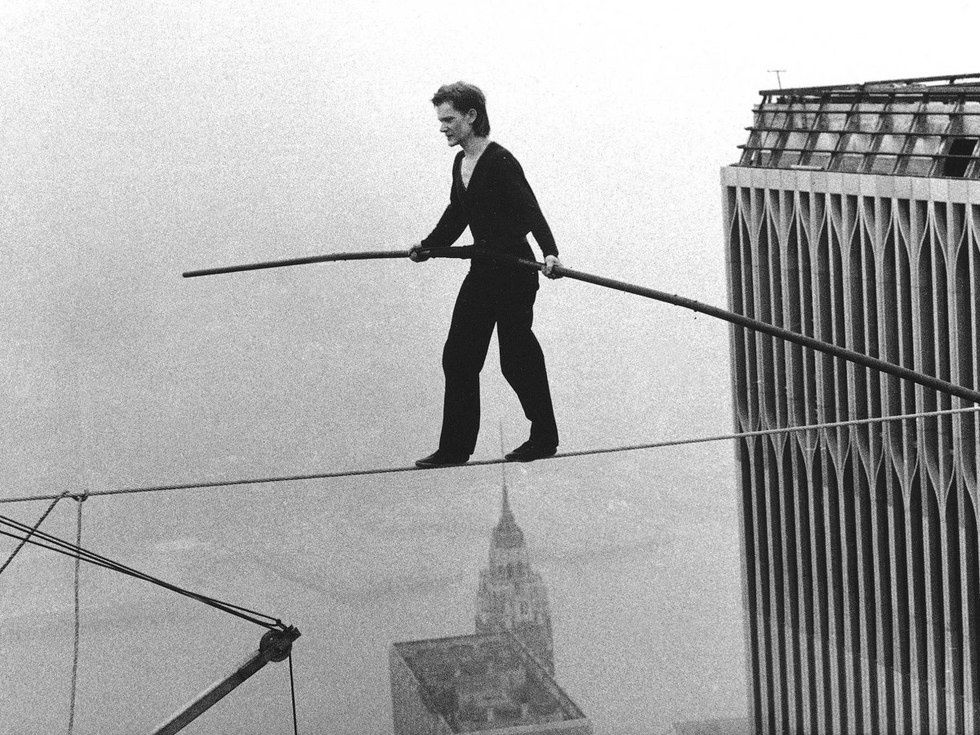 As I'm still struggling to grapple with how everyone I encounter somehow might be connected to me -- as paradoxically likely and unlikely it may simultaneously be -- I move forward with my strand stitching into my past, the edge of my thread fraying, the needle dulling with each step forward, and I obtain a renewed perspective. As I knit my story across this earth, I'll look out for others' loose threads that silently and sneakily entreat me. However disparate all of our lives seem, we are infinitely entangled -- it is a beautiful mess that sews all of our loose seams together and gravitates us toward each other and the center of the universe all at once.
[rebelmouse-proxy-image https://media.rbl.ms/image?u=%2Ffiles%2F2016%2F05%2F25%2F635997873579436896-31532427_tangent.gif&ho=https%3A%2F%2Faz616578.vo.msecnd.net&s=782&h=d0795a69b41184c14fb95edb7baf9c8901c37c523bd032ac3064bf3ddc4036a1&size=980x&c=3388389794 crop_info="%7B%22image%22%3A%20%22https%3A//media.rbl.ms/image%3Fu%3D%252Ffiles%252F2016%252F05%252F25%252F635997873579436896-31532427_tangent.gif%26ho%3Dhttps%253A%252F%252Faz616578.vo.msecnd.net%26s%3D782%26h%3Dd0795a69b41184c14fb95edb7baf9c8901c37c523bd032ac3064bf3ddc4036a1%26size%3D980x%26c%3D3388389794%22%7D" expand=1]