As my Grandma Millie's birthday recently passed, I couldn't stop thinking about my angel up in Heaven and how much fun we had together every summer. Raising a glass to all of your grandmother's who are and were the true Queens of Summer.
1. You'll never starve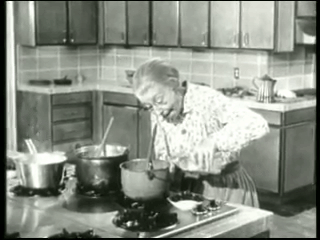 Giphy
Whether she's a true born Italian, a Portuguese Mama, or an Irish beauty Grandma knows her way around the kitchen better than anyone in your family. The beauty of that? She'll be up in that hot kitchen all summer whipping up her best stuff because her favorite grandchildren are home for the summer!
2. She's a savage at card games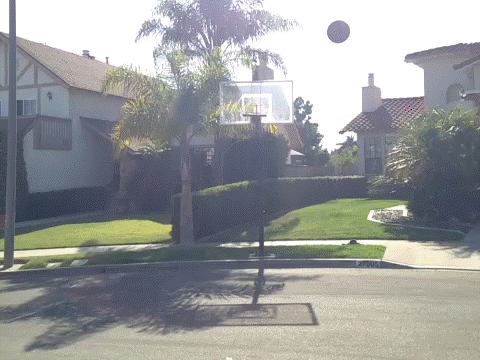 Giphy
If you want to be the best card game player ever, ask grandma to deal. This woman has no mercy. She'll whoop your ass at Gin Rummy or SkipBo ten times over before you can even get close to a winning hand. She's that good.
3. Matchmaker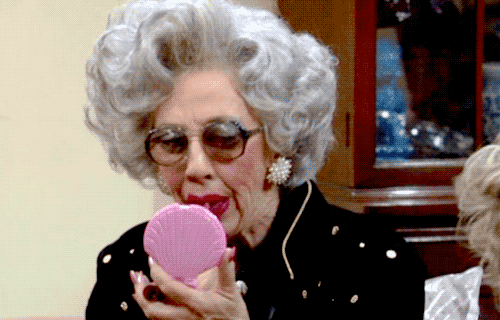 Giphy
Grandma's love to talk about how handsome their grandsons are and if you ask me, our grandmother definitely makes trades on whose grandchildren they're going to set up so they can have their bff Rose at their wedding. Just saying.
4. She can take the heat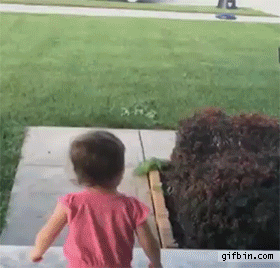 Giphy
Grandma's LOVE moving to warmer climates. Going to visit grandma is like taking a vacation because she most likely lives near a beach! A win-win if I say so myself!
5. She's better at roasting your brother than you are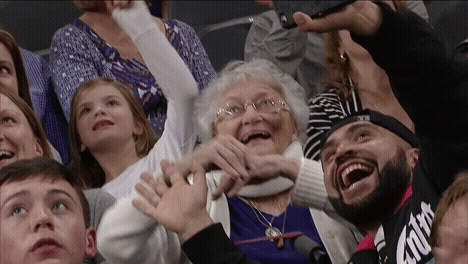 Giphy
Grandma is secretly the best shade thrower you have ever met in your entire life. She will throw your brother under the bus to your parents about the beers he snuck last night at the family bbq, all while making it seem like it's a compliment.
6. Life lessons for days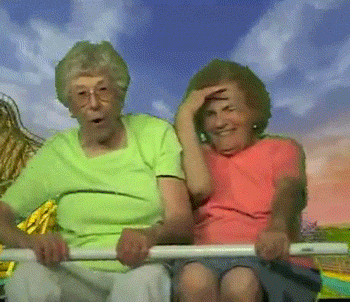 Giphy
When Grandma's are in their feels they will tell you their whole life story. So you better pull up a chair and take some notes because she's about to give you the best advice you'll ever receive in your lifetime. Plus, she has better stories than you do, so learn from the pro.
7. She's got a killer sun hat
Giphy
Grandma's have the best style. I said it. They know how to mix comfort and class like nothing I've ever seen. Props to you, Grandma, I could never pull off that dope church hat like you can!
8. Atlantic City, baby!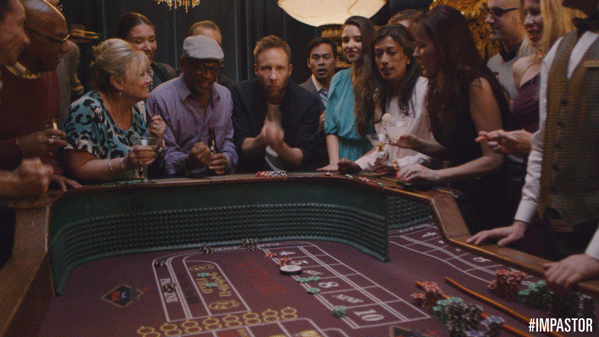 Giphy
You know who loves taking trips down to Atlantic City more than 21-year-olds? Grandma. She's got a comped room at the Borgata, her slot money at the ready, and the luck of the Irish stacked up. You won't regret a little gambling trip with grams, she'll teach you a thing or two and actually save you money doing it.
9. You can tell her more than your parents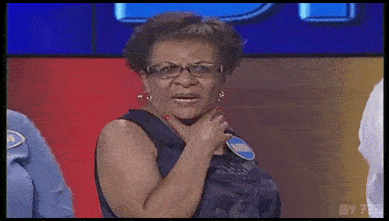 Giphy
Grandmother's are so much easier and lenient with their grandchildren than their kids. They are the absolute best to tell all the latest gossip to. Give Gram a call, she's got news on her neighbor Betty she's been dying to tell you!
10. There's nobody like her
At the end of the day, there is absolutely no one in the world like your grandma. I would give my left tit to be able to pick up the phone and call mine today. Here's to all those kick-ass Grandma's out there! You rock, we love you!