The sun is scorching hot, you have the day off, and you want to get out of the house to a Summertime spot. The question is: where exactly can you go?
Three excellent options are Castle Island, the Sugar Bowl, and Pleasure Bay, all located right next to each other in South Boston, MA. These places are perfect for a walk, jog, bike ride, and relaxation. You will also find a variety of historical significance. Let's take a look at what is inside!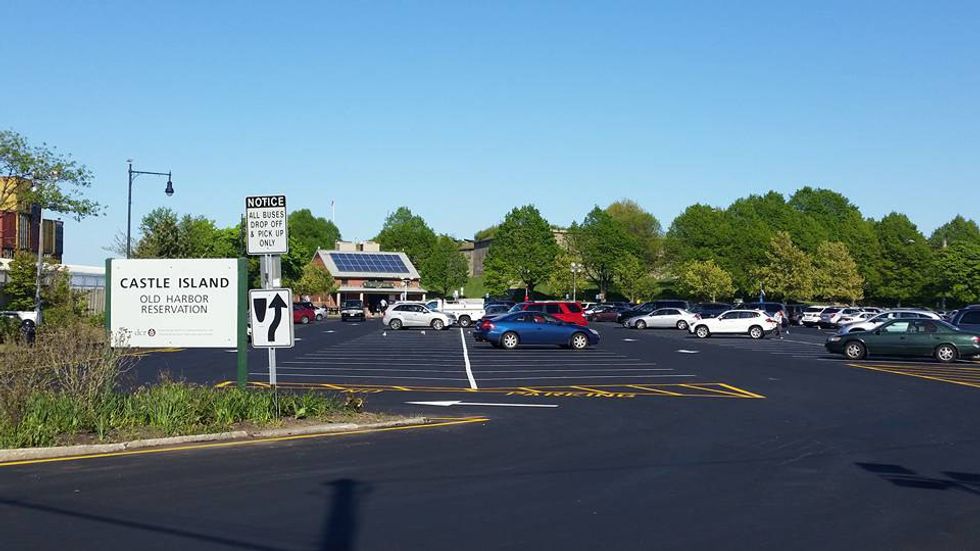 Here we are: the entrance of the island. On a nice weekday afternoon or weekend day, you may find that the parking lot is full. However, when the weather is not as good, there may actually be more seagulls than cars on the pavement.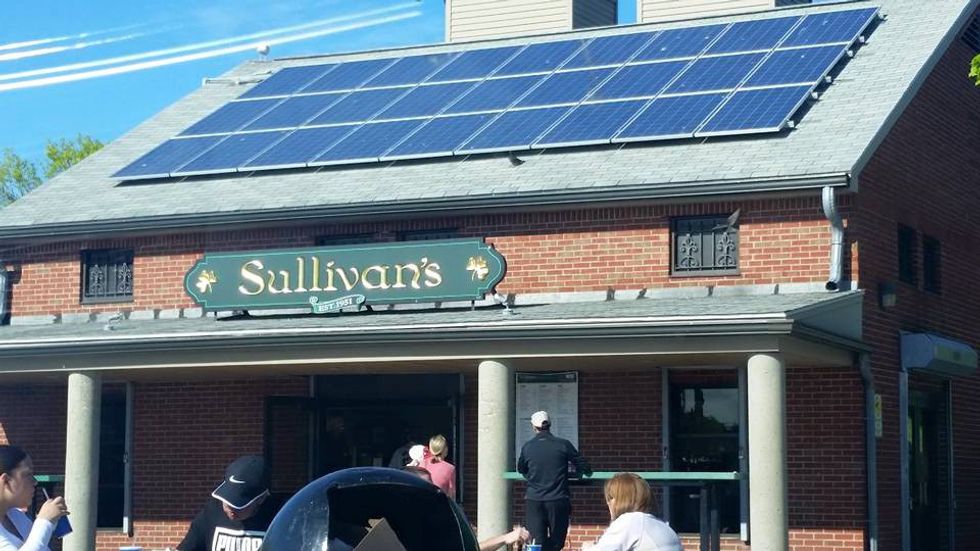 One of the first and most notable things you will find on the island is Sullivan's, the food joint that offers hot dogs, burgers, seafood, and so much more.
Fun fact: I used to work here!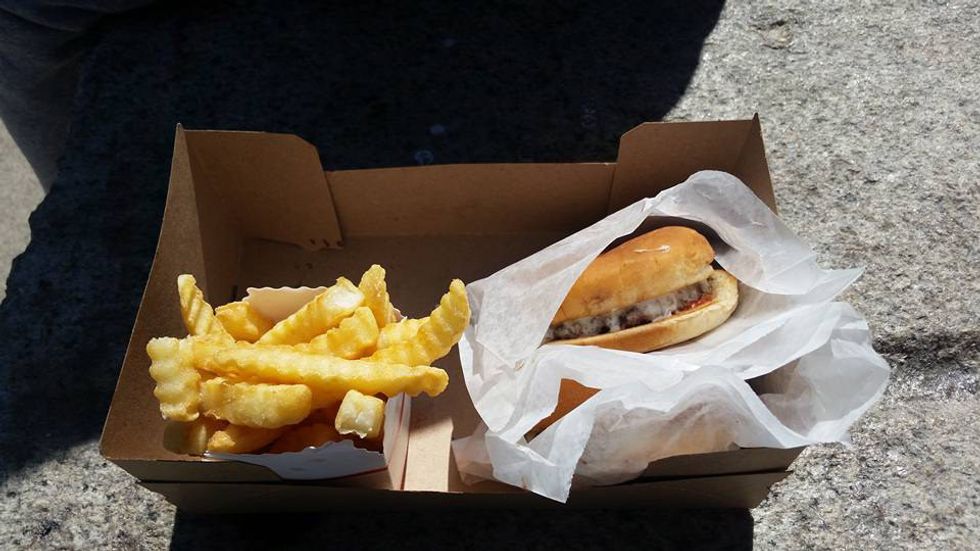 This is my favorite place to get a burger and fries.

The business of this restaurant also depends on the weather conditions and the time of day; during busy times, which is usually in great weather and when people are off of school and work, you may find an intimidating long line. But have no fear -- it moves fast because there are five registers and a hard working crew. On rainy days, Sullivan's will likely close early because not many people come to the island to begin with. So if you want to visit and the weather seems iffy, make sure you call them to find out when they plan to close.
Once you receive your food, you can enjoy it at the tables outside, on the rocks of the side of the building, or on the hill. Don't forget to go back in for ice cream!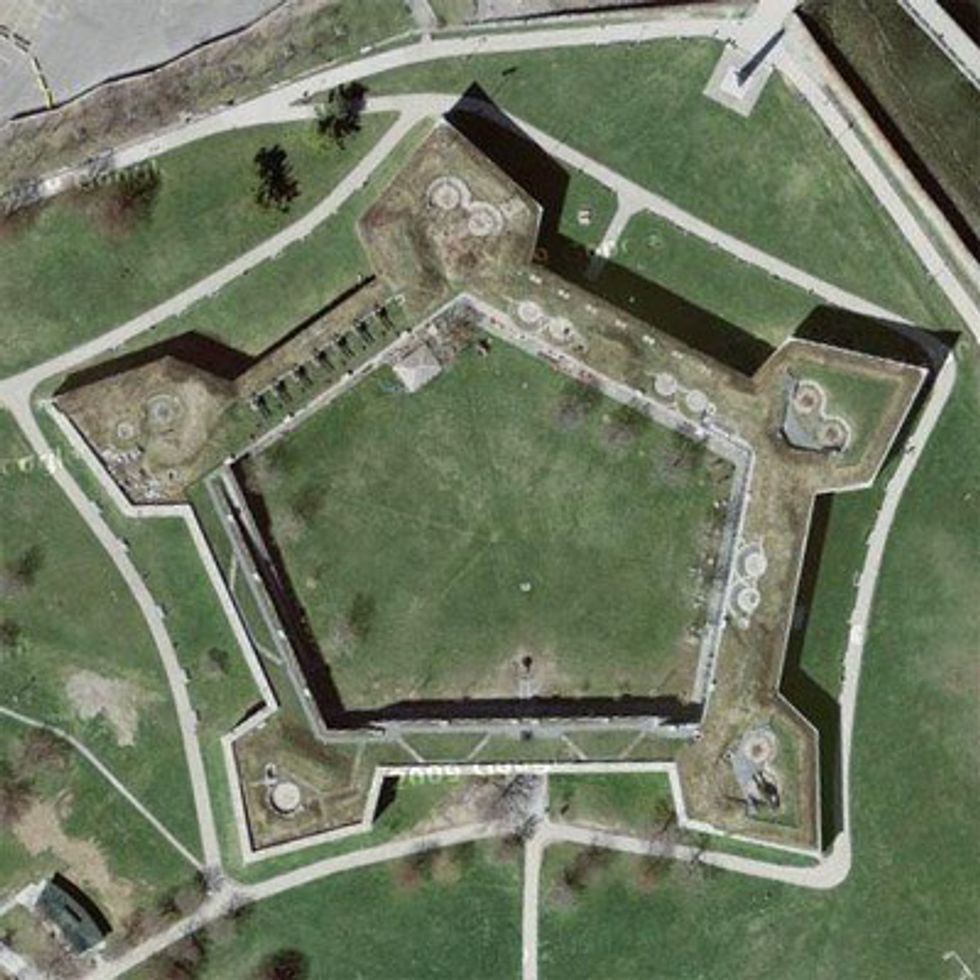 As you stroll around Castle Island, you will be going around not only a peaceful area, but also the granite star fort known as Fort Independence.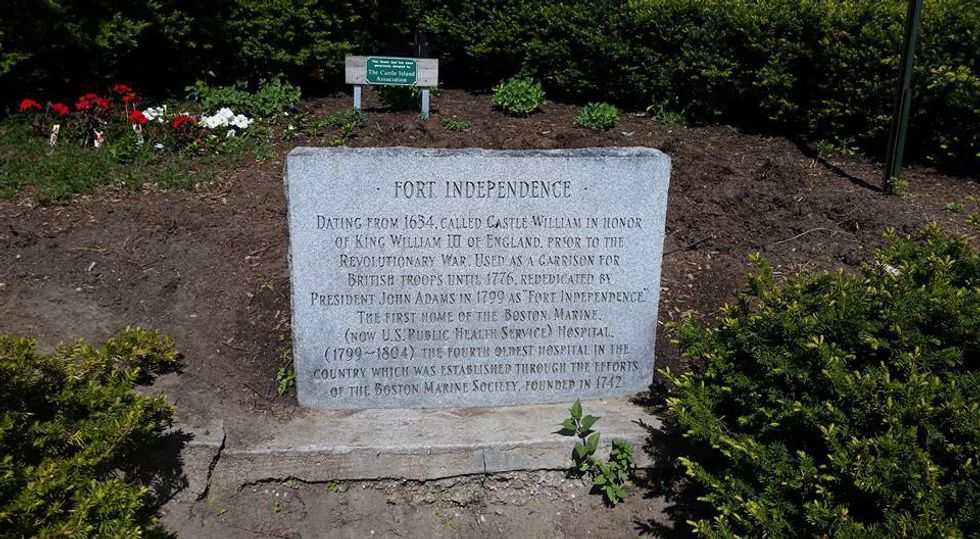 As read in the photo above, it was placed on the island in 1634 and was previously called Castle William in honor of King William III of England. It served as a command post for British troops until 1776 and was also the first location of the Boston Marine Hospital.
Fort Independence is open to the public for tours and a Twilight Skyline Viewing at certain times over the Summer. They are the only ways you can walk inside and on top of the Fort.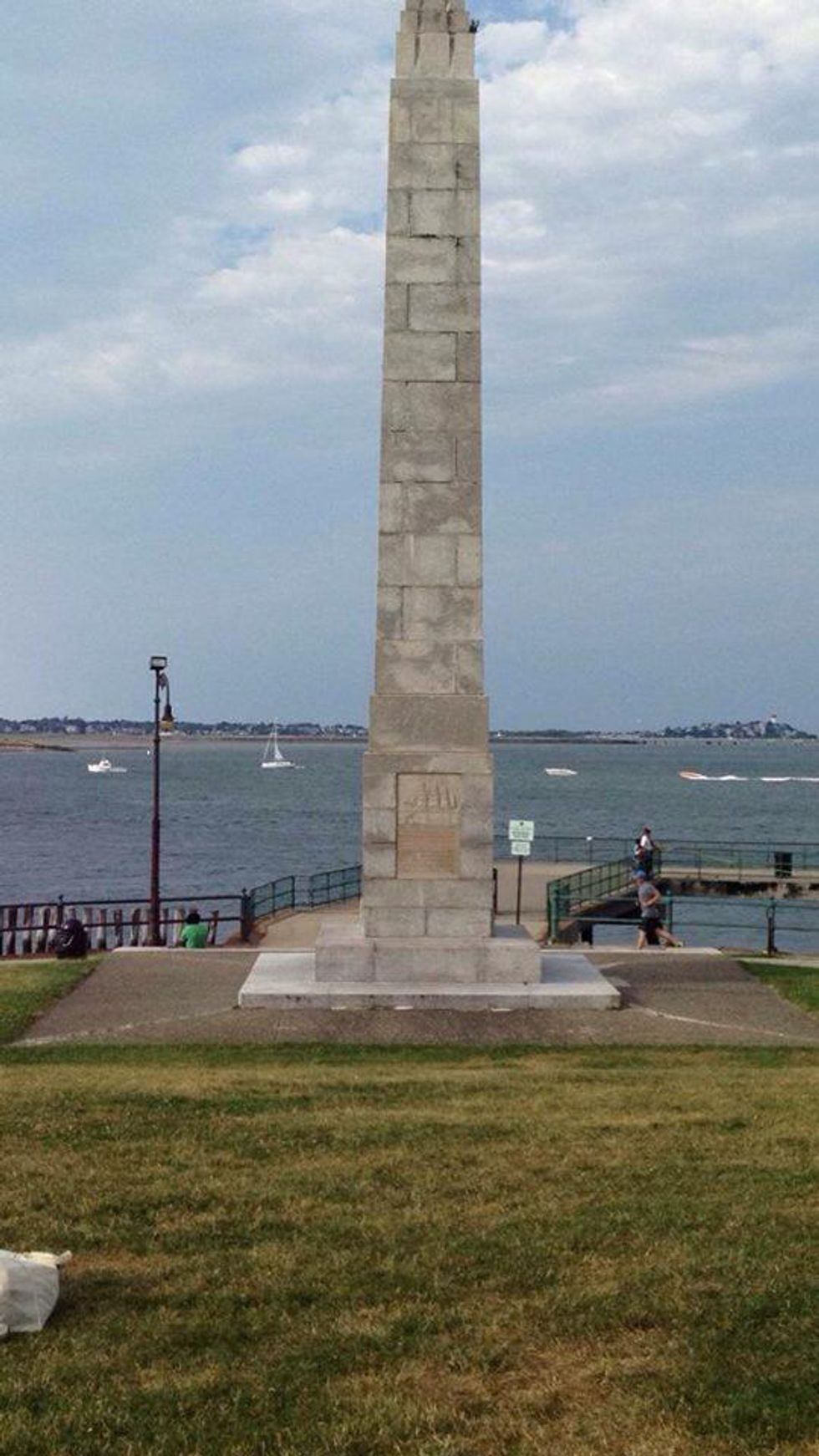 On the edge of Castle Island, you'll find an obelisk facing Boston Harbor that serves as a monument to Donald McKay and the clipper ships that he built in Boston.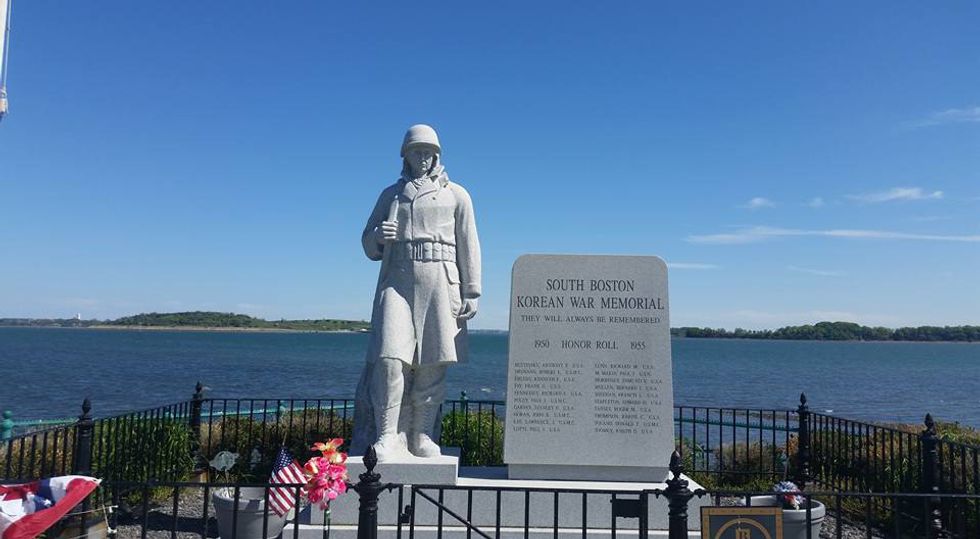 You'll also find the South Boston Korean War Memorial, which salutes the twenty South Boston natives who gave their lives in the Korean War.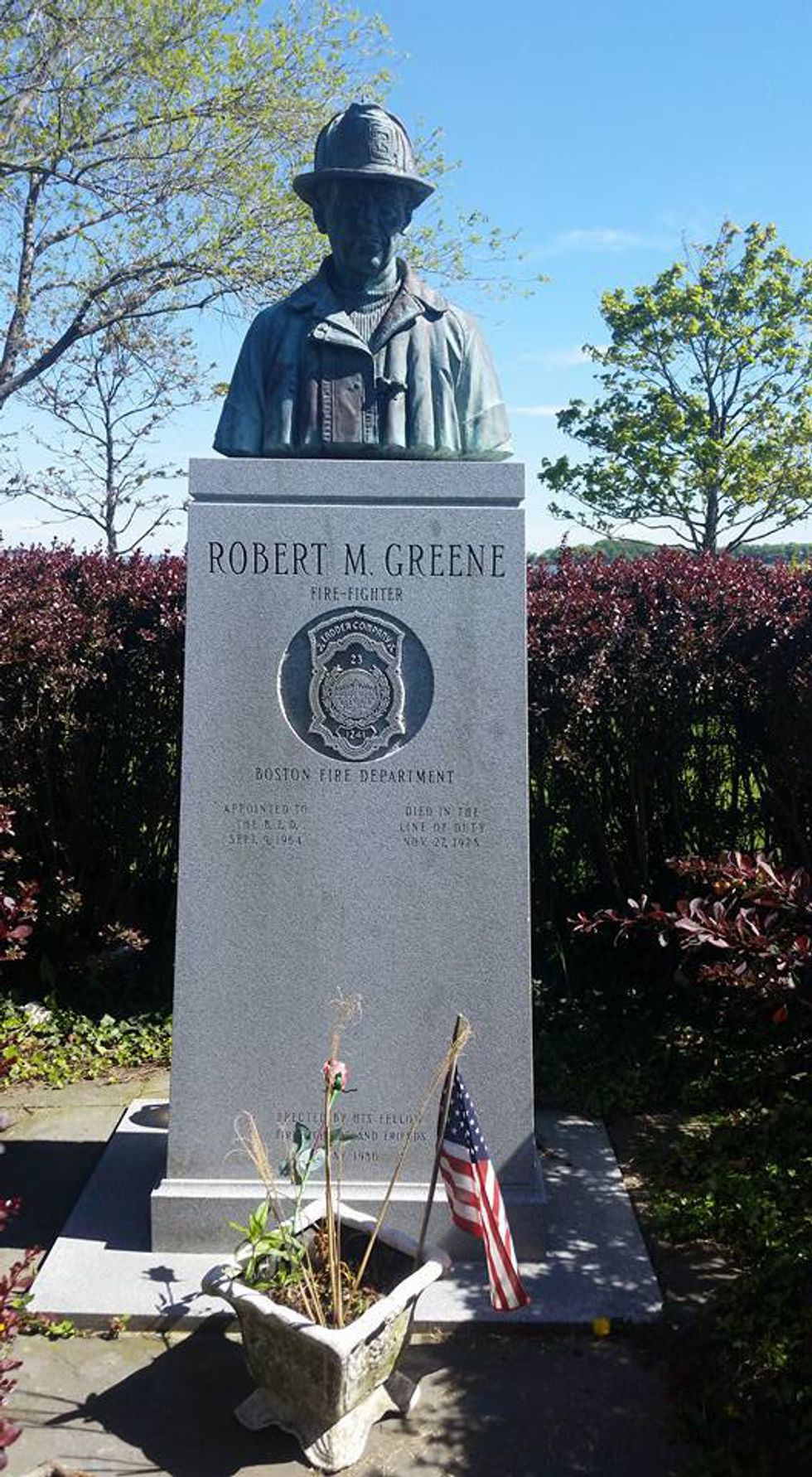 There is a memorial of Robert M. Greene, who was a former Boston firefighter that passed away from multiple injuries after he fell from a building on Alpha Road on November 27, 1978. He had 14 years of service.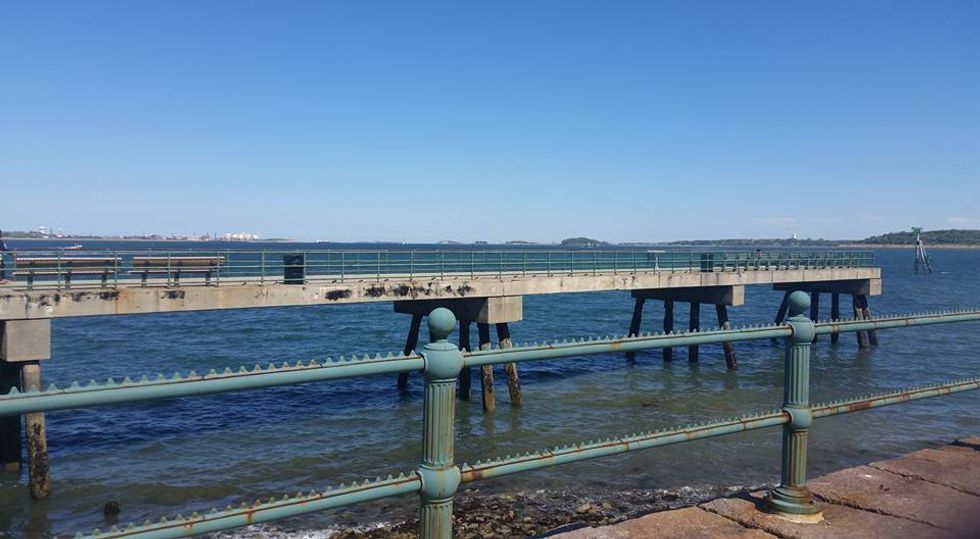 You will find some people fishing on Castle Island as well. The area pictured above is a common area to reel in some catches.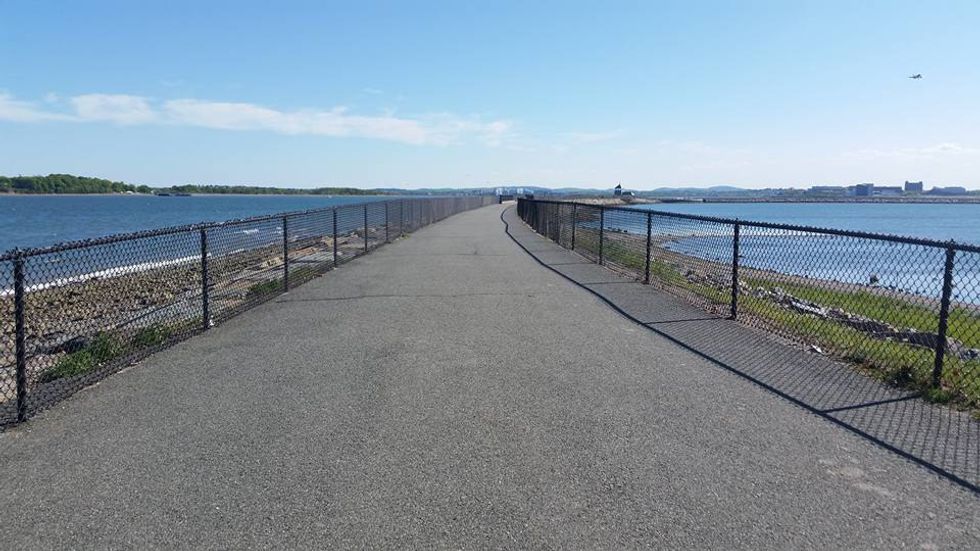 Linked to Castle Island is the Sugar Bowl, which loops around the water. It is another great trail like the one around Castle Island.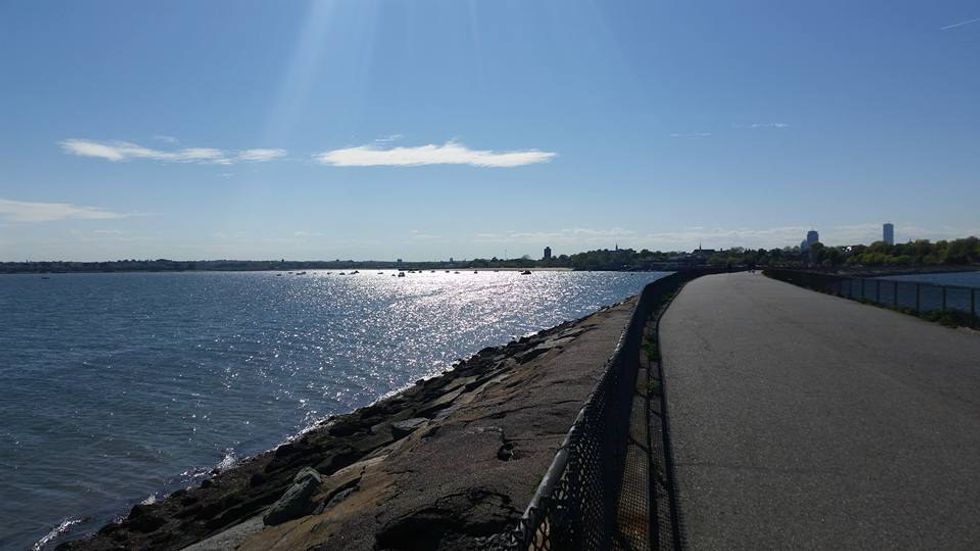 This view of the horizon is too perfect.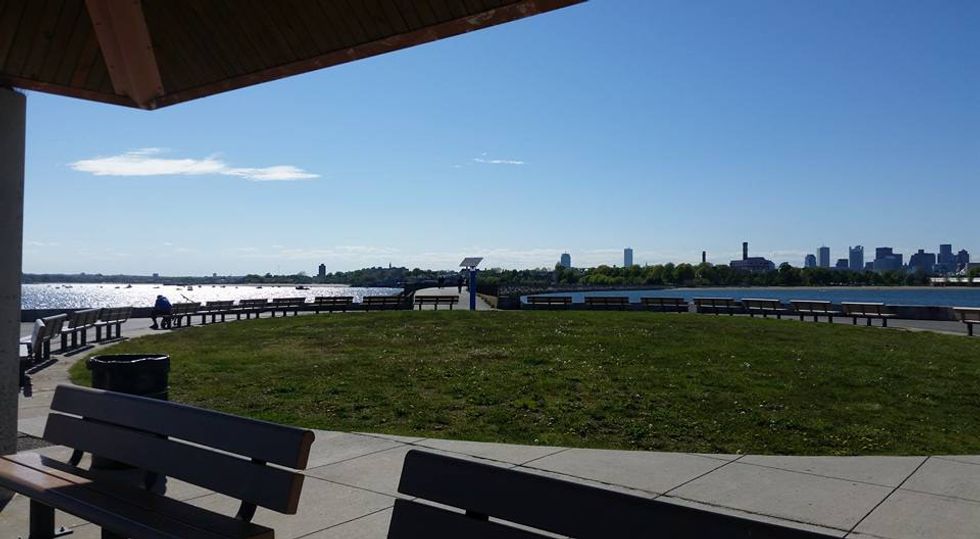 A walk around both Castle Island and the Sugar Bowl counts for a total of about 1.8 miles. Sometimes, you can't help but take a seat and enjoy sights of the area.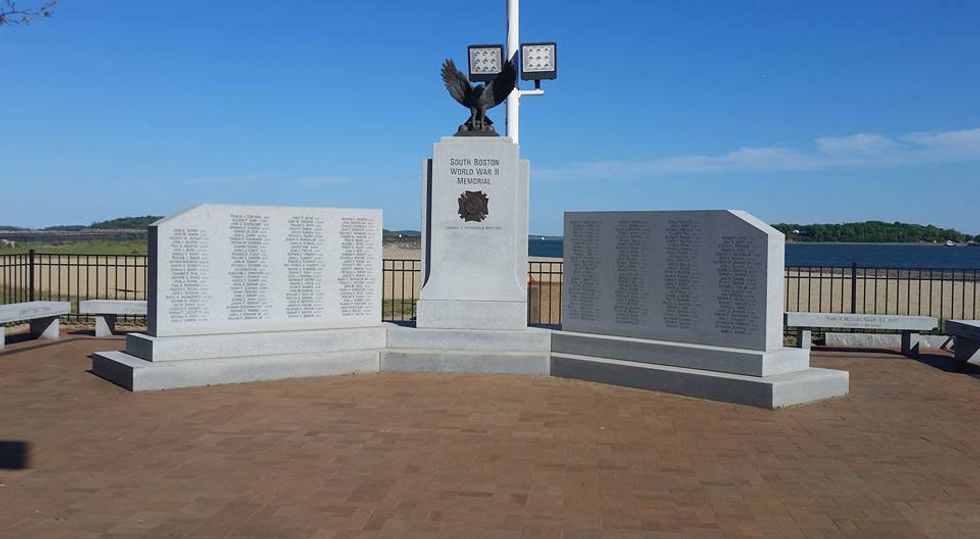 At the end of the Sugar Bowl is the South Boston World War II Memorial. It commemorates the 216 soldiers from South Boston who passed away in the line of service.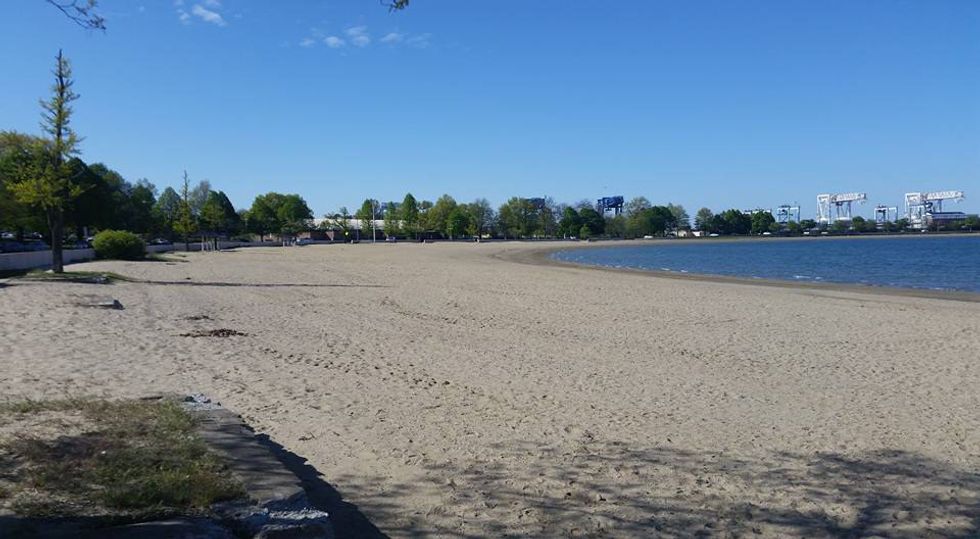 Between Castle Island and the Sugar Bowl is Pleasure Bay, a 170 acre lagoon surrounded by a pedestrian walkway that goes along South Boston's coastline and leads directly to Castle Island. It is a place my mother used to take me for beach days.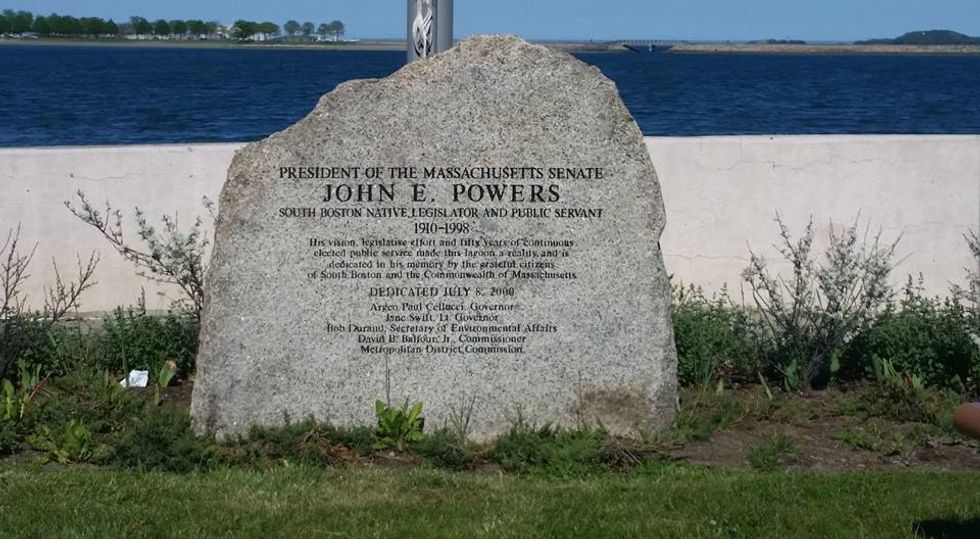 In front of Pleasure Bay is a monument of John E. Powers, who was the President of the Massachusetts State Senate in the 1950s. Powers helped in creating Pleasure Bay.
One of the best possible nights to visit Castle Island is the Fourth of July. Yes, it will be packed, and the line at Sullivan's will be extremely long. But you will be able to get decent views of fireworks. If you visit the island on the Fourth of July in 2018, you will also get to see the USS Constitution as it does its turnaround cruise from its Charlestown berth to Castle Island where it will exchange a 21-gun salute with a battery at Fort Independence.

Castle Island, the Sugar Bowl, and Pleasure Bay are possibly three of the most peaceful places to go to. They have meaning to me because I grew up visiting these attractions a lot, and they are some of my favorite ways for me to enjoy nice weather, whether I am with my family, friends, or myself. All is especially right with the world when I am relaxing on the grass and gazing at the water.