Summer is upon us! That means it's time to go out and look super cute every day! There are tons of trends that have made their way into our fashion world recently, and I can only imagine how many girls and women are going to be trying them out this coming summer. Here is the list of my personal favorites, all of which I want to try at least once in the upcoming summer of 2K17!
Fishnet tights under ripped jeans.
This has gradually made its way into the fashions scene lately and the first time I saw it worn was at Coachella. At first I thought it was kind of weird, but now I'm obsessed with the look.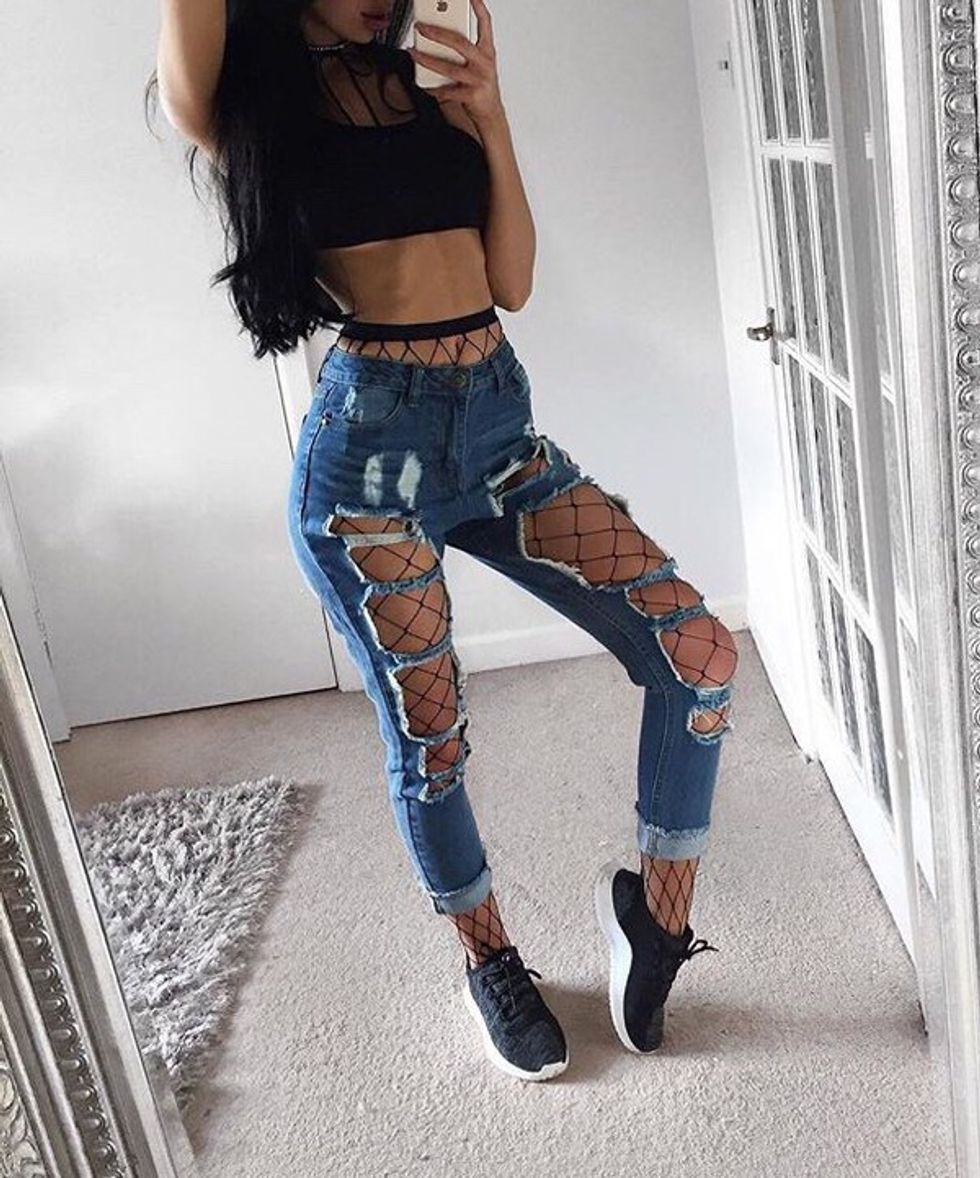 Off-the-shoulder shirts.
This is my 14 year old sister's favorite look for the upcoming summer and she is constantly looking for a good off-the-shoulder shirt to buy; one that my mom will let her wear out of the house, that is.



Thick heeled sandals.
Every single high school and college aged girl seems to have these shoes, and I can understand why! Although that style seems to be an old one, they're making a comeback when it comes to fancy footwear.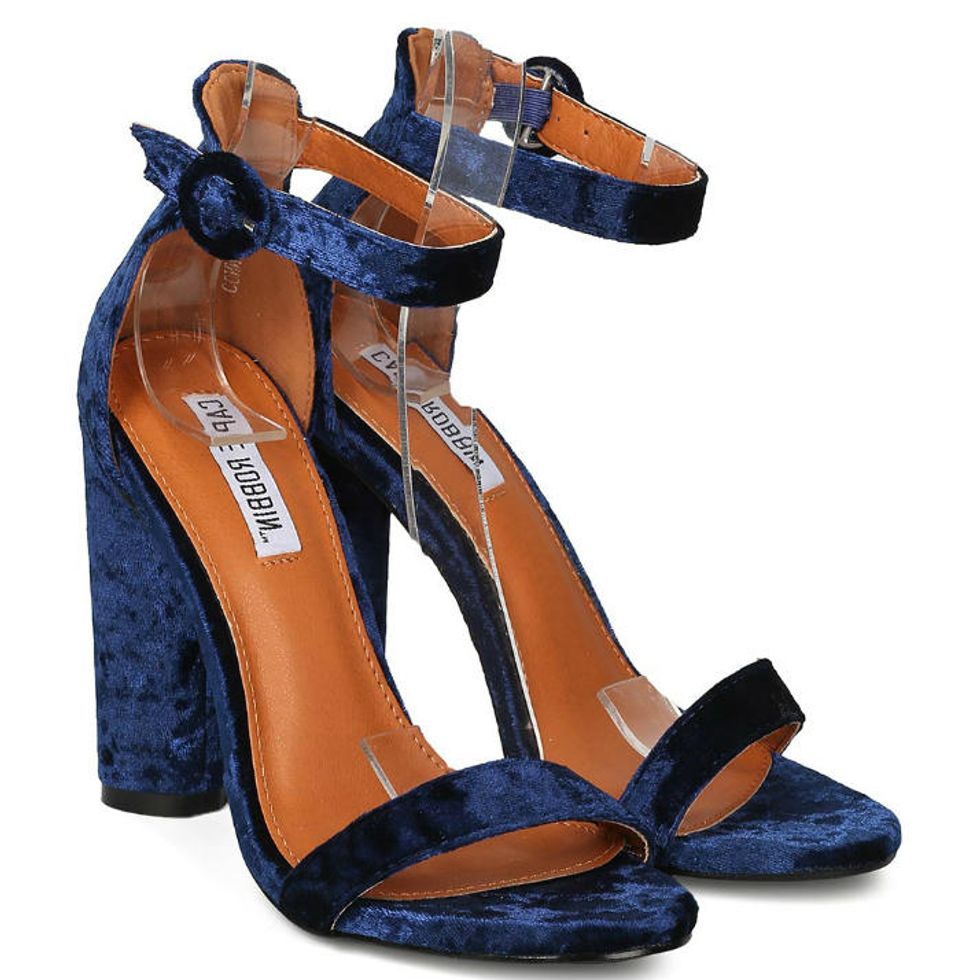 Bralettes!
These have been in style for a while, but personally I am just jumping onto the bandwagon now. Wearing bralettes under a shirt adds a bit of fancy lacework around the neck, or you could even wear it like this model–by itself as a cute crop top.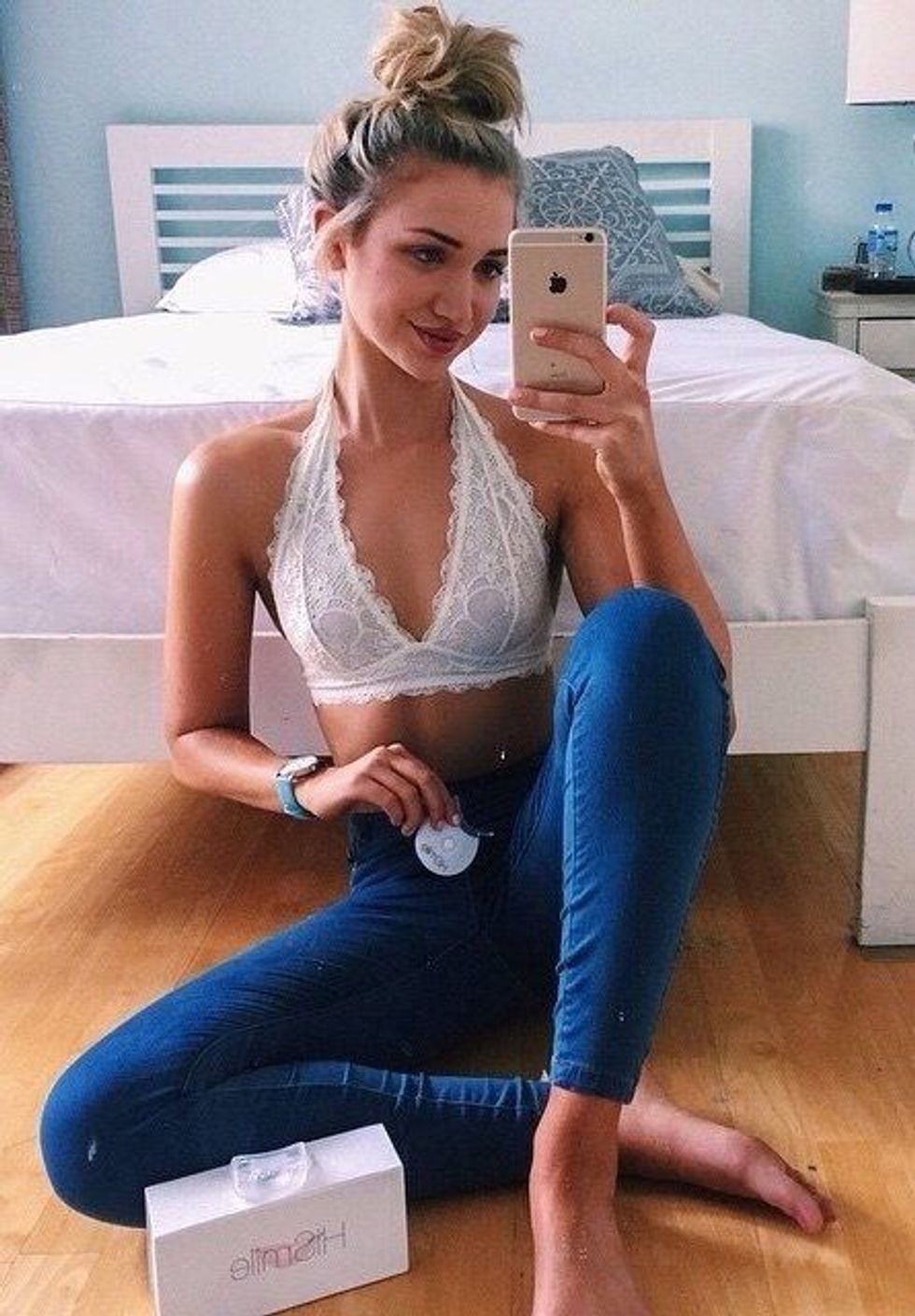 Lace up tops.
These shirts popped up over the winter, and almost every single girl at any college frat party would be wearing one. It's basically just a fancy neckline that girls seem to love.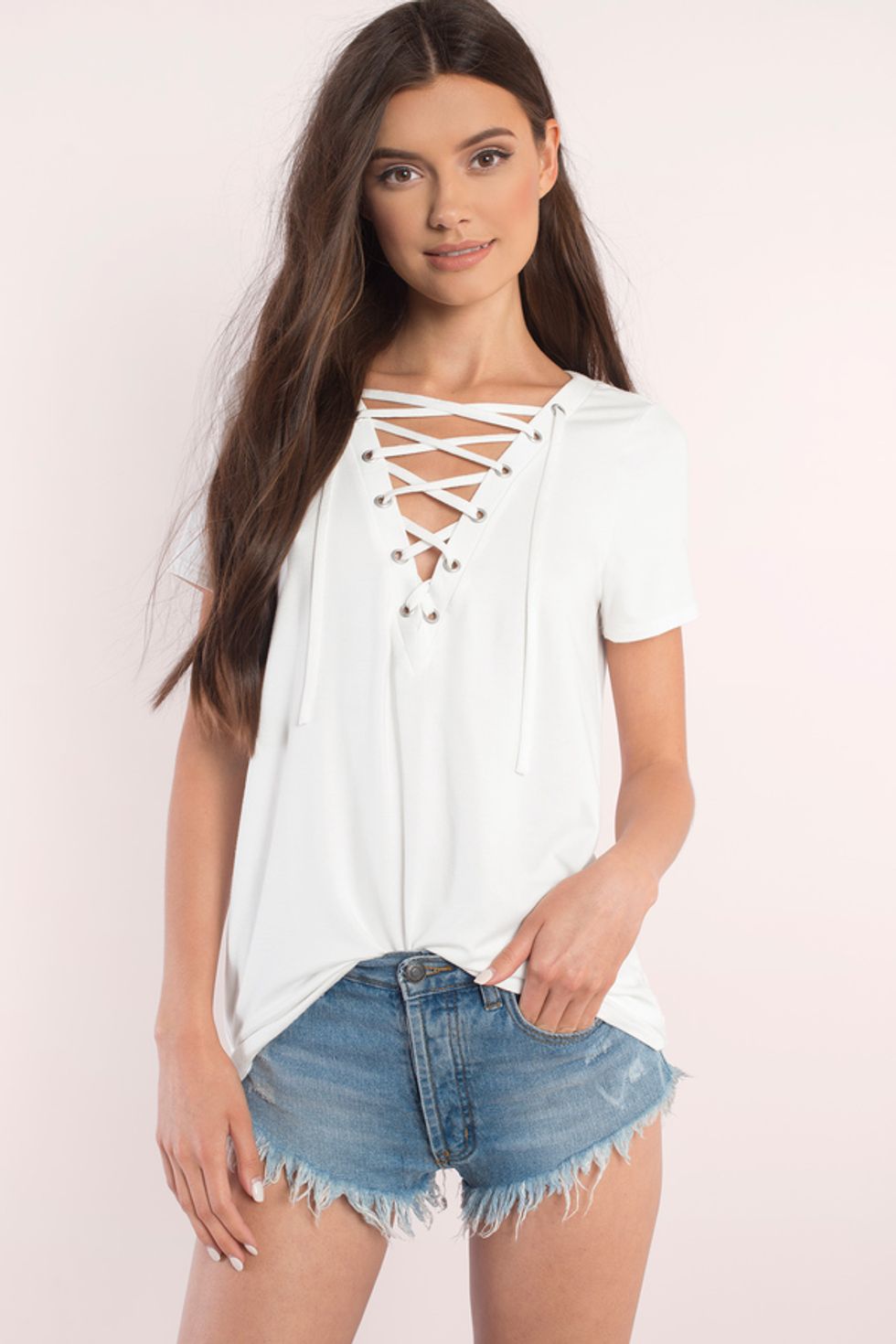 Sheer side leggings.
Leggings that are see through on the side are becoming popular as well. I guess it's a way to look cute while working out!



Roses.
I have no idea why this is the case but roses have been EVERYWHERE on trendy clothing lately. I think it's all about adding a little something that's classy to the otherwise black shirts.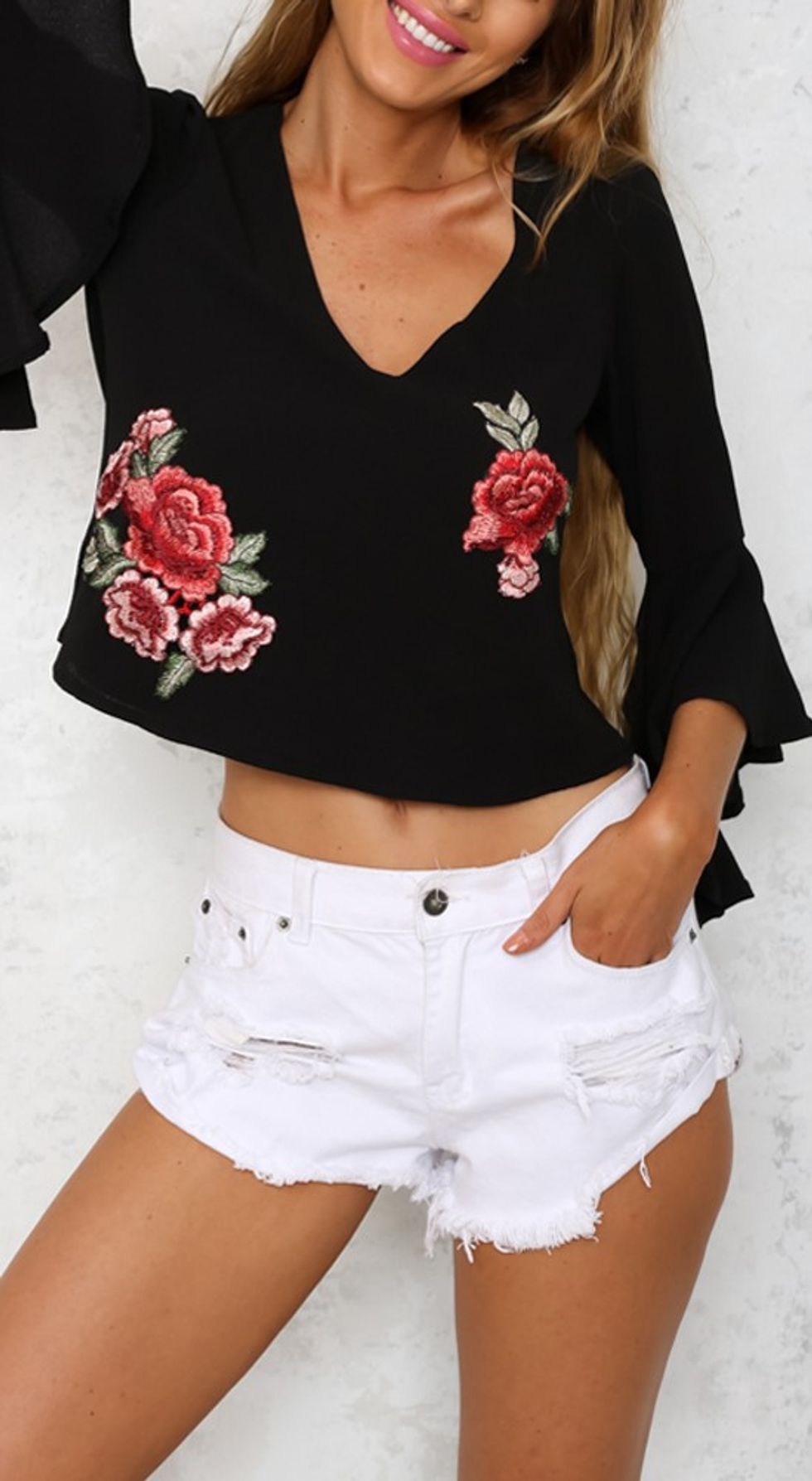 Shoulder cutout dresses.
My sisters own a few of these dresses and they are actually super cute. They're definitely in style and allow for a bit more skin to show while you're wearing a dress.



Mesh.
This past spring, I was seeing shirts like this all over my Instagram feed. Wearing black mesh shirts became a huge go-to for college girls at parties, and I can see why! This outfit is awesome!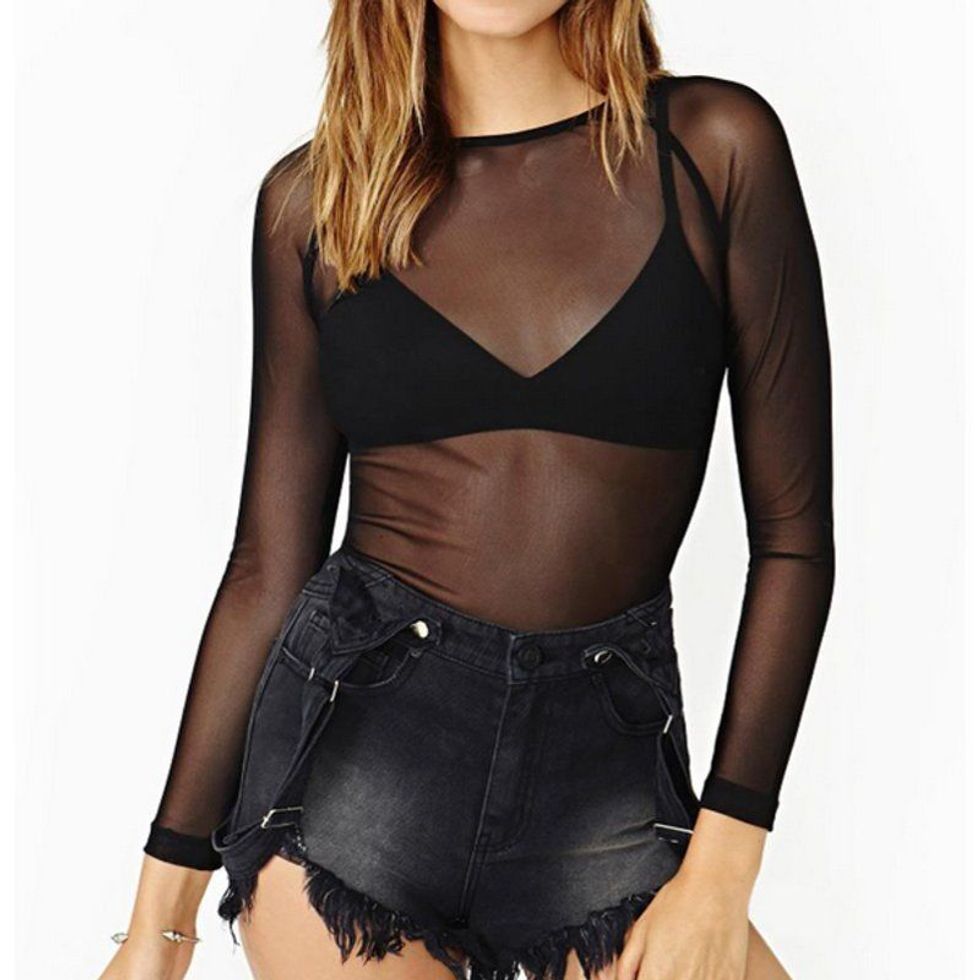 Band T-shirts with V-neck cutout.
This is one of my personal favorites. I've been seeing vintage band t-shirts all over stores recently, all of which have been slightly altered to be more "stylish." This cutout of the neckline is the design I've seen the most and I think it looks super cute!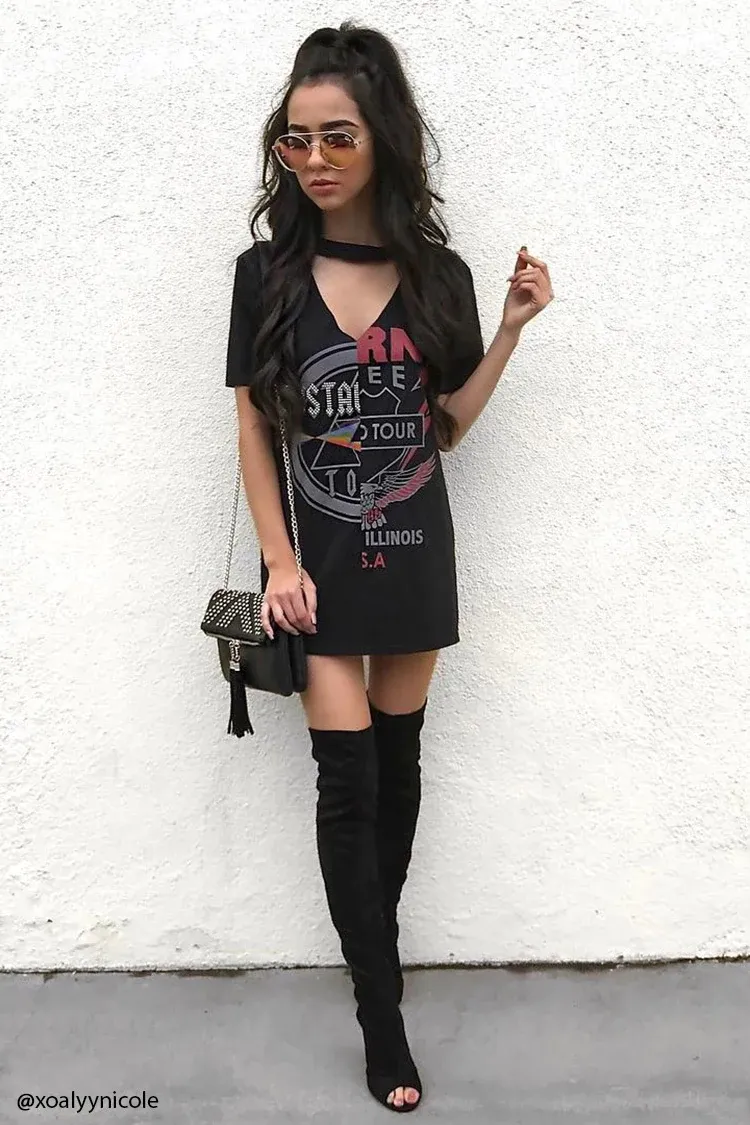 Have you tried out any of these trend yet? Which one is your favorite? Let me know in the comments down below!