Established in April of 2010, streetwear brand, Stray Rats, is undoubtedly my favorite brand of all time. Not only because like me, both the brand and its founder, Julian Consuegra, are Miami-based, but also because it simply is just a solid collective. Drawing inspiration from punk, skate, and hip-hop based roots, Stray Rats has effectively captured the diversity displayed throughout Miami's streets and has embodied it flawlessly in a manner congruous with contemporary youth cultures, yet still comprising of both former and futuristic trends.
Personally, I am always ranting about the creativity and the genuine innovative genius the youth of Miami possess and the brand flawlessly reflects the values I care to consistently give my little sermons on.
Earlier today the brand had a past season sale at MIA Skate Shop on Miami Beach and I had the pleasure of going. While I did not get to cop all that I wanted (namely lots of hoodies and stickers), today was still a great and successful day because new Rats is never a disappointment. Last year, Stray Rats celebrated their five-year anniversary, so in celebration of the purchase I did get to luckily make and of their new drop this week, here are my top 10 favorite pieces from 2015.
10. No Escape 5 Panel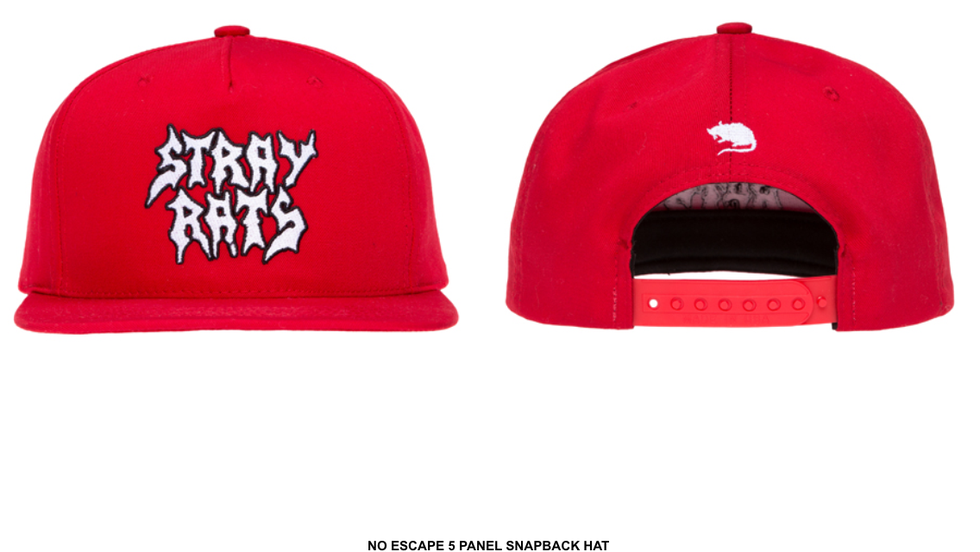 From the Summer '15 Collection, the 'No Escape' 5 panel snapback was available in two colorways: the white and red pictured above and in black and red. The 'No Escape' design is one of my favorites and obviously I am not alone- the design has shown up in other season's collections as well.
9. Yüth Tee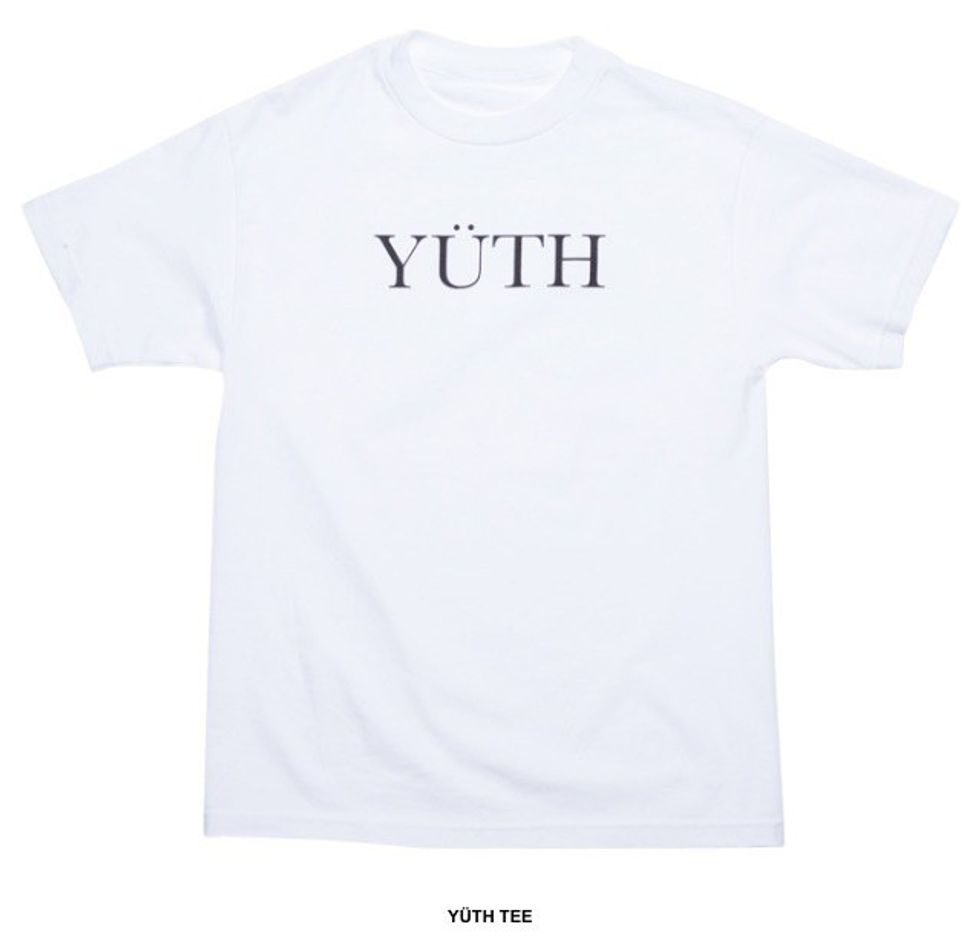 Perhaps the most minimalist design from Spring '15, the 'Yuth' tee was simple and and the basic colorway, appealing. It was reminiscent of Spring '12s Black and Burgundy Yüth tees.
8. College Longsleeve Tee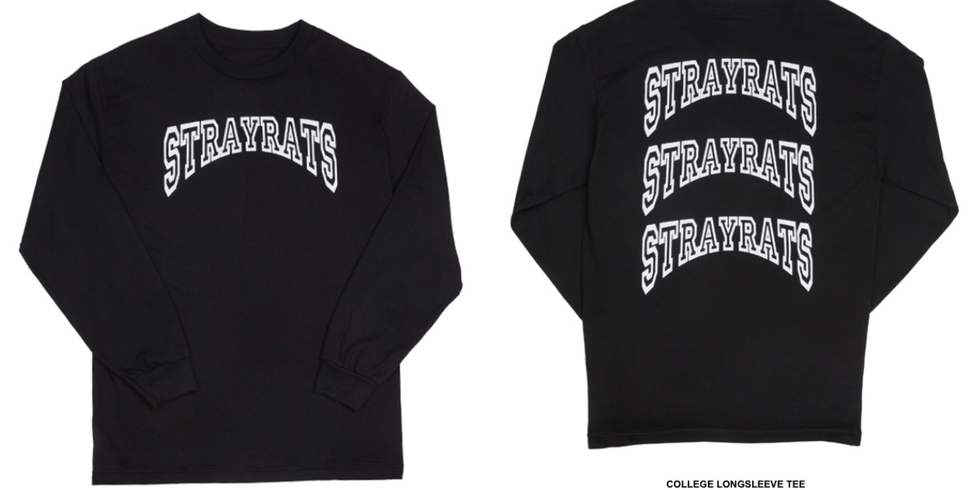 With 'Stray Rats' scripted once of the front of the shirt and thrice on the back, the College Longsleeve was definitely one of my more favorite pieces of 2015 from the Fall/Winter delivery. The Safety Yellow version was what caught my eyes more, but the black and white soon came to resonate with me... because I tend to always get the yellow edition of a shirt if it's an option.
7. Youth Crisis Ringer Tee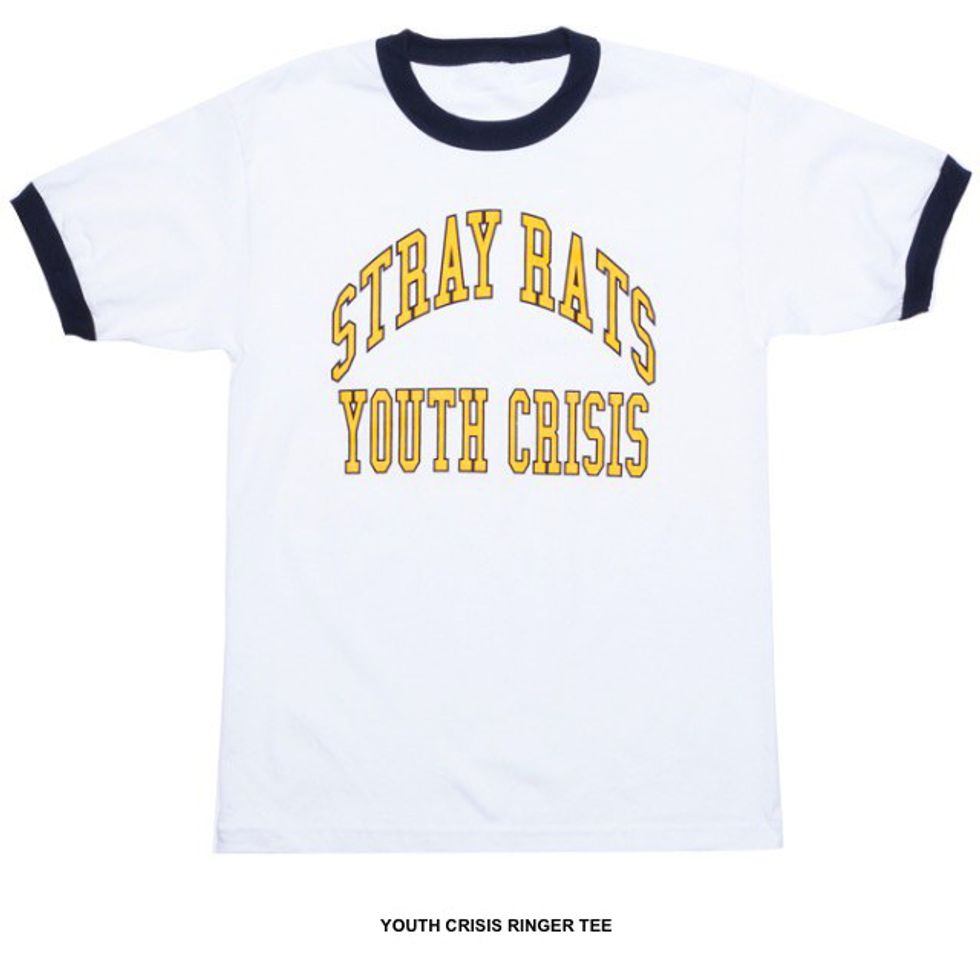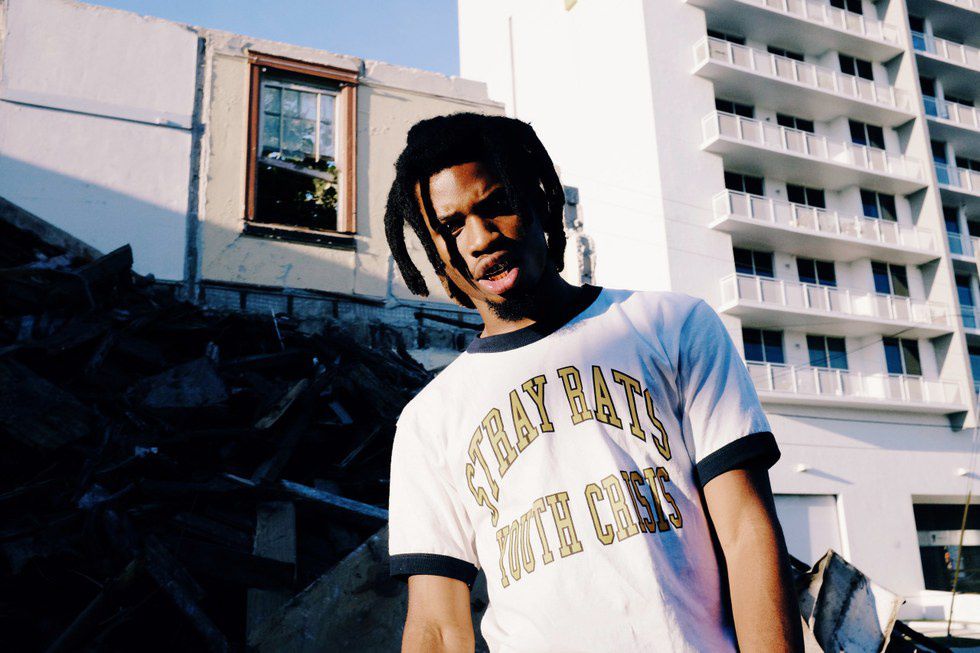 This gem is from the Spring '15 collection. While I did like it from the jump, the pictures don't fully suffice. It may look good in picture, but it looks great when worn.
6. Rat SRSB Logo Tee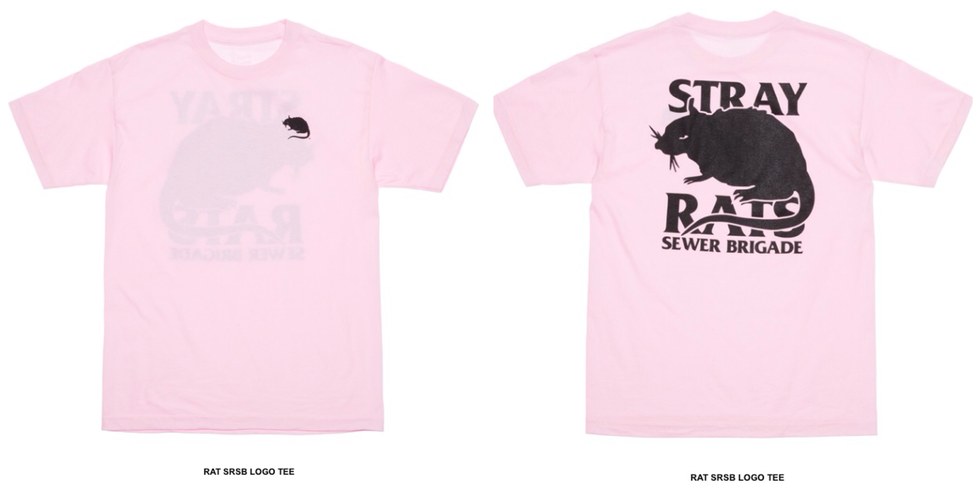 Anything with a large Rat graphic deserves an automatic cop. The pink colorway only made it better. Summer '15.
5. Big Logo On Champion Gym Short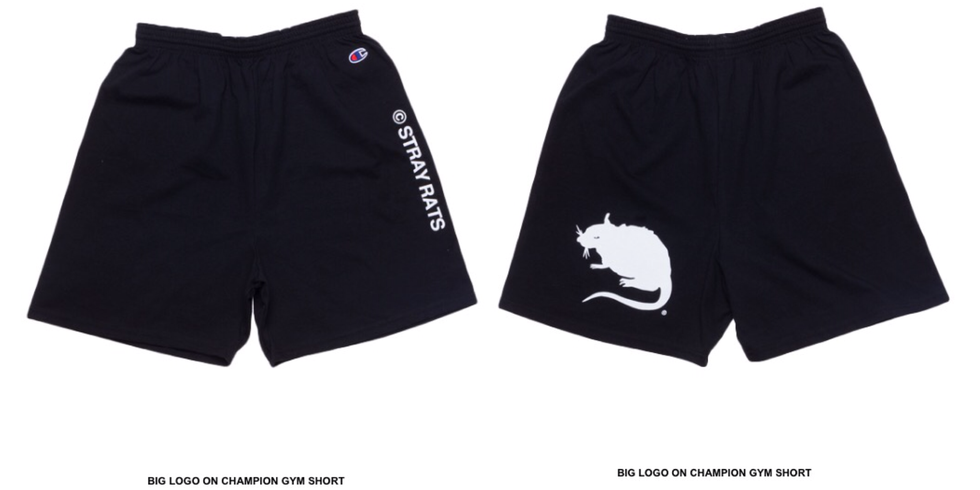 I really missed out on this piece from Spring '15. I've got a penchant for gym shorts, the Champion brand, and Stray Rats. These would've satiated me.
4. Registered On Champion® Pullover Hoodie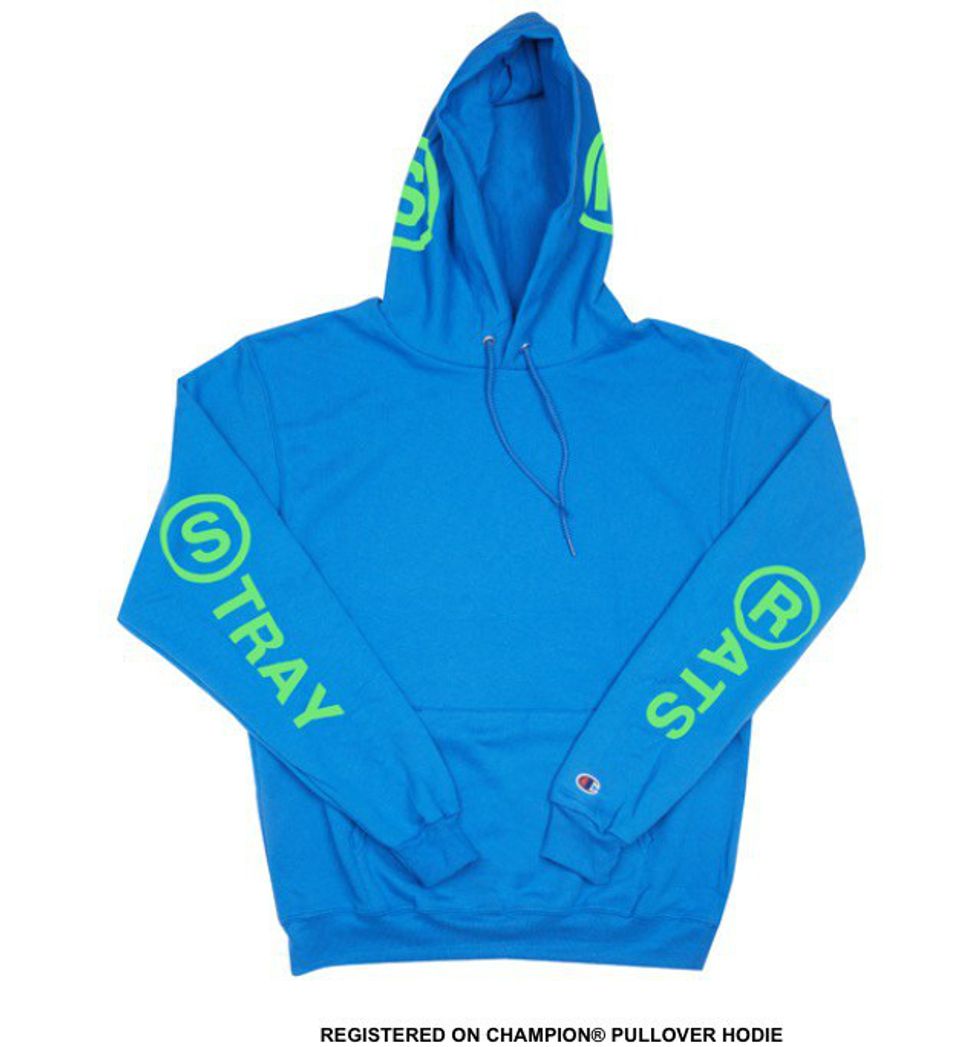 If you even need a description... this wasn't for you. Fall/Winter '15.
3. X-Ray Longsleeve Tee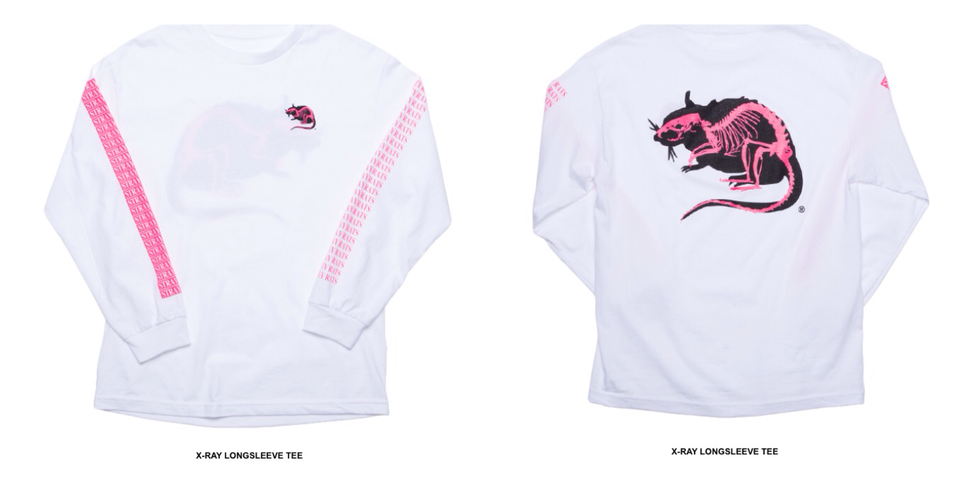 Fun fact: This was the last purchase I made that came with stickers. The skeleton themed script and rat plus the loud pink colorway made this a solidified purchase. Spring '15.
2. Highest Prices Paid Tee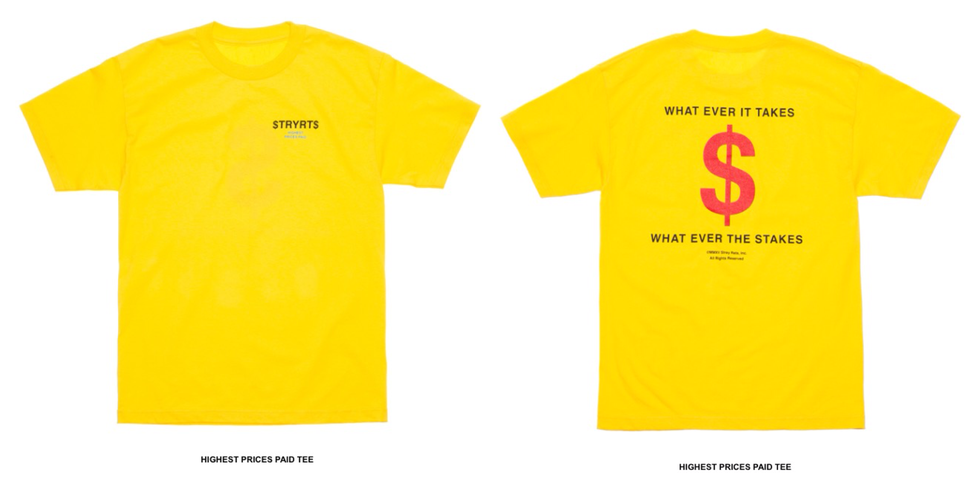 Definitely one of my favorite pieces from Summer '15. The color is loud, but the words and graphics overall pretty quiet. I don't know if it's the subtle blue on the front or the contrast of the red dollar sign on the back, but this tee commanded total attention.
1. Logo Tote Bag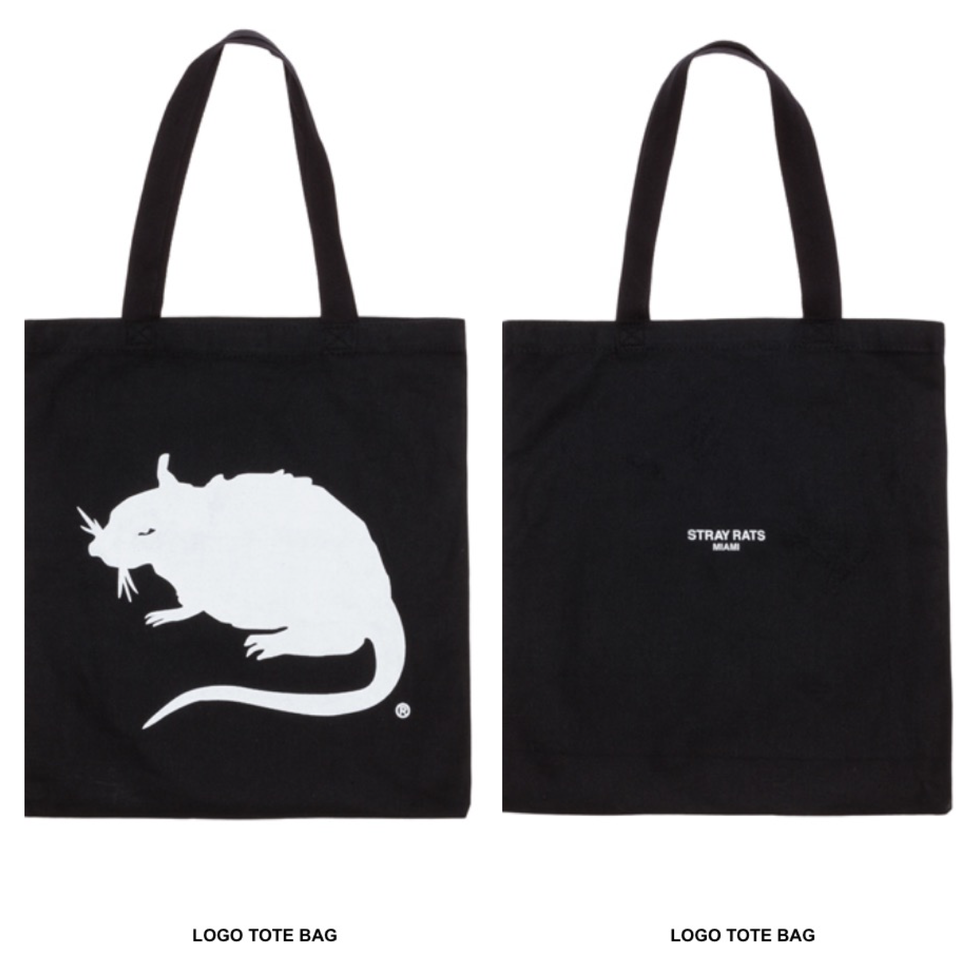 I love a nice tote. I abandoned all other types of bags a while ago and have only been sporting totes ever since. After my Macbook, this Stray Rats tote from Summer '15 is my favorite purchase ever. I regret not buying two because the one that I did buy is in heavy rotation and a piece like this honestly needs to be framed and preserved so future generations can put some respeck on its name.
When I say I want and wish nothing but the best for a fellow 305er in their respective hustle, I mean it. When I say I am proud of said hustle, proud is merely an understatement.
To check out Stray Rats' latest drop for Spring/Summer '16, head over to the preview/lookbook and the store to purchase.