While Mike Trout remains king of the American League, there is constant debate over who reigns supreme in the National League. Well, I'm here to tell you the answer.
2017 National League Rookie of the Year, 2018 NLCS MVP, future National League and World Series MVP...
Mr. Cody Bellinger of the Los Angeles Dodgers.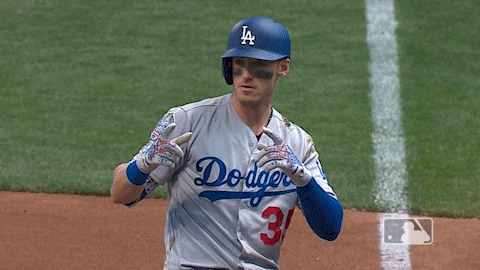 You might recognize him from the incredible diving catch he made during game four of the 2018 NLCS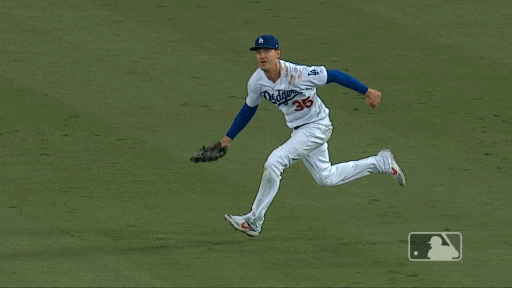 Or maybe you've seen his beautiful swing, which has made appearances in two straight World Series.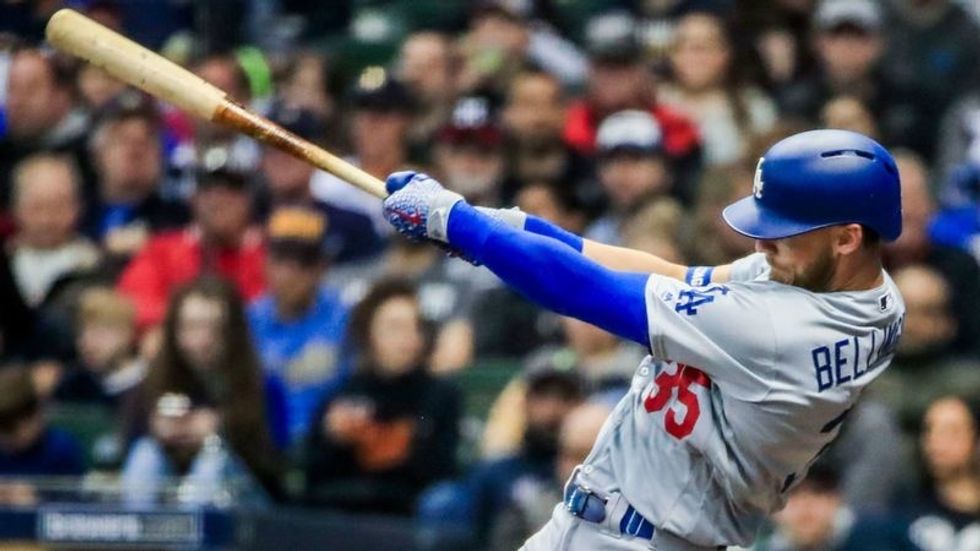 Belli, Codylove, whatever you call him, there's no denying that he is at the top of his game right now. In his third season with the Los Angeles Dodgers, Bellinger is firing on all cylinders.
According to Baseball Reference, as of April 22nd, Bellinger leads the National League with a batting average of .424. He also leads the league in runs scored (26), on-base percentage (.500), slugging percentage (.882), hits (36), and times on base (50). Bellinger is also second in the National League in home runs (11) and runs batted in (28).
First in home runs and runs batted in the National League is Bellinger's main competition for the NL MVP title this year.
Who is Bellinger's rival so far? Milwaukee Brewers center fielder and 2018 National League MVP Christian Yelich.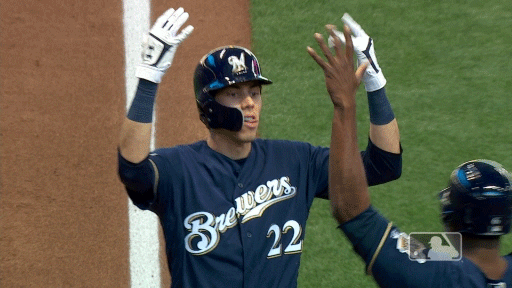 According to Baseball Reference, Yelich leads the National League in home runs (13) and runs batted in (31). The sports world is obsessed with Yelich, and it seems that whenever I turn on ESPN, they are talking about how he dominates the National League. A quick look at the stats reveals that Bellinger has a real shot at knocking Yellich off his throne.
Last week at Yelich's home field of Miller Park, it was Belli versus Yelli.
As the Dodgers faced off against the Brewers, all eyes were on Belli and Yelli to make big plays and take home the W. Bellinger shined in the outfield as he robbed Yelich of his 14th homer of the season with a leaping catch. Later in the game, Belli went yard himself, securing his 11th homer this season. Still, sports media fixated on Yelich's four homers over the course of the series.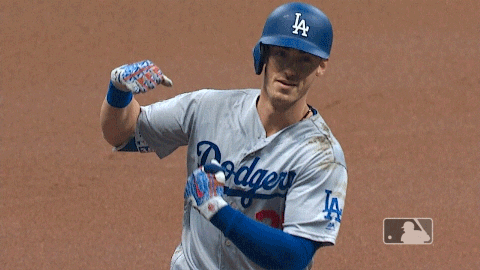 There's no denying that Cody Bellinger is clutch.
With his go-ahead home run in Milwaukee on April 21st, Bellinger became the second left-handed batter ever to hit a home run off Milwaukee Brewers pitcher Josh Hader. That homer came with 2 outs in the 9th inning and on a 1-2 count, allowing the Dodgers to ultimately claim victory over the Brewers and win the series. Bellinger hits dingers when they count, even blasting them out of the park when he's on the road, whereas all 13 of Yelich's home runs this season have been hit at home in Milwaukee.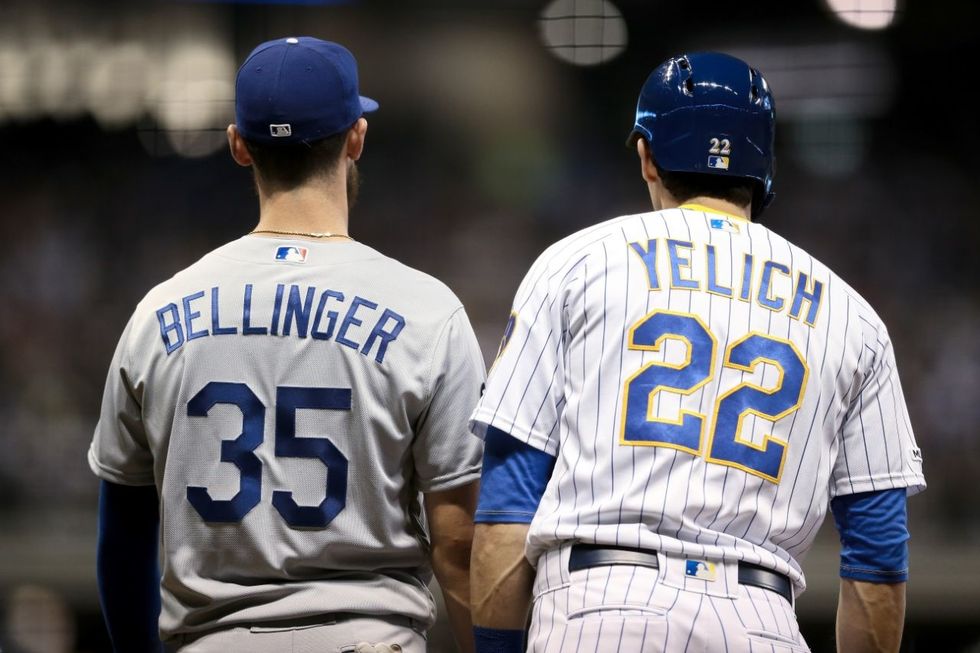 Bellinger has helped the Dodgers claim first place in the NL West.

The Dodgers currently have 15 wins and 9 losses, landing them in first place in the National League West division, thanks in large part to Cody Bellinger's skills at the plate. Without Bellinger's RBIs, the NL West picture would be looking a lot different going into May. It's still early, but if Bellinger can keep up this pace, it's possible that he could secure the NL MVP title. That is, as long as the media can stop talking about Christian Yelich long enough to give Bellinger's talent the recognition it deserves.
The stats speak for themselves. It's time to stop sleeping on Cody Bellinger.
Related Articles Around the Web