Well, it has been a little over a week since the royal wedding and we still are not over it.
On May 19, 2018, California born and raised Meghan Markle married Prince Harry while the whole world watched on. The couple wed at St. George's Chapel in Windsor. Millions watched the live feed of the ceremony that was shown on six USA news channels.
Harry seeing Meghan for the first time set every girl's expectations for her future husband very high. His exact words were "You look amazing. I'm so lucky," as he smiled ear to ear.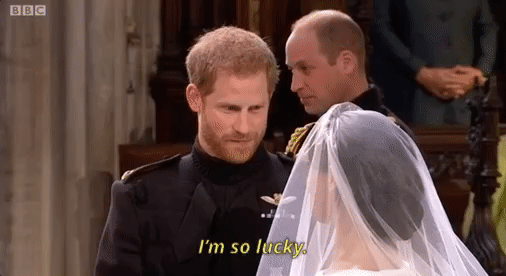 They made their ceremony their own by using traditional parts of royal weddings and other parts to incorporate Meghan's background. Like the beautiful rendition of 'Stand by Me' by the choir.
Meghan wore a beautiful Givenchy gown designed by British designer Clare Waight Keller. The stunning bandeau diamond tiara she wore was borrowed from the Queen's collection and was once worn by Queen Mary. Another special touch added to her look was her bouquet. The flowers were picked by Harry himself, including forget-me-nots which were the late Princess Dianna's favorite flower.
Due to her father not being able to make it Prince Charles walked her down the aisle the last half of way.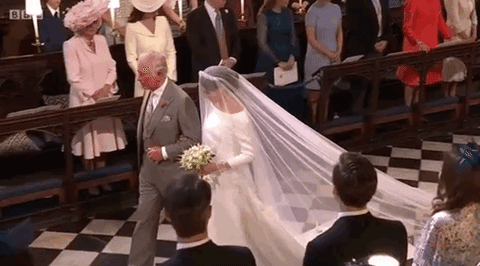 They stuck the royal tradition of not kissing inside the church. The first kiss took place right outside, as they were greeted by thousands of waiting people just dying to get a peek at the new couple.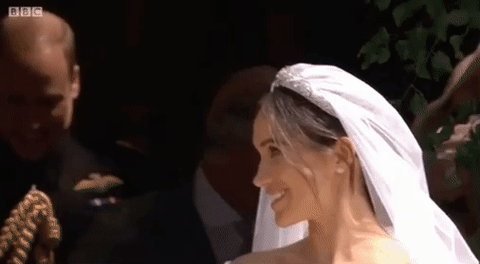 The wedding was nothing short of a fairytale. An American girl finds love in British royalty and they lived happily ever after as the ride off in a horse and carriage. I mean could it get any more perfect?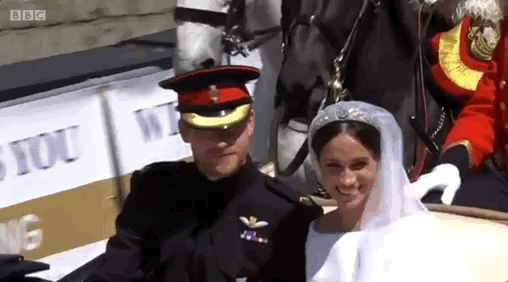 Congratulations to the Duke and Duchess of Sussex!