I'm here in college and SURPRISE I started smoking cigarettes. The only reason was because I became super bored. When you're a five-minute walk from your job, your extracurriculars, your classes, the gym, you can really save a lot of time. I had been "exposed" to cigarettes when I hung out with my ex-boyfriend who smoked somewhat regularly. I thought they were disgusting, but look at me now! I succumbed out of pure boredom and maybe an aching to make friends like me. I started smoking unfiltered, hand rolled cigarettes. I have always been turned off to filtered cigarettes (especially traditional red Marlboros). I had a friend that smoked those when I hated cigarettes and the smell nauseated me. But for some reason, the richness of the hand rolled cigarettes attracted me. I mean who doesn't like the smell of fresh tobacco.
So the cigarettes I'm reviewing today are a combination of whatever I could trade for on my campus and whatever I had in my drawer (it took me awhile to find filtered cigarettes I liked). The cigarettes are in order from lightest to richest and then menthol last. Here is a dumb quick pic of me smoking cigarettes to prove I did.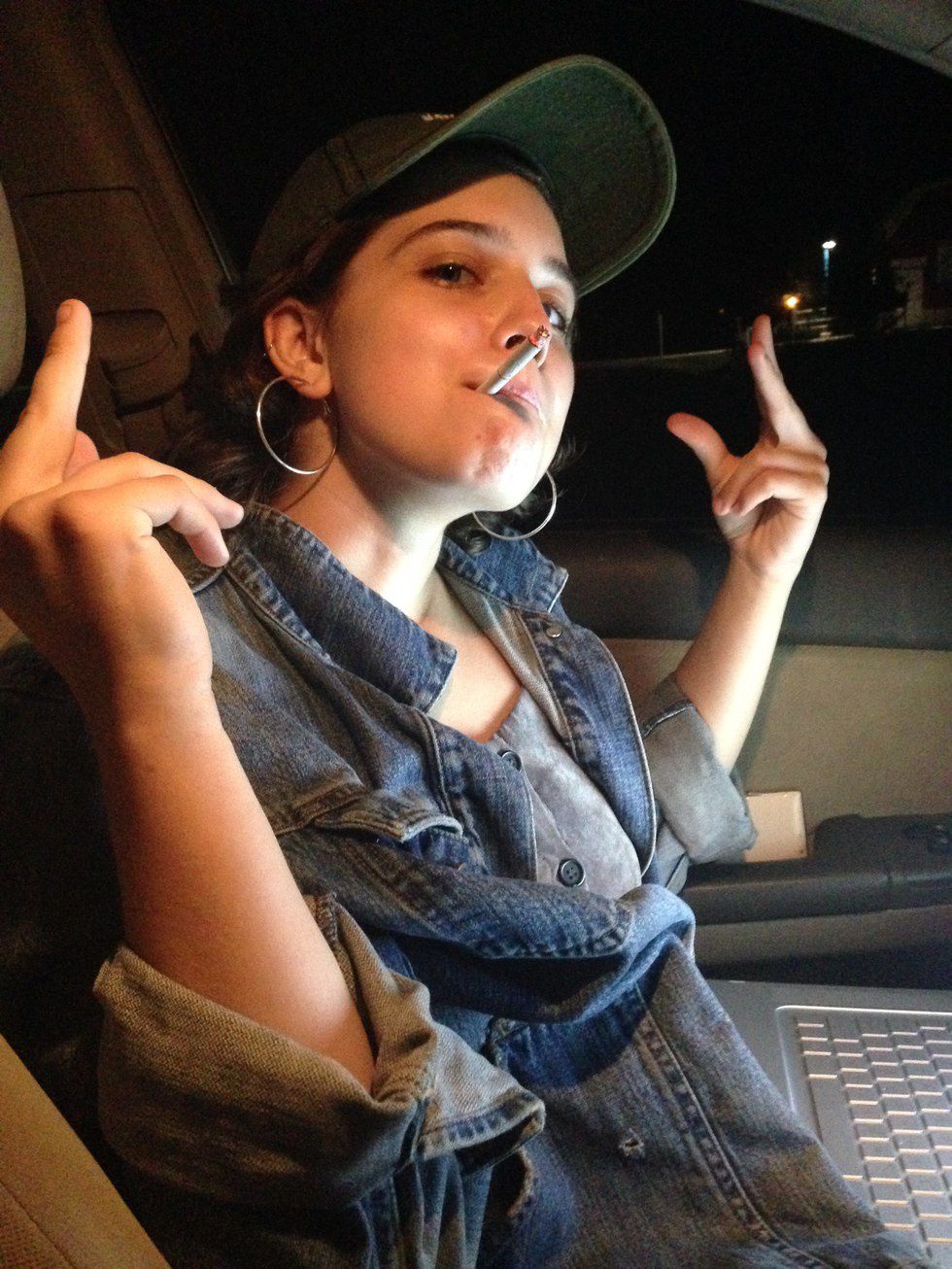 Yellow American Spirits: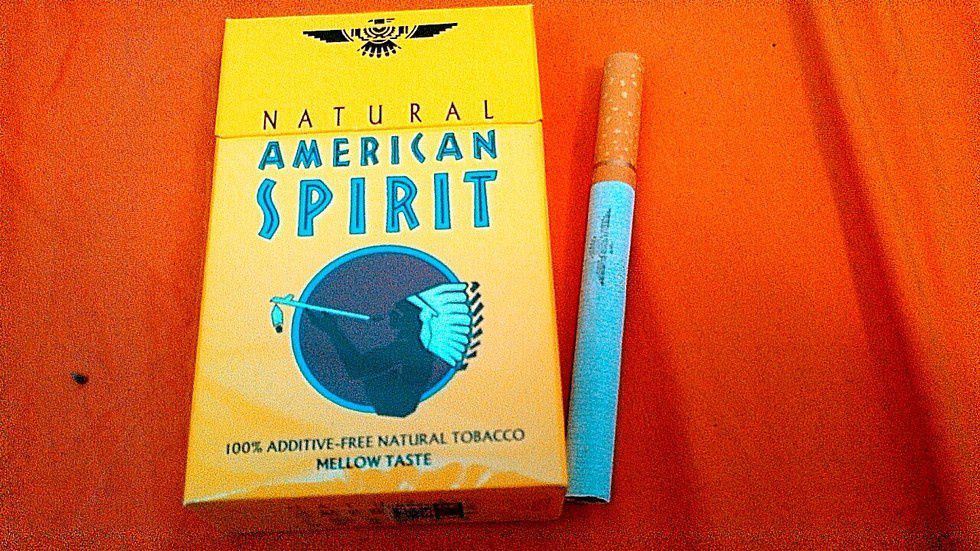 These were the first pack of filtered cigarettes I ever bought. I knew that I wanted American Spirits because they're known for their richer, natural tobacco. I went to the counter and asked for American Spirits and she just replied, "Do you want the yellow?" and I just shrugged. I didn't care, I just knew I didn't want menthol. I found out later they're "mellow." I smoked five in one sitting and it felt like nothing, like smoking air. Not for me, but if you like light cigarettes but still want a rich taste--I recommend these.
Marlboro Special Gold Blend: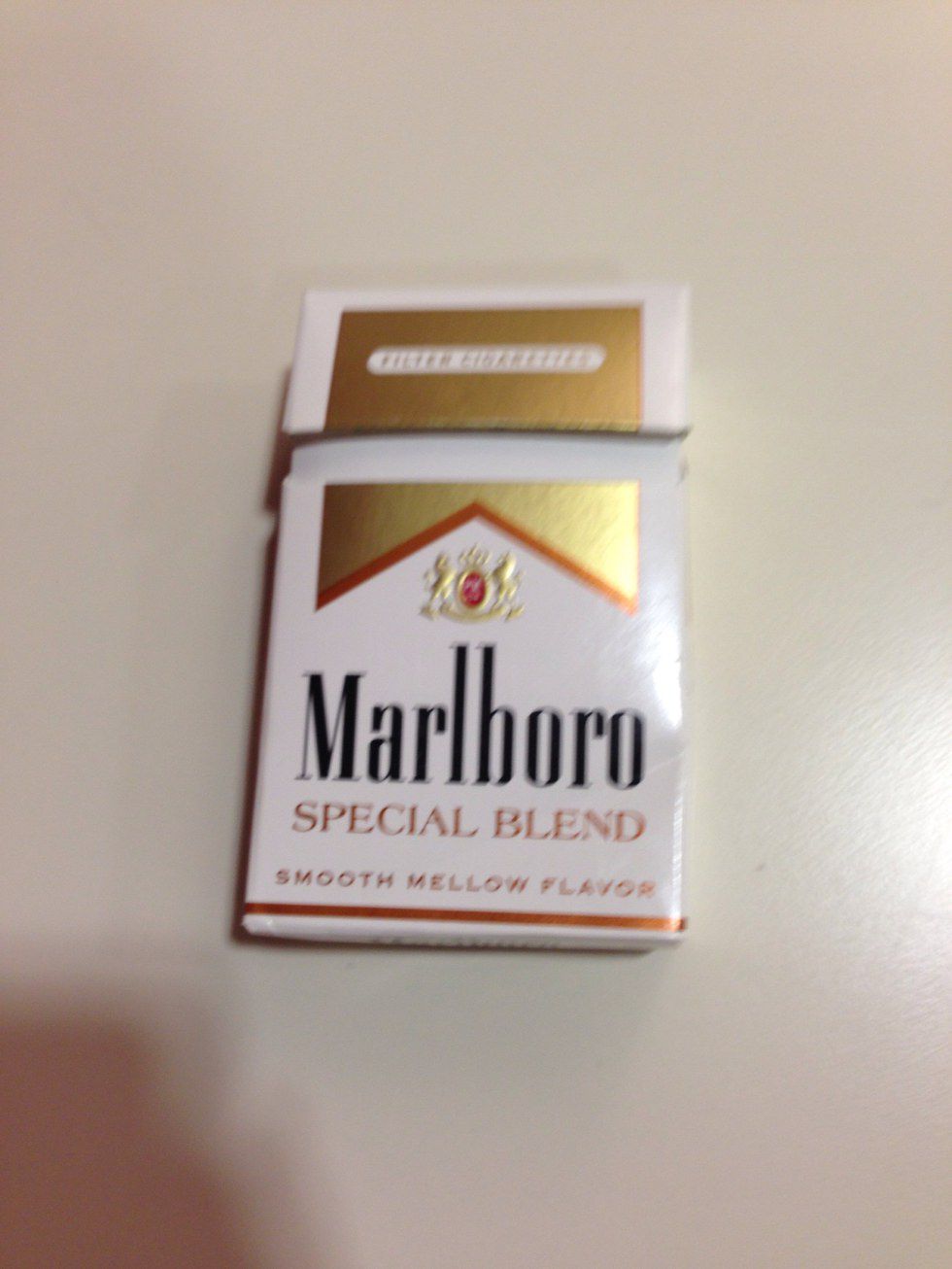 I'm extremely biased when it comes to Marlboro because I've always hated them. Like I said earlier, one of my good friends smoked Marlboro reds and I just hated the smell. The smell was so different than what I had ever smelled before; the smell of Marlboro reds was nothing like the loose tobacco I was buying. It was basically the same with these. They are very nutty. It's also a very subtle, light tobacco blend. To me, it tasted like smoking all the chemicals in the cigarettes too which is something I don't like. Again, I think that about all Marlboro. Not a fan.
Camel #9: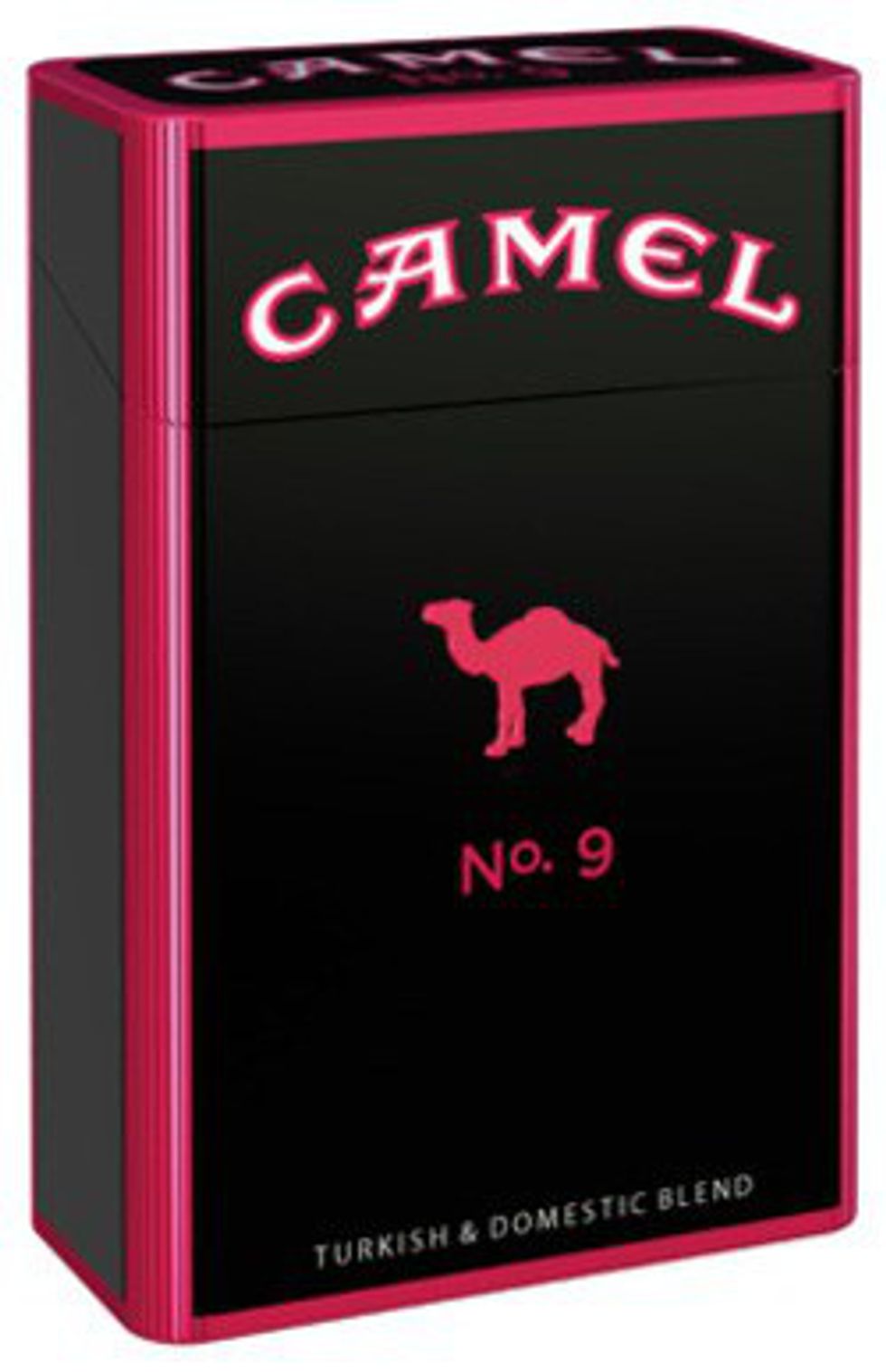 These made me feel weird. Mainly because they remind me of when BIC did their campaign with "Pens for Her." Basically, they took black pens and made them pink and charged more money for them because they're "for her." Yuck!! I don't want to support anything like that. I don't need a "feminized" cigarette. The cigarette wasn't bad, though. It is just so perfumey and fruity smelling. Without it even burning I could smell how fruity the tobacco is. Again, I wouldn't smoke these because the whole "cigarettes made for woman" turns me off.
American Spirits Black: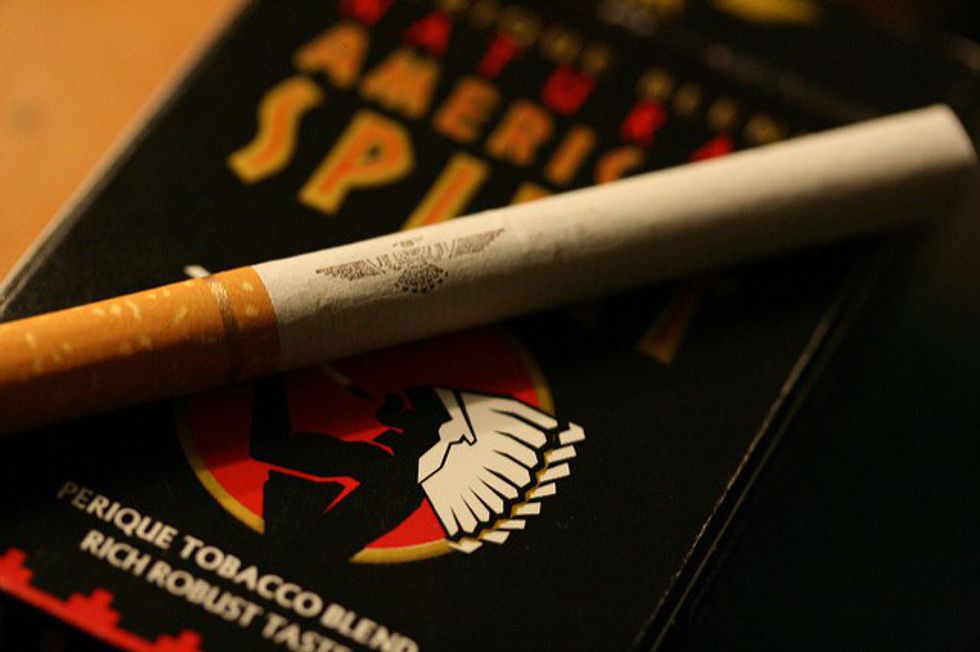 I love these things. They're so rich and you can smoke one and be done for the whole day. They're rich and smokey. When I look at the pack and the smoke the cigarette, I think about a beautiful red, brown, and black den with brown leather seats and the aroma of whiskey and cigars. They've got a spicy taste to them because they're made of perique tobacco aged in an oak barrel. The downside is they have 2.02 mg nicotine which is A LOT compared to the yellows which are 1.30 mg. If you have a taste for strong cigarettes, I highly recommend.
Norwegian Shag: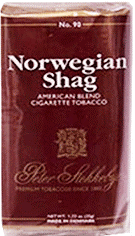 There are a lot of loose tobacco types out there: Stockholm, Turkish, Danish, Amsterdam, and more. But I'm just going to cut to the chase and tell you which one is the best. The Norwegian Shag is the best. If you're interested in making spliffs or rolling your own cigarettes, I recommend Norwegian loose shag. It smells like golden raisins. It's not as overpowering as some of the other loose tobacco too which is honestly the best.
Camel Crush: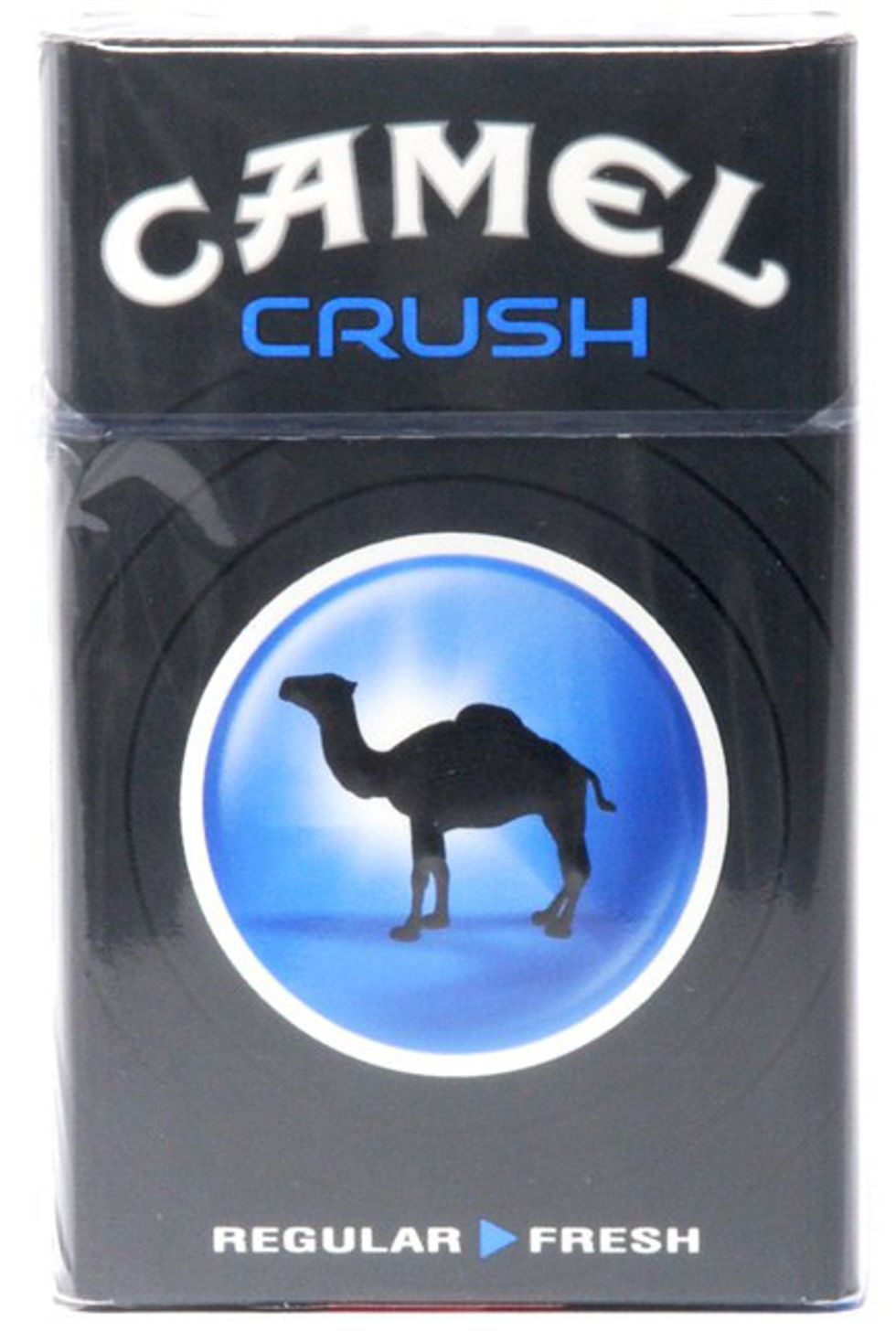 Basically, these have a small pill that you can crush to get the menthol taste. That's how they get their name. Without the "crush" they taste like most generic cigarettes. There was nothing special at all about them, but seriously when you crush that pill to get the menthol...How minty it is is crazy. This is a cigarette for people who don't really like cigarettes. I think most menthols are like that but especially this one. I would only smoke one of these if I already smoked a ton of cigarettes, but I still wanted more cigarettes but I was tired of the taste of cigarettes. Which wouldn't happen...
Newports: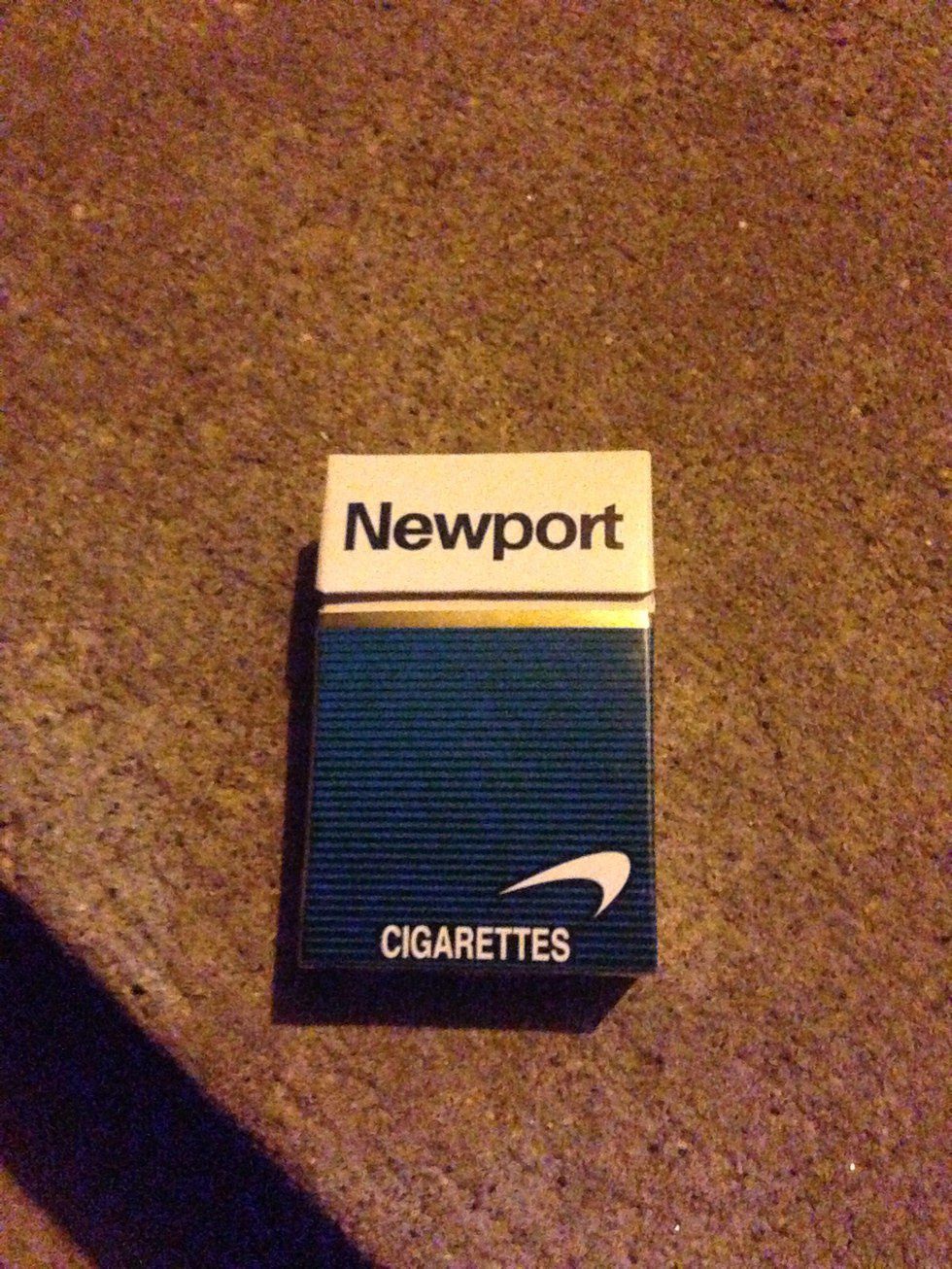 Nope. The first cigarette I ever smoked in 7th grade was a Newport. It just reminds me of my childhood because my next door neighbor (who was only two years older than me) smoked these and gave me one to try. It's not like the Camel Crushes. When smoking the Camel, it is like I'm smoking a stick of mint, but with the Newports it's a smokier flavor and a subtle mint flavor. I don't like menthols, but I would smoke these over the Camel Crushes.
Yep, so those are my reviews! Enjoy your cigarettes, but don't overdo it!