I had the pleasure of being invited for to the #StandUpBaltimore Rally which took place at City Hall this Monday. A coalition for the transformation and the betterment of Baltimore. 75 organizations came together to represent that we are uniting for change. Organizations such as #BlackGirlsVote, Operation Hunger USA, AZIZA, PE&CE, K.E.Y.S. Development, and many more all had the opportunity to address the crowd. Reminding the people of Baltimore of their purpose, what their organizations stand for, and to demonstrate beautiful community leaders helping build up a better Baltimore. I had the honor of giving a speech representing a student at Coppin State University doing amazing things. However, due to some stage management difficulties I was unable to speak. I was still overjoyed to be at the event, and proud of myself for being well prepared. I still felt it was necessary that I still share my speech.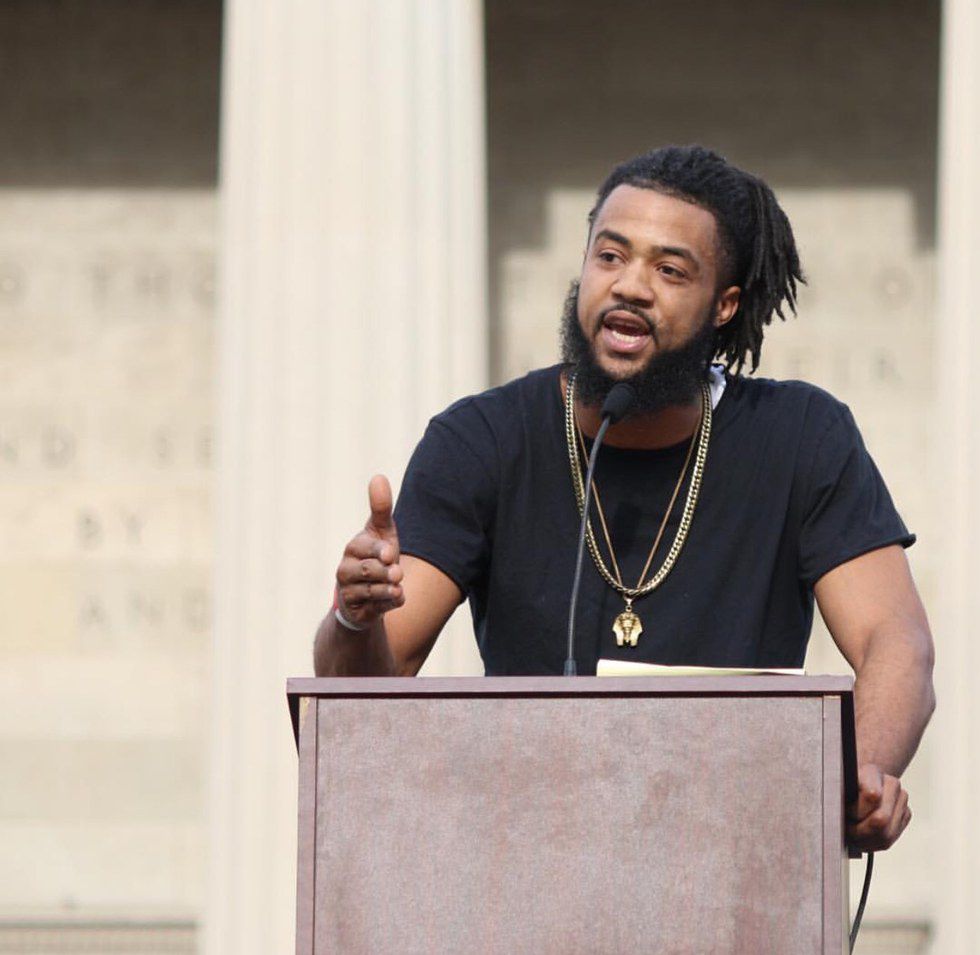 I had the opportunity of speaking one on one with #BlackGirlsVote. There main purpose is to influence Black Women to utilize their voting powers to address issues that affect women of color. Black Girls Vote has impacted the city in such a major way. Early voting numbers reached over 3,000 this year, twice as much as last year. Not a lot of women organizing bridging the gap between the lack of civil education. Baltimore get out and vote tomorrow!! Black Girls Vote even teamed up with Lyft on election to help women get out to the voting polls. Black Girls Vote is one of the many organizations that continue to inspire me daily.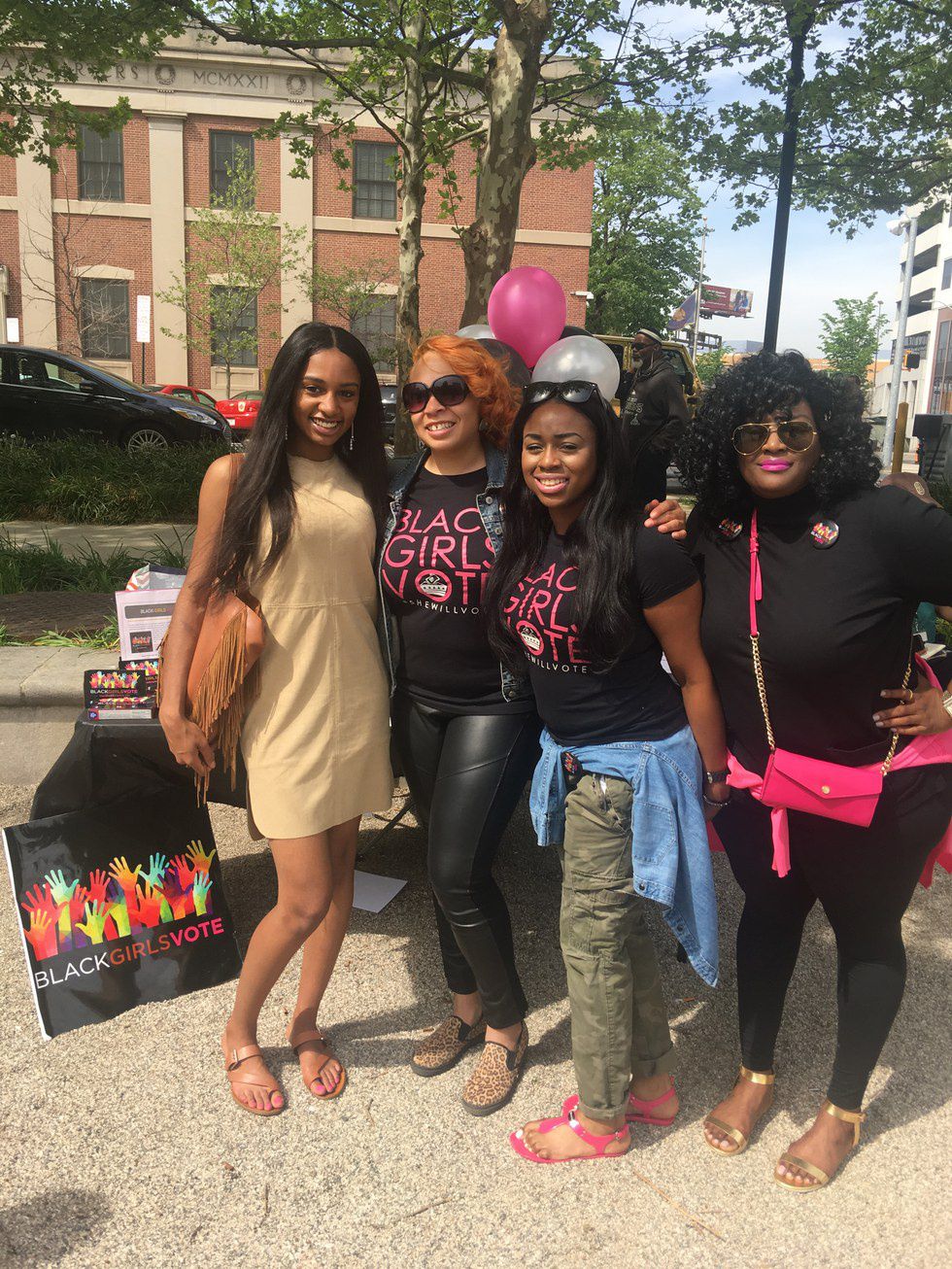 My name is Nadiyya McGill and I am coming to the close of my freshman year in college at Coppin State University. I have accomplished some great things here. I am an intern at the state's attorney's office for the city of Baltimore and also the Vice President of the class of 2019. When I first began learning about Coppin's history it opened my eyes to a world of new opportunities. I knew I could accomplish great things while at this school.
I remember getting accepted into Coppin State on the spot. My mother and father went to Morgan, it's where I was conceived. So Baltimore already felt like a second home to me. I ran full speed ahead with open arms into a city that I found was a lot like mine. In a crisis state, but with such a beautiful history. I saw the riots that took place steps away from my campus. The people that flooded the streets. The chaos that broke loose after another one of our black bodies was broken. America is breaking the black body and broadcasting it live. I have adopted the city, adopted the love, the passion, the determination to seek the same betterment for Baltimore that I would want for Philly. The two cities have caused me to think of positive organization and groups that I could create that could connect the two. Or ideas I can share with Baltimore from Philly or vice verse.
Last year, Baltimore was broadcasted in such a tragic state. We have risen. We the people are alive. We are powerful. We are still hopeful. We are still working towards unity. We are still uniting. We are still uplifting and we are still fighting for a social change.
I advocate the importance of consciousness amongst our African American youth through my social media, journalism, and public speaking. Our children are kings and queens. We have to help them recognize their power. Their true potential. That in any pile of debris a city full of persistence and triumph will still rise and amount to the world. We must stop waiting on a divine intervention to raise up our community and intervene with what has been going on. We must be the change we want to see and act.

When you teach a young girl to be confident you begin to teach a family. You teach her it is possible to stand up for her right you are teaching a whole city.
Stand up Baltimore and take your rightful place at throne. Thoughts are things if you believe it you can achieve it.
I believe we will continue to grow.
We will unite
We will conquer
And we will one day be whole again.
We are the world.
It starts with me, it's starts with you.
It starts with Baltimore