When Snapchat first added friend emojis, everyone was struck with immediate curiosity of what they meant. These emojis that appear next to a friend's username could mean a variety of things, from who replayed your snaps to being best friends. The most popular one of course is the coveted snap streak and the ultimate goal of getting to the 100 symbol (and beyond). But what if I told you this was all a facade and each of these could be changed to any emoji you desired? It's true!! Your snap flames could be a streak of aliens or pizzas and your best friends could be labelled by a middle finger. With endless possibilities lying ahead here's the secret to changing up the emojis (because who even likes the yellow heart?).
First, swipe up to click on settings and scroll until you see "Manage" under the Snapcash option.
Side note: Does anyone actually use Snapcash? Because when first released most people jump to a suspicious conclusion that complimented the concept of a "quick pic" that could soon disappear forever.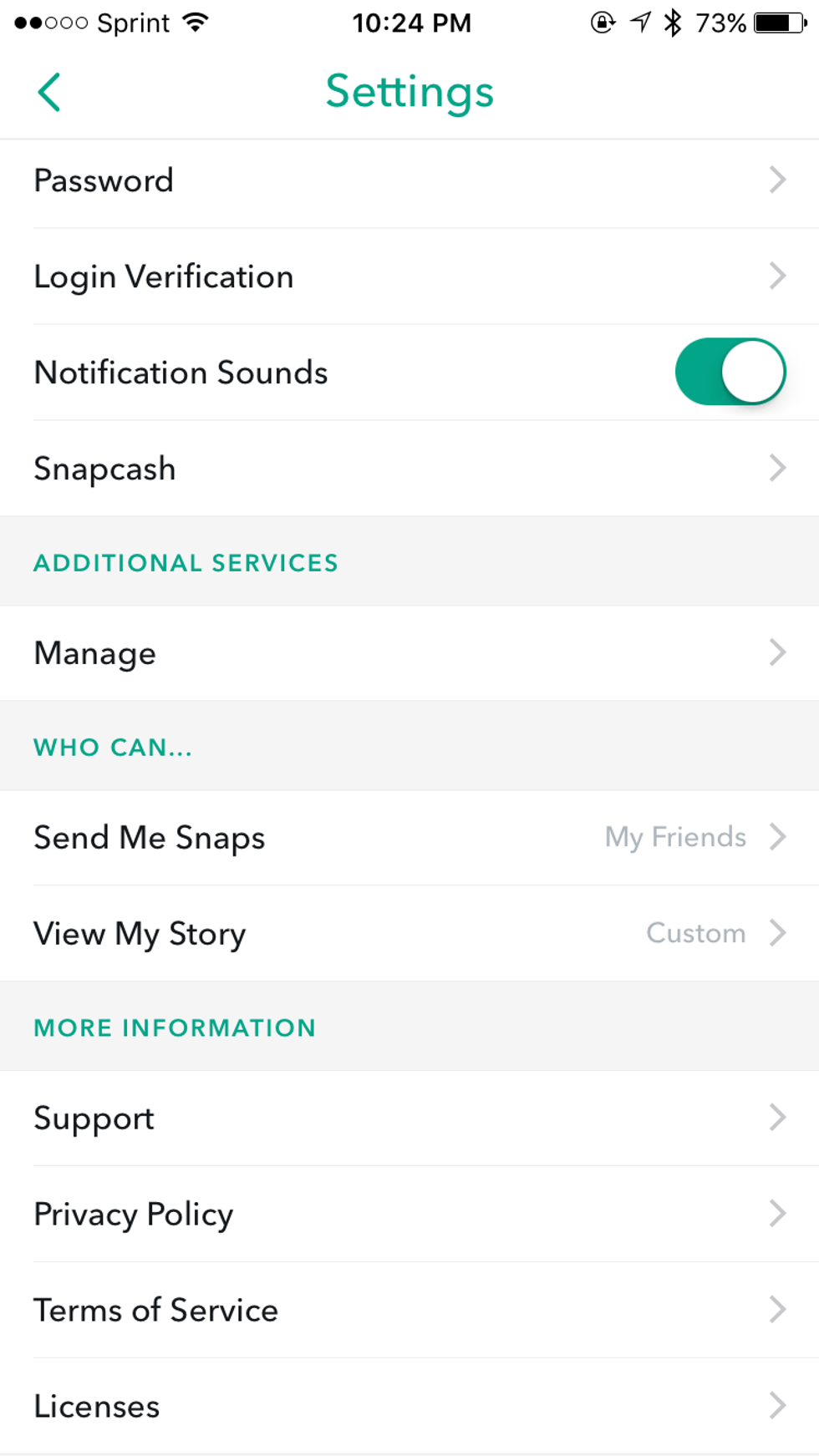 Once in the "Manage" tab look for the "Friend Emojis" selection.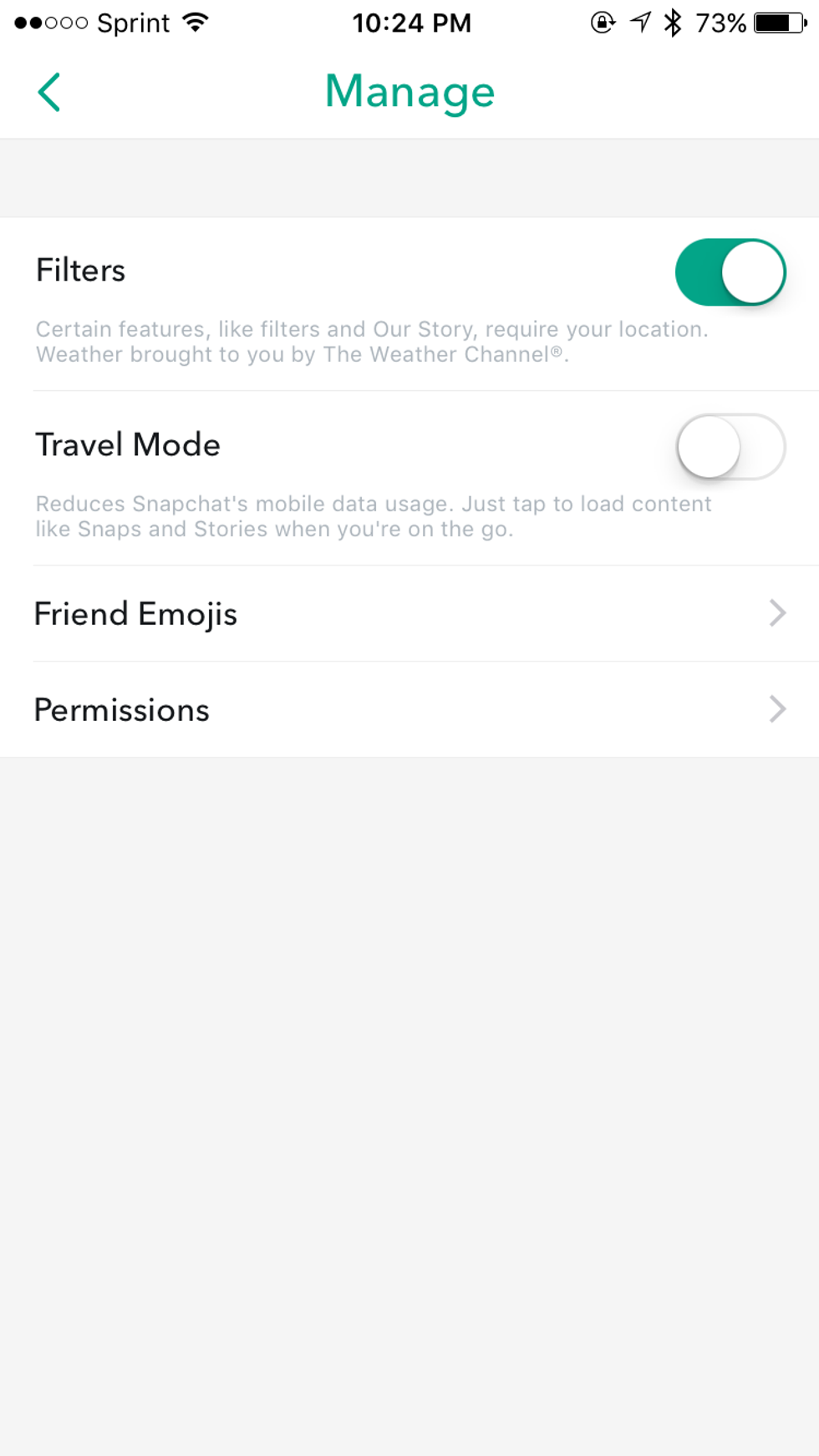 After clicking on the tab all of the friend emoji options (and explanations!!) should appear to allow you to click on each and choose among all the emojis to change it to!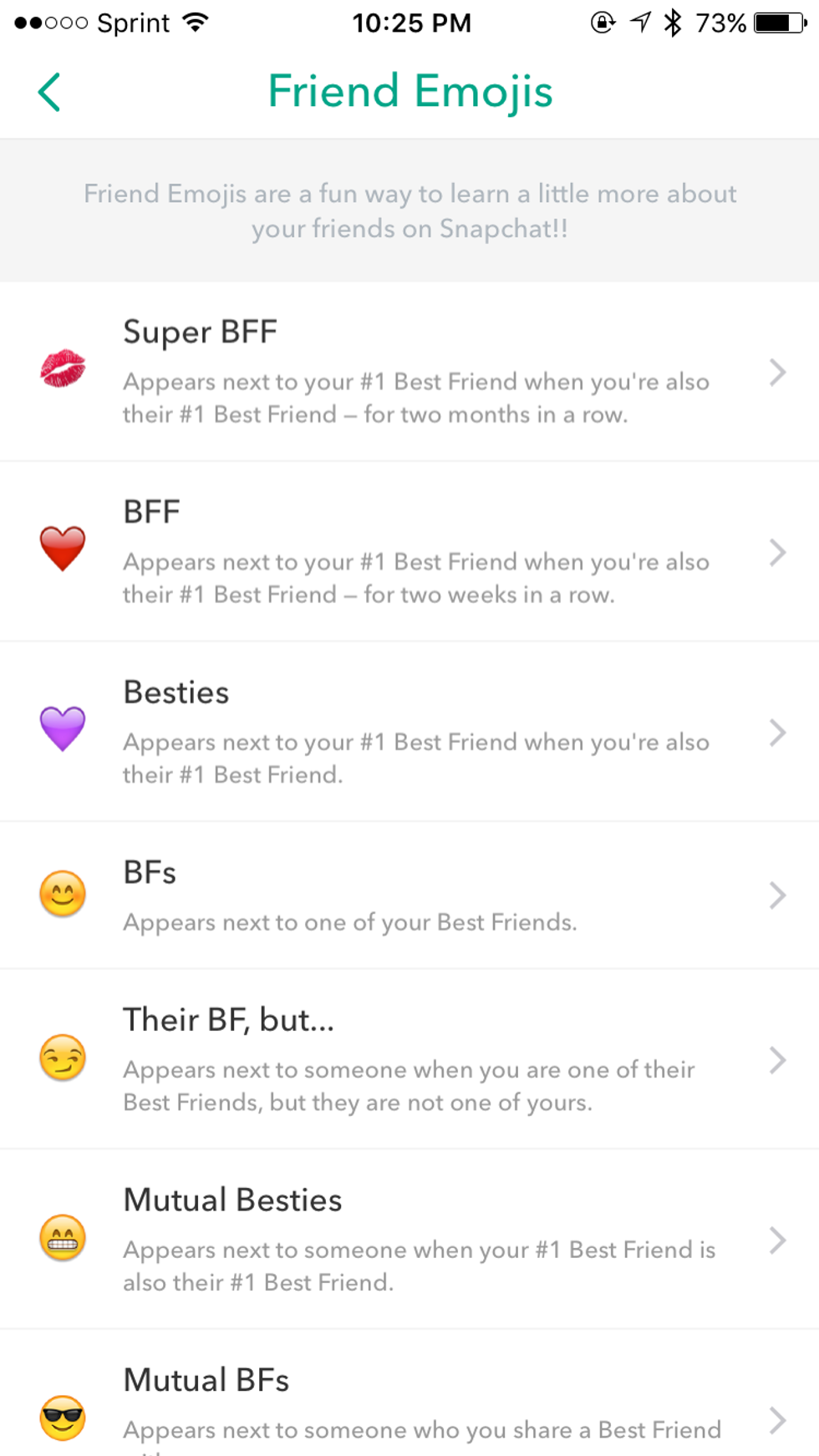 Have fun trying out new emojis for BFFs and Snapstreaks! (Pizza will be the new flame snap streak trend just you wait.) If you ever decide you like the original emoji options better, you can scroll to the very bottom of the "Friend Emojis" tab to reset to default for all.
Another emoji feature Snapchat has recently added is similar to the checkmark verification on Twitter. Any story with a random emoji, from food to animals to random symbols, listed beside it are considered 'officially verified accounts'. Snapchat announced that this new addition has only been rolled out to a select group of snapchatters, but over time will become more widely available (very similar to Twitter's process). The best part is that each celebrity or public figure's emoji by their story is unique (with a few exceptions such as the pizza emoji). For example, next to Justin Bieber's story you will find the praying hands emoji (or high-five if you're weird like that) while Rihanna has the balloon.
While these emoji features on Snapchat are not exactly current news or breaking headlines, they are somewhat hidden to most users. With this quick guide you will now not only understand what all the random emojis next to various usernames mean, but have the ability to change them too!