Imagine this: it's snowing in New York City and you just walked from Fifth Avenue to Sixth instead of heading down towards Fourth. The snow is really starting to come down now, pelting your glasses so much that you have to take them off to see. You're trudging back up Twelfth Street, passing the Strand (which, sidenote: you should make sure you go back to) and then you finally see it — S'Mac.

S'Mac is a restaurant in Manhattan that specializes in macaroni and cheese.
And if that wasn't enough, they have fancy mac and cheese.
My roommates and I may or may not have made the trek described above, but it was worth it. Here's what we got and what we thought about it:
Nina - Mediterranean
Nina ordered a mac and cheese dish that placed emphasis on "goat cheese, sauteed spinach, kalamata olives, and roasted garlic."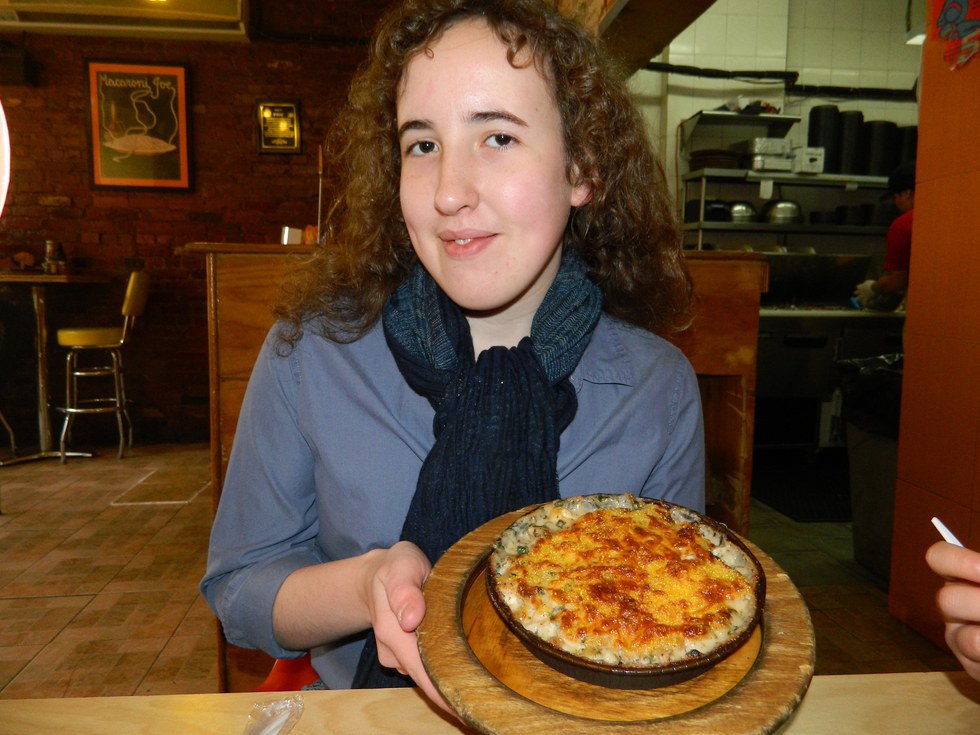 She particularly thought "the ingredients made it interesting," which is why she liked it so much.
Hayley - Build Your Own, Gluten/Dairy Free
Hayley is the pescatarian, gluten and dairy free roommate. While she was not too excited to go to a place that serves a dish that is typically none of the above, she was happy to find out that they had options for all dietary needs! She ordered gluten-free and dairy-free mac and cheese with broccoli and tuna.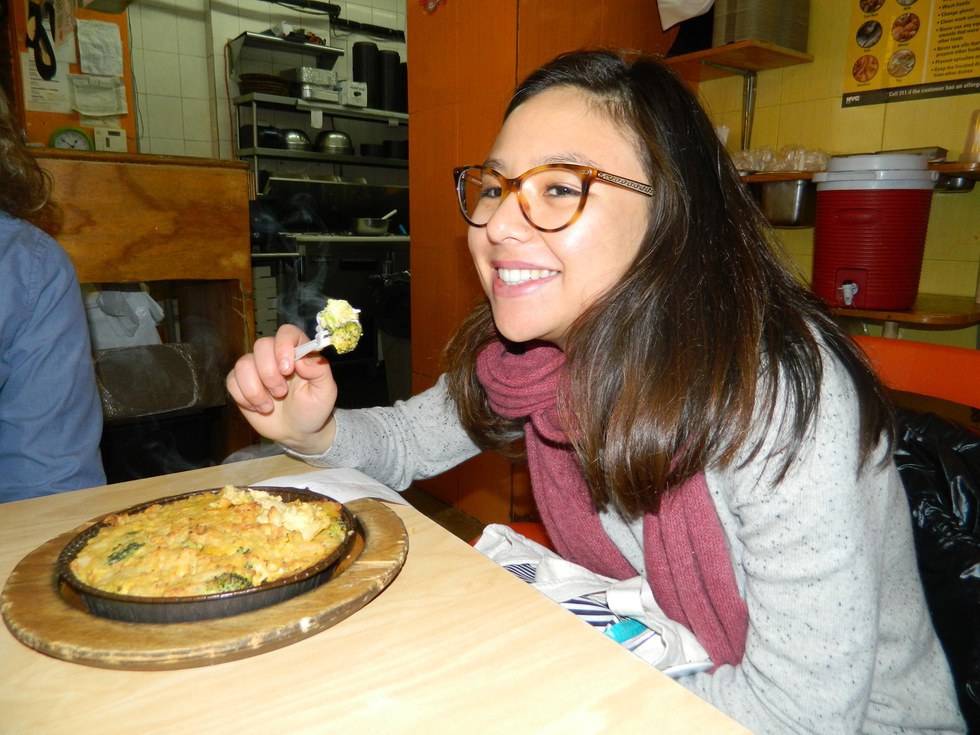 Soon Il - Four Cheese
Cheese, cheese, cheese, and more cheese! It included "cheddar, muenster, gruyere and a touch of pecorino."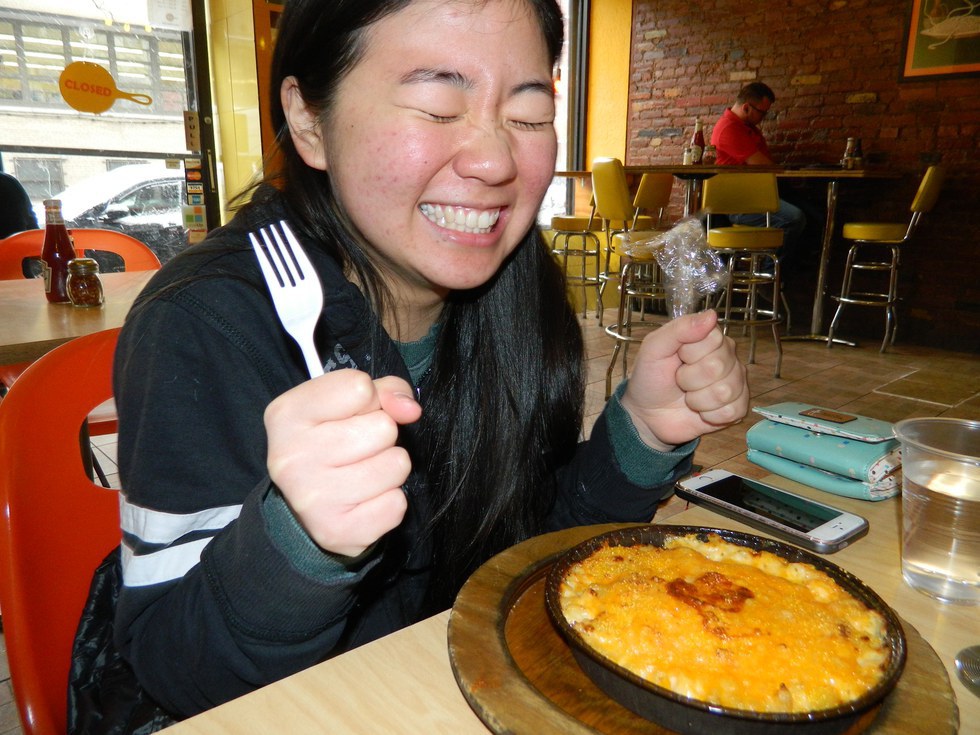 Destiny - Napoletana
I went back to my hometown roots and chose a pizza style mac and cheese, complete with "fresh mozzarella, roasted tomatoes, roasted garlic, and fresh basil."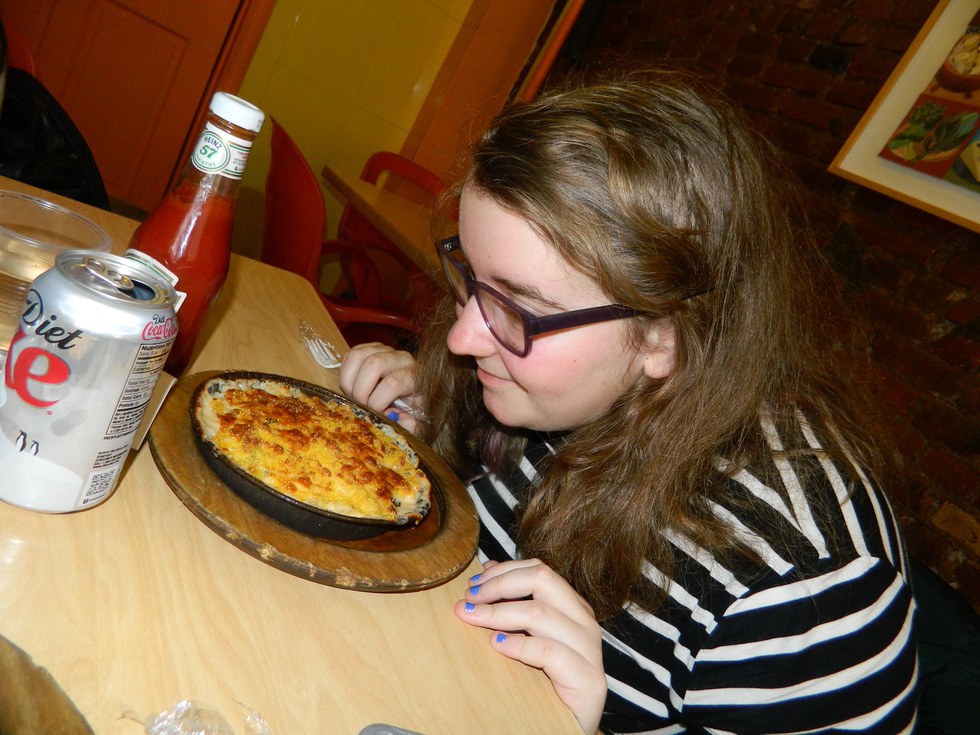 The garlic really added flavor to the dish, and the dish was fabulous. Only downside? I wish I could've eaten it forever.
Cover Image Credit: Destiny Eisenhour