October, the month the leaves change color, children pick out their Halloween costumes, and Breast Cancer Awareness Month takes place. Did you know that it is also the month animal lovers celebrate international Sloth Day? Yes! That's right! Sloths - those animals that take forever and a day to move around and are most likely sleeping when you see them at the zoo...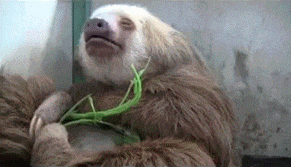 Maybe you haven't heard of this majestic creature, but I'm pretty sure you've seen them in commercials for Disney's "Zootopia," which featured a sloth as one of its main characters.
No this is not a picture, wait for that smile...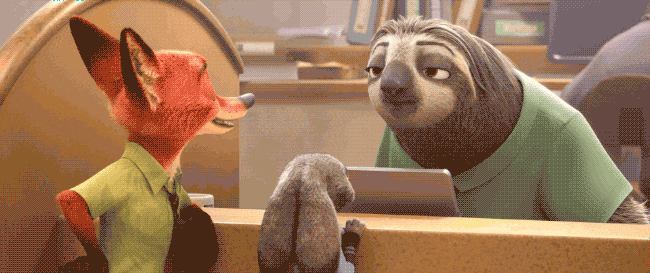 On October 15th, Van Saun Park Zoo celebrated international Sloth Day to bring awareness about sloths. I attended the event and got to see not only one, but TWO of them move around their cage and eat a couple mangoes:
Here are some Fun Facts about these lazy creatures:
1) There are two types of sloths: Three-toed sloths and Two-toed sloths.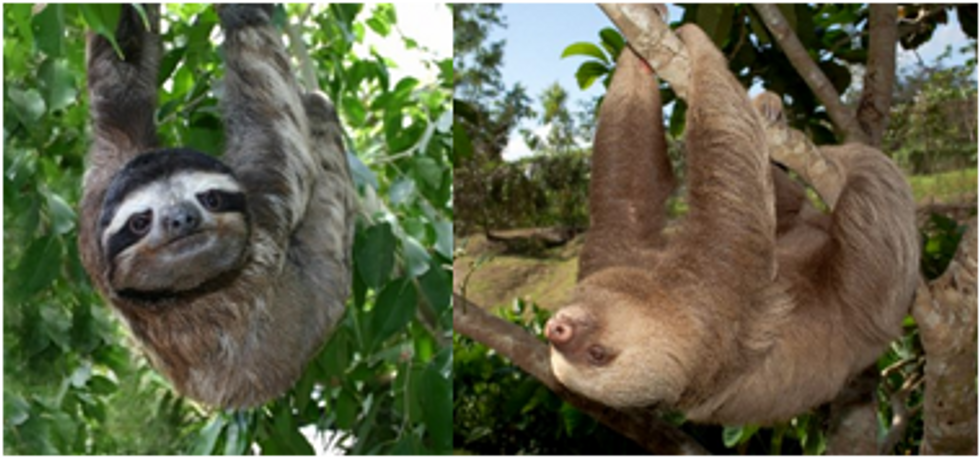 Although all sloths have three toes, their two front toes will determine which species of sloth they are. Three-toed sloths, are typically smaller than Two-toed sloths and move much slower.

2) Sloths are tree-dwelling animals that hang upside down most of the time.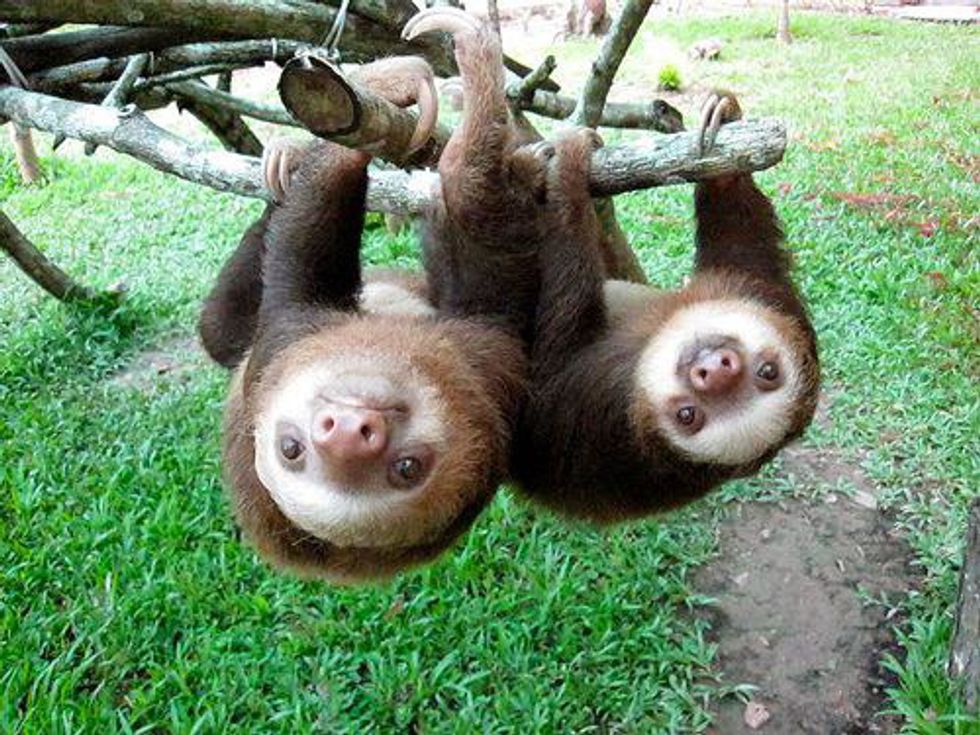 3) Sloths are mammals that are not closely related to monkeys, which is what most people believe that are cousins of, they are actually closely related to armadillos and anteaters.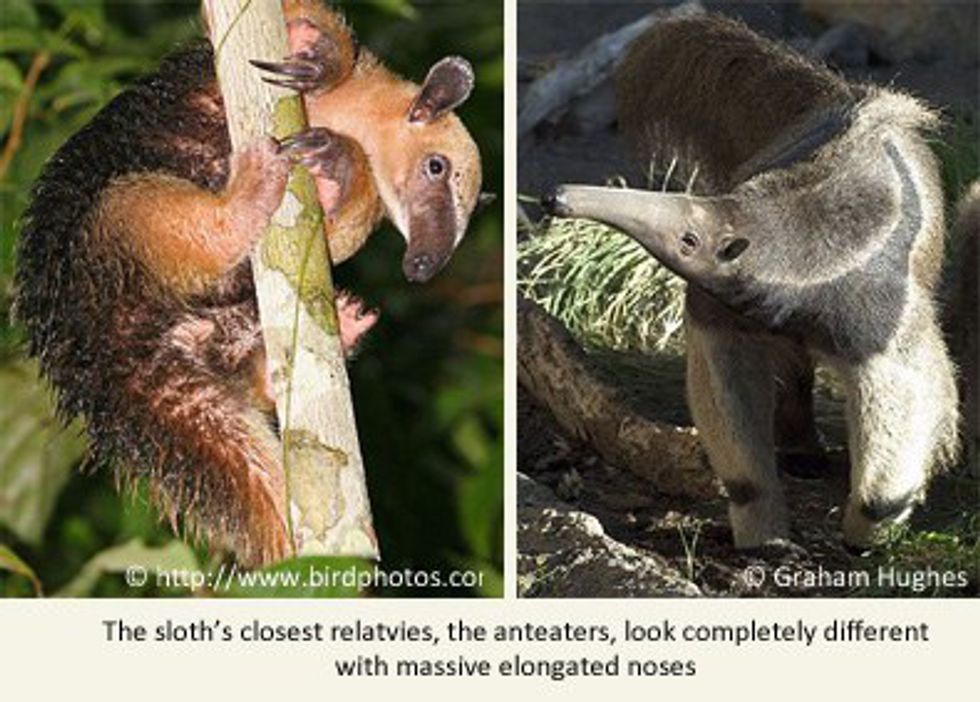 4) Baby sloths are EVERYTHING: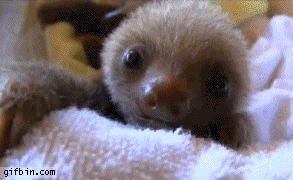 So the next time you go to the zoo, make sure you ask if they have a sloth and check out if they are exploring their environment or just continuing their four-hour nap...