Welcome back
Sign in to comment to your favorite stories, participate in your community and interact with your friends
LOG IN WITH FACEBOOK
Report this Content
This article has not been reviewed by Odyssey HQ and solely reflects the ideas and opinions of the creator.
Subscribe to our
Newsletter
Featured
We are walking a dangerous road with AI
203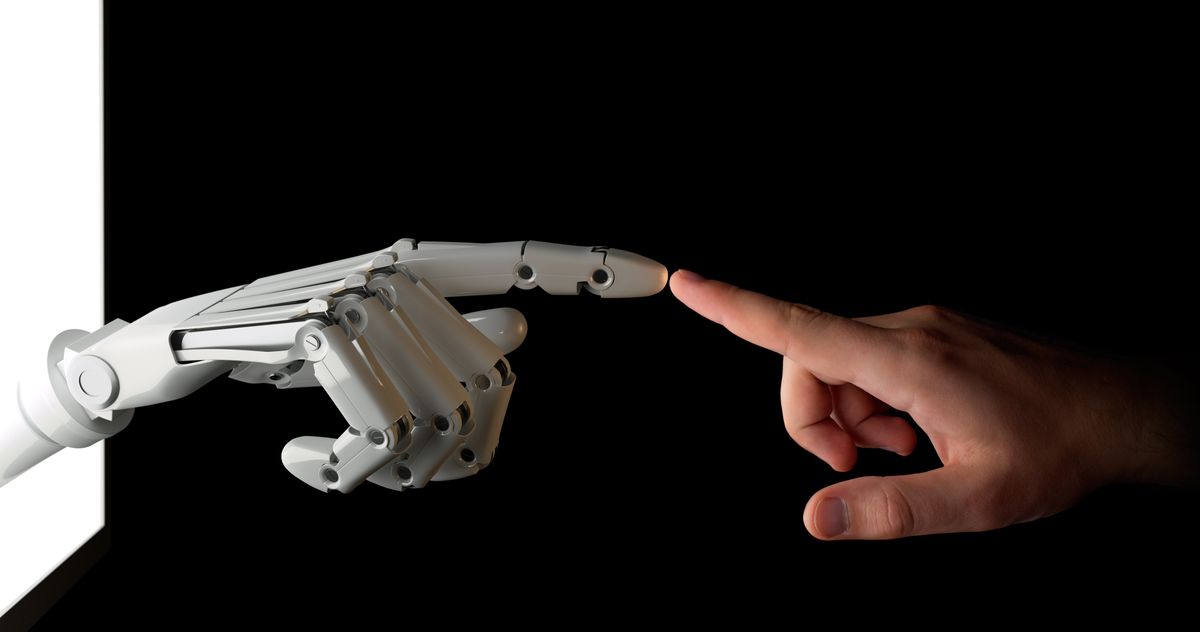 "Alexa, I want the truth."

The AI era is has arrived.
For those who don't know who Alexa is, she is part of Amazon's Echo, a hands-free speaker you control with your voice and is getting smarter every day. Some will tell you this marks the onset of an AI [artificial intelligence] led revolution. The demand for engineers and coders has reached an all time high as companies look for new ways to innovate in the realm of artificial intelligence.
In 1965, Gordan Moore introduced a hypothesis that would set the tempo for our modern digital revolution. From careful observation of a developing trend, Moore theorized that computational power would increase dramatically, while simultaneously experiencing a decrease in relative cost, at an exponential rate. In other words, Moore's law claims that the overall processing power of computers would double every two years. His observation became the golden rule for the tech industry, and a starting point for innovation within the applied sciences. For fifty years, the industry followed his rule, however, the tables have turned in the past five years or so. Now we are starting to witness change in the landscape of the digital environment.
Technological giants such as Amazon, Facebook, Google, Microsoft, etc. are the forerunners of a cyber revolution marked by rapid technological growth. For instance, just last week, Google opened up about its Tenor Processing Unit (or TPU), the server chip they use in-house to perform AI computing workloads more efficiently advancing machine-learning capability by the power of three generations. This is roughly equivalent to fast forwarding technology roughly 7 years into the future or Moore's law by three generations.
Further, we find ourselves in the age of self-driving cars. Issues during test runs of these vehicles have drawn attention to the need for self-correction mechanisms. In 2015, Google's driverless car ran into a surprising safety predicament, humans. Human error on the road is tough to deal with when the car has been programmed to be a stickler for the rules. For instance, in 2009, the car was not able to make it through a four-way stop, as its sensors waited for other cars to stop completely before let it go through the intersection. However, cars typically failed to come to a complete stop, immobilizing the Google vehicle. Some have called the car 'too safe', a case accentuating the incompatibility between humans and machines.
Thus, these situations introduced an inherent need for self-correction mechanisms. Driverless cars need rely on feedback loops for self-correction, adapting to road conditions and learning the unique behavior of drivers around it. A video released by MIT earlier this year shows how self-correction technology is coming to life. An industrial robot picks up either spools of wire or cans of spray paint and drops the item into the corresponding bucket. The robot pauses temporarily, before accidently making the wrong distinction, merely to self-correct and drop the item in the appropriate container. An observer wearing an EEG cap, who just notices that something is off, triggers the corrections.
The EEG cap measures forty-eight different signals from the human brain, many of which are difficult to interpret and are very noisy. However, one signal, known as 'error potential', is relatively easy to detect and emits a strong reaction in the brain when the user notices that something is wrong. The incorporation of error potential is quite different than the usual paradigm used today, i.e. asking the human to program the machine in the machine's own language. What we see here are programmers getting robots to adhere to human language rather than having humans conform to the robot's language. A robot is doing some sort of basis task, under human supervision that is able to override the task without having to code for a correction or stop the machine through physical means.
An exciting period it may be but what is hidden behind all the technological buzz is a hefty white elephant that is publicly neglected. When machines are able to respond to us through a feedback loop of self-correction rather than us responding to them, we are giving up our control over them. This is what feeds the fears of artificial intelligence experts Elon Musk, Steven Hawking, and Bill Gates who have voiced concerns about artificial intelligence technology.
In 2015, the three experts signed an open letter on artificial intelligence calling on the research of the societal impacts of AI. While the society can reap great rewards from the exploitation of AI, it must be careful to avoid potential downfalls, such as creating something unmanageable. The letter titled Research Priorities for Robust and Beneficial Artificial Intelligence: an Open Letter details research priorities for AI and documents its inherent vulnerabilities.
By 2014, physicist Steven Hawking and magnate Elon Musk had publically voiced the opinion that supernormal artificial intelligence may provide innumerable benefits but could elicit the demise of the human race if exercised irresponsibly. Both Hawking and Musk have a seat on the scientific advisory board for the Future of Life Institute, an organization committed to mitigating existential threats facing humanity. The institute prepared a letter to the greater AI Reseach community where it circulated the scientific locality in early 2015 and was soon after released to the public.
The purpose of the letter was to identify the positive and negative impacts of AI research and development. The challenges that arise are separated into verification ["Did I build the system right?"], validation ["Did I build the right system?"], security, and control ["I built the wrong system, can I fix it?"]. The concerns implicated in the advancement of AI technology can also be classified in terms of short-term and long-term.
Short-term concerns are assigned to autonomous vehicles, including civilian drones and driverless cars. For instance, during an emergency, self-driving cars may have to decide between a small chance of a serious accident and a large risk of a small accident. Other concerns relate to lethal intelligent autonomous weapons, and extend to privacy concerns as AI becomes increasingly able to interpret large surveillance data. Another hot topic of discussion is how to best manage the economic impact of jobs displaced by AI.
Long-term concerns echo the word's of Microsoft's research director, Eric Horvitz and are may be referred to as the 'control problem'. It addresses situations that deal with the possibility of the emergence of hazardous superintelligence and the occurrence of an 'intelligence explosion'.
I know what you're thinking; that this sounds like something out of a Star Wars movie. That it is something that is just hypotheticals and has as much chance of happening as aliens taking over or the earth crashing into the sun. Sure, it may just be hypotheticals, but let's break it down a little further to get a better understanding of what all this Sci-Fi sounding nonsense really means.
It all boils down to what is known as the technological singularity. The technological singularity represents the hypothesis that the creation of artificial superintelligence suddenly set off runaway technological growth, resulting in inexplicable changes within human civilization. According to this hypothesis (and Wikipedia), an upgradable technological agent, such as a computer running software (based in artificial general intelligence) would enter a runaway reaction of self improvement cycles, with each new and more intelligent generation appearing more and more rapidly. The outcome is an intelligence explosion and results in a powerful superintelligence that would surpass all human intelligence.
It's primarily manifested in two ways. The first is superintelligence, which is defined as an hypothetical agent that has an intellect that far surpasses that of the brightest and most gifted human minds in practically every field from scientific creativity, general wisdom and social skills. The second is an intelligence explosion, which is a function of superintelligence. An intelligence explosion is the possible outcome of humanity building artificial general intelligence (AGI), which is capable of recursive self-improvement that leads to the rapid emergence of artificial superintelligence (ASI), the limits of which are unknown. Eventually, the recursion of self-correction cycles would spawn a mechanical intelligence that is better at developing its own internal functions. It, thus, can rewrite or self-modify itself by changing its own coding instructions.
This sort of self-recurring algorithms is grouped under the term 'machine learning', which we discussed earlier with Google's TPU server chip. Since is represents a fast-forward in technology by three generations we can also classify machinery as rapid technological advancement. It is this technology that means the criteria for an intelligence explosion paving the way for inadvertent emanation of artificial superintelligence. We are walking a dangerous road with AI and it is important to understand the risks we are involving.
So, go ahead, if you happen to have an Amazon Echo, tell Alexa you want the truth and see what she has to say. Keep in mind, she's smarter than she looks and she's getting smarter everyday.
"Alexa, I want the truth."
"You can't handle the truth."
Keep Reading...
Show less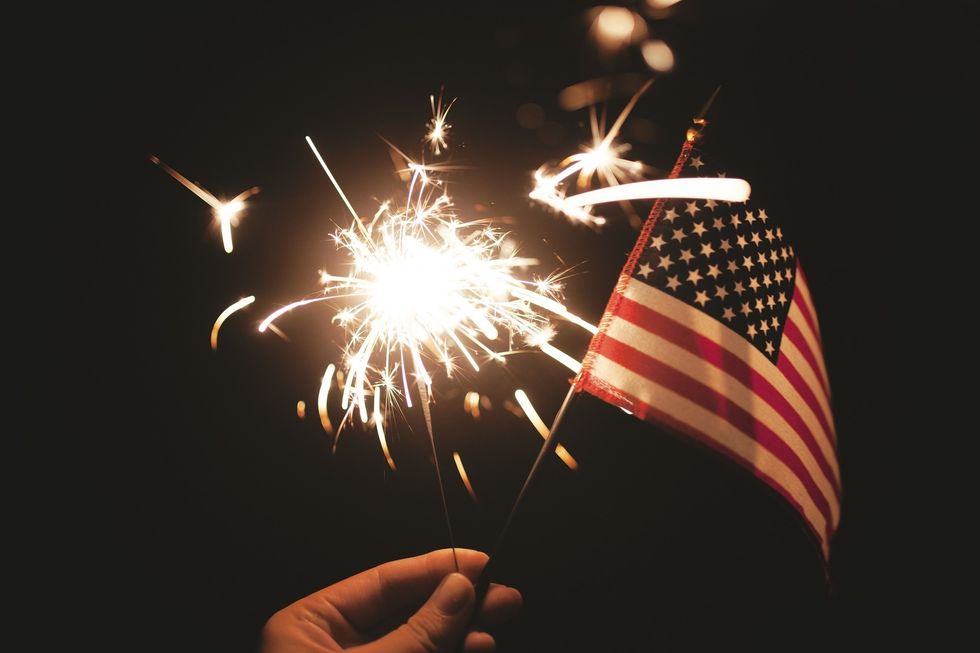 Free-Photos | Pixabay
It goes without saying what July 4th symbolizes for Americans and undoubtedly its more important holiday. From parades to foods to speeches, all Americans know that it relates to the day when the 13 original colonies broke free of England, then ruled by King George III. A sometimes-overlooked aspect of Independence Day is bonding with family and friends. That is, after all, where my favorite memories were.
July 2001, me, my brothers and my grandparents went on a road trip to Colorado. I remembered the rugged road and how often the RV bumped around while my grandfather drove the truck.
Eventually, during the night of July 4th, sitting atop a mile-high gazing over the land, my family and I were looking upon the clear dark sky. The stars' luminous lighting brightened the atmosphere as I moved my head around for what could be there at such a late time.
Then came a high-pitched "whee" sound coming out of a bright streak. It popped and expanded into a shower of light expanding outward. More came at a rapid pace, each one more exciting than the rest. At the end was a furious pace of firework, firing a loud popping sound. After one last blast, the session ended. All of us were a bit sad that the event had ended, but all of us were amazed at what we had just seen.
It was always the event that I remembered during the road trip, and I am thankful that our grandparents took my brothers and I there, even if the location's name escapes me.
Flash forward four years later, and I was at Odessa, Texas at another one of my grandparents' house. Unlike Colorado, it was on flat ground, as flat as West Texas can be where you can't see a hill anywhere.
That year was the first time I ever got to hold on to any firework whatsoever with my brothers. After several years of looking out to exciting fireworks, getting out to produce some of the show was exciting, especially since my grandparents had a vast backyard to shoot fireworks in.
I shot quite a few of the firework poppers up in the air, excited to hold something that would shoot in the air. I even got to light up fireworks once and watched my creation launch into the sky and explode.
The only sad part about this is that once it was over, I knew summer was halfway done and school would be starting before I knew it. It's why I always made sure to take advantage of those days with my family.
Even when not much goes on for the holiday, I'll always remember the great times I spent with family.
Keep Reading...
Show less
Featured
It's ridiculous the government thinks they have the right to control what a woman should do with her body
8024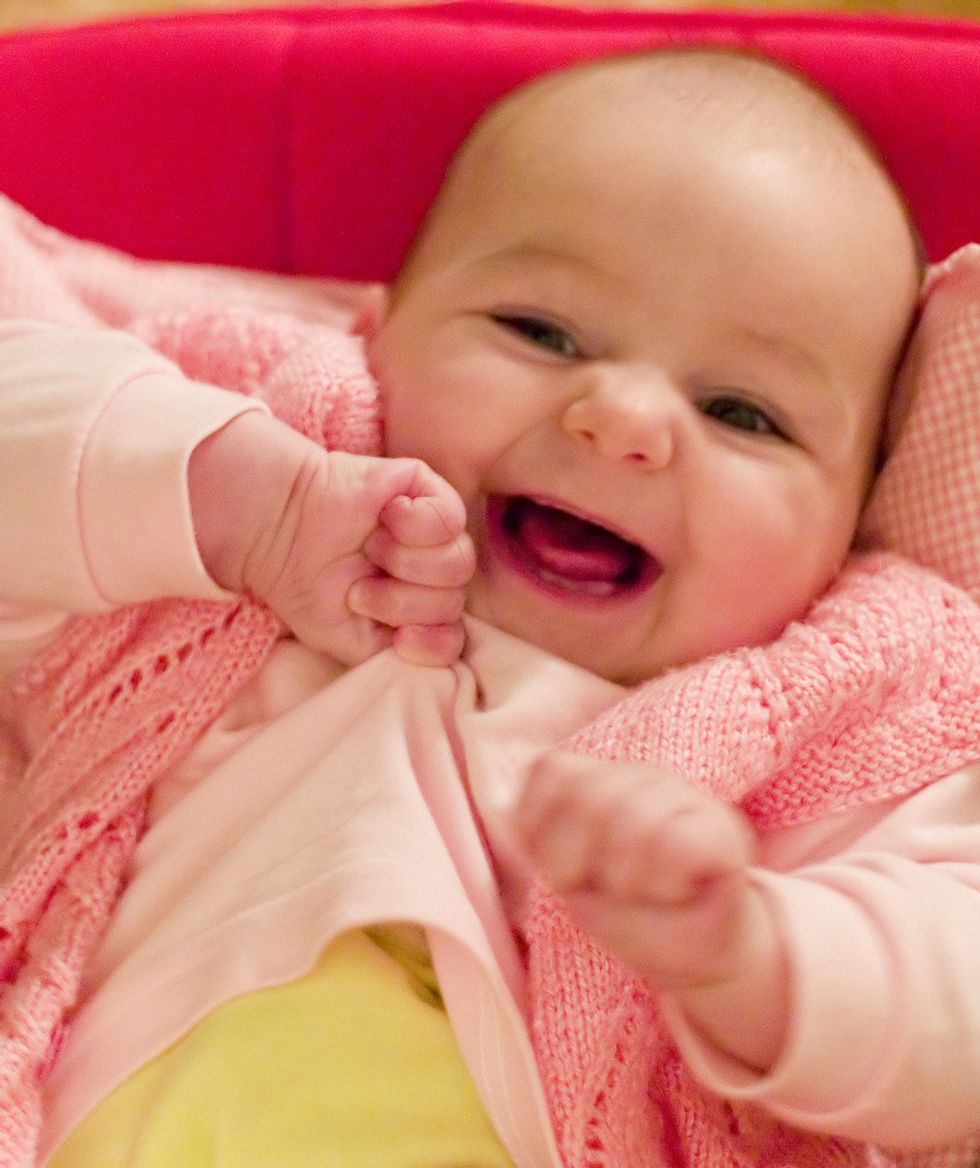 According to New York Times, in 2019 abortion had been banned in seven states, Ohio, Kentucky, Utah, Arkansas, Alabama, Mississippi, and Georgia. Utah and Arkansas are limiting abortions in the middle of the second trimester. Ohio, Kentucky, Mississippi and Georgia passed heartbeat bans which does not allow abortion after detecting a heartbeat from the fetus. Also, Alabama does not allow abortions even if a person was raped said CBS. Although, "Abortion is necessary in order to prevent a serious health risk to the woman." The Supreme Court just overturned Roe vs. Wade.
It sounds to me like these states are controlling what a woman can do to her body. Oh, these women can have sex all they want, they could even be raped but that doesn't matter. They are still forced to keep the baby. Whatever happened to keeping your nose out of someone else's business?
If a woman is the one giving birth to a baby, she should have a say as to what she should do with her baby. I'm sure there are couples that will keep the baby but if the woman doesn't want to give up her baby for adoption, that's on her. People say the man should be about to make a decision too. Well, if you're with good intentions then fight for the baby. But, if you're only doing it to spite her, then don't.
If a woman gets pregnant and initially wanted a baby but she changed her mind, she is allowed to change her mind. If she doesn't want to go through with something then she shouldn't. Having a baby is a big decision and shouldn't be taken lightly. You're taking care of another human being. If you don't feel right in a situation, then try to leave the situation. You should have every right to abort a baby. It's your body.
All of these people who are anti-abortion and pushing it into someones' face is just cruel. Don't yell at a woman just because she wants to abort her baby. "Oh but she's killing her baby!" Well, that's her choice. If you love babies so much, why don't you have one? There's probably a reason why she's not having a baby. Personal reasons you don't need to worry about.
The decision as to whether someone should have an abortion or not should not be controlled and forced upon by the government. Having an abortion is a personal decision and shouldn't be up for a political debate.
Keep Reading...
Show less
Featured
"No one can make you do this."
6866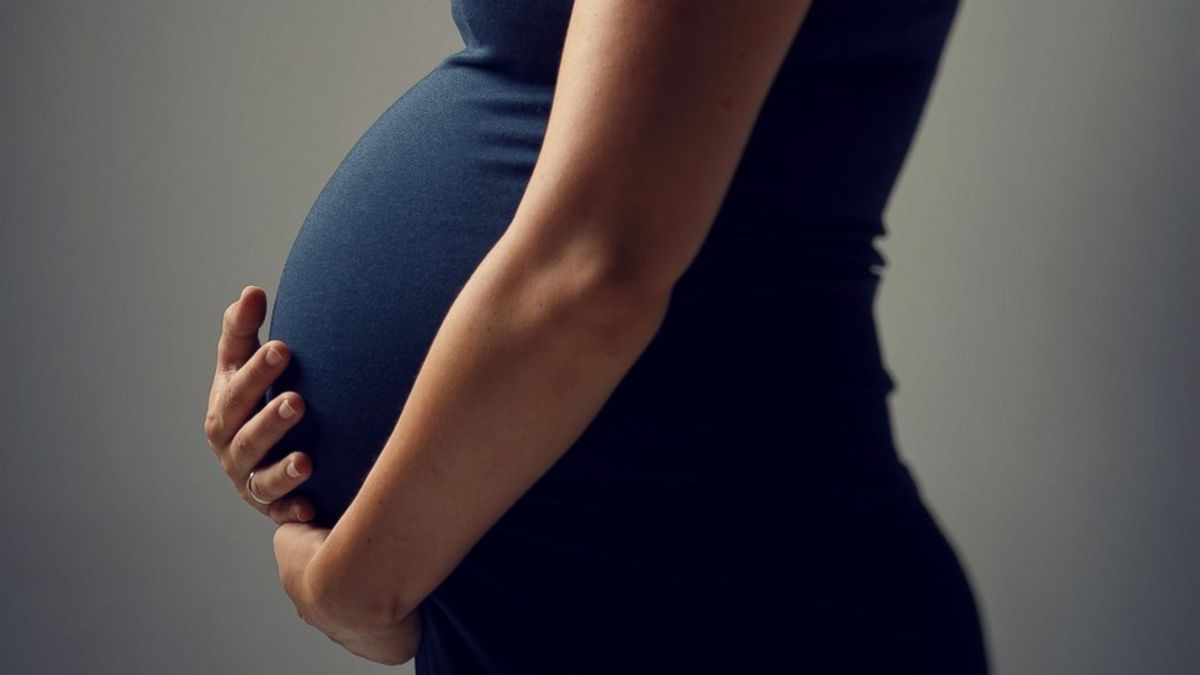 msra.org
I was raised in a strict, Irish-Catholic family. My parents and grandparents, even though I love them, instilled many beliefs in me that I came to disagree with as I grew older, things like "homosexuality is weird and wrong." I eventually rejected many of these ideas once I began growing into myself, but there was always one belief I let ring true well into my teen years: abortion is the murder of an unborn baby.
All my life, I've wanted to be a mother. I've always wanted to experience carrying a child, so when my mom got pregnant with my youngest brother when I was almost fourteen, I figured it was the perfect opportunity to see what pregnancy was like, without me actually getting pregnant. I tagged along to every doctor's appointment, every sonogram, and I even wanted to be in the room when my little brother officially made his entrance. I saw his chubby face pop up on screens, I heard his heartbeat, I listened to doctors tell my mom "Look, he's sucking his thumb!" or "Aw, he has hiccups!" I even had a nurse tell me that he looked just like me.
Every single thing that was happening seemed to solidify everything I'd always believed. I wasn't seeing a fetus on a sonogram screen; I was seeing my future baby brother's face. He was not a sack of cells, he was a living, moving thing, tucked into the womb; a human being. Aborting him, aborting any baby, would surely be murder. I was certain of it.
That certainty started to crack when I entered college.
I had just started my second semester when a friend of mine shared something with me, something that changed everything for me. She told me that she had missed her period, and she was afraid she was pregnant. Now, she has a boyfriend she's in love with, and he loves her just as much, and they never did anything intimate without using the proper protection. Still, lots of contraceptives can fail. And that's what happened to her.
Now, my usual reaction to this situation would be "Well, she shouldn't have had sex." But how could I possibly think that here? This girl was with someone who was totally in love with her, and he'd do just about anything for her. She was comfortable with him, he made her feel safe, and she truly felt that they completed each other. Why the hell should she not be intimate with someone she loves, and someone she wants to be intimate with? (I had already rejected the whole "virgin until marriage" idea as well.)
She was crying, pacing back and forth, telling me over and over again that she couldn't have this baby. I tried to calm her down as best I could, telling her that she hadn't even taken a pregnancy test yet, and suggesting that maybe she should tell her mother.
She whirled around and said she never could, of course not,because her parents would make her have the baby, she was sure of it. So I stood up, gave her a hug, and what came out of my mouth at that moment hit me like a ton of bricks.
"No one can make you do this."
Wait… OH.
Luckily, it turned out that she wasn't pregnant, but I know that if my friend had been pregnant and went through with it, it would ruin her life. She might have to drop out of school, drop her ambitious dreams, forget about studying abroad and traveling and reveling with her friends. It would take a serious toll on that loving relationship with her boyfriend, the one they had built from the bottom and cherished so much, or it might obliterate it totally. And I also knew that her baby would help carry his or her mother's burdens for much of their life.
I suppose it took this long for me to come to this realization because it was never an issue for me until I got to a certain age. As a kid, I didn't worry about safe sex and pregnancy like I do now. Any woman should be informed, whether she's sexually active or not. I will pray for the soul of any unborn baby who is aborted. While my heart breaks, I recognize that pregnancy is supposed to be a blessing, not a burdensome curse. Pregnancy should not be a punishment for wanting to take a physical step with someone you love or, at least, someone you're attracted to and want to be with. In many cases, I think it is best for the mother, the father, and the baby to place their unborn child back into the loving arms of God.
Keep Reading...
Show less
Featured
In a city that never sleeps, with constant bustling and hustling in the streets, my friend and I venture out to see what the "Big Apple" is all about.
4020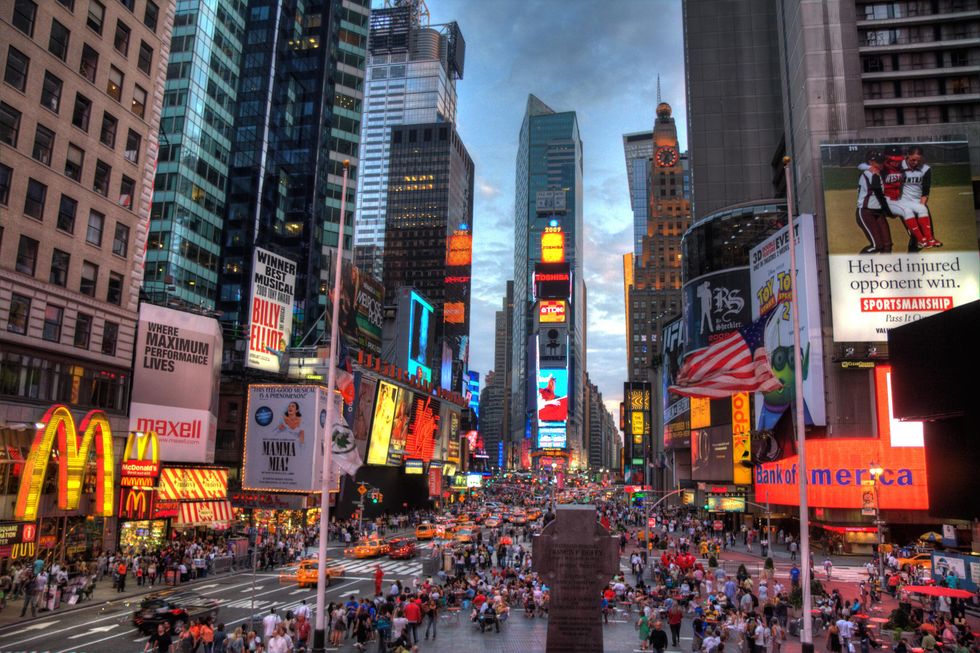 There are so many ways for one to describe the beautiful city of New York. It is breathtaking, exciting and alive all in one. Taking a trip here was absolutely the adventure of a lifetime for me and I'm so grateful to have gotten to see all there is to do in the "City of Dreams" with one of my best friends.
Traveling to New York was a completely unanticipated idea my friend and I had come up with out of the blue. I remember in fact, the exact day we actually came up with the idea. We had just finished up one of our routine runs in Florida's humid weather. As we concluded our run we both sat down to catch our breaths and began chatting about the most random things. Eventually, we started talking about where we'd love to travel to one day. As we were listing places, my friend told me how he'd love to visit New York City and see what the big talk around it was all about. It went quiet for a few seconds when an absurd idea dawned on me. I then blurted out that we should go there and check that off our bucket lists this summer. We instantly agreed to make it happen and got to planning right away. Before we knew it we were packing our bags and getting on our flight to the big city.
Stepping off our plane felt so surreal. This idea that we had abruptly come up with was finally turning into reality. It took months of planning and preparation for us to figure everything out but we managed to create what I believe is the best itinerary for making the most out of New York in only five days. We were able to do everything we wanted to and more, even with some displeasing weather. To give some insights on journeying to New York City, I have decided to list the itinerary my friend and I used to explore the vast concrete jungle that is New York during our five day stay there and have also provided some helpful tips that will surely help anyone who is set on visiting New York!
Day #1: Arrival
Day #2: Lower Manhattan
Day #3: Free Day


Day #4: Chelsea/Hudson Yards


Day #5: Brooklyn
Keep Reading...
Show less
Best of Health and Wellness
Subscribe to Our Newsletter