There thousands of good shows to binge watch, from Netflix to Hulu to Amazon Prime, it's very easy to find them. But amongst all of those thousands, there are some that never quite make it to the big popularity they deserve. Having just nostalgically re-watched BBC's Merlin for the first time since 2012, I have a few words to say about this little-known family show about the legendary sorcerer. So here are six reasons you should watch BBC's Merlin.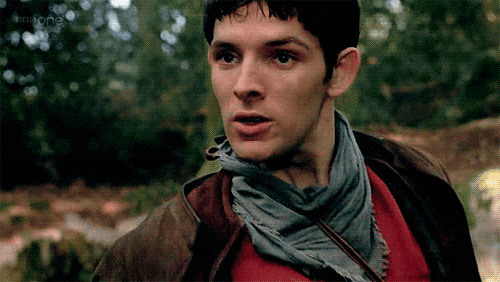 1. The Storytelling
Merlin is about the legend of Merlin and King Arthur, but it tells their story from "before they were famous." Merlin (Colin Morgan) starts off as a young boy traveling to Camelot to live with the King's physician, Giaus (Richard Wilson). He was born with magic, a very rare gift in this universe (most sorcerer's learn magic, aren't born with it), but magic is punishable by death in Camelot. When Merlin hears the call of the Great Dragon (John Hurt), he learns that he is destined to protect and watch over Prince Arthur (Bradley James) who will bring peace to the land. Merlin doubts this given how much of a prat Arthur currently is. However after a sorcerer attempts to kill Arthur, Merlin is assigned to be Arthur's servant and the story goes from there. Each episode centers around a different, usually magical threat to Arthur's life that Merlin must stop, all while never revealing himself as a magician.
That sums up the first episode, mostly. Throughout the five seasons, the story continues to get better and more complex. Even if you aren't a fan of the legend, you'll still enjoy it. All of the characters go through beautiful and complex storylines and character arcs, making them nearly completely different people by season five, but in a good and believable way.
2. The Acting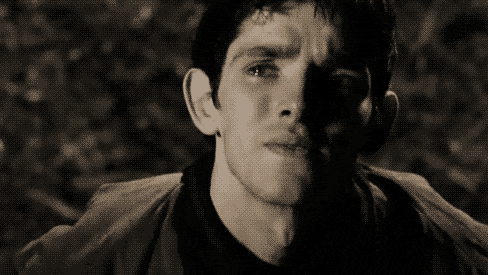 The actors in this show are phenomenal. Though the acting may start off being a bit unsure, as the story continues the acting improves. The amazing thing is, apart from a few familiar faces, most of the actors haven't been seen in much else. Colin Morgan clearly steals the show as Merlin, especially in season five (by far the most emotional of all the seasons). Without saying a word, Morgan is able to convey his lost or hopeless feelings to the audience in a beautiful and emotional way. Half the time, in the show's more serious moments, the audience can feel how much the weight of Merlin's destiny is weighing on him. Now that is Oscar-worthy, in my books.
The other actors still do fantastically as well. Katie McGrath (now known for her appearances in Jurassic World and season two of Supergirl) does a fantastic job showing the character arc of Morgana without ever making the audience doubt her choices. Bradley James shines as Arthur in his more serious moments, but also flourishes in the comedic ones. James and Morgan do a fantastic job of showing the bond that grows between Merlin and Arthur. Other notable performances to mention are Angel Coubly's as Gwen, Anthony Head as Uther, and Alexander Vlahos as Modred.
3. The Comedy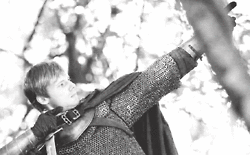 Being a family-orientated show, Merlin does depend quite a lot on it's comedic moments. Though sometimes the comedy may seem ridiculous, it does a beautiful job of paralleling the darker, more dramatic moments of the show. It's a comedy that may wind down in the later seasons, but never goes away. Not to mention how impeccable to actor's comedic timing is.
Some of the funnier moments include Merlin performing an aging spell to disguise himself in front of Arthur and letting his personality run rampant in front of Arthur. Old Man Merlin, as I like to call him, is a notable humor in the show.
4. The Show is Over
Okay, I know this may sound like a negative, but hear me out. With it's fifth and final season airing in 2012, Merlin is now a complete saga. Despite being canceled, the fifth season still cleanly wrapped up the season without a cliffhanger. Therefore, when you watch Merlin, you get a complete story with an ending wrapped up in a bow.
Also, without having any more episodes to keep up with year after year, there's no pressure to add to the ever-growing list of TV you try to keep up with. Not to mention, the ending is actually satisfying, unlike some popular shows we won't talk about (*cough* How I Met Your Mother *cough*).
5. The Feels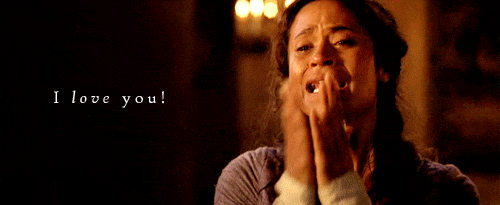 With so many well-rounded and lovable characters, it is impossible not to have all the fangirl feels for your faves. All these characters go through so much and it can be incredibly painful to watch (if you're anything like me, who invests so much care into fiction characters), but if you are able to feel that much for these characters then it means the show runners are doing their job right. It's their job to make you feel invested in these characters.
Also, if you know anything about the legend, there will be moments of pure fangirling (or fanboying) joy when moments from the legend come true.
6. The Message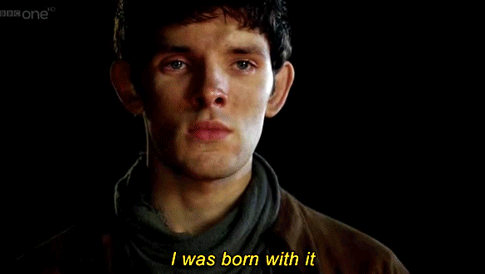 Throughout all five seasons, several messages have always been told loud and clear. Because it's a family show this is expected, but there are messages even those of us who are adults can benefit from. Everything from societal ranking being irrelevant to the pursuit of justice. Even one of the most powerful (to me) hidden messages of the show: you shouldn't do things because you want credit. Merlin constantly saves Arthur's life and never asks for even as little as a, "Thank you." He does it because it is right, and because he believes in who Arthur is. That, to me, is incredibly powerful and hit me particularly strong in this re-watch.
In conclusion, Merlin is a TV show that is super dear in my heart and I have no doubt will be dear in every viewer's. Granted not every show is for everybody, but I encourage you to at least give it a chance. It's a beautiful and moving series. Also, bonus: all five seasons are on Netflix.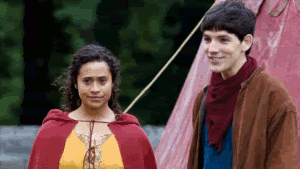 Go! What are you waiting for? Let Merlin work it's magic on you.