Why does the word single have such a negative connotation to it? Particularly when it comes to women, being single is deemed embarrassing and sad, as if a lack of a relationship directly relates to being undesirable. This unfortunate misconception has led many women searching for their personal validation through relationships, settling for less than they deserve as a desperate attempt to avoid the dreaded single status. Unlike what society says about being a lone wolf, being content with yourself without the need for a man's attention is the key to feeling both fulfilled and happy.

For those who find flying solo something to mope about, take some guidance and find some inspiration from these quotes on being single.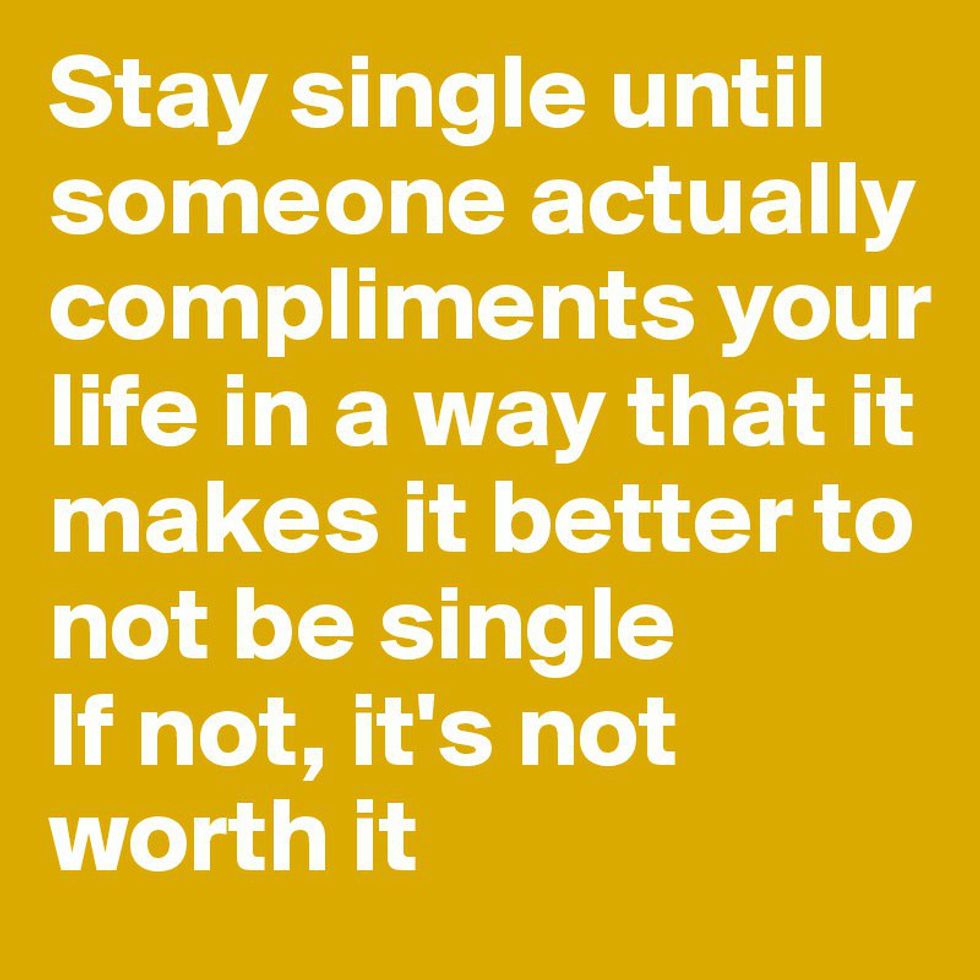 Know that you deserve the best; never settle for a mediocre relationship to avoid being lonely.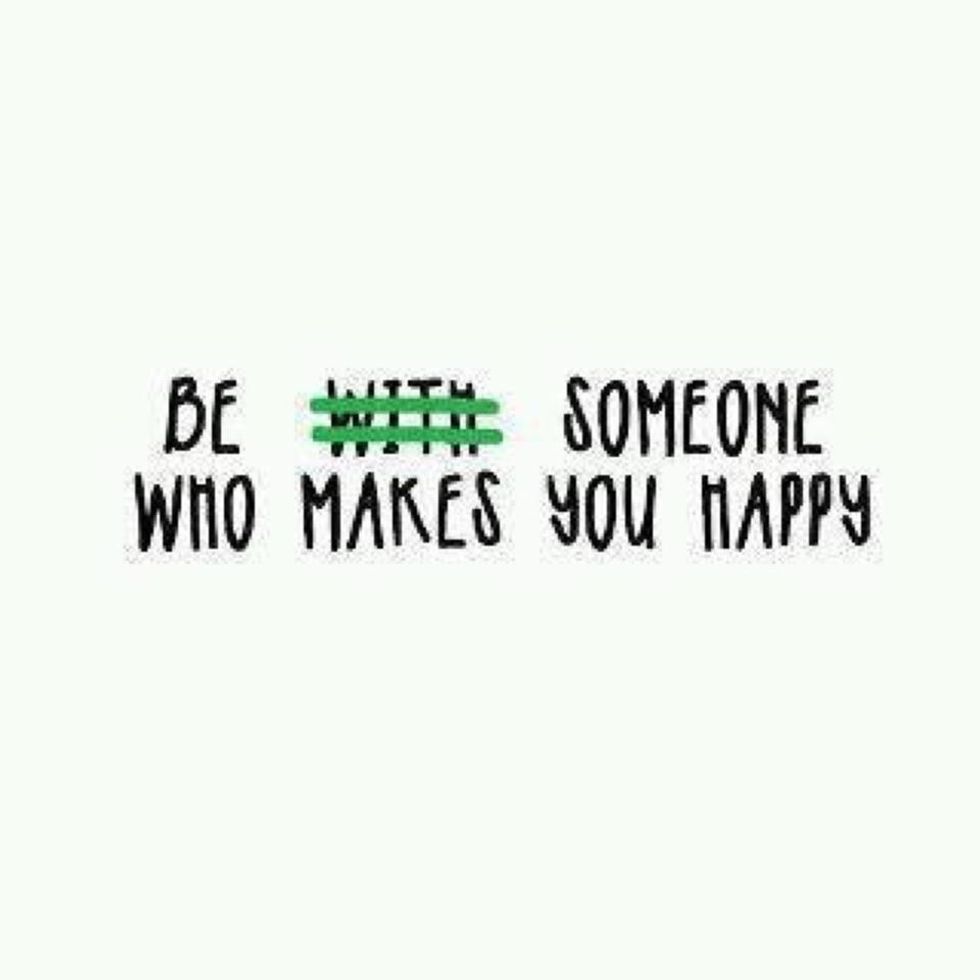 Don't rely on a relationship to make you happy. Get to a place in life where you feel happy with yourself, because being comfortable and content with yourself will lead to a more successful relationship in the future.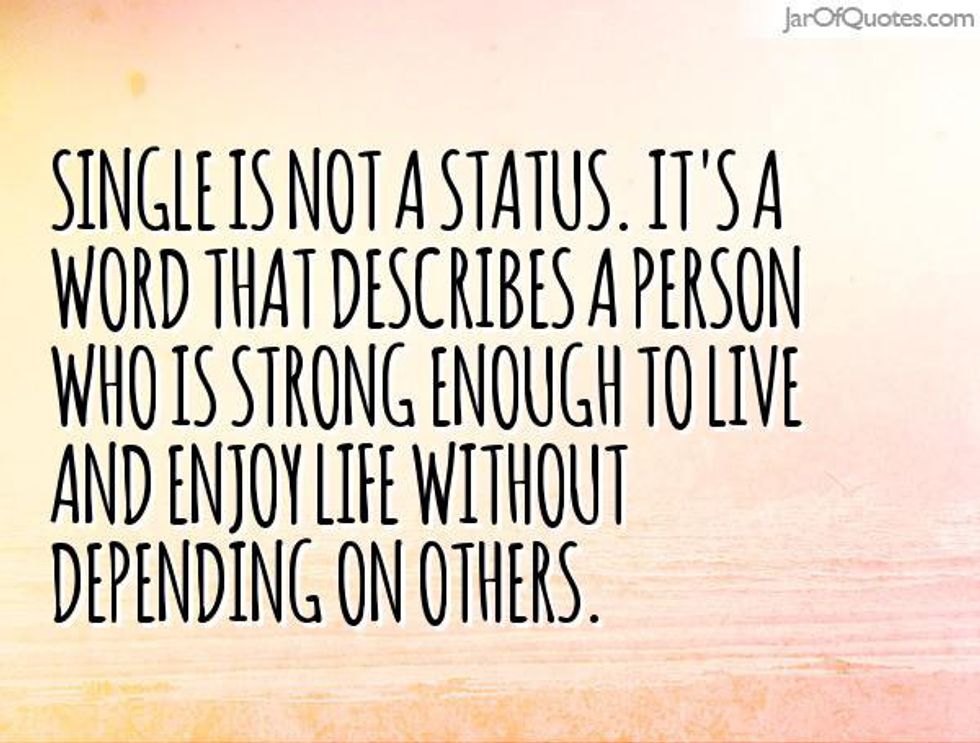 Being single is a testament to strength and independence.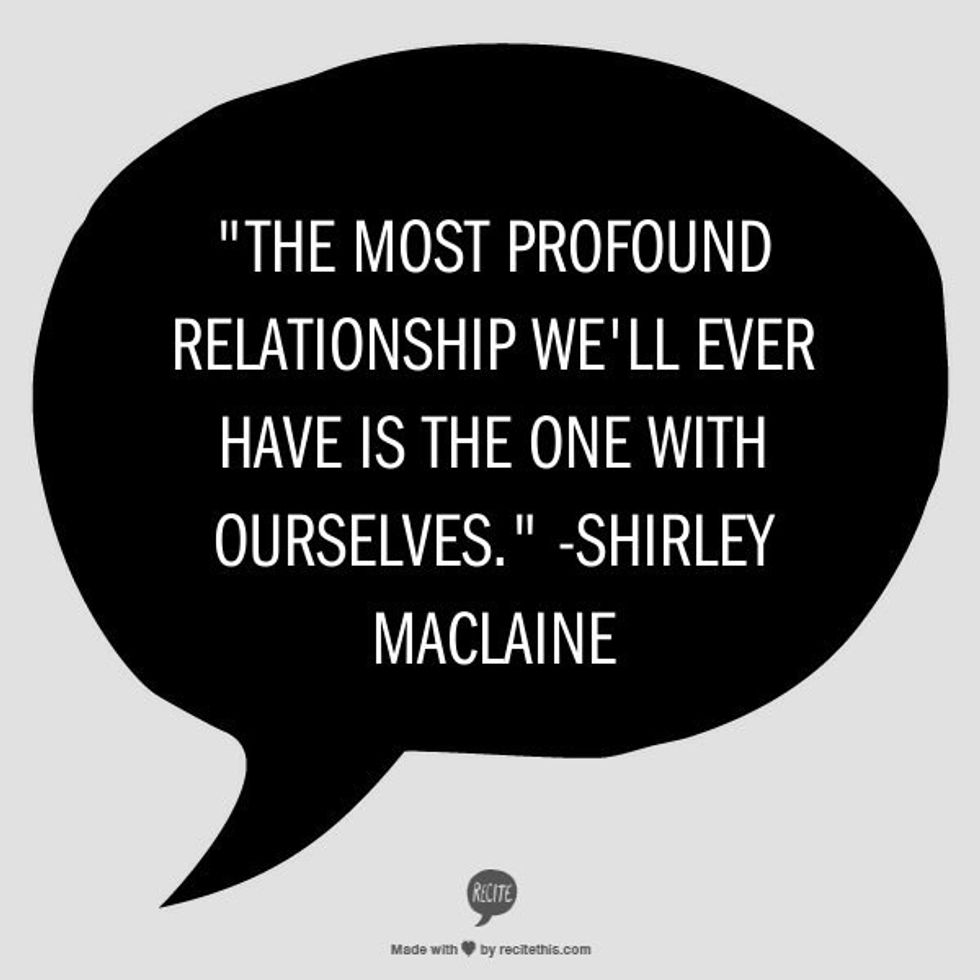 No one needs another to make their life right. Stop searching for that person to fill the loneliness or the unhappiness in your life and learn to make your life right within yourself.

Here are a few quotes from some quick-ass female celebrities on what being single means to them.
Mindy Kaling
"It's funny, I used to freak out about being single much more in my twenties. I've noticed that the more professional success I have, or the more happy I am professionally, the less I worry about that because I have a great deal of professional confidence. I've noticed whenever I've felt the most boy crazy or when I wanted to get married it was when I was not so happy professionally."

Stevie Nicks

"Most women would not be happy being me. People say, 'But you're alone.' But I don't feel alone. I feel very un-alone. I feel very sparkly and excited about everything. I know women who are going, like, 'I don't want to grow old alone.' And I'm like, 'See, that doesn't scare me.' Because I'll never be alone. I'll always be surrounded by people. I'm like the crystal ball and these are all the rings of Saturn around me ... My generation fought very hard for feminism, and we fought very hard to not be labeled as you had to have a husband or you had to be in a relationship, or you were somehow not a cool chick. And now I'm seeing that start to come around again, where people say to you, 'Well, what do you mean you don't have a boyfriend? You don't want to have one? You don't want to be married?' And you're like, 'Well, no, I don't, actually. I'm fine.' And they find a lot of reasons why you're not fine. But it just seems to be coming back. Being able to take care of myself is something that my mom really instilled in me. I can remember her always saying, 'If nothing else, I will teach you to be independent.'"

Chelsea Handler
"It's not just O.K. to be single for both men and women — it's wonderful to be single, and society needs to embrace singlehood in all its splendiferous, solitary glory. Next time you see a single woman, instead of asking her where her boyfriend, husband or eunuch is, congratulate her on her accomplished sense of self and for reaching the solitary mountaintop by herself without a ring on her finger weighing her down like a male paperweight."
While relationships are an amazing, exciting aspect of life, they are not the end-all, be-all. The bottom line is—don't pity those who are single (and especially don't pity yourself). Instead recognize your independence and be proud of the things you've accomplished by putting your time and energy into bettering yourself.