North West and other children have been sexualized publically and the argument of, "Children should dress age appropriate" and, "Children have the right to dress however they want"continues. As I was on Instagram one day, I saw the disgusting comments regarding North West in her adorable pink bikini on her birthday with her mother, Kim Kardashian.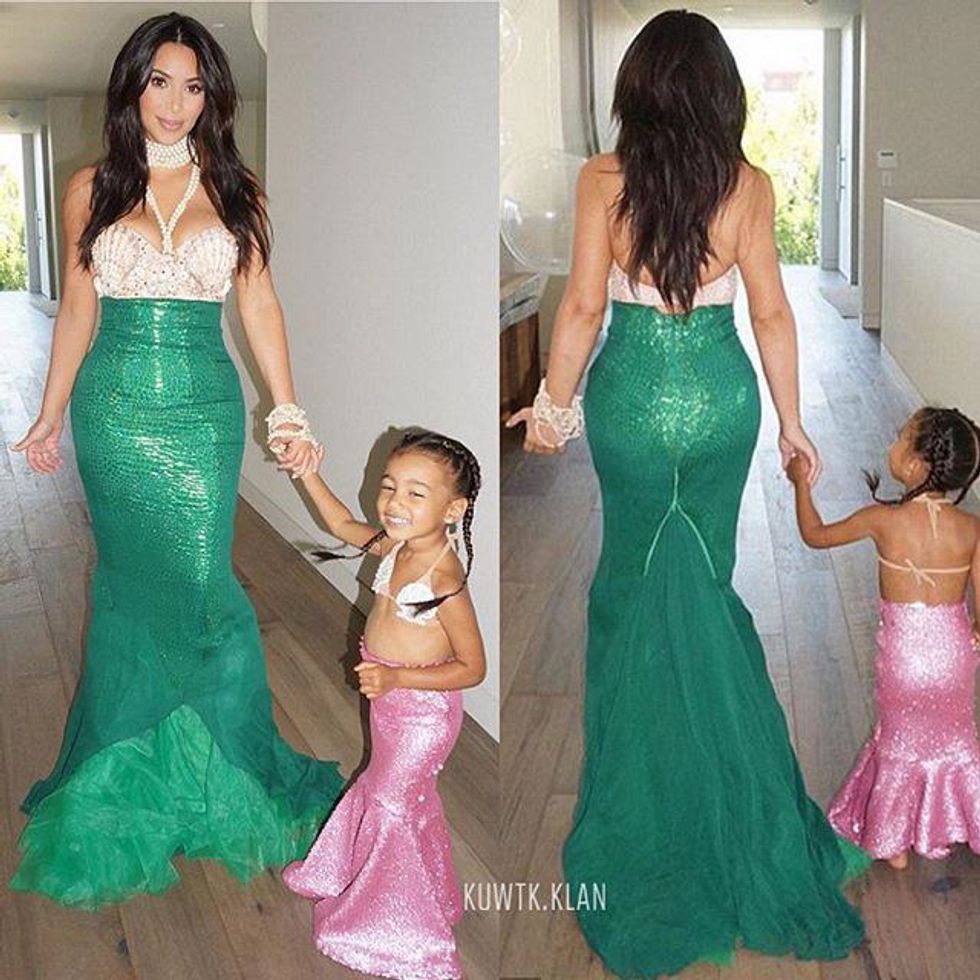 The hatred did not just stop there, North then posed in a black bikini top with her little cousin while holding hands and pretending they were mermaids a few months after her party.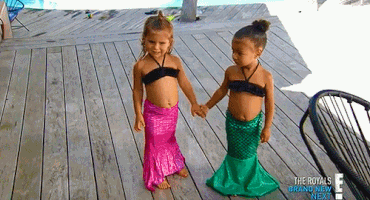 I cringed as I read the comments and wicked remarks towards Kim and her 'lack' of parenting. How can people type such hateful, sickening, and demeaning comments about children or anybody for that matter?
But it doesn't stop there. Billboard posted something extremely inappropriate regarding North as well…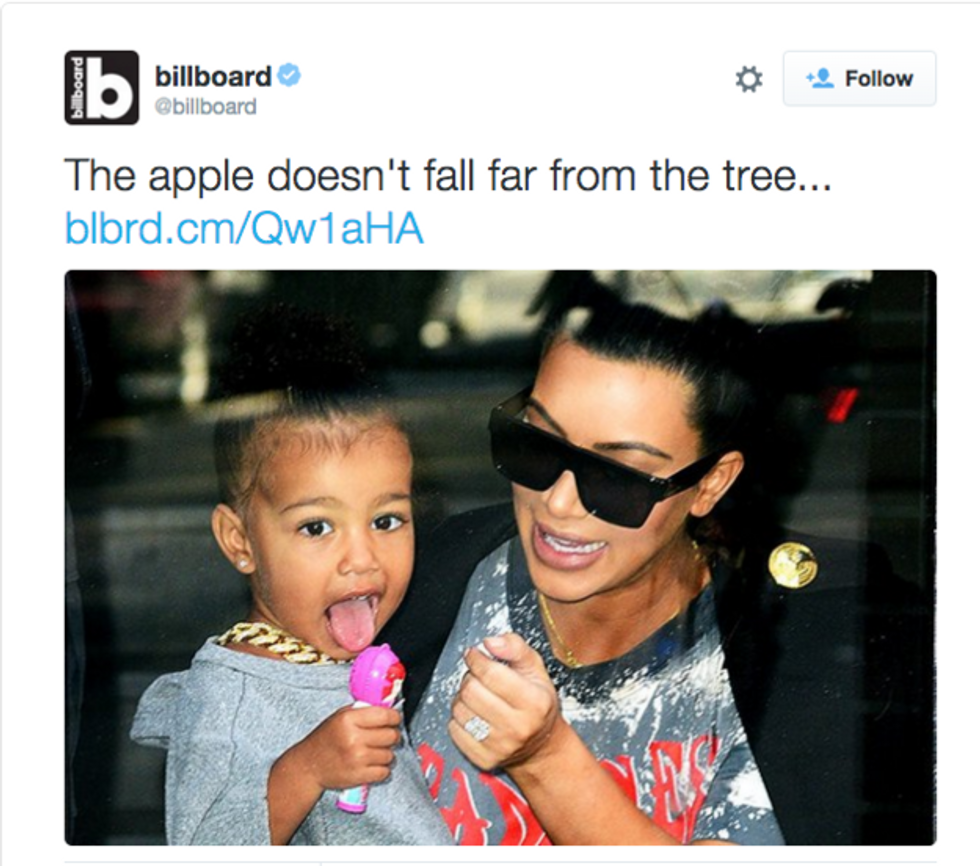 Like… what? As I tried to add logic to the ignorance and stupidity of Billboard, a tweet stating, "North shouldn't be sexualized based on her mother's decisions" sparked another debate. People then retweeted her tweets and 'loved' them as well.
While trying to understand the madness of the most recent sexualizing posts, I asked a question regarding people sexualizing children on Facebook and other social media outlets, the responses were remarkably understandable.
I asked:
"..So as a parent, are you suppose to protect your daughter's' innocence and dress her "child-like" or do you dress her however because she's a CHILD and nobody should be sexualizing her?"
Here are some of the responses, word-for-word:
"She should be dress according to her age."
"Being a mother myself and my child being a girl, I dress her age appropriate because there are weirdos in this world so a crop top and booty shorts for a toddler is a no no in my book."
"I think that while my instinct is to protect young girls from the creeps who are sexualizing them, but I also want them to know that their bodies are not inherently sexual, and I think that teaching them that their bodies are shameful is contributing to the same culture that leads to grown men sexualizing little girls."
"I used to have this conversation with my dad all the time, and while it would be ideal to be able to dress your daughter however you want, there are too many people who are or looking to sexualize her, and for her safety, I think I would dress her more age appropriate. Moral of the story: stop teaching men that female bodies are to be constantly sexualized and then we can stop teaching our girls that they need to dress so that men won't objectify them."
"What it comes down to is 'Are we allowing our daughter to be sexualized and objectified now, or later?' When we really need to teach those sexualizing and objectifying to cut it the [freak] out."
That's just from my one post in my comment section.
While I was scrolling through Twitter again, I saw a picture that carried a very tough debate, as usual.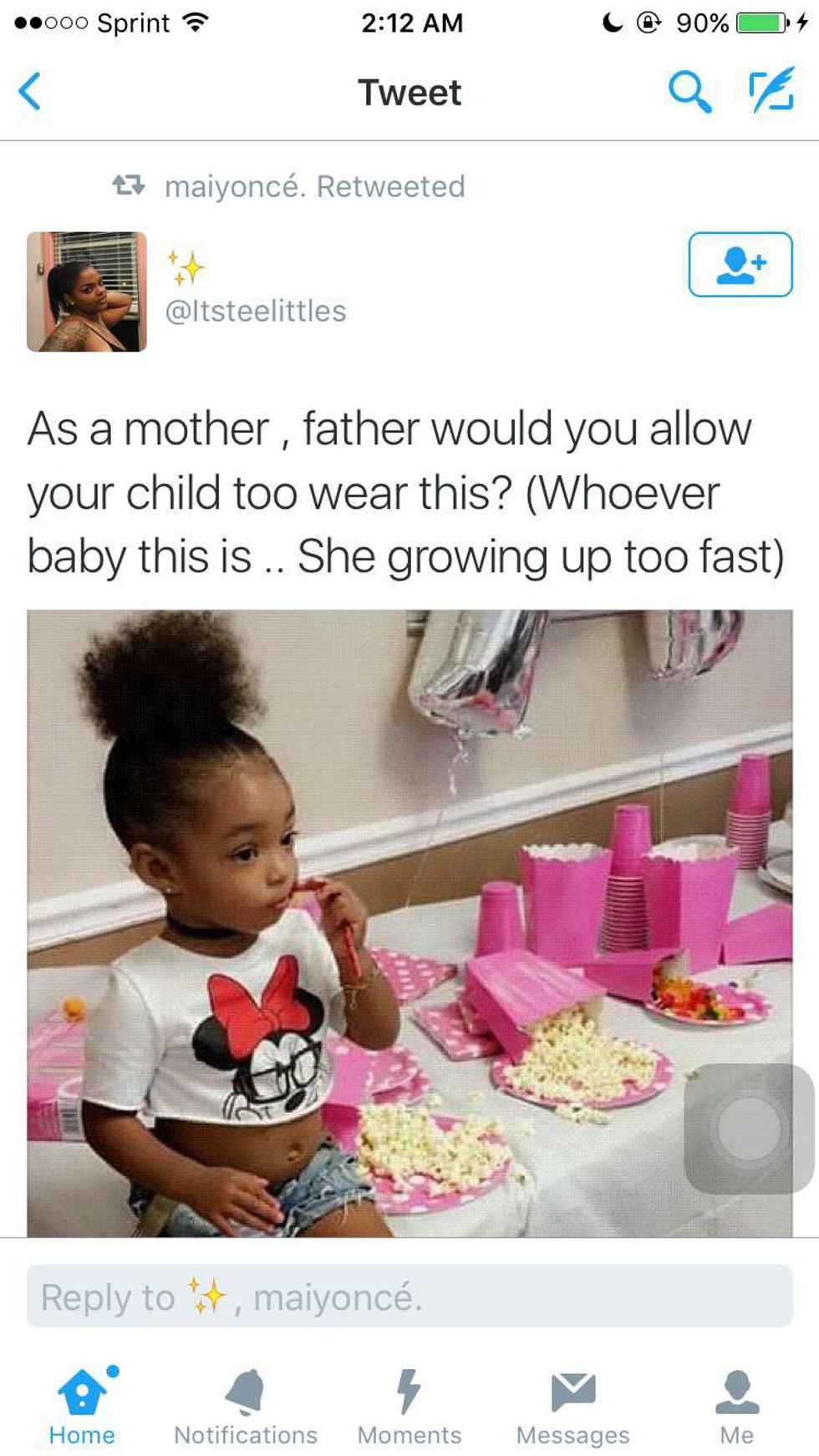 Both parents and friends commented with feedback and remarks when I screenshot the picture of a tweet and posted it on Facebook. Some of the responses were:
"She's wearing a Minnie Mouse shirt…"
"I always feel so conflicted when I see these posts because there's no reason to dress your child in clothes that are made to have sex appeal but at the same time there is absolutely no reason to be sexualizing a child."
"I think she's a literal toddler and assuming anything sexual about her is kinda [messed] up."
"I find it so hard to sexualize a child since there isn't [anything] to be sexualized about a child... But because I know that there are "human" beings that do sexualize children, I wouldn't dress my own child like this."
"We just need to raise our boys better."
"Don't teach little girls to avoid clothes that make them happy, teach little boys not to look."
"Teach grown men to stop fetishizing and sexualizing children too. This girl hasn't even gotten her period yet, how could you imply there's anything sexual about her?"
People sexualizing North and other little girls while they're no more than 5-years-old is literally sickening and disgusting. In addition, I also don't think that someone's parenting 'skills' reflects on the wardrobe of a toddler while attending her own party or going to the pool. For some people, this is a very tough and fragile conversation… another reason why discussing the outfits of children are up for discussion.