Impulse shopper (n): one who purchases items based off of the deluded logic that these items are completely, utterly, 100% necessary in that moment of shopping ecstasy.
If this definition fits you when you're shopping, then you, my frivolous friend, are an impulse shopper. If you are still unsure if you have caught this infectious fixation on the finer things in life, here are some sure-fire signs that you're keeping your eye on more than one prize: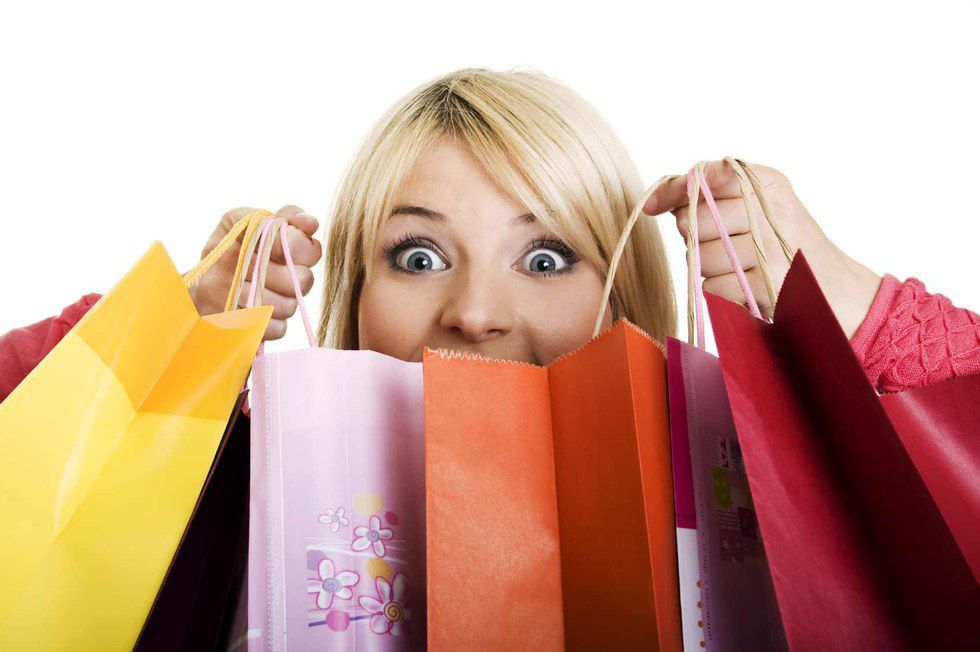 Your reasons for purchases are far-fetched.

Your creative mind inspires all aspects of your life! Especially when it comes to explaining your purchasing history to your empty bank account. Like those gold sandals you bought for your cousin's wedding, even though your cousin hasn't actually proposed yet, but he's got to at some point and you just wanted to be prepared! Or that charcoal sugar soap you bought from the hippy dippy store down the street because all the ingredients were natural, even though you already have three bars of it. Better safe than sorry, right?
If the shoe fits, buy it.

You see the last dress in your size, and realize it is fate. The shopping gods are bestowing you the honor of the last dress that only YOU could wear. Your need to fulfill the gods' command outweighs the lofty price for a dress you're still not sure if you like as you hand the cashier your credit card. You will wear it once or twice, then it's off to the closest Goodwill donation bin.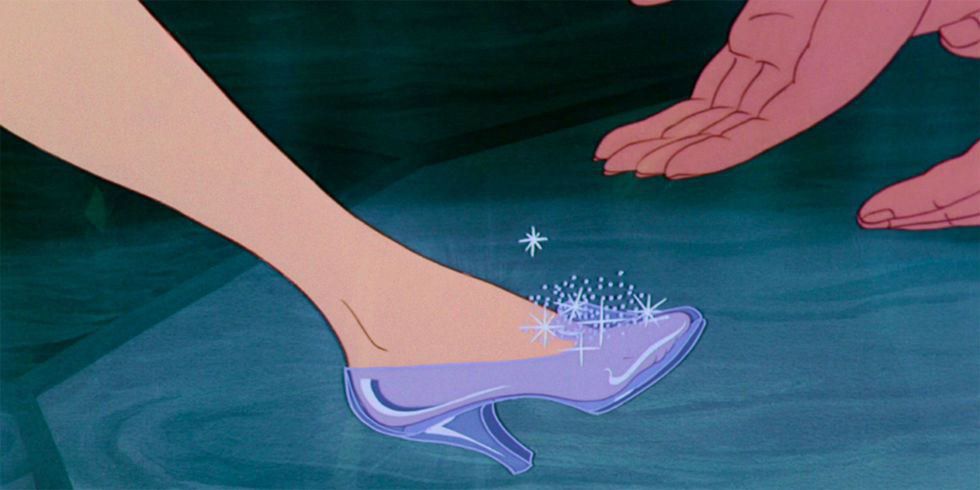 "Treat yo self."
Parks and Rec inspired you to treat yo self. You deserve it, right? You believe, however, that you deserve more than just one day of treats. Every day is a treat yo self day, and your bank account hates you for it.
[rebelmouse-proxy-image https://media.rbl.ms/image?u=%2Ffiles%2F2015%2F07%2F20%2F6357301475898436831871785381_giphy.gif&ho=http%3A%2F%2Fcdn1.theodysseyonline.com&s=382&h=23de73dcb31d9e9ab9317b6a7510ddc6dfdb82f7ed5b5199d23a86ed8b8151f6&size=980x&c=951154478 crop_info="%7B%22image%22%3A%20%22https%3A//media.rbl.ms/image%3Fu%3D%252Ffiles%252F2015%252F07%252F20%252F6357301475898436831871785381_giphy.gif%26ho%3Dhttp%253A%252F%252Fcdn1.theodysseyonline.com%26s%3D382%26h%3D23de73dcb31d9e9ab9317b6a7510ddc6dfdb82f7ed5b5199d23a86ed8b8151f6%26size%3D980x%26c%3D951154478%22%7D" expand=1]

Sales reps seem to know how to fix every one of your problems through a little added thingamabob here and there.
"Wow, these jeans are slimming on me!" "Wait, you have a shirt that goes with it? And a scarf?" "Of course, I should've known I needed that gold accessory, it completes the whole outfit!" The sales rep knows how to do her job well, and soon you're leaving the store waving goodbye to Becky (you're on a first name basis with her now) and realizing that you just went in to buy a pair of socks. And you forgot the socks…
The thrill of the chase leads to a pang of regret.
Your shopping trip always takes an unexpected turn that leads to unexpected finds. You view these items as treasures that only your keen mind can find! However, soon you are in your car with three extra shopping bags and wondering why you needed a miniature lawn mower when you live in an apartment with no signs of foliage. This regret is further prolonged once you see your next credit card bill. Yikes…
However, being an impulse buyer isn't all about the negative! Treating your self means that you are confident enough to know that you deserve a little somethin' somethin'. You're worth it! And sometimes those far-fetched purchases lead to some of the best stories (i.e. That cross eyed puppet that looked artsy in the store but now stares at your roommate while she sleeps). You prove that life can inspire you in a myriad of different ways. So cheers to you, impulse buyers, for keeping us thoroughly entertained with your purchase stories and keeping our economy afloat!