In January 2013, Silicon Valley investor Shervin Pishevar convinced Elon Musk to explore the concept of the Hyperloop, a theoretically safe high-speed train that could travel faster than an airplane and close the distance between large cities within minutes. Named Hyperloop One, Pishevar's project, if executed correctly, would up-end the entire transportation system as we know it, zipping people and cargo from point A to point B to point C at more than 700 mph.Even in concept, it was a moonshot to the max. To get it to work, one needed a combination of low-pressure tubes, aerodynamically spectacular vehicles, and magnets for both levitation and speed.

Today we're seeing the American fruit of Pishevar's labor, which included getting skeptical investors on board, as the first steps toward a Hyperloop One route from Pittsburgh to Chicago are being made. It's a voyage that could take less than 45 minutes.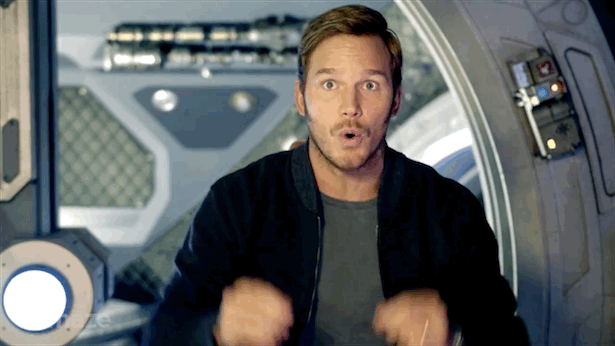 What makes the news particularly significant? This is the very first time that an American environmental study will specifically consider a Hyperloop. The Mid-Ohio Regional Planning Commission (MORPC) will use two companies as consultants for both feasibility and environment studies for the Hyperloop, and a comparably less flashy – and slower – traditional passenger rail. Both are on the table.
"MORPC and its public and private partners in Ohio, Indiana, Illinois and Pennsylvania are excited to take this important next step in moving innovative transportation technology forward in Central Ohio and across the Midwest," MORPC Executive Director William Murdock said when announcing the studies.
The specific route and group behind it was chosen by Virgin Hyperloop One for the company's Global Challenge contest, which gave teams around the world the chance to submit proposals for Hyperloop.
One routes across the United States, Asia, and beyond. This proposal, by Midwest Connect, was one of 10 contest winners, and the very first to consider why the route could be a great fit: Cargo.
While multiple groups are vying for Hyperloop-style success, Hyperloop One is the only organization with a fully functional Hyperloop system already in place.
Since the 2013 conversation between Pishevar and Musk, which actually took place on a Cuban humanitarian mission, Pishevar has been carefully cultivating a team to take the idea of the Hyperloop to reality. He started by recruiting tech entrepreneurs, even setting up a company, Hyperloop Technologies, in a Los Angeles garage. A short time later, Shervin Pishevar would open an Innovation Campus in downtown Los Angeles, raising $8.5 million in Series A funding, and later, $80 million in series B investment.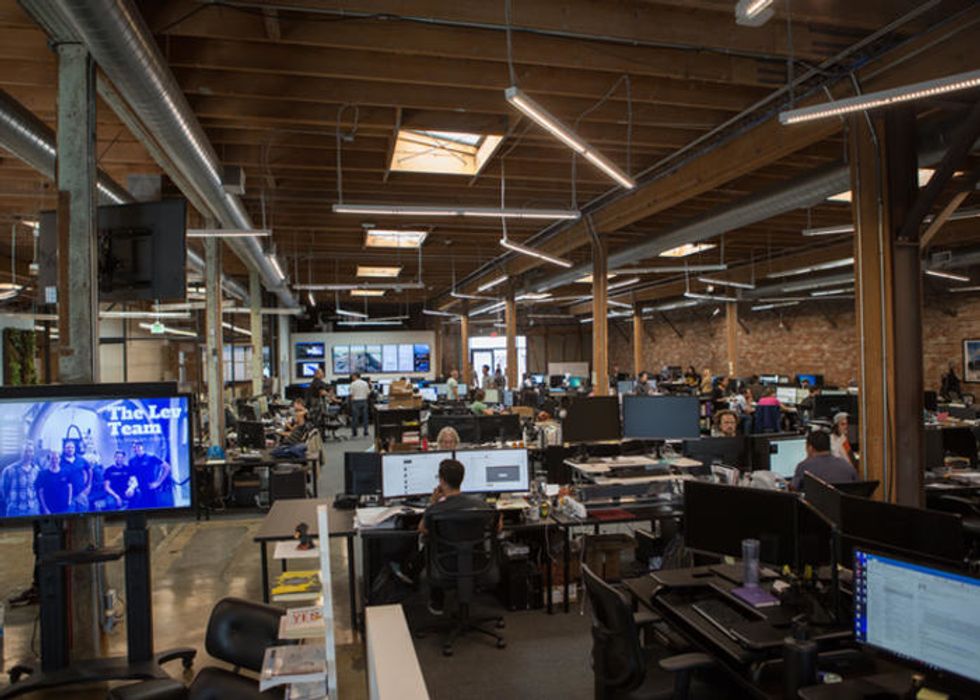 Innovation Campus in Los AngelesHyperloop-One
In 2017, Virgin Group invested in Hyperloop One, spearheading the project for future endeavors. And since that partnership, news and activity surrounding the Hyperloop has been fast and furious.
Early this year, Virgin Hyperloop One, the University of Missouri system and Black and Veatch, a construction, engineering and consulting company, teamed up to complete a feasibility study on a Hyperloop route that would take passengers and cargo from Kansas City to Columbia to St. Louis Missouri. The route, shadowing Missouri's I-70, would complete the entire circuit within 30 minutes.
India was next to jump on board, announcing a plan to build a Hyperloop between Pune and Mumbai. Starting with an operational demonstration track, the Pune project is set to link central Pune, Navi Mumbai International Airport, and the city of Mumbai in 25 breathtaking minutes. Transporting a hybrid of passengers and cargo, the route will have special significance in India, and may even give financially challenged citizens access to better jobs and education.
Optimistically, the Pune-Mumbai Hyperloop route will deliver as much as $55 billion by way of emissions and accident reduction, as well as benefits to the general public, in just over 30 years. The Hyperloop itself is considered to be environmentally pure, and reduces highway traffic, as well as greenhouse gas emissions. The pre-feasibility study also claims that the route could drop greenhouse gas emissions by as much as 150,000 tons each year.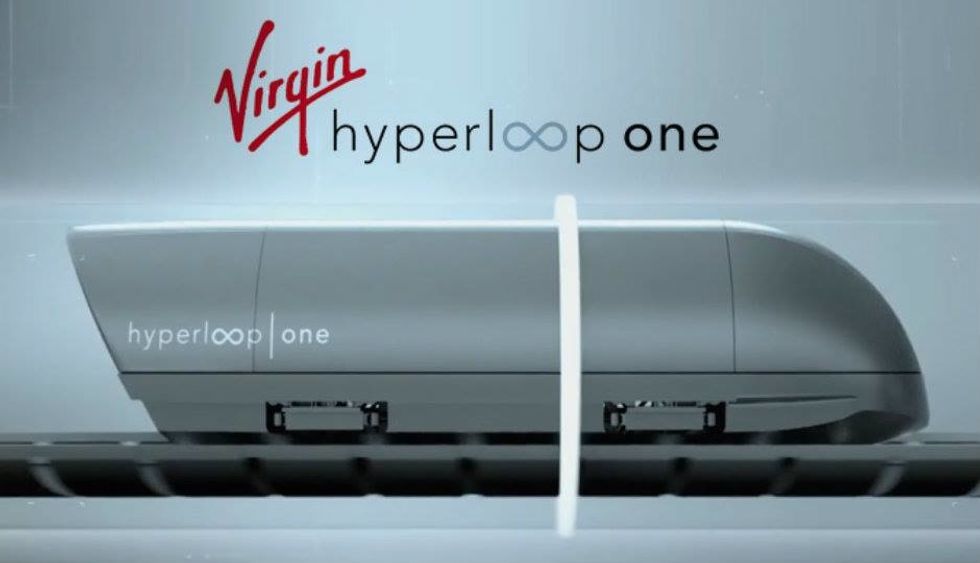 Instagram
The design of the Hyperloop One has attracted just as much curiosity and buzz as the concept of moving at an almost unfathomable ground speed. Last February, Virgin unveiled a sleek, space-age prototype of a passenger pod at Dubai's City Walk 2 shopping complex. Shoppers were able to view the sweeping lines of the exterior, as well as the white and cream-colored interior, which features high-definition screens for entertainment and information.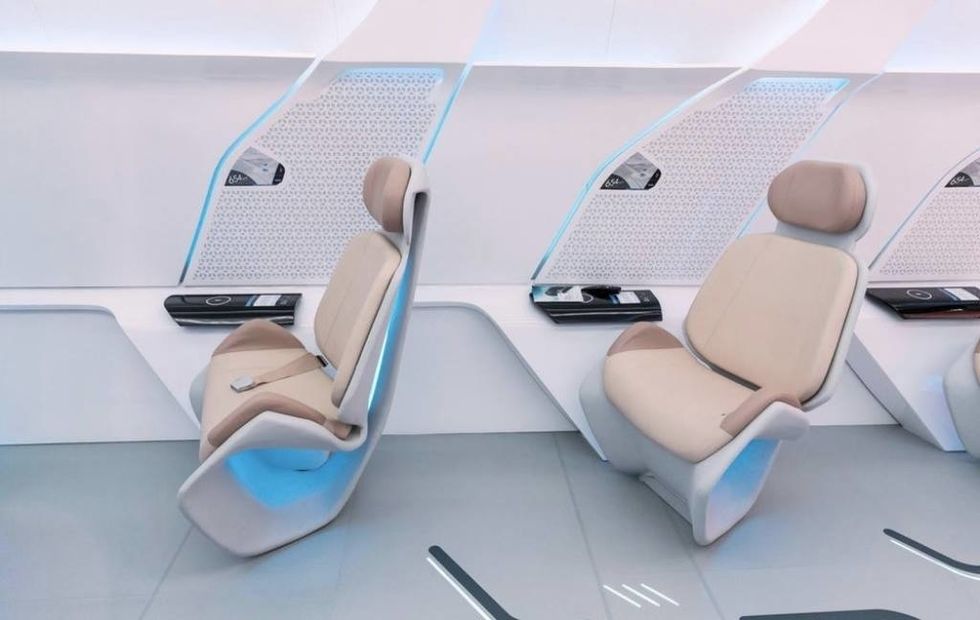 Instagram
As honored guests made their way through the pod, remarking on the elegant, modern interior, others were chatting about the route speed. The Hyperloop One route would enable customers and cargo to make the journey between Abu Dhabi and Dubai in just a breezy 12 minutes.
The Hyperloop comports well with Dubai's ambitious plan to reduce emissions. The city's Road Transport Authority (RTA), by 2030, wants 25% of all journeys to be made in driverless vehicles. Virgin is working closely with the RTA and the United Arab Emirates on the project to fulfill that goal.
If the Chicago / Columbus / Pittsburgh environmental impact study is a success, expect the Hyperloop to become a bonus for shipping companies. In 2015, almost 6 million tons moved through the Chicago to Pittsburgh shipping corridor, with as much as nine million expected to do the same in 2040.
Can the Chicago to Pittsburgh corridor handle all that cargo without a Hyperloop, even 20+ years from now? Probably. But the speed, safety and economics of shipping goods at the speed of flight without the air cargo prices is no doubt an attractive options for businesses, now, then, and in the far future.