Okay, literally what happened to the first two months of this semester?
I turn my head for TWO SECONDS to wrap up applications, and it's the middle of March?
Also, how is it that I have gone four years without once taking one of those traditional "lounge around at the beach for a week" spring breaks? "What are your big plans for spring break?" they ask. Projects. I am literally looking forward to being able to spend a solid week working on projects.
I think this whole "spring break at the beach" thing is a myth. We can't afford groceries; how are we supposed to afford gas money all the way to the beach?
Wait-- this could be my last spring break. My professors keep saying "After spring break, we only have ___ classes left…"
Speaking of time going fast, I'm pretty sure yesterday I was the youngest one in campus organizations. Now I'm the oldest. Something fishy is going on here…
I've also basically turned into Seth Meyers based solely on the number of times I talk about "back in my day" (referring to up to 4 years ago).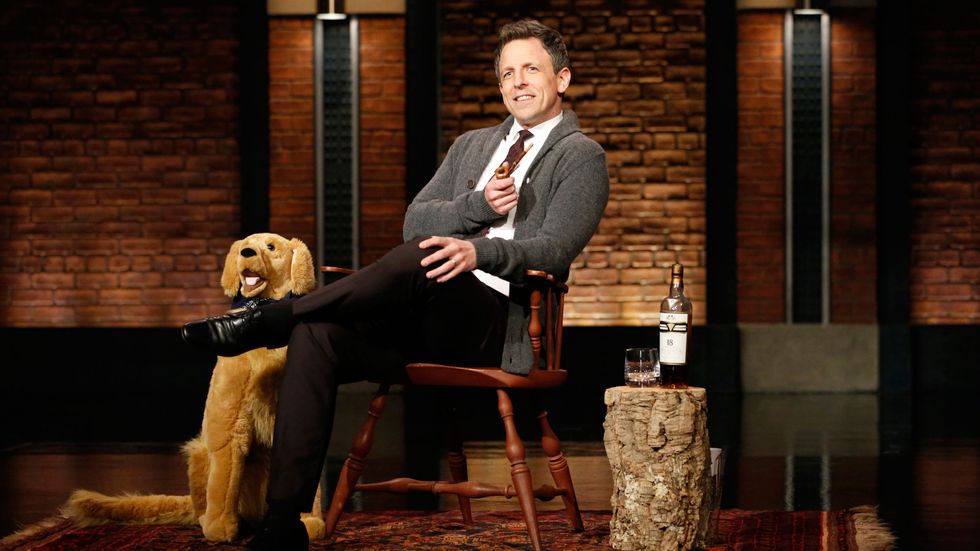 "Remember when WOW served ice cream?"
"I remember when Meehan was still president."
"Do you remember that snow storm in spring of '15?"
"I remember when they first invented chocolate…" Wait that's another SpongeBob quote.
Awwh, I'm going to miss this place.
It's the little things I'll miss the most.
The Gameclock, as I affectionately call the giant speaker on top of Bibb Graves Hall that sounds like an old, out-of-tune clock (but isn't a real clock, so they could totally make it actually sound in-tune if they so chose) that plays eerie-sounding music for a good solid 20 minutes at noon every day.
Cheryl from the Diner.
Walmart, where I've spent the majority of my free time.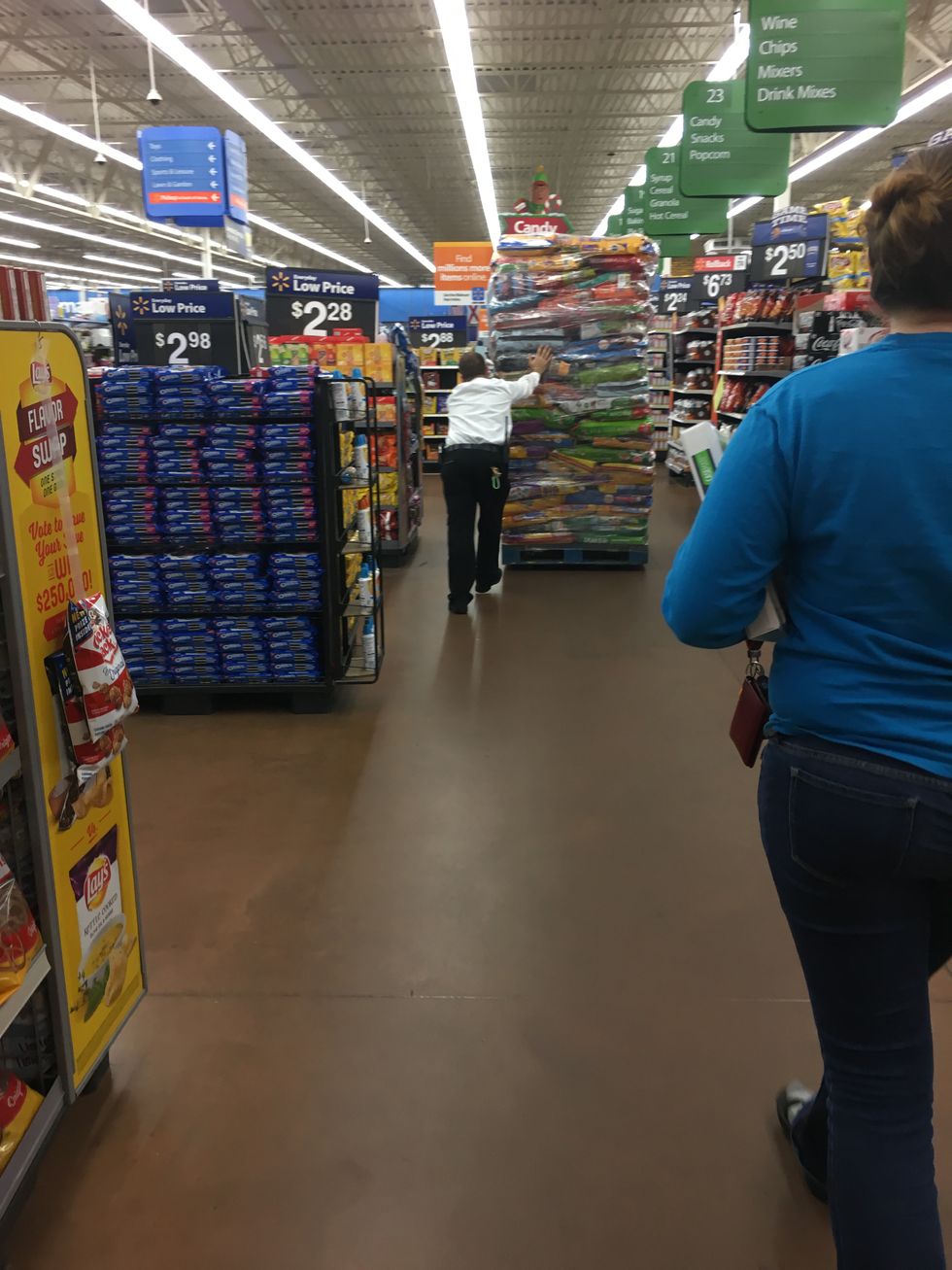 The tables at the library. No tables are better-oriented for focus than the tables at the library.
My 3' x 3' kitchenette. Nothing is ever more than a lean away.
50' ceilings. I stand on the counters to reach things and there's still a good foot above my head.
The 2nd-floor exercise room. AKA a room with couches. So the 2nd floor "just be brutally honest with yourself" room.
Trees. Well, I guess they have those elsewhere too. But they're extra pretty here.

The stray cats. Where they come from on campus, no one knows.
Spanish Film Festival. Where else can you go watch a showing of Spanish-language films in Alabama? NOWHERE. It's Alabama.
The little crossing sign on Forney Ave. with the image of a person hula hooping while crossing.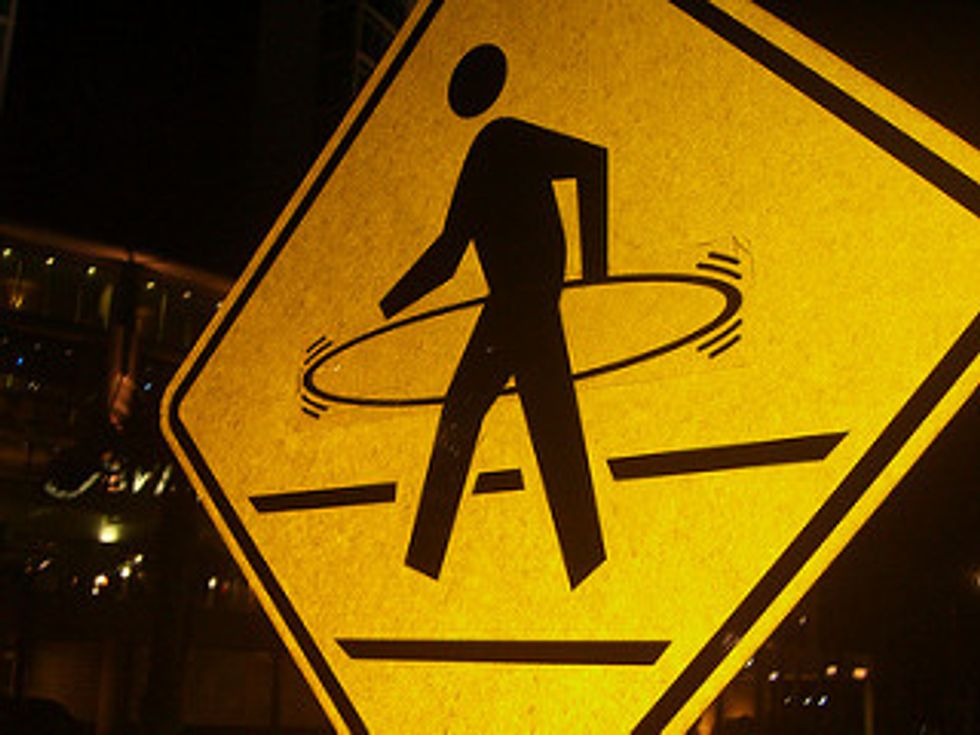 And who could forget, JSU Crosswalk. I remember before they took your voice away. Now you're just an incessant beeping. But you will always be
"You may cr-"
"You may cross Pelham Street," to me.
Wait, I still have assignments to do.