Selena Quintanilla is the queen of tex-mex. Seriously, ask anyone. Selena was/ is beloved by (mostly) everyone in the latino community, and around the globe as well.
It's been 21 years since the singers death but she is still remembered by her fans, old and new. While Selena was alive she made a name for herself. Music wasn't the only thing she was known for. She started a clothing line and even opened a boutique/ salon in Corpus Christie, Texas.
It's without a doubt that if Selena was still alive today and still rocking it on stage, she would be making millions of dollars. A makeup line sure would have been in the works. I am just surprised that it took the family this long to arrange it.
However, it got me thinking about how much money the family is making in her name. I understand that fans want to commemorate her in any way possible and I was beyond thankful when the movie Selena came out (and not because of this reason -_-) but I feel like they are exploting her name. Not the Quintanilla name, no, the name Selena.
Of course, I am not saying that money is the reason or only reason why the family is still keeping the name alive in people's heart. I am sure that Selena would want for her fans to have a part of her even after she's gone. Selena was a girly girl at heart which is why this make-up line was a given.
For all I know, this could've been M.A.C's idea and the Quintanilla clan just went along with it, thinking of her and what she'd want for her fans.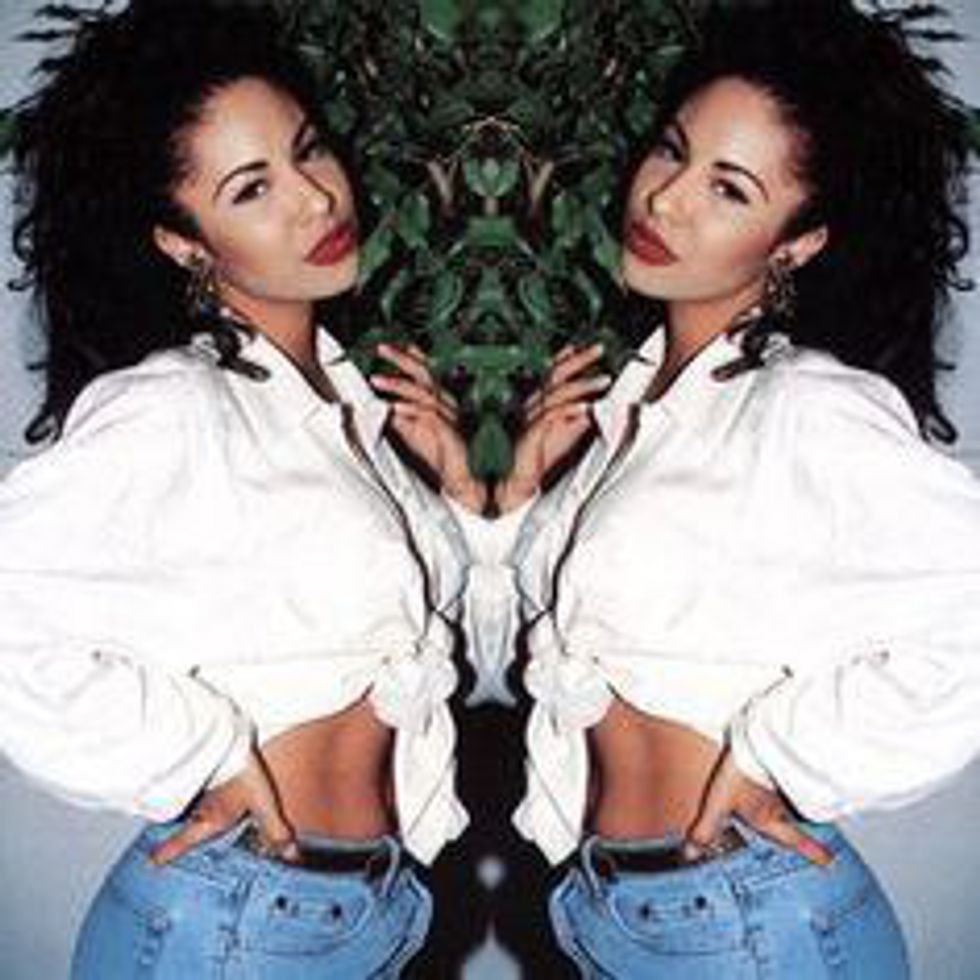 Believe me when I tell you that no one was more excited when M.A.C. announced that they were working on a Selena line, than me. I could just picture myself wearing Selena's signature red lipstick or lipliner (which I could achieve with just about any red lipstick- dub or expensive- out in the market) and full lashes.
It's a sweet idea what M.A.C. is doing, honoring the late singer, and I love the fact that they have chosen the color purple as the color for the main packaging, since it was Selena's favorite color.
Say what you want, but this is MY OPINION. I am sure that once this line comes out it will do fantastic on the market. Just as I am sure that I will go into a M.A.C store or kiosk and check it out (hell, I might even buy something—I'll keep you posted).
Needless to say, I will check out what the line has to offer for us, her fans. I will inspect packaging, quality and everything else that comes with it.
Afterall, a true fan will do "anything for Selenas!"