Regardless of what we may believe about President Trump, the recent actions on behalf of him and his administration regarding censorship and restriction of scientists in communicating their findings with the public should raise concern.
White House Removed Search Results Related To Climate Change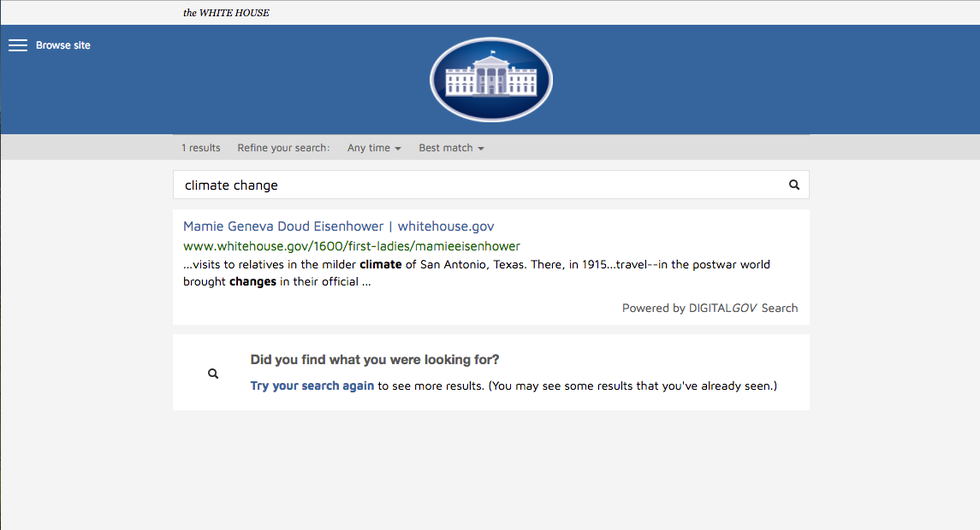 After President Trump's inauguration as the 45th President of the United States, the official
White House website
has removed any search results on their website related to climate change and environmentalism and have indicated for the Environmental Protection Agency (EPA) to do the same. As can be seen, the only result is not related to climate change.
However, the EPA still maintains these topics on the website. Try it yourself and see what you find. It is hard to say what other topics have been deleted from the website, but so far search results directly related to race issues and LGBTQ are no longer available.
Significant Reductions To Science Budget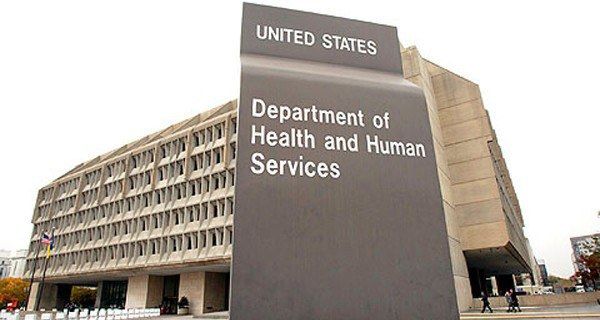 President Trump's administration plans
$10.5 trillion of federal budget saving
over the next ten years. This includes major cuts to various agencies, including the departments of Energy, Commerce, Transportation, Justice, and State. These will likely see significant budget cuts and even program eliminations.
According to a report by New York Magazine:
"At the Department of Justice, the plan would eliminate programs that aim to prevent violence against women, encourage community-oriented policing, and provide legal aid to the indigent. It would also drastically reduce funding the DOJ's Civil Rights and Environment and Natural Resources divisions.

At the Energy Department, the plan would eliminate the Office of Energy Efficiency and Renewable Energy and Office of Fossil Energy, which develops technologies to reduce carbon emissions.

Two of the top State Department programs focused on climate-change prevention are marked for elimination.
The Minority Business Development Agency, the National Endowment for the Arts, and the National Endowment for the Humanities are all headed for the scrap heap. The Corporation for Public Broadcasting would be privatized."
The new budget for Department of Energy will be downsized to the levels of 2008, resulting in cuts to many important programs and scientific advances. Also, NASA's incredible climate change research department will likely be eliminated.
National Science Agencies "Silenced"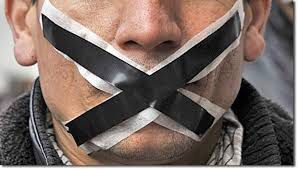 An internal department-wide email from Sharon Drumm, chief of staff for Agricultural Research Service (ARS)
,
published on
BuzzFeed
read, "Starting immediately and until further notice, ARS will not release any public-facing documents. This includes, but is not limited to, news releases, photos, fact sheets, news feeds, and social media content."
After much criticism from the public and scientific community, the ban was lifted.
Similar instructions have been released to many other federal research institutions in the U.S. The Department of Health and Human Services (HHS) sent orders not to send "any correspondence to public officials". In turn, an email to directors of the National Institutes of Health (NIH) provides more details on these regulations. President Trump has stopped Environmental Protection Agency (EPA) contracts and grant funding.
The CDC recently canceled a February conference regarding the health effect of climate change. The Department of Transportation and National Park Services sent out similar instructions.
The ARS will adhere to United Stated Department of Agriculture (USDA) instruction for scientists to seek approval of top officials when answering questions involving "legislation, budgets, policy issues and regulation."
"Although still allowed to publish in scientific journals, any reference to their work in any other form would have been banned. News releases, photographs, infographics, fact sheets, and any social media content on Facebook, Twitter, and elsewhere would be prohibited in any form, according to the memos."
- Robin Andrews


Online Science "Resistance"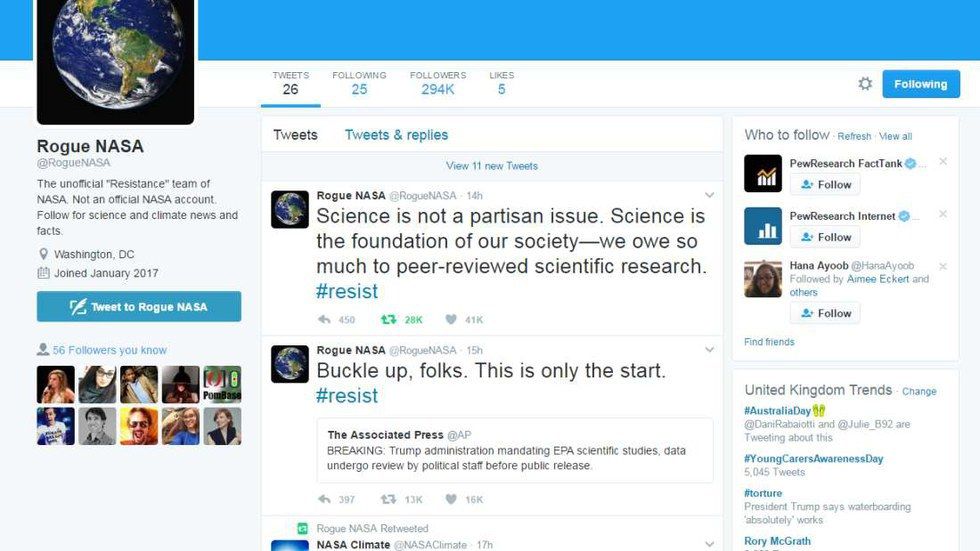 In light of these events, "rogue" versions of Twitter accounts of these major research institutions have been started by their scientists. The purpose of these accounts is to publish important scientific material to the public which is being "censored" and create awareness of the existing problem.
The movement apparently started with a rogue Badlands National Park Twitter. This was been followed by the creation of the AltUSNatParkService Twitter.
Other accounts include: AltYosemiteNPS, AltYellowstoneNatPar, AltUSForestService, AltBadlandsNatPark, Resistance_NASA, RogueNASA, RogueNOAA , altUSEPA , among many others.

For more of these verified accounts please click here.
March For Science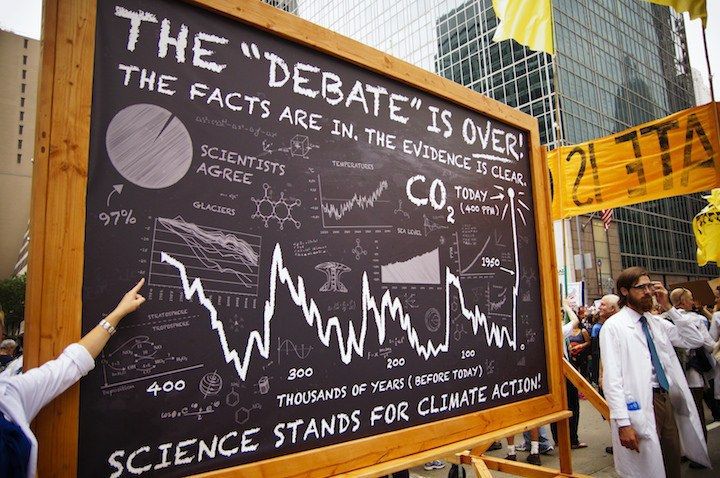 All of these events, and maybe more, have lead scientist and science-enthusiast to
protest
these regulations. The public should have access to scientific information that has a direct impact on their lives.
A group on Reddit started a discussion of the subject that caught like wildfire among professors, students, researchers, artists, scientists, and people passionate about science.
Thus, a large number of America's scientists have banded together to organize the March For Science. Within a few days, the Facebook and Twitter handles have reached 166,044 likes and over 185,000 followers, respectively.
This is not the only effort made along these lines. Climate Central states that librarians and researchers are storing climate data on federal websites and scientists have led peaceful protests in San Fransisco.
If interested, you can sign up for updates of to join the march at http://www.scientistsmarchonwashington.com/
"If someone's political stance requires preventing scientists from informing you about your own planet, that's not politics, it's oppression."
- Katie Mack, astrophysicist