We can all think back to our K-12 days being served what is commonly referred to as "hot meals" or school lunches. There was always that rotating menu of plastic wrapped grilled cheeses, chicken strips, sloppy joes, and if you're lucky, the occasional slice of pizza. Personally, I think my high school had some of the worst dishes ever served (for reference, we were handed items called "potato taco," turkey manhattan, and "chicken chunks"). Seriously, WTF IS A CHICKEN CHUNK?!
When did it become okay to give growing children who need vitamins, vegetables, fruits, grains, and nuts foods that are practically inedible? Yeah, school cafeterias are required to slap on a full serving of fruits & vegetables on each child's tray (thanks, Michelle Obama!), but when it looks like this, do you think kids are really going to eat it?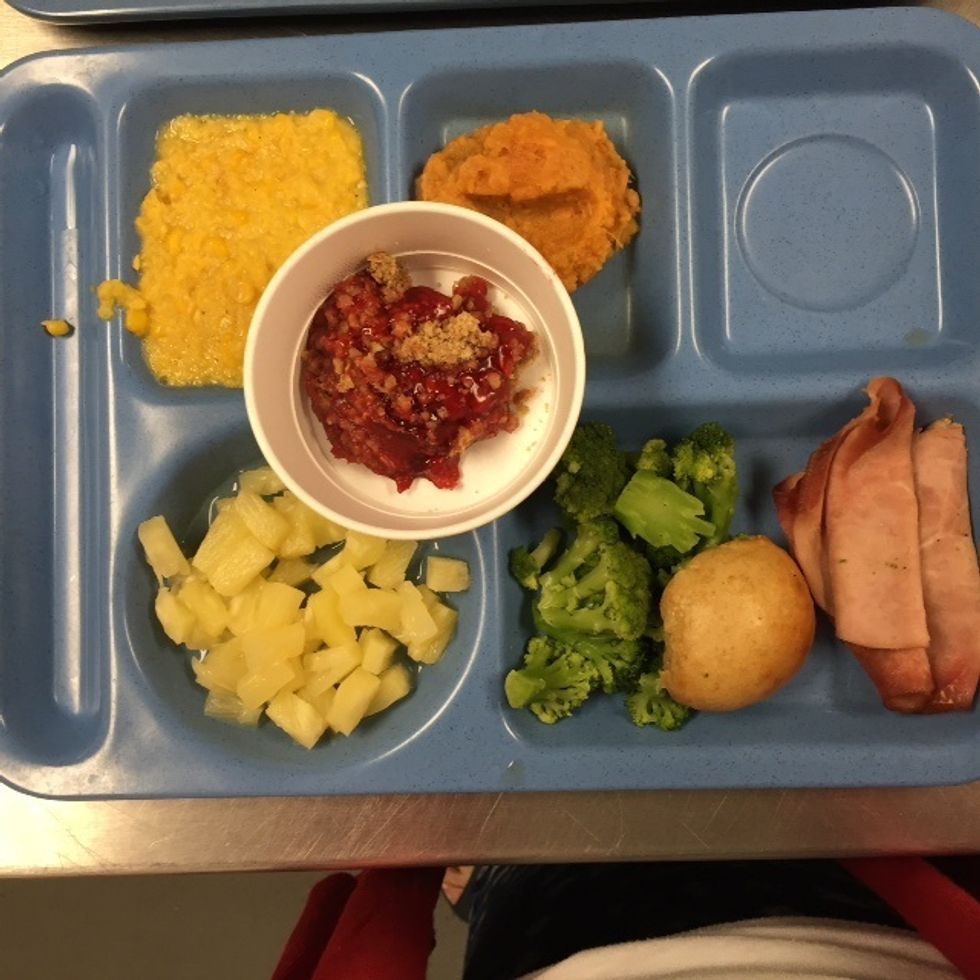 This school lunch was based on a traditional Thanksgiving meal...
World-renowned chef Dan Giusti has been working diligently and creatively to help reform school lunches across the U.S. Before acting as cafeteria manager at Winthrop Elementary in Connecticut, Giusti was promoted to head chef at what has been called "the best restaurant in the world," Noma, in Copenhagen. At Noma, Giusti was serving thousand dollar meals for two, booking reservations months in advance, and working with the highest quality ingredients. Nowadays, he can be found surrounded by 6 to 11 year-olds in a tiny cafeteria on any given weekday, still creating dishes with the same flair and passion that he had back in Denmark. He and his team of chefs, known as "The Brigaid," "started challenging the school food status quo by putting professional chefs into public schools to cook real, wholesome food from scratch." In an interview with CBS, Giusti explained the rationale behind the project saying, "It's called school food. Like, that's weird," he said. "It should just be food."
Some people don't feel as strongly about school lunches as "The Brigaid' team. Only a few months ago, FoodRevolution.org published an article explaining 10 ways school lunches are improving & how many Americans are simply overreacting about the quality of food. Some of their examples include: 1) an increase in school gardens, 2) adding more salad bars to cafeterias, 3) and the implementation of Meatless Mondays on menus across the U.S.
First of all, school gardens rarely ever provide a big enough harvest to feed an entire student body, not to mention the upkeep can be quite expensive. Secondly, the likelihood of a 7-year-old visiting the salad bar at lunchtime is LOW - I mean, would you have at that age? Thirdly, following a Meatless Monday meal plan doesn't necessarily mean the foods' replacements will be of better quality. Grilled cheese, quesadillas, and PB&Js and are all meatless...they're also all high in carbohydrates, processed sugars, and fats.
Other adults protest Giusti's Brigaid project arguing how "it will raise taxpayer dollars." He claims that because of "fundraising efforts (like Brigaid's popular weekly community dinner) and generous corporate and private grants, [the Connecticut school system's] taxpayers still haven't been hit. Anyways, even if taxes were raised a bit, aren't the children worth it? Giusti is not serving up prime rib, fifty dollar lobster tails, or truffle oil pasta - he's just cooking (and I cannot stress this enough) real food. In many cases, the lunchtime meal children get at school is the only meal they will receive all day. Poverty is a real issue within our education system, and sometimes families do not have the funds to feed their kids breakfast or dinner at home.
Like I said before, Giusti isn't creating any outrageous dishes. His past menus have included "BBQ chicken, roasted carrots, cornbread, and a side salad" or "meatloaf, sautéed kale, and cauliflower mashed potatoes." After the kitchen is finished plating the meals, Giusti encourages his chefs to enter the cafeteria and speak to the schoolchildren. They sit down and ask them how their food tastes, what they'd like to see on next week's menu, and if they'd try this dish at home!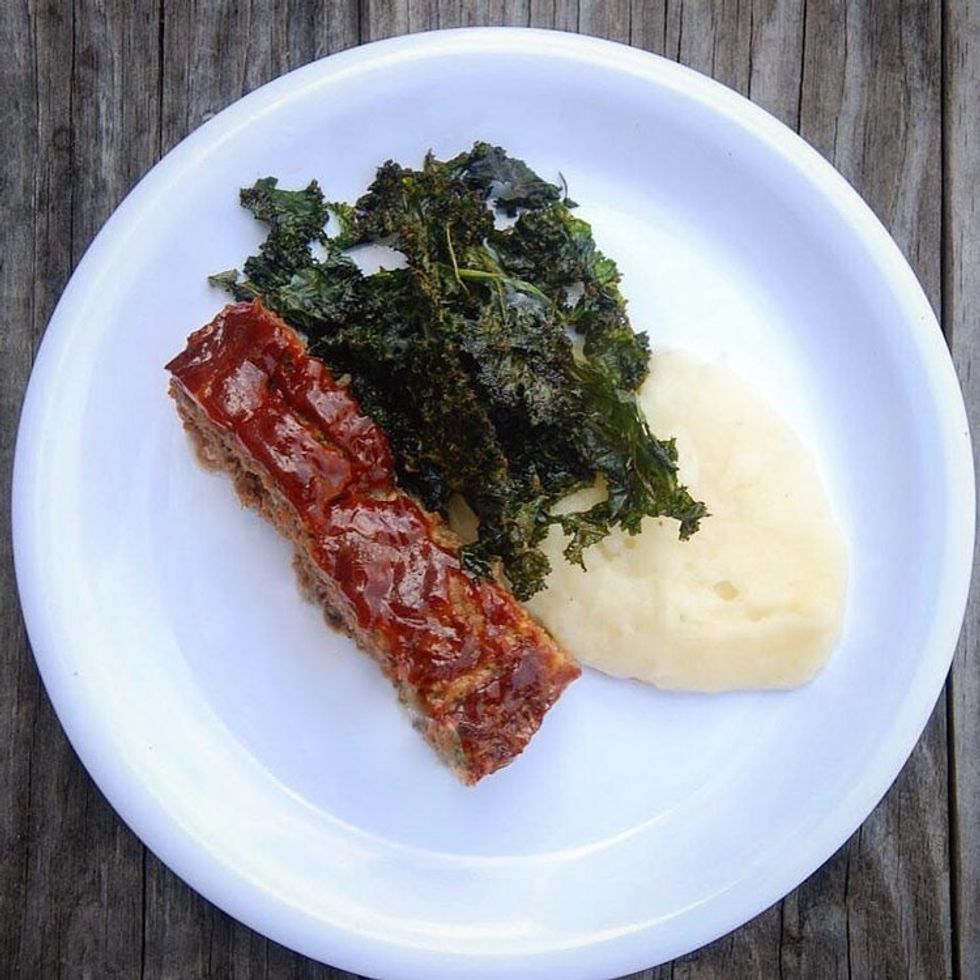 It's time we start encouraging healthy habits in young children, and what better way to start than in institutions dedicated to higher learning? Kids need energy and nutritional meals to kickstart their day and fuel their brains for 7-hour long school days. In the future, I hope to see Dan Giusti's movement spread across more than just Connecticut, and potentially, changing the lives of students around the globe.