If you're not familiar with the show "Schitt's Creek," then you probably have been living under a rock for the past year or two. "Schitt's Creek" can be streamed on Netflix. It stars Eugene and Dan Levy as father and son, along with Catherine O'Hara and Annie Murphy rounding out their on-screen family.
If you know the show, then I'm sure you already love it. I have literally never met a soul who didn't think it lived up to the hype. But if you have not seen "Schitt's Creek," after reading this head over to Netflix and cancel any plans you have tonight because you're about to go down the rabbit hole.
1. The Moira Rose of it all.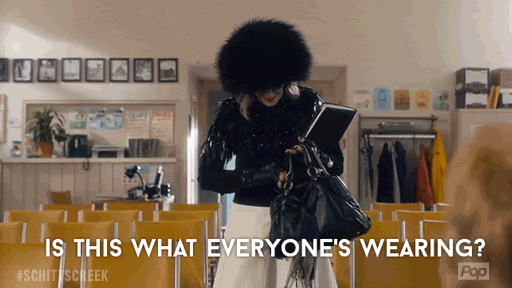 A true star, diva, and legend herself, Moira Rose is genuinely an icon. From her extensive wig collection to her top-notch comedy, Moira truly embodies everything it means to be a star. Which she won't let you forget by reminding you about her time on her hit show "Sunrise Bay."
2. Daniel Levy as David Rose.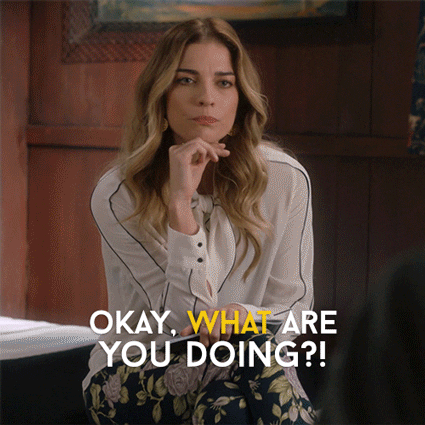 Alexis and David together are probably the best on-screen sibling duo since, I dunno, Carmen and Juni in 'Spy Kids?' (Random reference, but I mean how many notable funny tv siblings that we all know of are there?)
Dan Levy as David Rose is seriously one of, if not the funniest, wittiest, best-dressed characters on television. If you are familiar with the show, then you know his character alone is enough reason to watch.
3. Anytime Alexis says her brother's name.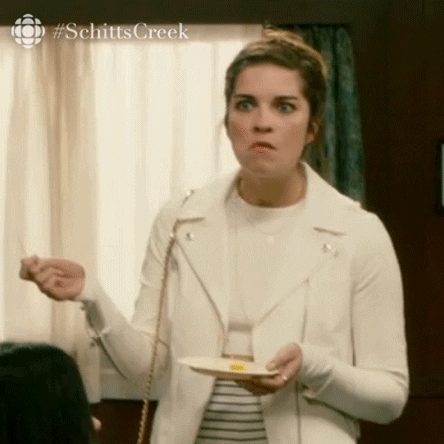 You know how they say every time a bell rings, an angel gets its wings?
Well, every time Alexis says "David" I get to roll on the floor in tears. But seriously, I can't help but cry-laughing literally any time David's name comes out of her mouth.
The inflection, the pronunciation, everything about it, is pure comedic gold. Also if you want a laugh, someone compiled Alexis saying "David" a bunch of times and it'll have you howling. See it here.
4. Stevie Budd.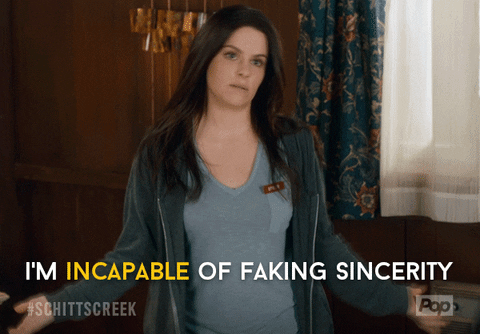 Another character on the show that will make you laugh until your sides hurt, Stevie Budd.
Emily Hampshire as Stevie, who runs the motel the Rose family lives at, will make you wish you had a sarcastic side-kick.
She uses her dry sense of humor and other local know-how to keep all the wildly bold personalities of the Rose family under control while realizing she loves them like her they're her own family.
5. Moira Rose. Moira Rose. Moira Rose.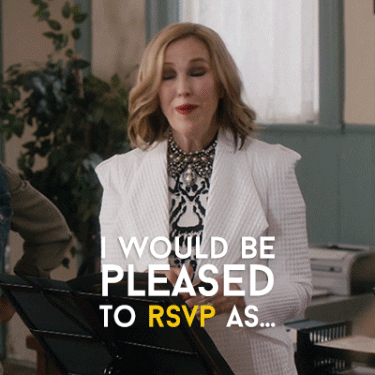 Ending this list, just like it started, with Moira Rose.
She is the matriarch of the family, and delivers her funny one-liners with such ease, how could you not love her?
Her accent, wit, everything about her just oozes comedy and star power.
Moira will have you laughing so hard, you'll be questioning whether or not that brownie you ate prior to watching had something special in it.