Two days after my freshman year of college ended, I decided to visit my cousins in San Francisco. From its colorful houses to its beautiful landmarks like the Golden Gate Bridge, this city is unlike any other place that I have been to. Here are some highlights from my four-day stay here.
1. Golden Gate Park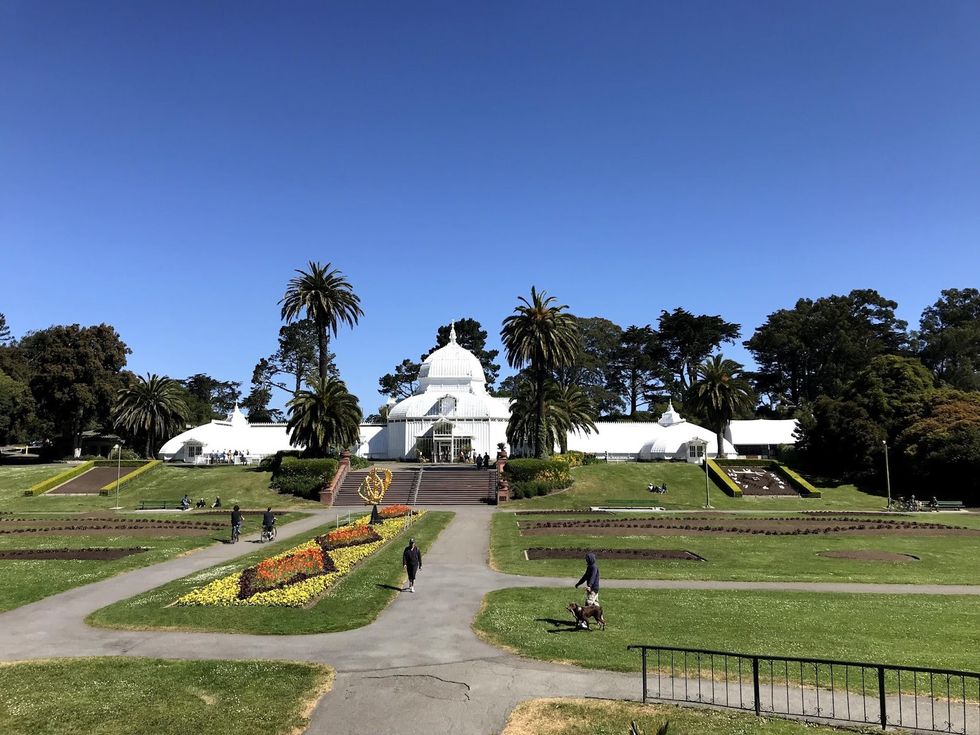 This park is very unique as it has several attractions such as SF Botanical Garden, Conservatory of Flowers, Japanese Tea Garden, and California Academy of Science all within walking distance from each other. Each one of these attractions required a purchase of a ticket. The Japanese Tea Garden was definitely worth the money as the plants and flowers were very exotic and exquisite. The Conservatory of Flowers was stunning from both the outside and inside. In addition, it is also very fun to walk around the park and people watch.
2. Twin Peaks
The view of San Francisco from Twin Peaks is even better than from Golden Gate Bridge. This is the perfect place for photographers to take a panorama. However, it is important to keep in mind that it is extremely windy. It was definitely challenging to walk up the steps to the top of the peak with the wind pushing against you.
3. Golden Gate Bridge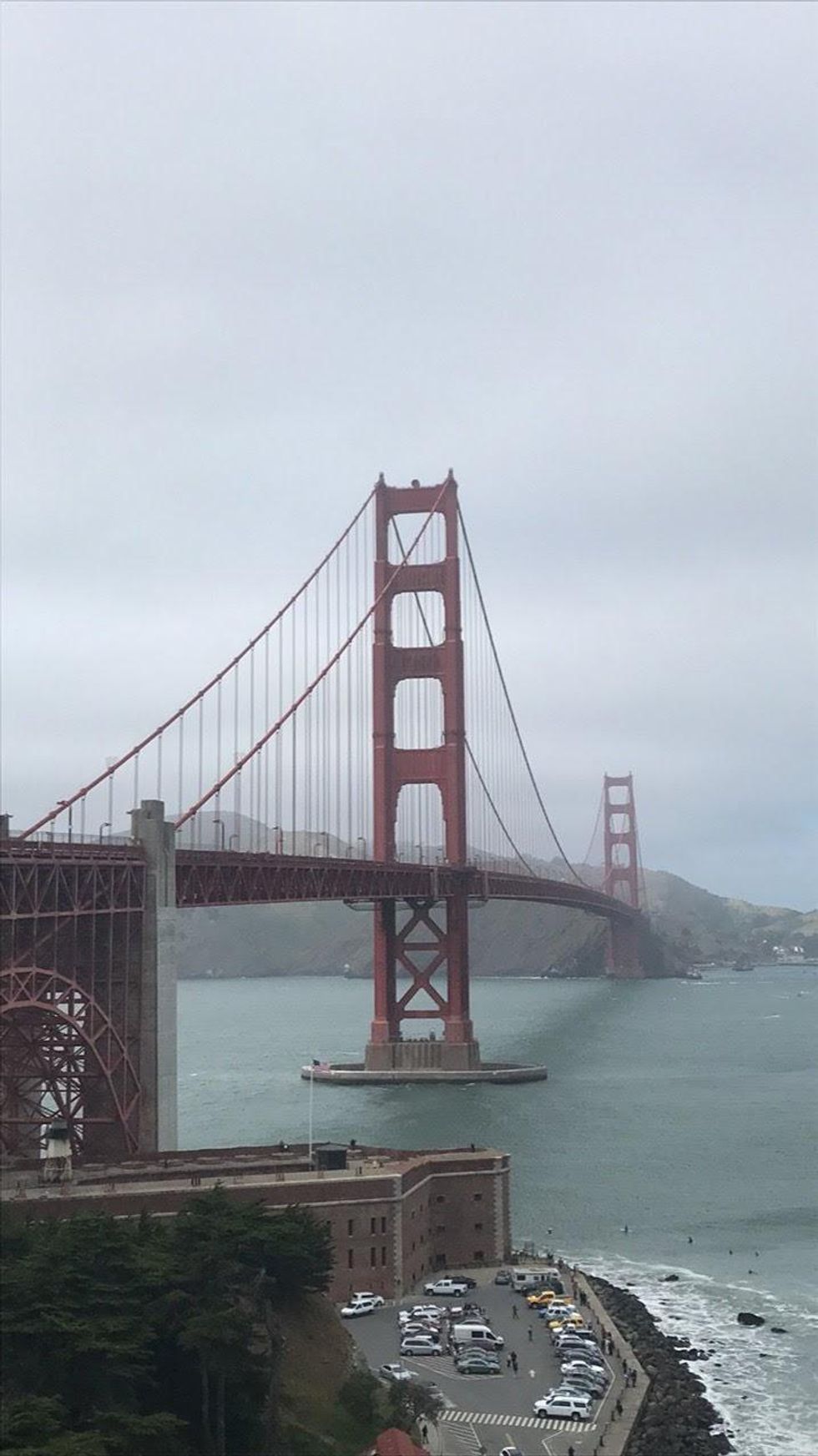 A trip to San Francisco is not complete without a visit to its most iconic structure. When my uncle took me here, I was blown away by the breathtaking view of the ocean and the downtown skyline view of San Francisco. You can also see the infamous Alcatraz island from the bridge. It is a rather long walk to walk from one side to another.
4. Union Square + Financial District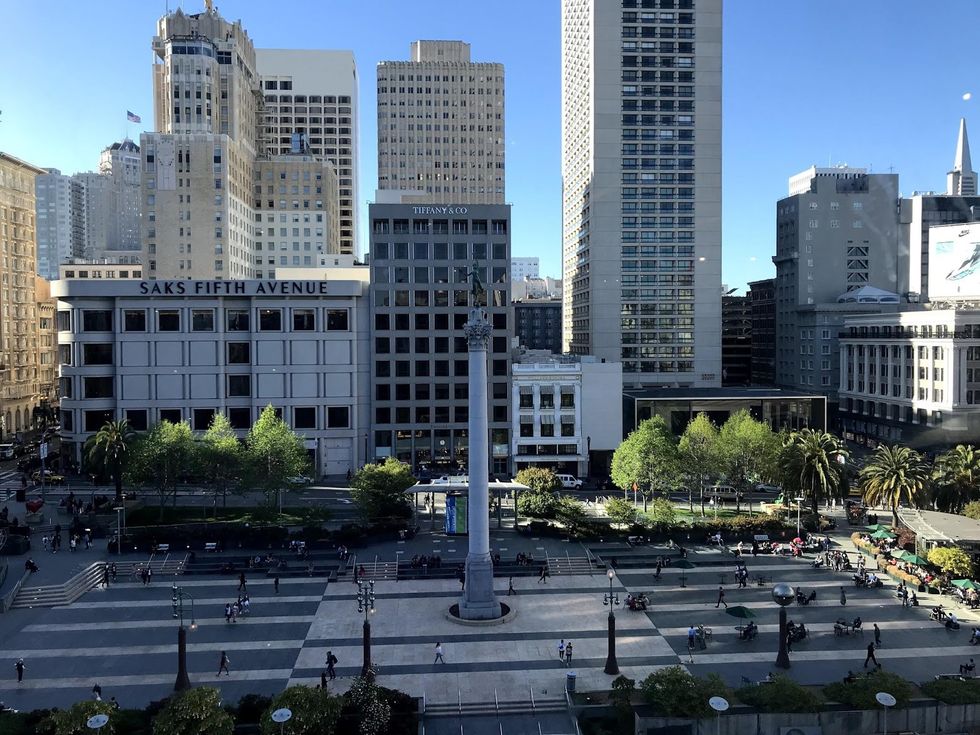 Union Square is one of my favorite places. While it is a long walk from Fisherman Wharf, it is definitely doable. It is located conveniently next to San Francisco's tallest skyscrapers and department stores. I also think that this is one of the safest areas to walk around in San Francisco. You can really feel the bustling city vibe here.
5. Fisherman Wharf and Ghirardelli Square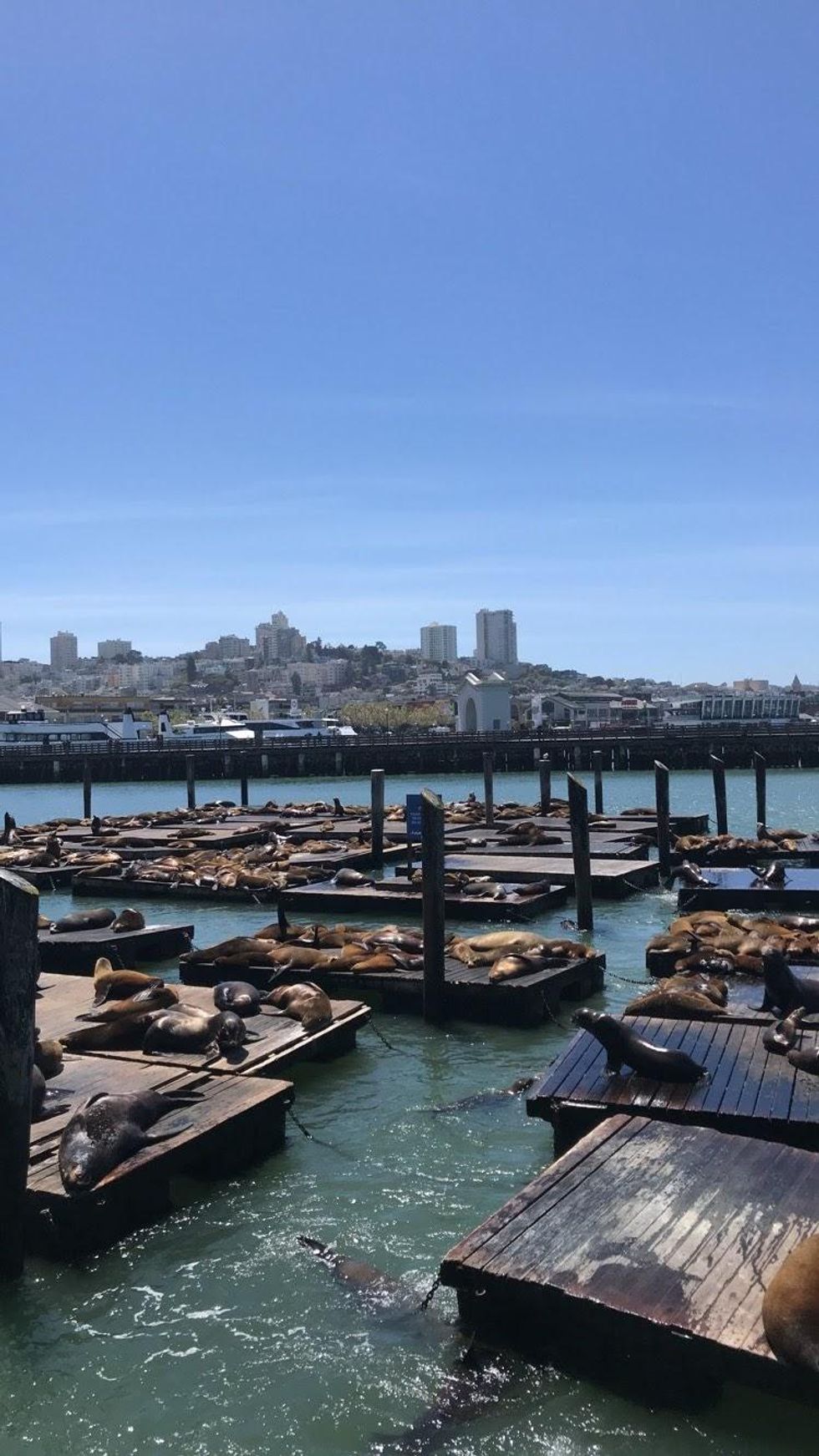 These two attractions are definitely the most famous in San Francisco. Pier 39 offers a wide range of restaurants and amusement activities. Eating clam chowder in a sourdough bread bowl is a must. I loved watching the sea lions flop around at Fisherman's Wharf. Ghirardelli Square is about a fifteen-minute walk away. If you have time to wait in line, the sundaes are to die for.
6. Japantown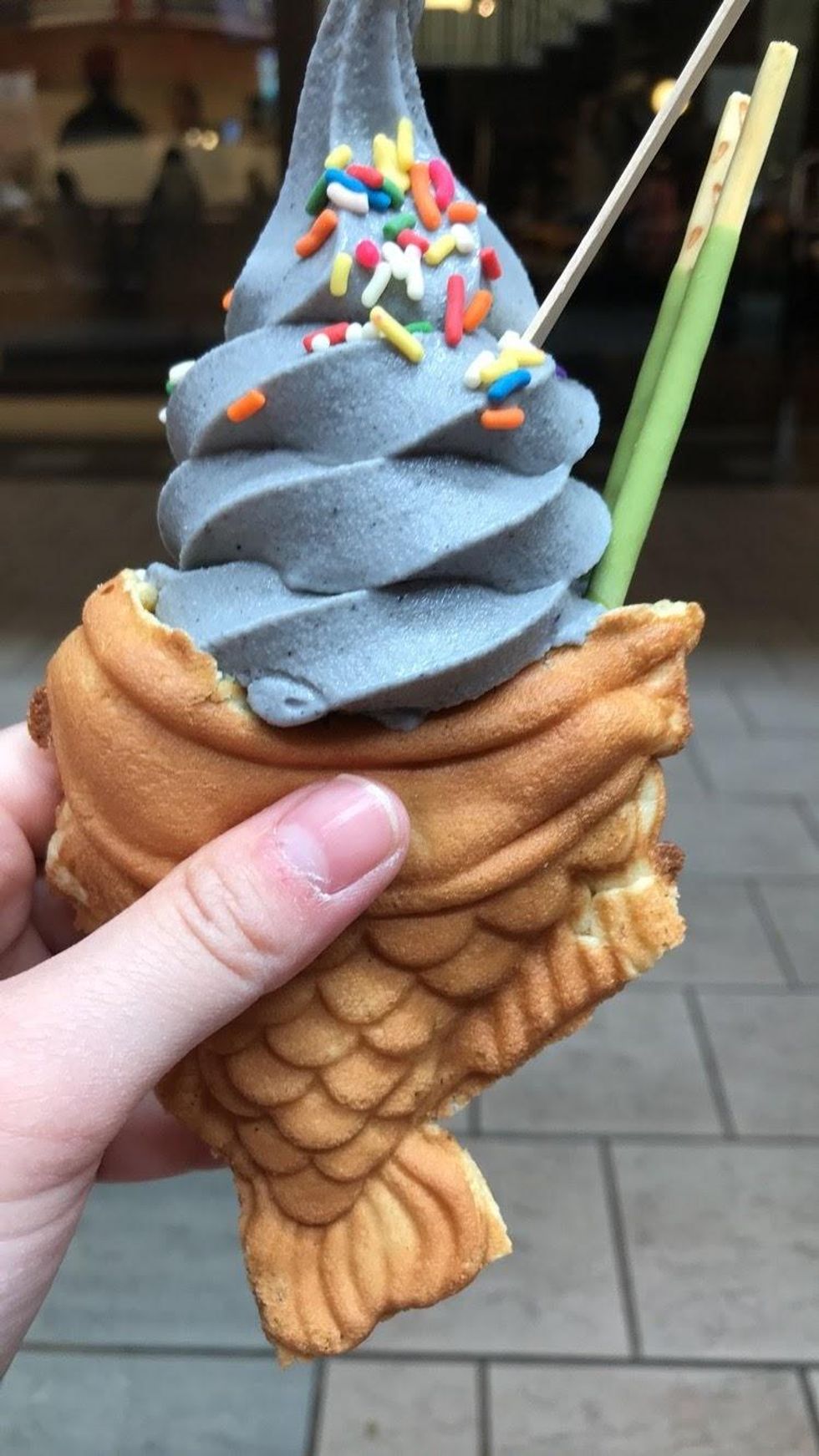 As someone who always loved cultural centers, Japantown definitely falls under one of my favorites. I loved browsing through the different supermarkets and restaurants. While the ramen was not exceptional, their ice cream was amazing. I tried black sesame ice cream in a taiyaki cone. It was so delicious
7. San Francisco MOMA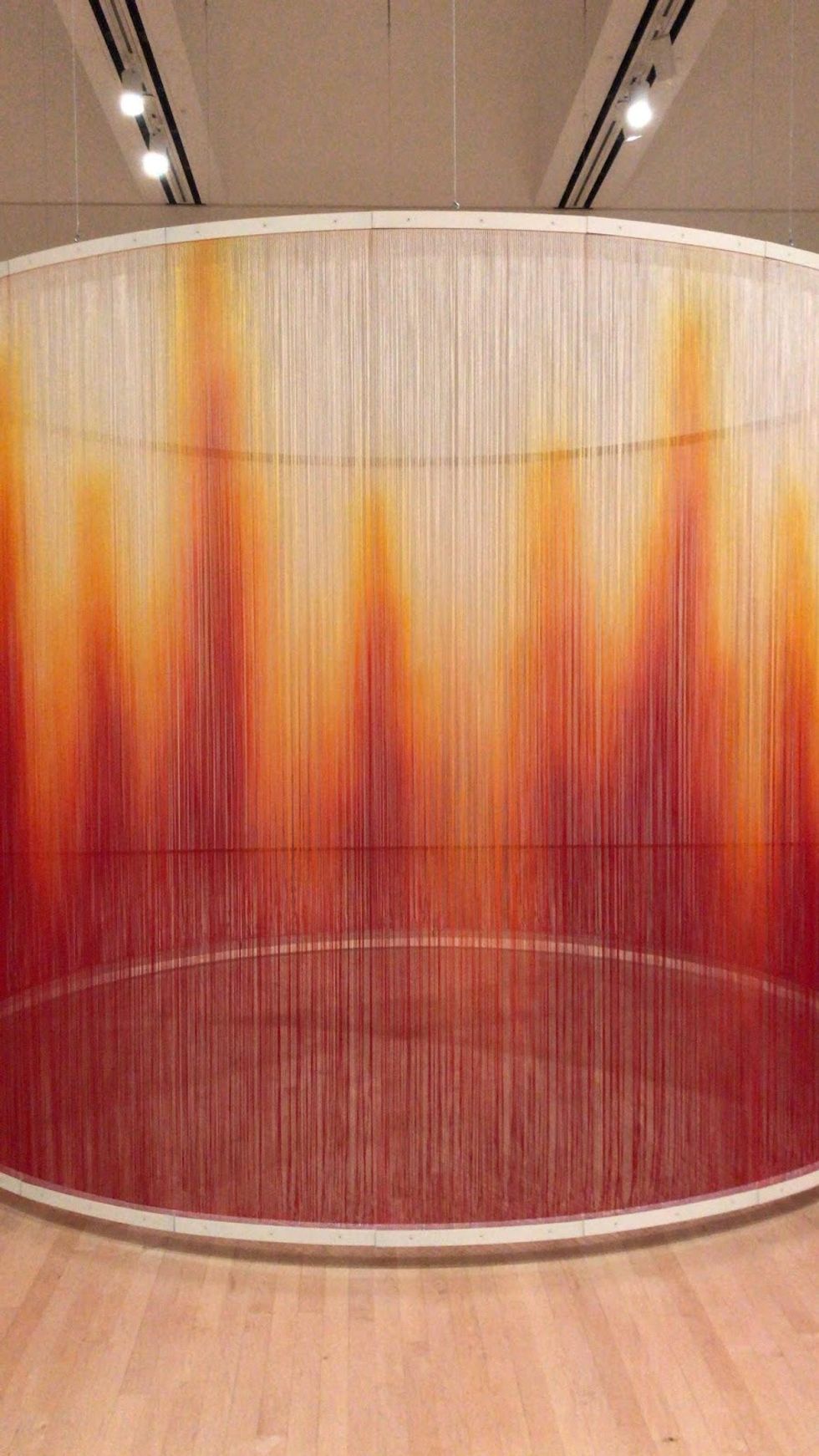 I have been many art museums such as High in Atlanta, MOMA in New York, and the LACMA. While SF MOMA is not as famous as the other ones, it did have some pretty cool exhibits. Some exhibits that I enjoyed included the pieces by Andy Warhol, the Sculpture Garden, and the Louise Bourgeois Spiders.