The 12-time Olympic gold medalist, Ryan Lochte, has been in the headlines since the 2016 Olympic Games in Rio de Janeiro, Brazil. He lied and exaggerated about being robbed at gunpoint after a night of partying with his teammates. Though this was later proven wrong, both parties didn't seem to always tell the truth. Due to his behavior, Lochte has been suspended for 10 months and will miss the 2017 National Championships. He has since apologized and wants to show that he can improve upon his behavior to better represent his team and country at competitions. His apology was even formally accepted by the Rio Olympics Committee. Now Lochte is on our Facebook feed for another reason: two men rushed the stage after his first performance on Dancing With the Stars.
Lochte and his professional partner, two-time winner Cheryl Burke, had just finished their classy foxtrot to "Call Me Irresponsible" by Michael Bublé and were being critiqued by Carrie Ann Inaba when she suddenly started saying "Excuse me," and "Back off," repeatedly. The camera remained on Inaba while the other half of the screen continued to replay Lochte's routine. Security could be seen rushing onto the stage to combat the protesters. Two men had stormed the stage to protest the swimmer's inclusion in the show, while four women jeered from the audience who were told to leave by professional Derek Hough. All six of them were wearing anti-Lochte t-shirts. A video taken by another audience member quickly spread across social media and Good Morning America aired their footage of the event the next morning.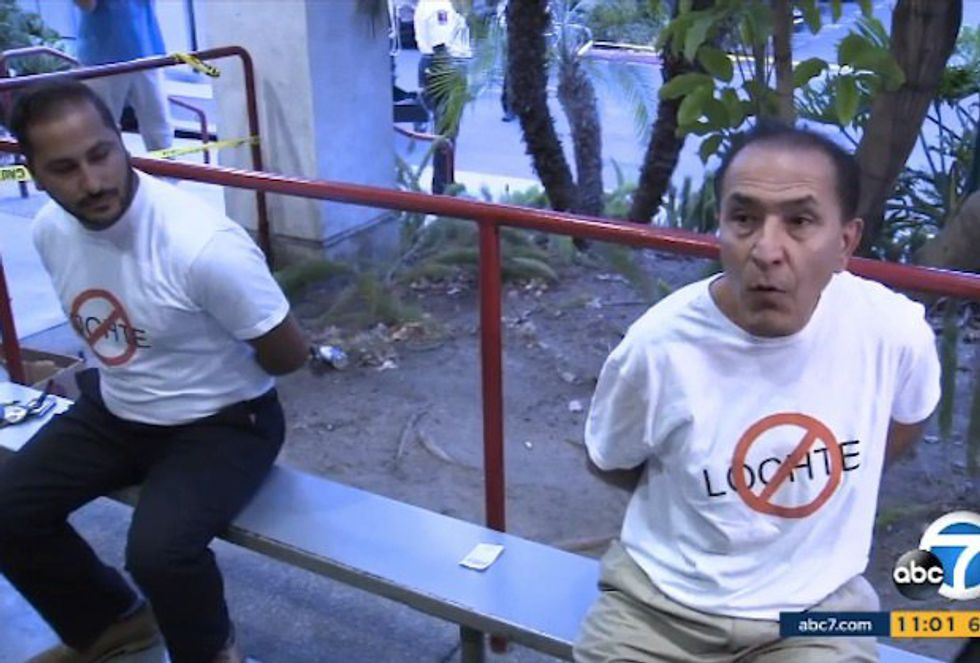 The experience was rattling to both Lochte and Burke, who were visibly shaken and emotional backstage. Current and former competitors voiced support for Lochte, who they believe should be judged on his dancing and be allowed to move on from his mistakes. Even the seasoned professional dancers were shocked at the protest and said how there have been many controversial people at the show, but none have resulted in a protest like this. Lochte accepted the offer to appear on DWTS before he became a controversial figure, but that didn't seem to matter to the protesters.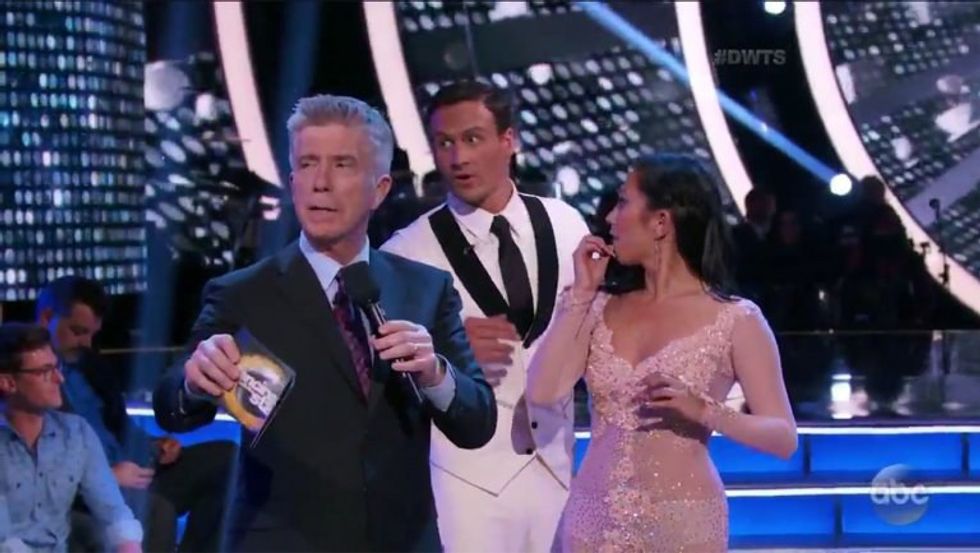 Ryan Lochte is human. He has made mistakes and he has owned up to them and apologized for it. He has been making an effort to put it behind him and better himself. He is using his opportunity on DWTS to get a fresh start and have a second chance. To me, he deserves to be given that second chance to show he is not a bad guy. Lochte fully accepted his mistake and wants to show that he can better himself. He did not blame the event on the party culture of Rio or the Olympics. His punishment will not be mitigated or reduced. He did the "crime" and now he is doing his "time" and he accepts it. So why do people not want to let go of his mistakes and let him have that second chance?
Ryan Lochte is still a role model, not just for his accomplishments in swimming, but to anyone who has made a mistake. He could have fought with the protesters. He could have broken down on stage. He didn't, he remained professional and expressed himself with maturity. He knows he messed up big time, but he wants to move on in the right way. He can still be an American hero. No one is perfect and everyone makes mistakes.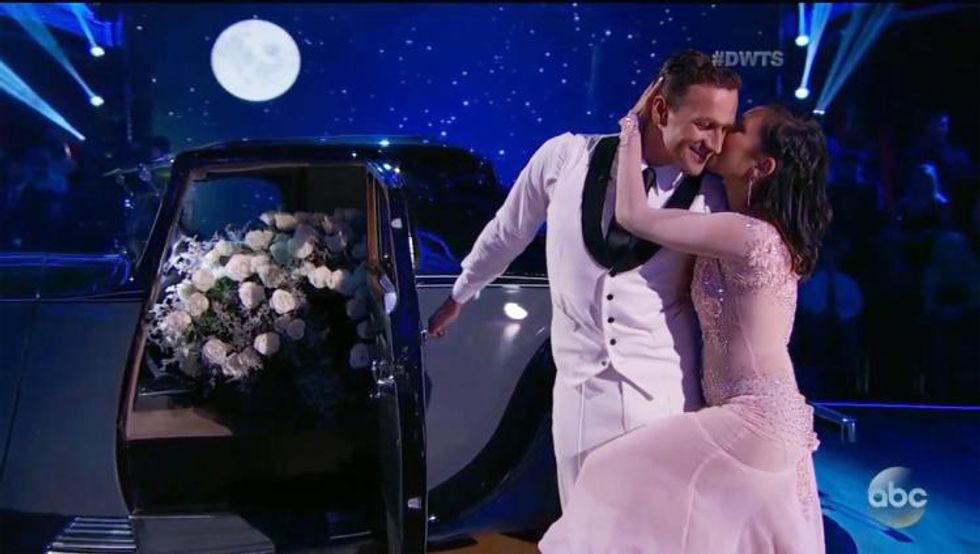 I'll be rooting for Lochte during his time on the show. I don't know how far he will make it, but I hope in that time, he can show America that he is making the effort to show that he has changed since the Olympics. A good sign of this is the audience cheering for him when the protesters stormed the stage. I hope the rest of America does the same. We are the land of second chances, so why not give one to Ryan Lochte?