We've all done it. We watch all those cheesy RomCom movies with the cheesy quotes. We all hate to love them. Here's some of the best.
1. "I'm in love with you, and I know that love is just a shout into the void, and that oblivion is inevitable, and that we're all doomed and there will come a day when all our labor has turned to dust, and I know the sun will swallow the only Earth we'll ever have, and I am in love with you." -Augustus Waters, The Fault In Our Stars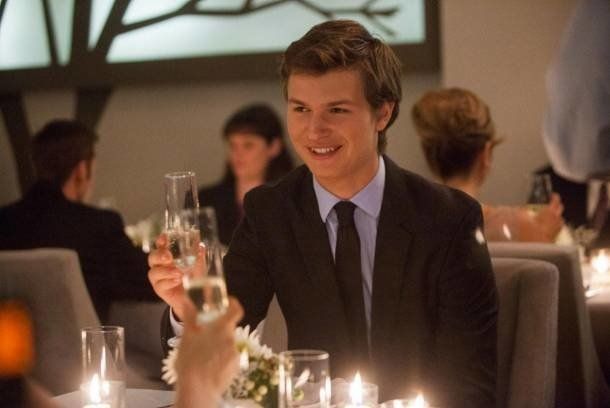 Not only did he give this amazing speech of his love, but he did it in Amsterdam, which he used his one wish to go to so that he and Hazel could meet the author of their favorite book.
2. "Why would you wanna marry me for, anyhow?" "So I can kiss you anytime I want." -Jake and Melanie, Sweet Home Alabama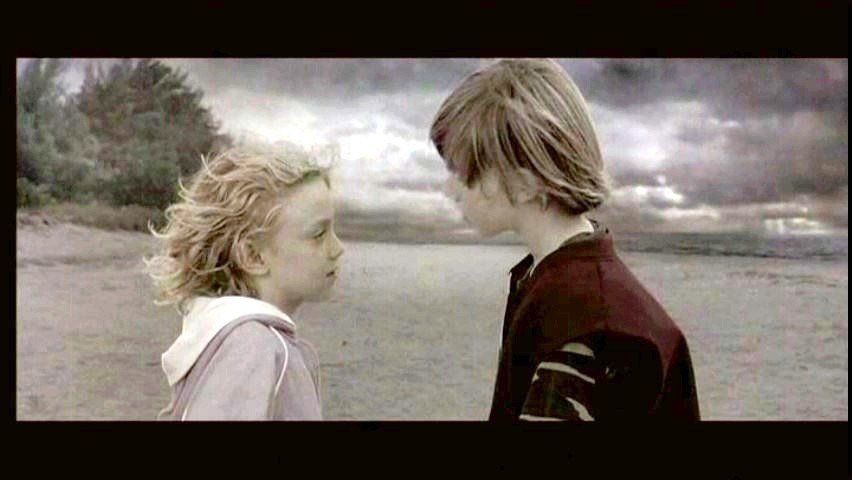 They knew from age 10 that they loved each other, whether they wanted to admit it or not.
3. "Winning that ticket, Rose, was the best thing that ever happened to me...it brought me to you. You must do me this honor, Rose. Promise me you'll survive. That you won't give up, no matter what happens, no matter how hopeless. Promise me now, Rose, and never let go of that promise." -Jack, Titanic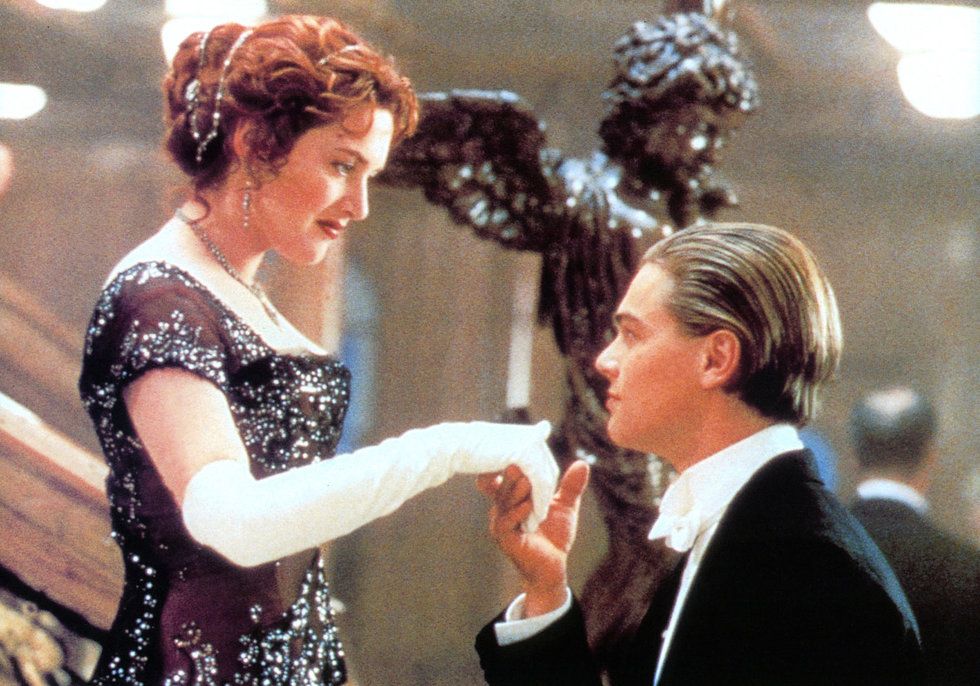 It only took a matter of days for them to fall in love.
4. "So it's not gonna be easy. It's gonna be really hard. We're gonna have to work at this every day, but I want to do that because I want you. I want all of you, forever, you and me, every day." -Noah, The Notebook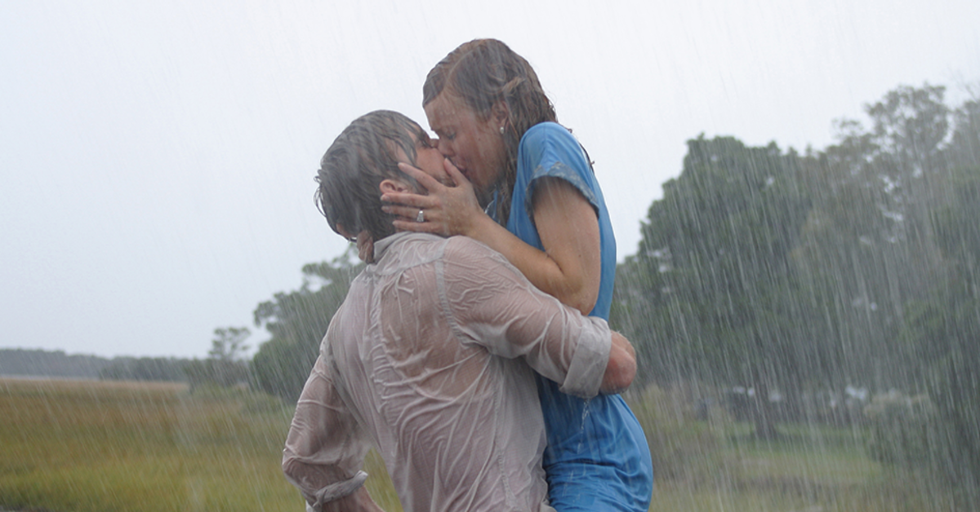 Teenage love is real.
5. "I hate the way you talk to me, and the way you cut your hair. I hate the way you drive my car. I hate it when you stare. I hate your big dumb combat boots, and the way you read my mind. I hate you so much it makes me sick; it even make me rhyme. I hate it, I hate the way you're always right. I hate it when you lie. I hate it when you make me laugh, even worse when you make me cry. I hate it that you're not around, and the fact that you didn't call. But mostly I hate the way I don't you. Not even close, not even a little bit, not even at all." -Cat, 10 Things I Hate About You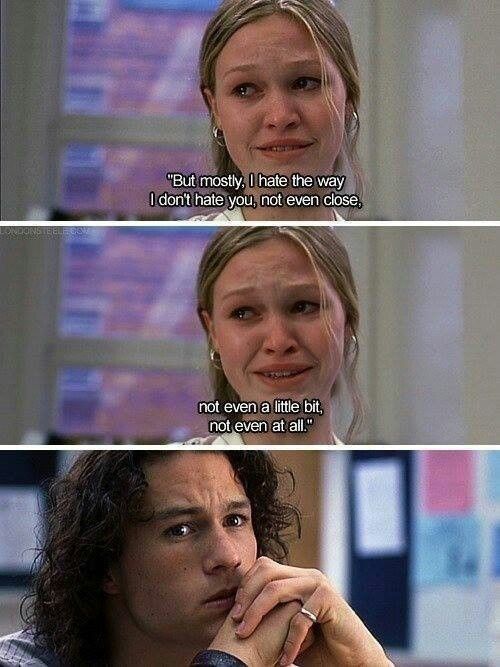 Even the almighty Kat has feelings.
6. "You erased me from your memories because you thought you were holding me back from having a full and happy life. But you made a mistake. Being with you is the only way I could have a full and happy life. You're the girl of my dreams...and apparently, I'm the man of yours." -Henry, 50 First Dates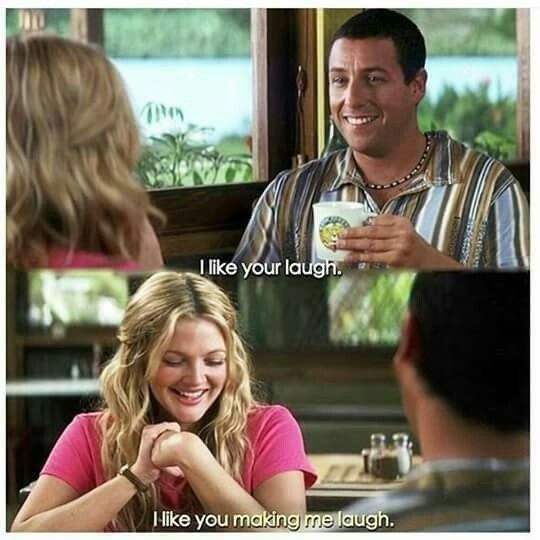 This man somehow got this girl to fall in love with him EVERYDAY.
7. "Scarlett, before you go through with this, I want to remind you of September 7, 1988. It was the first time that I saw you. You were reading 'Less Than Zero' and you were wearing a Guns 'n' Roses t-shirt. I'd never seen anything so perfect. I remember thinking that I had to have you, or I'd die...then you whispered you loved me at the homecoming dance, and I felt so peaceful...and safe...because I knew that no matter what happened, from that day on, nothing can ever be that bad...because I had you. And then I grew up and I lost my way. And I blamed you for my failures. And I know that you think you have to do this today...but I don't want you to. But I guess...if I love you, I should let you move on." -Mike, 17 Again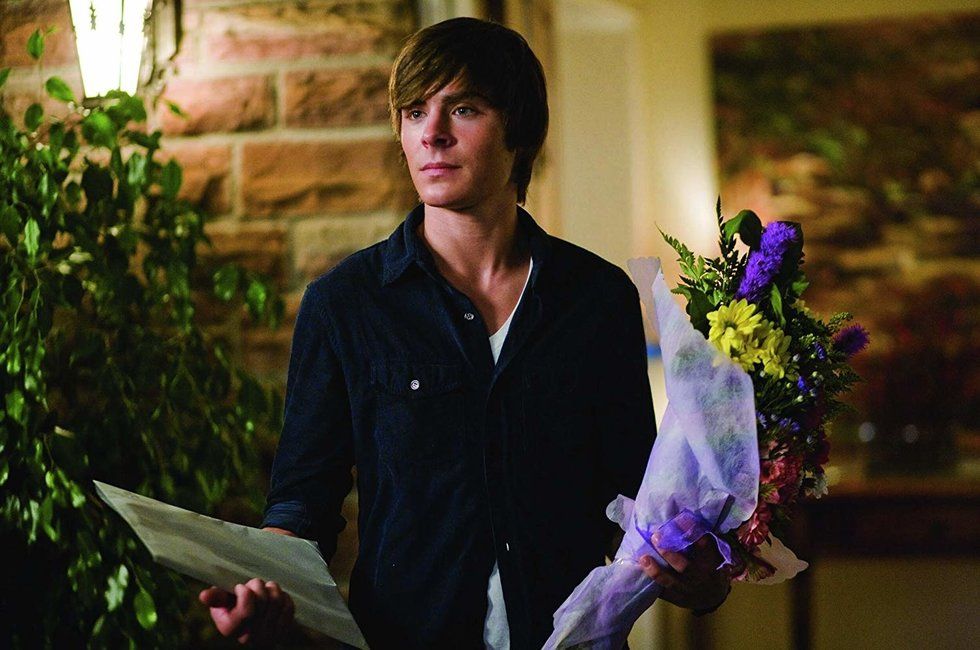 Well...
8. "You were my new dream." "And you were mine." -Rapunzel and Flynn, Tangled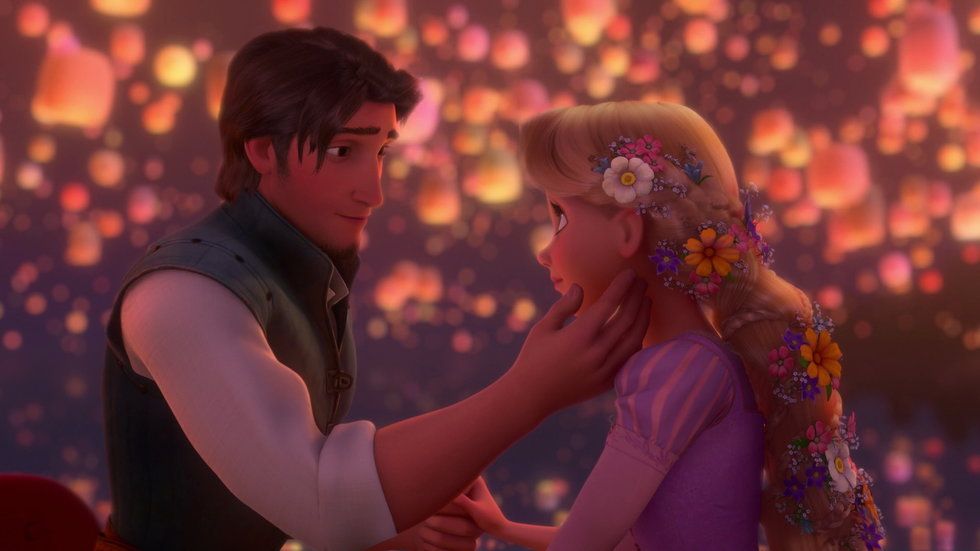 Disney at it again with the love stories.
9. "Margaret, will you marry me? Because I'd like to date you." -Andrew, The Proposal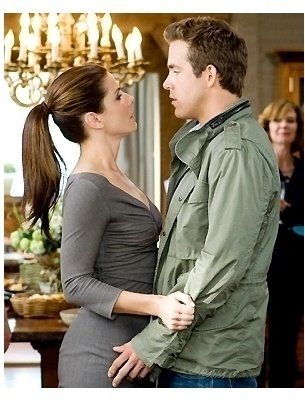 It only took them the whole movie to realize they loved each other.
10. "The you you are now is the same you I was in love with yesterday, the same you I'll be in love with tomorrow." -Adam, If I Stay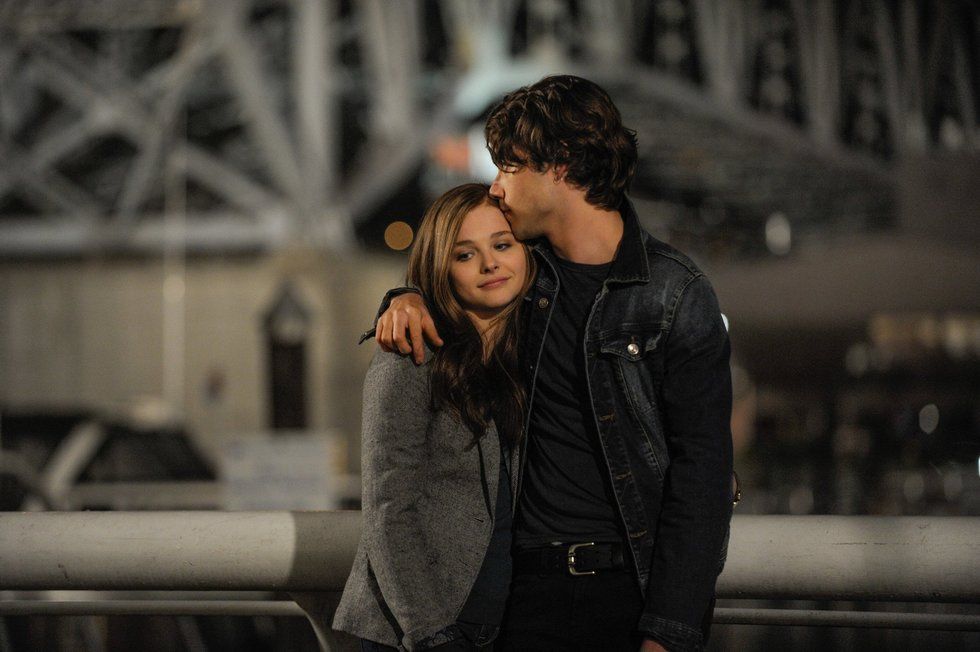 Ah, young love.
11. "You should be kissed every day, every hour, every minute." -Logan, The Lucky One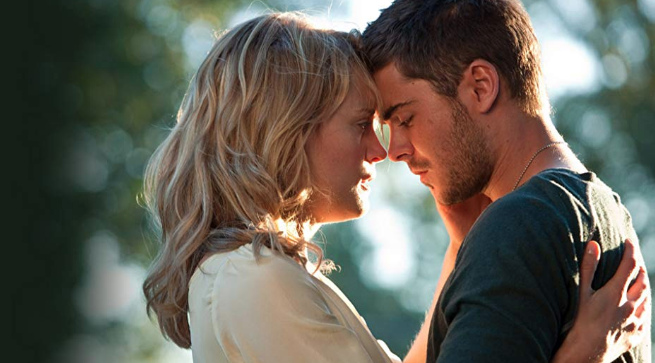 He only walks from Colorado to Louisiana to meet this woman.
12. "Everything's uglier up close." "Not you." -Quentin and Margo, Paper Towns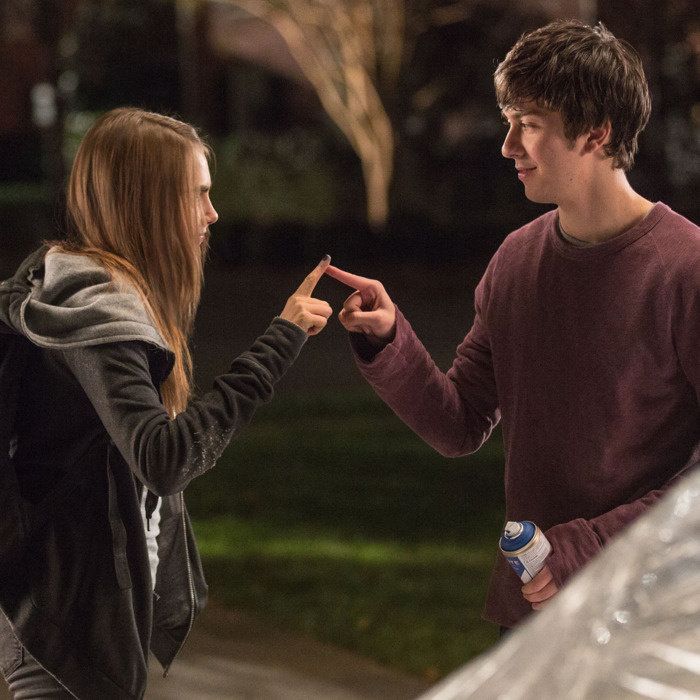 Margo was a queen in Quentin's eyes.
14. "I vow to fiercely love you in all your forms, no and forever. I promise to never forget that this is a once in a lifetime love." -Leo, The Vow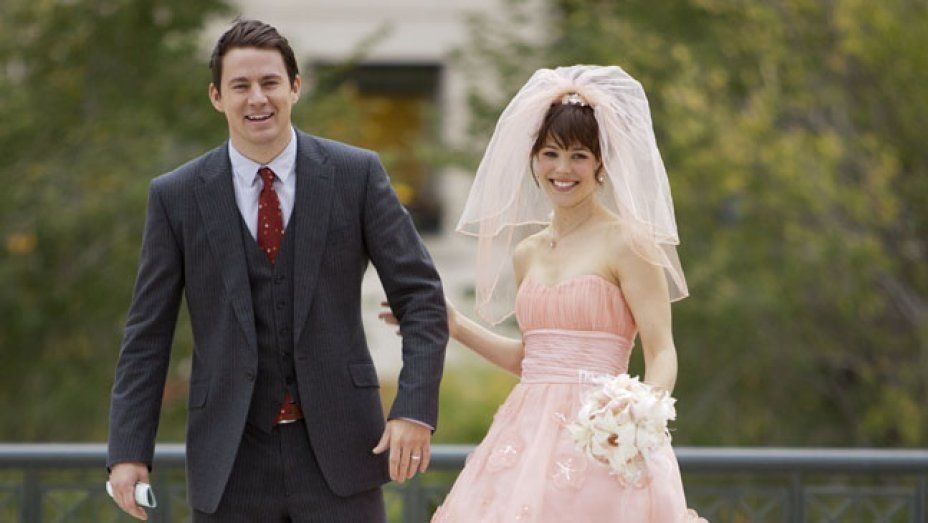 And he stood by her side even when she couldn't remember him...
Well, if none of these got to you, then you should find the wizard and ask for a heart too.